The 9 Best Fine Art Photographers in Manchester
If you're interested in art that's more conceptual, emotional, or thought-provoking, the wonderful world of fine art is calling to you! These Manchester fine art photographers, all from diverse genres, have something that will certainly pique your interest. From landscapes to portraiture, fine art is a kind of photography that everyone can appreciate!
Few Manchester fine art photographers have the breadth of experience and expertise across multiple genres that Elaina Daley has. While based in Manchester, she has traveled to 41 countries across 5 continents, honing her vision and exploring all kinds of light. Her work centers around portraits, weddings, and commercial projects for clients looking for art that stands apart from the masses. Elaina's photography uses rich contrast, shallow depth of field, and both lifestyle and conceptual elements to tell stories. She also does representational images, but we really love how much of herself she adds to each collaboration she's a part of!
Matthew Palmer is a Manchester fine art photographer with love for quiet, moody landscapes. And as a lover of fine artwork, he runs Palmprints, a professional art printing and photography services center in south Manchester. We think you'll love his style. Matt prefers shooting tighter landscapes, guiding your focus right to the most interesting parts of the scene without the business (messiness) that's common in wide-angle perspectives. He's also an expert at bringing the sky into the scene as the main subject rather than an afterthought, composing in a way that enhances the drama of complex clouds and warm sunsets!
Ian Bramham is an award-winning Manchester fine art photographer who focuses on natural landscapes and architecture. Ian's work has been featured at the ExCel Exhibition Centre and National Theatre in London, among others. His emphasis on the history of the UK and Europe and the impact humans have had on the landscape make his work easier to connect with and understand. And unlike the modern hypertonality that's currently in vogue, Ian prefers a subdued color palette. But the bulk of his work uses a high contrast monochrome style that emphasizes texture and complex lighting environments, perfect for architecture and cityscapes where lines and form take center stage!
As a multidisciplinary photographer, Oliver Wood is interested in architecture, landscapes, nature, portraits, lifestyle, and many more subjects. Even his images show us just how interested he is in the fine details, form, and subjects of the world, showcasing color, light, motion, and other elements in diverse ways. In fact, it seems to us that color and light are what most interest him since his subjects are so wildly diverse! Oliver is enchanted with the world and invites us to see things from his curious gaze.
We love seeing fine art wedding and family photography because it takes a photographer with a truly unique vision to pull it off. Lizzie Henshaw masterfully accomplishes this by combining both representational and conceptual themes into one harmonious whole. The fleeting emotions, expressions, and interactions of her subjects are her canvas — and by using color and composition, she invites us into their worlds and bonds with one another! Lizzie describes her style as one that's "heavily influenced by nature, folklore, stories, nostalgia and of course the interaction between the environment and the people I am photographing."
Emma Pilkington describes her work as fine art luxury wedding and editorial photography, which we love to see! As a fine art wedding photographer, she adds her own vision to the ceremony by gently guiding her couples into poses that convey grace, celebration, and other matrimonial themes. This gives her work a polished, fine art quality that's often lacking in the documentary wedding approach that's also popular. Emma's color grading is also highly consistent and well-chosen, featuring pastel colors and bright yet controlled highlights for a classic wedding combination that belongs on a wall or in a photo album.
Fine art photography also extends into the world of newborns, where an expert photographer can gently place them in poses conveying innocence and peace. Zanetta Pitt is just such a photographer, working from her Manchester studio to capture the connections mothers and infants have and the raw authenticity on display. Her work has a minimalist style that stands apart from the busier compositions often used in newborn photography. Instead of loads of props, Zanetta prefers guiding our attention to how fresh skin tones contrast to her plain backgrounds and apparel choices. This allows infant expressions and forms to hold all of our attention directly and naturally!
Craig Barker is a Manchester fine art photographer who loves the extremes of light and dark. Sunrise, sunset, shadows, and other dramatic lighting conditions are found throughout his portfolio, including subjects like cityscapes, architecture, and natural landscapes. Craig's vision of the world is one of sweeping lines, stark micro-contrast, motion blur, and other elements that bring the seemingly static landscape to life! The drama and energy of his work are undeniable and especially satisfying to see in a genre that favors still, quiet compositions.
AA Newborn and Family Photography is a Manchester studio for customers looking for fine art-worthy prints to display and appreciate for decades to come. Considering how fast newborns grow, they offer you the chance to remember just how small your children once were while adding an assortment of props that brings whimsical elements to life! Each outfit, prop, scene, and pose is a well-planned collaboration between you and the photographer, ensuring that your fine art vision is precisely what you imagined.

Get together somewhere better
Book thousands of unique spaces directly from local hosts.
Explore Spaces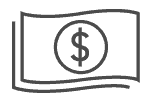 Share your space and start earning
Join thousands of hosts renting their space for meetings, events, and photo shoots.
List Your Space