The 13 Best Food Photographers in NYC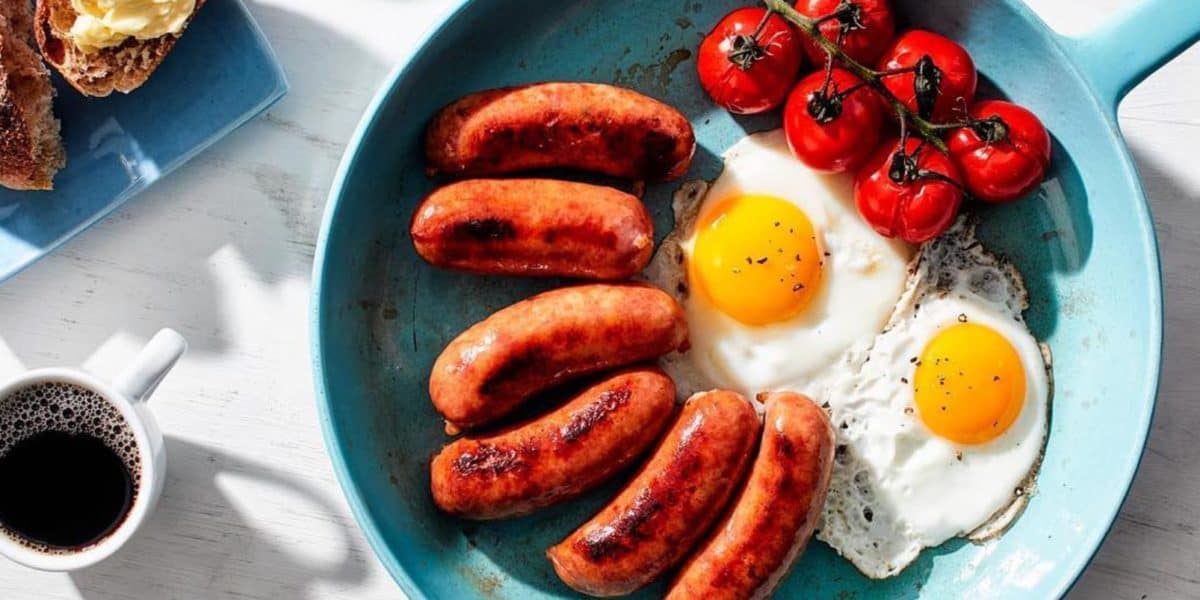 Got a hankering to locate the finest food photographers in NYC? We get it! At Peerspace, we make it our mission to elevate the works of the world's best creatives and help them connect with the masses. After all, we work with creatives daily to showcase their one-of-a-kind spaces. We're the largest online marketplace for hourly venue rentals, with hundreds of spaces available in NYC alone.
But enough about us! The bright lights and endless energy of New York City would fizzle out if not for its bustling culinary world and art scene. It's no wonder why food photographers in NYC are particularly prolific. Whether you're a chef, restaurant owner, or just a hungry Instagrammer, you'll be inspired by our list of great food photographers in New York City. Who knows? You might even figure out what to eat for dinner tonight.
Originally from rural Germany, Evi Abeler uses her experience with farm-to-table living in her approach to creating mouthwatering photos. Abeler's rich, clean images bring out the natural beauty of any food. In fact, it's her striking colors and distinctive textures that won our hearts.
Armed with a childhood camera and master's degree in studio art from the City College of New York, Abeler worked her way up from an amateur shutterbug to one of the premier food photographers in NYC. In fact, her long and impressive client list includes brands like Whole Foods, Kashi, Welch's, and Jimmy Dean. You can hire Evi for her photo talents as well as attend her lectures and trainings! Find out more on her website.
As a veteran brand and cookbook photographer, Jennifer May has made millions drool with her use of deep colors, dark backgrounds, and dramatic shadows. May's photos have a rustic, lived-in feel. Her hearty and comforting meal photos always showcase the people creating them. Her style also makes a simple bowl of herbs or a teaspoon of spices appear delectable and crave-worthy!
May's love of food extends to her personal garden and has played a role in her success as a photographer. Her client list entails big names, such as O Magazine, Wall Street Journal, Westchester Magazine, and even Arby's. She can in fact make anything look tasty!
As a culinary lifestyle photographer, Brent Herrig enjoys creating luxury out of ordinary ingredients. He not only specializes in food images but unexpected and delightful cocktail arrangements, too. In fact, asymmetrical tabletop and eye-level compositions are his forte. Herrig highlights the textures of food while helping it maintain an irresistible appearance. So much so that noodles look glossy instead of slimy, while raw meats look grill-ready instead of bloody.
Herrig's ability to highlight a dish's best qualities has made him a go-to for clients like Bon Appetit Magazine, GQ, Haru Sushi, and Anthony Bourdain's series, Parts Unknown.
https://www.instagram.com/danielkrieger/
Daniel Krieger's talent for creating inviting images has taken him through some of NYC's most venerated dining rooms. He has worked with chefs like Eric Ripert, Masaharu Morimoto, David Chang, and Mario Batali. His use of warm tones, late-afternoon shadows, and relaxed focus also gives his work an everyday appeal. Whether he's photographing a professionally styled plate or a burger from a roadside diner, Krieger always manages to capture the experience of the food in front of him.
Cayla Zahoran combines her love of travel with her love of nature to capture the sense of adventure that comes with trying new dishes in exotic locations. Her tabletop compositions still manage to give a sense of context and surroundings. In fact, think soft natural light and telling background surfaces. In addition, her work often uses motion and expertly placed utensils to convey the weight and mouthfeel of delicate and hearty foods.
With over 15 years of experience as a food and drink photographer in New York City, Sasha Gitin has developed a keen eye. In fact, his advanced knowledge of light and composition allows for incredible detail and framing. Take beverages, for instance. Using various types of bottles, glassware, liquids, and ice, he transforms drinks into delicious imagery. Gitin's technical proficiency is second only to his passion for food. As the owner of an organic mini farm in Andes, NY, Gitin is able to interact with food in a way that shines through his lively and refined work.
We also love how Gitin describes the goal of his team. "Your happiness is our ultimate objective. So, that's all there is to it. Exceptional photographs + motion of food and drinks."
Jenna Gang's bright and colorful work not only makes food look delicious – it makes it look fun. Her use of vivid and solid backdrops, strong directional shadows, and striking colors give her work the look of pop art. Gang's bold images are a breath of fresh air. In fact, it's a showcase of the celebratory potential of each item with satisfying stop-motion gifs and whimsical styling.
Jenna is also a stop-motion, video, reel, and makeup photography pro, making her a commercial photography powerhouse. According to her website, Jenna "blurs the lines between creator and observer, leading her to experiment and bring unique ideas and top quality work."
As one of the most sought-after food photographers in NYC, Yechiel Orgel masterfully creates ultra-crisp images. In fact, his distinct style portrays food and drinks like luxury fashion accessories. His bold use of high-impact studio lighting and eye-catching angles give him the ability to seemingly bring inanimate objects to life – priding himself on attention to detail and precise background pairing.
Furthermore, his seamless images stem from a love of modern aesthetics and a lifelong passion for bringing subliminal value to his striking imagery.
Sara Ali joyfully combines traditional tabletop photography with unique angles and charming symmetry. She also combines natural surfaces with modern lines to create compositions that give the dishes she shoots a lighthearted appeal In fact, her use of diffused light reduces harsh shadows and gives food a delicate and lightweight appearance. Clearly, this is downright dangerous stuff for dieters! And while Ali's ability to lighten up hearty recipes won't help your diet, it will spark some much-needed dinner ideas.
Despite her hearty photos, Ali is also a nutritionist. So her love of food transcends images to connect with overall wellbeing, something we can all appreciate.
Whether he's on a motorcycle or creating delectable food photography, Will Engelmann brings his love for exploration to all of his endeavors. Engelmann's beautifully shot food editorials inspire a deeper appreciation for each dish by showcasing behind-the-scenes work in a friendly, yet sophisticated manner.
Shallow depths of field and documentary-style portraits give the viewer a sense of the time and care that go into making each recipe a work of art. If you're looking for food photographers in NYC who showcase the people behind the meal, Engelmann does it best.
Quentin Bacon's poetic nature is evident throughout his writing and food photography. Heavy vignettes, deep blacks, and a love for food's messier moments all contribute to his unique style. Bacon's use of cool tones and dim, natural lighting help to capture the sense of cozy tranquility that comes with a home-cooked meal and fresh ingredients.
We also appreciate his artistic approach and personal mantra, "read a photograph like a page on a book". It's this outlook that makes him one of our favorite food photographers in NYC.
With a background in architectural engineering, Adrian Meuller uses his eye for structure to produce compelling food photography – implementing clean lines and off-centered framing to draw in the eye. His use of asymmetry and soft lighting bring out the richness of delicate dishes while maintaining a sense of balance and weight. This style is something he hopes will reconnect viewers to their own memories surrounding food. And it definitely has, for us at least.
Check out his website for more examples of his work and glowing testimonials from his clients.
Lucy's bold style and love of both clean neutrals and bright color make her food photography fresh and inviting. She's a fan of keeping it real and loves crumbs, drips, and mess.. which creatres images we want to sink our teeth into. No wonder she's shot over 50 cookbooks for some of the best chefs and has a client list that includes Chipotle, Starbucks, and Applegate! Lucy honed her vision studying painting at Yale University and also as a photo editor at Food & Wine. She's been shooting food and drink in New York City and beyond for 15 years, and in 2021 came out with her own book on School Lunch, which we love. Her talents are multi-directional as she also shoots lifestyle, kids, motion and interiors—all with the same real energy, open light, and relaxed vibes of her food shots.
Food photographers in NYC: conclusion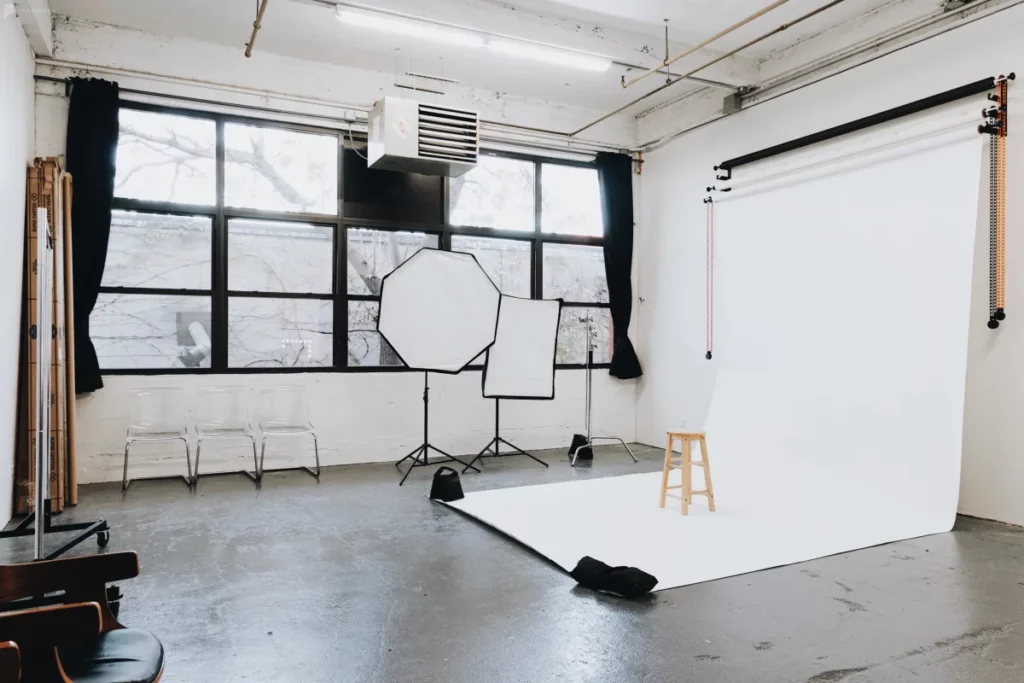 We hope this list of the best food photographers in NYC has awakened your creative desire to work with at least one of the talented shutterbugs. We know for certain it's at least stoked some appetites!
If you're a photographer looking for professional studios in NYC, check out Peerspace. We are also home to hundreds of event spaces, penthouses, mansions, lofts, warehouses, treehouses, and more!

Get together somewhere better
Book thousands of unique spaces directly from local hosts.
Explore Spaces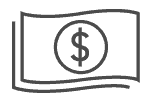 Share your space and start earning
Join thousands of hosts renting their space for meetings, events, and photo shoots.
List Your Space