The 9 Best Landscape Photographers in Cincinnati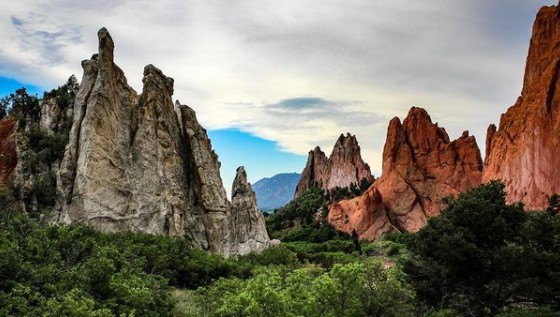 The Queen City is uniquely blessed with a mixture of traditional American architecture and easy access to a wide variety of natural landscapes to explore. As the work of these local photographers will attest to! Whether you enjoy landscapes populated by birds and other wildlife, prefer a tranquil classic landscape, or appreciate the intensity of downtown Cincy, these Cincinnati landscape photographers have something for everyone in their portfolios.
1. Eclectic Elephant Photography
Eclectic Elephant Photography is run by an engineer and Cincinnati landscape photographer who showcases his fine art photography in the social media space for all to enjoy! Since the majority of his art comes from his travels, Eclectic Elephant takes us on journeys to the interior of the USA. Kentucky, Colorado, Arizona, and Nevada sit alongside his presentations of the diversity of the Buckeye State. Eclectic Elephant prefers a more naturalist color grade, with slightly enhanced saturation to bring out the tones in a sunset or blue sky, without straying into the unbelievable.
2. Mark Newberg
The area in and around Cincinnati is well known for its wildlife and landscape diversity. That's why Mark Newberg spends so much time outdoors, where he photographs the world outside of the busy hubbub of downtown Cincinnati. His photography is an exploration into the intimate lives of birds, where the surrounding landscape offers a backdrop and valuable context into their habits. Mark also presents to us the scenery that his targets reside in, reminding us of the solemn beauty of a full moon, the morning stillness of a rural farmhouse, or the juxtaposition of man-made bridges with the natural landscape!
Jayson Gomes is a Cincinnati landscape photographer and world traveler who features landscapes and cityscapes from across the planet! But as you might expect from his portfolio page, cityscapes of Cincinnati are what he specializes in. He's spent nearly 20 years showcasing the Queen City from a variety of presentations. He also has over 7,000 images showcased in hundreds of galleries. And if you're a Cincinnati local, you may have even seen his work previously! His cityscapes have been featured as 8′ x 12 images on the Shillito Lofts building at 7th and Elm, as well as in several local publications.
As an urban Cincinnati landscape photographer, J. Miles Wolf is a published local artist with nine books to his name; the most recent being "Northern Kentucky Images." Ohio residents that find his work as appealing as we do should also look for "The Cincinnati Collection" and the "Fourth Edition of Cincinnati Images." His work explores the architectural landscape of the Queen City, from both traditional, wide-angle, and even drone's eye perspectives. J. Miles Wolf also explores the cultural heritage of the city, particularly in his "Jewish Cincinnati" Project. Lovers of his work will also find examples in National Geographic Books, Cincinnati Magazine, and Popular Photography!
Few Cincinnati landscape photographers are as well known or admired as Derek Dammann! Based in the Queen City, his work is an invitation to explore places as far-flung as Iceland, the Virgin Islands, and Acadia National Park. Derek has a real talent for finding dramatic lighting conditions that add extra mood to his presentations. Misty mountains and farmhouses often evoke a sense of quiet morning stillness while the Milky Way blazing across a remote mountain reminds viewers of the wonder and mystery nature contains. Derek's style is nicely saturated and rich in contrast, in the best contemporary digital landscape tradition!
We think you'll love the fine art perspective that Steve Zinner has to offer. As a PROCAM and Nikon USA Ambassador, he's well integrated into the world of digital camera technology and accessories. Additionally, he sells prints for admirers of his vision and runs private workshops for those who want to study his methodology. Steve uses a distinctly digital style, with well-recovered highlights and shadows and a slight to strong grade towards teal and blue. These complementary colors add extra impact in a naturally appealing fashion. He also favors wide-angle perspectives and getting up close and intimate with interesting subjects for maximum visual impact.
Ben Wright is a local Cincinnati landscape photographer who also shoots weddings, real estate, and portraits. But it's his landscapes, cityscapes, and nature photography that caught our attention! Ben is a lover of expansive views, taking in the dotted lines of light that form the mosaic-like complexity of a night cityscape. He then presents it to us with a touch of his own color grading preferences. Ben also takes us on journeys to other cities, including Austin, Chicago, and the length of New England, offering diverse perspectives of what the cityscapes of the United States have to offer! Additionally, he's an expert in presenting dramatic natural landscapes, including White Sands National Monument and Lake Tahoe, CA.
TJ Vissing is a contemplative Cincinnati landscape photographer who crafts fine art images while traveling around the world. In today's world of immediate gratification, the slow, thoughtful work of classic landscape photography offers an escape from the demands of an interconnected society. As TJ explains things: "I am continuously surprised by how the process never stops being amazing … It can lead to hours of observation. I think this is something we usually don't take the time to do." This style is a major reason why his landscapes have a natural, calming quality that other presentations often lack.
We love the work of Mark Tepe, whose natural landscape portfolio takes us on journeys to the Oregon Coast, Maui, Rainier, and the Grand Tetons. He's also an avid cityscape photographer. So Cincinnati locals, expect to quickly recognize local bridges, streets, bars, and other venues that give downtown Cincy its charm! The contrast between his natural and human landscapes is quite interesting. Mark favors neon lighting, thematic color grading, and motion suggesting light trails from traffic. Yet his natural landscapes are tranquil and calm in the classic style of the genre!

Get together somewhere better
Book thousands of unique spaces directly from local hosts.
Explore Spaces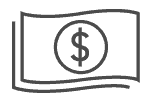 Share your space and start earning
Join thousands of hosts renting their space for meetings, events, and photo shoots.
List Your Space