The 11 Best Nashville Fashion Photographers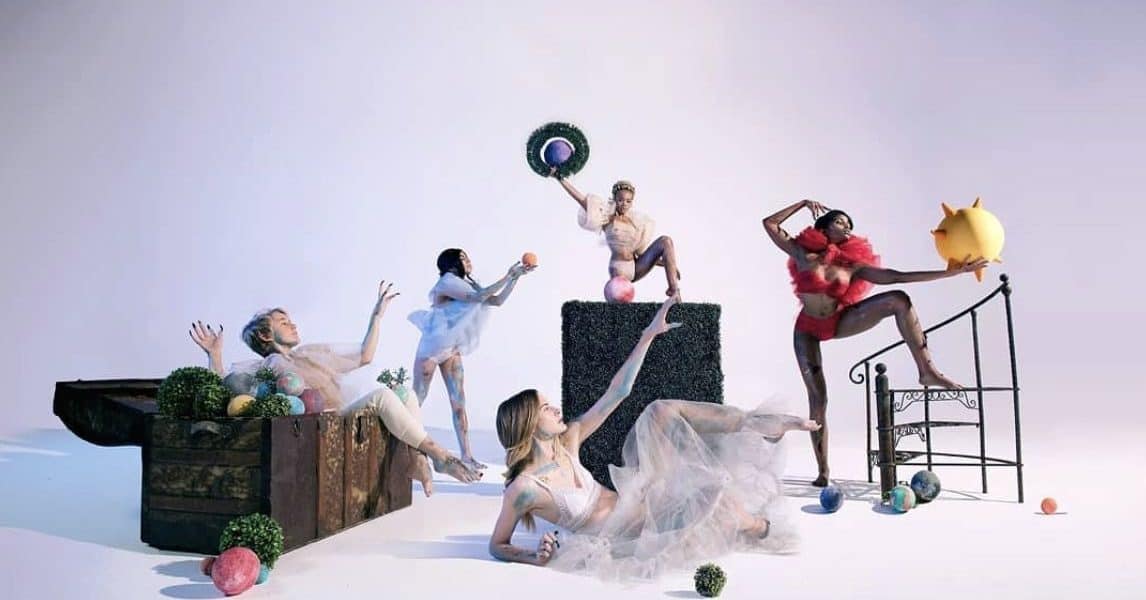 Nashville's got soul and character for days, a small-town-meets-urban-metro vibe that lies at the intersection of Southern sensibilities, raw creativity, and whiskey distilleries. You never quite know what's going to come out of its creative community, making it one of the most fascinating cities in the South to watch develop. Nashville will always surprise you. What won't surprise you is the creative output of the 11 best Nashville fashion photographers—they're as consistent as can be. Our list includes both old hands and upstarts, and it covers photographers who focus on an array of styles. It's a mix we think you'll enjoy. Without further ado:
Bexx Chin explores the subconscious, conjuring up dream-like states that are surreal and evocative. It's a theme that runs throughout her formidable body of work, which always trends towards a fine art style. That means her fashion photography is never boring—and boring's the worst, right? Of course, her technical abilities behind the camera are as strong as her composition and color choices. This is the work of a well-developed professional who brings a keen eye and a true artist's intuition to every shoot, the kind of creator whose work turns heads in serious ways.
Much of Brett Warren's work has an irresistible vintage quality, a high-fashion chic with a dose of hip playfulness. Flip through his portfolio, and you'll really see it. He's a master of using artificial lighting to get the shot in the studio, but his lifestyle photography is just as strong. And, again, that vintage style carries through. His photos could grace the pages of a 60s-era issue of Vogue as easily as a modern online look book.
It might be presumptuous to call Nathan Cox equal parts photographer and musician, but he's some combination of both. That's probably why much of his notable work is of rockstars and songwriters. It should surprise nobody that in Nashville there's a significant overlap between the music and fashion photography worlds. After all, they're both types of portraiture, and they're among the subject areas that most allow for brash creativity, bold looks, and a devil-may-care attitude. If you're looking for the kind of portraits that could run opposite a Rolling Stone profile on your favorite glam-metal guitarist, try calling Nathan Cox.
Alyssa Barker's versatility is stunning. Audacious, vibrant high-fashion art? She's got it. Retro hipster chic? She's got those shots in her portfolio, too. Her skillset is deep enough that she can execute whatever style fits the work as opposed to imposing her own style upon the project, which is always the mark of a true talent. She has a keen eye for color correction and stylish retouching. Overall, she's a photographic force of a nature that Nashville best take note of.
Tausha Dickinson's fashion photography is smooth. It's clean and precise. There's a quality about it that's hard to articulate, but it comes from every pixel being in the right place and every color looking as it should—never chasing trends or fads. While Dickinson is an adept natural light photographer, her most striking shots are from studio sessions, where she leverages her expert use of studio lighting setups to nail every technical detail.
Samantha Hearn cut her teeth in the news world, telling stories as both a writer and a photographer, but she became restless with the stark style she'd developed. Now her work bursts with life and emotion, retaining a storytelling quality but enhancing it with a more illustrative visual style. Most of her work takes place outside the studio, where she finds lively backdrops dripping with atmosphere, then allows models to push the limits, to avoid playing it safe. The result is fashion sessions that are creative enough to firmly position her among the best Nashville fashion photographers.
Zachary Gray has a particular style that's equal parts fashion and fine art, and the result is ambitious and attention-grabbing. This is fashion photography more at home among the pages of a smart, design-forward magazine as opposed to an Internet brand's look book, though he can do the latter when tasked with it just as easily. Whether it's in the studio or out in the world with natural light and other settings, he tends towards color palettes with an almost sepia effect: less-saturated blues and leaning more heavily on greens, reds, and browns. This lends the work a faded, nostalgic feeling that complements the themes of his content.
Allen Clark isn't just one of the best Nashville fashion photographers—he's one of the best Nashville photographers, period. In over 20 years of professional practice he's done the rounds. His work has graced the pages of Time and Rolling Stone. He's shot portraits of Beyoncé, Justin Timberlake, both President Bushes, Tom Brokaw, Sir Elton John, and a host of other celebrities. His corporate client list is a mile long. In short, he's well-practice and versatile, and there's not much anyone can throw at him that he won't knock out of the park.
Keith Berry first set out to try his hand in fashion photography after rigorously studying the pages of publications like GQ and Vogue, picking them apart, reverse-engineering the techniques and styles. It's evident when you see his modern work: it exhibits studio-perfect lighting, pitch perfect color correction and editing, and sleek, professional composition. It's very commercial viable with a widespread appeal, but it doesn't surrender its personality. He's perfected that style of fashion photography he set out to emulate those years back, and now he's making it his own.
Laurel Black specializes in close-cropped close-ups of faces, the stuff of cosmetic and beauty product advertisers' dreams. Of course, that's not all she does, but it is what she does really, really well. Her models' skin doesn't end up with that dreaded hyper-airbrushed look seen in lesser fashion portraiture, and the key color for each shot pops off of the page or screen with vibrance and vitality. She's got what she does down to a science.
Mandy Reid has made a name for herself as one of the most sought after Nashville fashion photographers through her numerous collaborations with designers, brand stakeholders, models, and fashion bloggers. Reid also has experience as a runway photographer, a sub-specialization that hasn't graced this list much yet. Her work is creative and fun but approachable, a winning combination that makes her great for branding photography and advertisements.
The best Nashville fashion photographers possess imagination and a creative fire to complement a strong foundation of technical skill. You can't have one without the other, just like you can't have this city without country music and brutal summers. Book a session with one of these talents, and join the ranks of those whose best work has been #MadeinPeerspace. We can't wait to see what you produce.

Get together somewhere better
Book thousands of unique spaces directly from local hosts.
Explore Spaces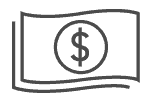 Share your space and start earning
Join thousands of hosts renting their space for meetings, events, and photo shoots.
List Your Space