The 13 Best Portland Family Photographers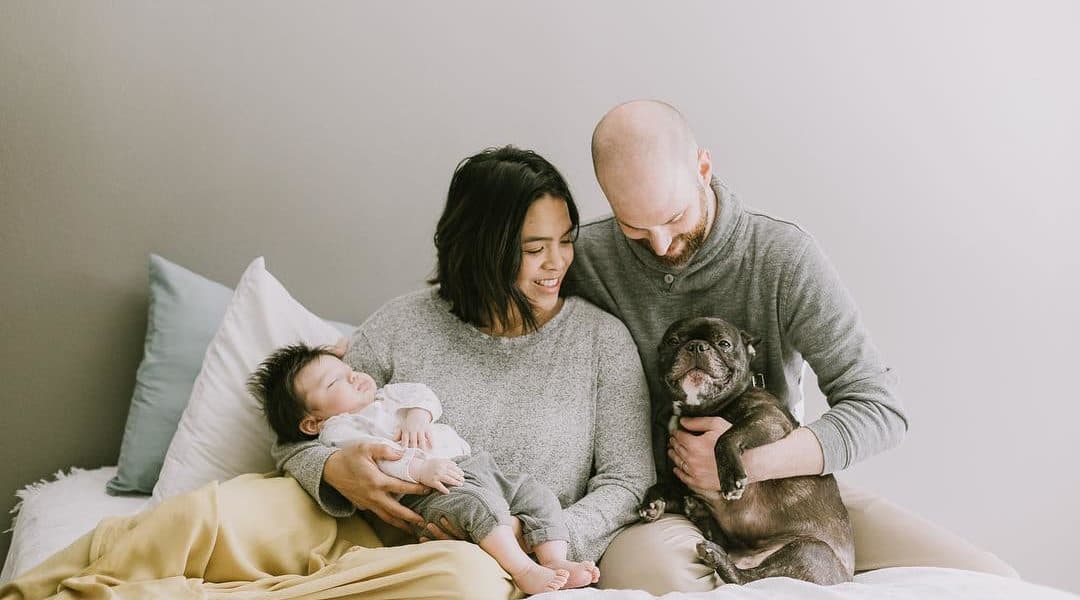 If you know anything about Portland, then you know it's filled with artists and — beyond that — creative people. To be considered one of the most noteworthy Portland family photographers, you have to be more than just average. Being an adept photographer requires skill and a keen eye, which is far beyond simply purchasing a great camera and copying somebody else's Photoshop and Lightroom workflows. You need your own unique point of view, an artistic philosophy, and the strength and character to be true to that vision.
This is true whether you're taking photos to hang in the gallery or capturing family photos. The photographers we've singled out in this guide are all phenomenal creatives — like enviably remarkable. They're worth both studying and returning to again and again.


Kati Dimoff is one of those photographers who makes you want to pick up a camera yourself whenever you see her photographs. All of her photos are somehow imbued with a sense of mystery, and yet they're rarely overly elaborate. She doesn't need clever tricks or intricate posing; she uses simple styling, gorgeous gray Oregon light, and all the natural beauty the Pacific Northwest has to offer.
Take a peek at her portfolio, and you'll feel ready for a photoshoot right away. Pack the kids up, head out to Cannon Beach, and play in the cold surf in your favorite dress with the stony monolith Haystack Rock in the background. Go on, photograph with Kati, and the next time someone asks you why you love Oregon so much –– why you'll never leave –– simply show them these pictures.


Heidi Haden of Velvet Owl Photography is a talented photographer based out of both Portland, OR, and Vancouver, WA. She boasts a classic, wholesome, and yet quite modern style with a definite retro edge. In addition, she's pretty spectacular at taking photos of extended families and large families, whereas many other photographers may shy away from filling the frame, as it becomes hard both to effectively pose people and capture well-composed candids that don't seem chaotic or confused.
Another thing she's particularly good at, which does seem a little strange to say, is taking photos of men. A lot of photographers know how to take solid, artful photos of women and children, but you often see photos of men, even from great photographers, that are just competent photos but not particularly great –– and that is not the case with Heidi. She captures the complexity of men just as thoroughly as that of women. If you work with Heidi, you can count on photos that are warm, joyous, and narrative. Like all truly great photographers, she can do a lot with a little.


Josie Tan of Sunny Melon Photography is a dynamic, fun lifestyle photographer who's trusted by those who want the best. Josie has made her name taking infant and maternity photos, although her talent is pretty much limitless. And, if you peek over at her portfolio, you'll see that her glamour and boudoir photos are just as technically excellent as her family and infant photos. Even her photos of furniture are dynamic and interesting.
She uses classical technique with very modern twists to create photos that are super-stylish, textural, and visually interesting. She's just great at catching people in moments of radical honesty — that look of love in a father's eyes when he holds his child or the way an entire family grows closer together with a new addition. Take a look at her portfolio, and we think you'll agree with us that she's one of the very best family photographers in Portland.
Amy Oligschlaeger of Rosencrown Photography is a Gresham-based family photographer. She takes romantic, light-drenched family portraits that show the story of growing Oregon families and their connection with each other and the earth. Amy has a natural skill for taking both landscapes and still-life shots, and she brings her skill of capturing essence within stillness to each of her family photoshoots. This way, in each photo, you can tell there's years of history beneath the surface, as well as every touch and every look.
What sets Amy apart, making her one of the best Portland family photographers, is her unobtrusiveness — her photos often seem as if she's not even there, as if you're seeing transmissions from a moment as it was lived, without anyone else's spin put on top. Perhaps this comes from her experience as a landscape photographer — or maybe it's her natural talent.


Jessica Lyons's photography, though often directed and posed, always feels more like a distillation of the truth — or real moments and authentic interactions — rather than something planned according to some preordained idea of what makes good family photography. Of course, if you know anything about our taste here, you know we're looking for organic, tasteful, natural-seeming photographs that employ striking yet natural uses of color and light and shadow.
Though we absolutely love experimentation, it's just that we're not looking for generic photos that feel like they need to prove themselves. Looking through Jessica's portfolio, you'll see an artist with an exceptional eye for color, composition, natural beauty, and a keen understanding of our place in the natural landscape. Her photos tell not just the story of these individual families, but the tale of human life and love as it plays out against the wider natural world.


Anna-Lisa Miller and Kristi Turner are award-winning infant and maternity photographers. As the name of their photo studio suggests, they are both obsessed with light and shadow. Their photos are composed so carefully and with such attention to detail that their subject matter sometimes appear as if they were painted or sculpted with light and shadow rather than simply captured.
We love that these two photographers are always down to have fun, as they understand that fun goes beyond silly poses or having everyone in the family jump in the air at the same time. Fun comes down to real moments of feeling comfortable, not just with each other, but with the photographer, too. And so what you see when you look through their portfolio is often families having fun together — real fun. We believe that is 100% worth commemorating –– and it's even better when it's not just with someone's iPhone camera but captured by genuine artists using the best tools available.


Becca Jean calls herself the "fun family photographer." She gets that fun is not formulaic; fun is different for every family, for every person, for every photographer — and, just like your family has its own inside jokes, Becca also has her own photographic inside jokes, her own unique way of distilling whimsy and play. If you want to show off your little goofball to your friends, expose a side of your husband that no one ever sees, or demonstrate how hilarious your kids can be when they're hungry and grouchy, then Becca is the photographer for you.
She takes amazing photos at golden hour and knows that great photos are often about time and place. When you've got the sun at your back and a field of wildflowers behind you — or a rough ocean filled with jutting rocky monoliths — there's not much else your family needs to do besides just be themselves in order to get amazing photographs, amazing works of art. When you work with Becca, that's just what you'll get.


Lelia Toader of Cadeau Photography has been recognized for her work as an infant and maternity photographer. She is also a ridiculously talented family photographer who takes some of the most authentic family portraits around. One thing that appeals to us about Lelia's photography is that she's attracted by innocence and simplicity.
There's something magical that happens sometimes when we are finally ready to settle down and have a family. Our past fears and inhibitions seem to melt away. And, of course, all those old worries do affect the choices we make and what we try to protect our children from –– but, at the same time, we are actually, truly changed, and our lives from that point forward are entirely different. Lelia's photography deftly captures the magic of that transformation, and that's why we consider her among the best family photographers in Portland. So, if you're seeking a photographer who shares this point of view and philosophy on life, then you've been waiting for Cadeau.
Erin Elizabeth takes organic, narrative lifestyle photography, as well as photojournalistic shots documenting peoples' birth stories. Though it's a challenge to precisely nail down her style — as she's extremely versatile and just as talented shooting still-life images as she is shooting portraits.
Her portfolio is filled with dynamic, motion-filled shots of children at play, as well as intense, burning stills of couples in love, and closeups of goofy babies, thoughtful children, kids being hilarious and cracking jokes –– all against the jaw-dropping natural vistas of the Pacific Northwest. Her photos are modern, light-filled, extremely clean, and yet textured in a way we would describe as film-like. She's a sly, playful photographer adept at capturing any family's story


Sara May is a talented fine-art photographer with an eye for beauty that is thankfully not constrained to the narrow definitions the larger world tries to enforce upon all of us. She's not always after "perfection" per se — as in, she's not eager to airbrush out freckles or wrinkles –– and we hope you would not ask her to, as these are things we carry with as proof of our histories; they are the sum of our lives — just as our families are the sum of our lives. And, if you're like us, you never want to forget the times that have etched themselves upon you.
There's so much more to Sara's photos than that. She's a photographer of the world — of truth. She can zero in on the miracle of young love, the mysteries of a mother's love for her child, and an adult child's admiration and appreciation for her aging significant other. In addition, she can capture the soul of great architecture. Like the other photographers on this list, she boasts many, many strengths. She's an artist of capturing beauty just as it is. And, we'll just say it once more, that makes her one of the most noteworthy Portland family photographers.


Abby Watkins is a family photographer who takes classically composed fine-art photography. Her photos lean into all the elements of traditional photography, with timeless poses and composition, as well as symmetry, framing with classical proportions, and tight foreground focus. She takes photos that show an obsession with joy, innocence, and romance –– and her subjects never take themselves too seriously, as they're all touched with her tongue-in-cheek sense of humor. She's skilled both in studio and on location, making her the perfect shutterbug for anyone looking for family photographs that are both tasteful yet unique.
Elizabeth Hite is a lifestyle newborn, maternity, and family photographer serving families in and around Portland, Oregon. She offers in-home newborn lifestyle photos, outdoor family photos, as well as seasonal mini sessions. Her style is a mix between elegant imagery and fun-loving candid moments.  Hite's goal is to create a relaxed and stress-free photoshoot experience for families while delivering meaningful family photos and her focus is on natural family connection and light. She has a background in early childhood education and she is a mom herself (who loves to capture moments of her own daughter).

Iris is the lifestyle and documentary family photographer behind Light By Iris Photography. She's based out of Portland Oregon and hosts sessions all over the states. She specializes in telling stories using a photojournalistic and artistic style, capturing emotive and meaningful memories. Iris believes Wabi-sabi, and this philosophy influences greatly on the way she creates. Her session experience is relaxed and laidback, so you can feel comfortable letting your personality and story shine. Iris uses ambient light and environmental photography to tell the story and capture your intimate moments — special occasions, ordinary everyday life, the in-betweens, and beyond. At the end of the day, the things that matter are those moments with loved ones, which are sometimes chaotic, messy, real, and beautiful. Her passion is to capture those feelings rather than just taking perfect pictures.

You'll treasure your family photos for a lifetime
Thanks for hanging with us while we waxed philosophical about our favorite Portland family photographers. Forgive us if we got a little too emotional or abstract. We happen to be blessed in that it's kind of our job to nerd out over super-dope photography almost every single day. And who wouldn't want that job? There's so much complexity and beauty hidden in the seemingly simple and mundane.
And, frankly, most of us don't really have time to just sit down and allow ourselves to notice all of the elegant details, and that's a shame. We hope you get a little taste of what our everyday life is like as you continue your search for the right family photographer in Portland. And, when you find the right photographer, why not check out local Peerspaces? Oregon has basically unlimited natural vistas, but if you'd like to take some flavorful indoor shots, check out what we have to offer –– our selection of Peerspaces is always growing, so if you check back in a week or two, you'll probably find even more inspiring venues. For now, we say, "Peace out."



Get together somewhere better
Book thousands of unique spaces directly from local hosts.
Explore Spaces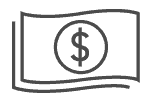 Share your space and start earning
Join thousands of hosts renting their space for meetings, events, and photo shoots.
List Your Space