The 12 Best Wedding Photographers in Atlanta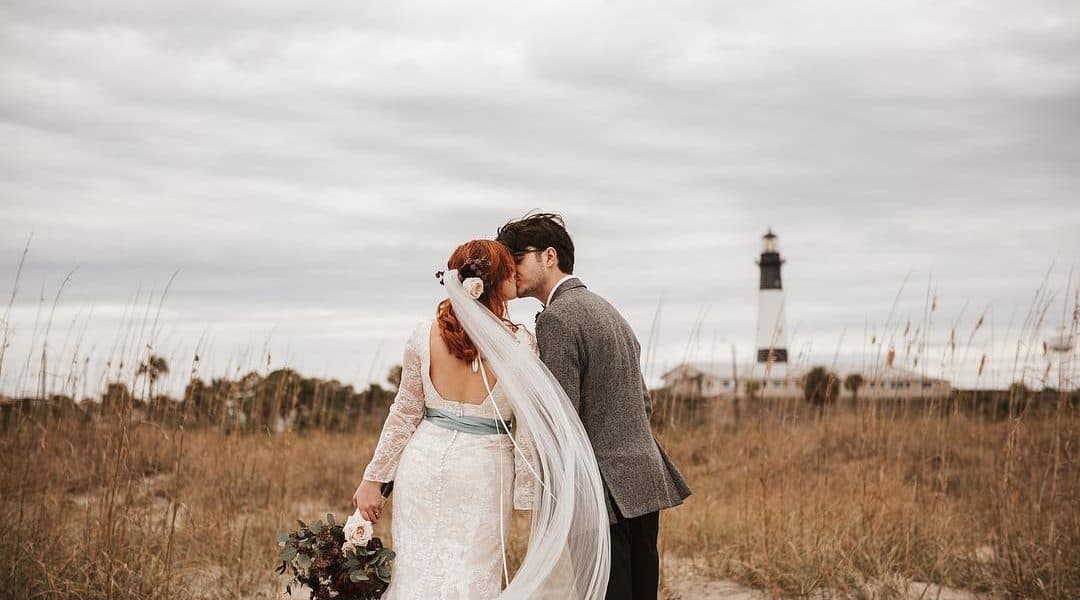 The South is world-renowned for its charm and hospitality, so it makes sense that soon-to-be spouses would want to be photographed in this unique region. Atlanta in particular is a special city among other Southern destinations, as it offers the best of both worlds: modern, urban landscapes and breathtaking natural environments graced by the beauty of Mother Nature.
Additionally, in and around Atlanta are an abundance of awe-inspiring landmarks and attractions, such as the Georgia Aquarium, Centennial Olympic Park, and the city's lush botanical garden. While inclement weather on occasion passes through Atlanta, many professional wedding photographers are equipped with the right tools and expertise to create unforgettable snapshots despite rain or snow.
With that said, check out the awe-inspiring work of the best wedding photographers in Atlanta — and perhaps you should have a tissue box at hand because some of the snapshots are wonderfully sentimental.
Specializing in lively, artistic wedding photography, Matt Altmix and his partner Greta are adept at capturing happiness at the moment. Armed with an aesthetic eye, this team skillfully adds a modern touch to his work. So much so, that you can rest assured that the finished product will always appear bold and inspired. They also snap fantastic candid shots if clients prefer documentary-style photography. What's also unique about this team is that they list their prices upfront. But they also add: "That being said, all weddings are different and we would be happy to put together a package that best fits your needs!" Nothing wrong with a wedding photography package tailored to you!
A former architecture and fashion photographer, Mike Moreland had established himself in the ad industry before moving onto portraiture and then wedding photography. Mike has earned the Atlanta area's Professional's Choice Award from the Association of Certified Professional Wedding Consultants. This comes as no surprise, however, as his vibrant portfolio speaks for itself. Mike has robust experience organizing classic wedding photo sessions, creative maternity shoots, and both combined!

In Mike's own words: "Many clients find me through other brides. Personal referrals are the greatest compliment we can achieve as a wedding photographer in Atlanta. I am thrilled to have made so many brides happy in Atlanta and metro Atlanta, and we hope to continue our tradition of excellence for years to come."
Describing his own work as "a little random, a little minimalistic," Matthew Druin definitely knows his way around a camera. In fact, Matt and his team's wedding photography exudes a sense of magical moodiness, which they achieve by manipulating light and angles. However avant-garde the photos turn out, there is still an accessible quality to them. They lend a refreshing spin on traditional wedding portraits using a fly-on-the-wall perspective.
Six Hearts Photography comprises William and Schellie, a husband-and-wife team of artists who have a firm grasp on fine art. While their spontaneous, documentary-style wedding photography reveals their clients' most authentic selves, William and Schellie also manage to include a dash of whimsy throughout. Playing with different colors, textures, and lighting in their work, Six Hearts boasts a portfolio that would make anyone smile.
According to the team: "Hopefully you're here because you're searching for unique, creative, and authentic feeling imagery that looks more like a piece of art than a portrait. You want those images that give you chills to look at, the ones that make you smile, the actions, the moments in between the moments. You know, images that look like a fleeting memory, and that aren't super boring to create, but rather organic."
Savannah and Greg are the masterminds behind Authentic Collective. Numerous magazines and online publications, including The Knot, Wandering Weddings, and Brides and Weddings, have featured Authentic Collective's work. Clients adore them too, and the team has more than 150 five-star ratings under their belts. With warm-toned snapshots and ebullient clients expressing genuine emotion, it's unsurprising how popular they are. In fact, Authentic Collective prides itself on sharing timeless love stories. After all, they're one of the best wedding photographers in Atlanta for a reason.
Antonio Rocha has a keen eye for documentary-style wedding photography that features a hint of artistry. Bright and vibrant backgrounds stand out in Antonio's work since he has a mastery of capturing beautiful, naturally lit photos. He's also dedicated to producing high-quality work. Antonio has a simple objective: "Years from now I want you to look at your wedding album and feel just as you did on your wedding day."
Brian and Lindsey possess the unique ability to make their clients stand out even in the most breathtaking environments. And to us, their wedding photography is the definition of heartwarming. In fact, they are talented at capturing pure delight in each photo. Often dramatic and always aesthetically pleasing, Brian and Lindsey's work proves that romance is alive and well.
In the duo's own words: "No wedding is too small or too large, no family is too crazy, no scenario is too bizarre. We have literally seen it all. Brian has one of the most creative eyes you have ever seen and Lindsey has the gift of calm and loves to capture the little things throughout the day. Let's just say we are wedding experts."
Molly Weir brings out the playfulness in her clients, and her work exudes an unparalleled colorful and lighthearted spirit. In addition to adding a bit of whimsy into her wedding photography, Molly employs a creative photojournalist approach to seize the moment. Her lively photos depict bliss in its most authentic form. Whether her clients are having a blast or sharing a sweet, sentimental moment, she will be there with her camera in hand to document it all.

According to one of er many happy brides: "Molly did such a fantastic job as our photographer! She did our engagement shoot as well as wedding photos and we could not have been happier! Molly made sure we did as much of the prep work beforehand as possible so that wedding photos were quick and painless. Molly has a great personality and is a pleasure to work with. I can't recommend her enough!"
Well acquainted with fine art and visual communication, Mary Claire Stewart, AKA MC, is an artist whose work proves that fairy tales and real-life aren't too dissimilar. Her goal is simply "visual storytelling through photography." Taking advantage of warm and neutral tones, as well as natural lighting, MC features her clients in environments that appear almost otherworldly at times. She employs a slightly dramatic and contemporary take on classic wedding photography, sharing love stories that will endure the test of time.
Lauren Rae Hatch describes herself as, "a wedding photographer for the adventurous & sentimental. Outdoor-minded." Based on Lauren's impressive work, this description is very accurate. Something else that's obvious from her portfolio: she seemingly has a professional working relationship with the sun since the lighting in her pictures is often phenomenal.
It appears Krisandra Evans follows the United States Postal Service's unofficial motto: "Neither snow nor rain nor heat nor gloom of night stays these couriers from the swift completion of their appointed rounds." In spite of inclement weather, Krisandra has a steely determination to make your wedding photoshoot work. Her photography stands out from others' because her clients look like they're sincerely having two tons of fun. Thanks to her upbeat personality and work, she has won the Two Bright Lights' Editors' Choice Award.
Lead photographer and owner of Grapefruit Photo, Yo is an accomplished visual storyteller. Grapefruit Photo's wedding photography radiates vivacious energy and charm. So much so, that it's not surprising that The Knot has picked them for the annual "Best of Weddings" list. Classy, romantic, and timeless, many of the snapshots in Grapefruit Photo's portfolio goes to show that it's possible to find beauty in the most unlikely of places.


If you're an Atlanta photographer looking for new places to shoot, then why not try Peerspace? We're home to hundreds of locations in Atlanta and the surrounding areas. From warehouses and greenhouses to lofts and penthouses, we have the location to make your photos pop.

Get together somewhere better
Book thousands of unique spaces directly from local hosts.
Explore Spaces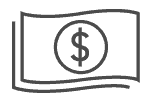 Share your space and start earning
Join thousands of hosts renting their space for meetings, events, and photo shoots.
List Your Space