The 12 Best Wedding Photographers in Chicago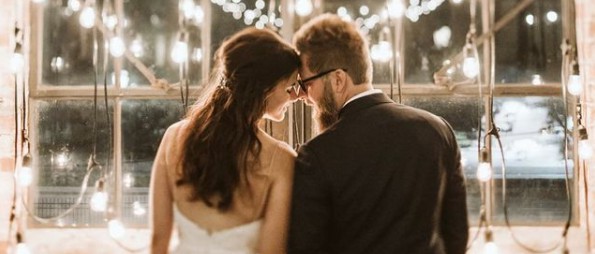 On the lookout for the best wedding photographers in Chicago? We understand! Aptly nicknamed the Windy City, Chicago boasts plenty of breathtaking Instagram-worthy locations ideal for wedding photography. Many of the city's prominent attractions, such as Millennium Park, Navy Pier, and Willis Tower, often take center stage in pictures. But when you venture beyond the tourist destinations, you'll discover a remarkable number of low-key photo spots that need more love — wedding love, that is.
And luckily, Peerspace knows all about stunning photoshoot destinations. As the largest online marketplace for hourly venue rentals, we have hundreds of one-of-a-kind spaces in Chicago alone. And not just any spaces! These venues are owned, operated, and curated by local Chicago creatives like yourself. Also, many of our venues come equipped with professional equipment, like pro lighting, backdrops, and props.
Nut let's get back to the topic at hand. For example, did you know that perhaps the zoo or an old-fashioned ice cream truck could serve as an exceptional backdrop for your romantic photos? It's true! And, both of these ideas have already become a reality, thanks to ingenious artists with an eye for the weird and wonderful. To create a legendary and perhaps viral wedding photo moment for yourself, you need the right talent by your side. Without further ado, take a look at a selection of handpicked snapshots taken by the best wedding photographers in Chicago.
As an artist with a filmmaker's sensibilities, Eric Floberg excels at composing quirky yet sophisticated snapshots of spouses-to-be and bridal parties. Floberg also pays careful attention to unique patterns created by shadows, lights, and reflections. At certain angles, the sunshine can highlight the metal accents of a modern building to form an attractive design.
In addition, Floberg has a talent for graphics, as he can superimpose silhouettes of loving couples against brilliant backgrounds, such as a starry night sky or an illuminated skyline. He is also a wedding videographer, so he's perfect for capturing films of your big day for all eternity.
Award-winning wedding photographer Jake Poehls is the mastermind behind JPP Studios. In fact, his work has appeared in The Knot, HuffPost Weddings, and Style Me Pretty. Poehls shoots documentary-style wedding pictures that depict raw emotion and once-in-a-lifetime moments. Since he was born and bred in Chicago, Poehls knows his way around the city. He can effortlessly lead you to the most fanciful street art murals or an awe-inspiring spot on the beach.
In his own words, "Nothing corny. Nothing artificial. Let's ditch the trends and celebrate!" And to us, that sounds pretty amazing!
Specializing in fine art wedding photography, the crew behind Gerber + Scarpelli Weddings blends elegance and whimsy to craft unforgettable snapshots. The team consists of six talented, dedicated photographers who get to know you and your loved ones to create magical wedding images that speak to your unique connection.
For example, past clients have posed in peculiar places like inside an ice cream truck or at the Nature Boardwalk at Lincoln Park Zoo. And traditions are no obstacle to their talents. In fact, the photographers also have experience shooting South Asian weddings, taking macro shots of henna tattoos and elaborate pieces of jewelry.
Found Light Studios comprises a group of passionate wedding photographers, Alain, Sonce, James, and David, who take pride in capturing visually stimulating photos of couples in love. In fact, their work largely features vibrant candid snapshots of subjects in a relaxed setting. According to the studio's mission statement, they are committed to documenting your special day and will strive to "make sure that your experience is nothing short of perfection."
Wedding publications like The Knot also agree, honoring this team in their "best of" picks. The team can also craft personal wedding albums and books comprised of Japanese silk and leather. It's another perk of working with such a committed team!
Husband-and-wife photography duo Ann and Kam boast a keen sense of symmetry. So much so, that geometric patterns come to the forefront of their oeuvre. The duo snaps spouses-to-be in front of grand staircases, oversized windows, and perfectly landscaped gardens. However, the main goal of their photography is to, "witness what makes Your story unique. Your personalities, your families, your inside jokes and your relationship". Whether you prefer dim or natural lighting to establish mood, Ann and Kam can make your wedding photography dreams come true.
And this duo comes highly praised by many Chicago couples. Here is just one example of a glowing review that shares a lot about their style. "What's funny is that I don't remember them shooting a lot of my favorite pictures–they are like wedding ninjas, somehow everywhere at once without ever really being seen or distracting you and your guests from the festivities."
An art school graduate, Jennifer Catherine is a professional storyteller who possesses a talent for framing aesthetically pleasing shots. The people highlighted in her wedding photography emanate pure joy, so much so that the love portrayed in the pictures is almost palpable. Jennifer also takes advantage of natural light and rich colors to weave together a touching narrative.
We adore how Jennifer explains why you should choose her: "What makes me different, is the way in which I approach my work: I genuinely see and feel YOUR story. Moments are not mere moments to me, but rather, each shot is a branch of the whole. I put my whole heart and soul into celebrating your story, and retelling it in photographs". Besides Chicago, she also works in Florida, so if you're down that way, be sure to check her out!
Jill Tiongco and her team at Jill Tiongco Photography strive to create stories through their impeccable work. Their website provides a glorious one-line summary of what their collective is all about: "Authentic, timeless, and romantic wedding photography is our jam". So much so that the group's portfolio showcases classic photographs of expressive subjects radiating genuine passion. It's almost impossible to review the creative group's work without having a wide grin spread across your face.
And why not check out reviews from her clients, while we're at it? Here's one of our favorites: "Jill was one of the best decisions that we made for our wedding. I also loved that she had her own style. The pictures were unlike anything I had ever seen. If you are looking for someone who has an eye for this with a touch of creative edge, look no further."
Jordan K. Fuller surprised herself when she became a wedding photographer, but feel in love with the genre after studying photography at Columbia College in Chicago. She employs a fly-on-the-wall-style approach to her wedding photography, which allows her to capture unexpectedly intense and intimate moments.
By using vivid colors and defined lines, Jordan's work also stands out from any crowd. In fact, this seasoned photographer focuses on highlighting the couple, never letting them get lost in the wondrous backdrops.
Juancho and Johana make up yet another husband-and-wife dream team of wedding photographers. The pair thoughtfully uses dramatic lighting to establish a dreamlike mood and dynamic vibe. By positioning the light source behind, next to, and in front of their subjects, the duo expertly creates an otherworldly final product. This is not surprising, since several of Juancho and Johana's shots resemble something straight out of an edgy sci-fi flick.
Not only do couples love their photography style, but they adore working alongside this charismatic couple. In the words of a bride who clearly loved every moment of working with this duo: "We have nothing but absolutely amazing things to say about this husband and wife duo. First by welcoming us into their home and allowing us to get to know them and then followed by the constant support/help/catching up/warmth, what's not to love about them?!"
Pro wedding photographer Zach Brake has a simple goal — he prides himself on "creating romantic art that will live through generations". He experiments with lights and shadows, as well as positive and negative space, to craft provoking snapshots of spouses-to-be. And based on Zach's portfolio, it's clear he's no stranger to using professional lighting equipment to devise profound visuals that tell a compelling story.
We love his dreamy style, which is absolutely ideal for weddings. If you do, too, be sure to contact Zach asap since he only takes on a handful of weddings each year!
An instinctive artist who can wear many hats, Emily Gualdoni dons her classic photojournalist cap when she takes flawless pictures of ecstatic couples and bridal parties. As part of her wedding photography philosophy, she aims to become acquainted with her clients — which involves actively listening to the questions and ideas of spouses-to-be — so she can successfully craft a personal and enduring experience. In addition, Gualdoni shoots boudoir photography.
With a bachelor of fine arts degree under her belt, Allison Kortokrax is a pro at lending a fresh perspective and twist to her artwork. This is especially when it comes to wedding photography. Kortokrax's creativity also managed to catch the eye of PhotoVogue Italia, which has featured her work.
Moreover, Heavy Feather Review and Los Angeles-based Cliché Magazine have showcased Kortokrax's photography. As one of the best wedding photographers in Chicago, she uses bold colors and high-contrast lighting to her advantage, creating refined shots and a signature style.
Lauren Ashley and her team of Chicago wedding photographers and videographers create sophisticated photos and videos that you will forever treasure. When you look through their portfolio, you will notice a wonderful mix of candid and posed images. And this is precisely what you want for your big day — a team that will capture each moment, including the planned and the unexpected. They even offer a la carte services, so you know you can select the services you want and not pay extra for those you don't
The best wedding photographers in Chicago rely on Peerspace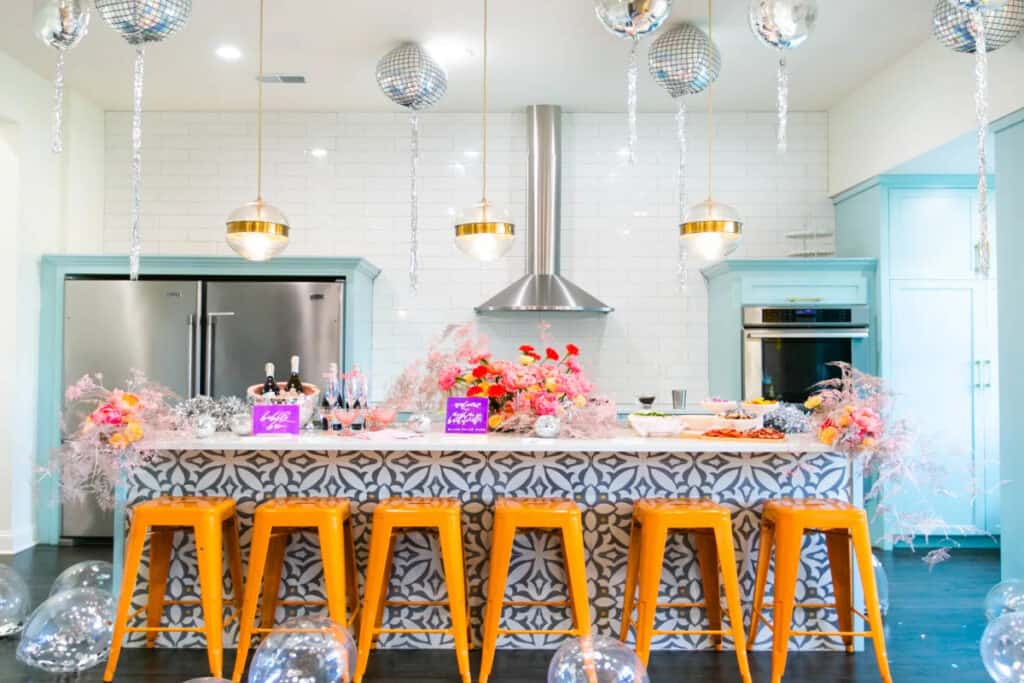 We hope you found your perfect match on our list of the best wedding photographers in Chicago! Reach out to your favorite and start planning the magic. Keep in mind too that Peerspace can help make your wedding day even more incredible! We are the home of amazing wedding venues, both big and small, that suit your theme, and that celebrate you as a couple. And in fact, our Concierge service can deliver Chicago's best catering and equipment rentals right to your venue if need be. Check us out today!

Get together somewhere better
Book thousands of unique spaces directly from local hosts.
Explore Spaces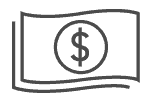 Share your space and start earning
Join thousands of hosts renting their space for meetings, events, and photo shoots.
List Your Space