The 12 Best Wedding Photographers in San Antonio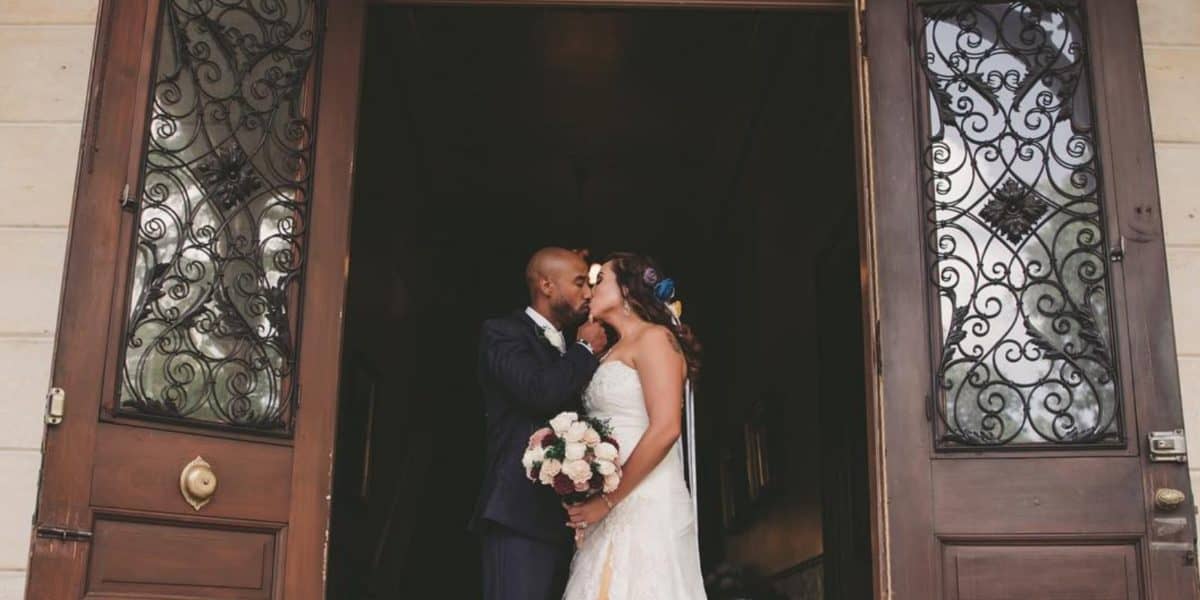 San Antonio boasts a creative community that's arguably one of the most underrated in the South. The city's artistic energy extends to the photography scene, which makes sense as the landscapes in Texas are both breathtaking and varied. Our list of the most talented San Antonio wedding photographers includes seasoned veterans and rising talents — they all exude an innovative spirit and love for the craft.


Philip's work is sophisticated and evocative, and it's no surprise that he has a professional background as a press photographer. The photojournalistic style of wedding photography is growing in popularity, but Philip's more of a purist than most — he strives to be as invisible as possible, aside from directing a few posed group shots.
If you love shots of couples jumping into the air or holding each other in front of a sunset, his approach might not be ideal for you. He's intent on avoiding clichés. That said, the authentic moments he captures are beautiful and presented gorgeously, and he's received numerous awards as a result. Frankly, he's probably among the best photojournalistic wedding photographers in the country.


Jodi is a farm-dwelling rom-com buff, and her work displays a balance between down-to-earth authenticity and cinematic sweetness. She brings a dose of style to post-processing, reproducing certain vintage film tones, which is a look that a lot of clients love. She also strikes a nice balance between unobtrusively capturing organic moments and gently directing couples in posed shots, ensuring she covers all of her bases to give every couple a wonderful experience.

Chrystina Straughan leads a talented team of energetic photographers whose work is bright, bold, and confident. Given their preference for colorful portraits and classic compositions, it's no surprise they're one of the top San Antonio wedding photographers. During certain photo sessions, Chrystina sets up a scene that she directs to achieve flattering light and positioning. Check out Straughan Photography — you'll love the magic they capture.


Jenn and Kaylinn are best friends who specialize in producing images that are light and airy, with an abiding sense of sweetness. They're great at capturing impromptu moments, as well as gently guiding semi-posed illustrative shots. They offer a few particularly excellent printing and album options, which is something people don't talk about too often in "best of" lists. Look forward to receiving a classic memento like a lovely flush-mount album that seamlessly lies flat when opened. It's a high-end option, but couples who know they'll want a physical album should check it out.


Accompanied by their loyal canine, the very talented husband-and-wife duo Virginia and Caleb have made wedding photography a family affair. Warm and easygoing, Virginia and Caleb bring a laid-back but professional presence to every shoot. Their stylish, delicate photography is perfect for couples who want to capture a refined look.


Steve and Janell of Brilliant Captures have a story they tell about their own wedding: on their big day, they had six average vendors and two absolutely amazing ones. Years later, they still remembered the amazing vendors, while the average ones became long-forgotten. When they got into the wedding industry themselves, they resolved to always be in that "amazing" category. Their work is sharp, clean, saturated — and they particularly excel at posed portraiture.


Jonathan has earned his spot among the best San Antonio wedding photographers with his keen eye for good light, attention to detail, and elegant style. There's a timeless grace to much of his work, and all of it exhibits a high level of artistic and technical competency. His snapshots will only become more beautiful as the decades pass.


If you like artistic, saturated colors, Justin should be near the top of your list of photographers to check out. It's this distinct aspect that immediately jumps out about his work — he uses colors that are deep, bold, and able to pop off the screen. An Air Force veteran who discovered his love for photography after going back to school, he delved into the profession a bit later in his career. His style is predominantly photojournalistic with a creative slant, and he's always on the lookout to accentuate the more cultural elements of any ceremony he shoots.


Sarah Owens and her team are accomplished lifestyle and wedding photographers — Sarah herself holds a degree in photojournalism. She has worked in the photography industry in various capacities for over a decade. Whitewood Photography produces great black-and-white work. Likewise, in color photos, they make creative, often adventurous choices. Their work feels lovely, yet familiar.
Bluefire's founder Kristin uses traditional wedding photography techniques to make attractively romantic images. She puts great effort into capturing scenes that highlight a couple's personality and authentic love. This is the type of classic photography that never goes out of style. So, it only makes sense that Kristin is one of the best San Antonio wedding photographers.


Allison's primary mission is to capture joy. This is not true of every wedding photographer; everyone has a different eye for the moments they're on the lookout for, whether it's teary-eyed guests or dramatic stares. Allison ensures the photos from the "happiest day of your life" genuinely appear joyful. Stylistically, her images are elegant and demonstrate tasteful restraint in terms of color and composition.


If you want someone who lives and breathes wedding photography, Adrien of Pine and Blossom Photography might be your new best friend. She scored her first wedding photography gig at the age of 16 and never stopped hustling. Pine and Blossom uses celluloid film and digital formats, so clients get the best of both worlds. She's always on top of current style trends in modern wedding photography and employs them with a technician's eye for little details. She's a pro, plain and simple.



Get together somewhere better
Book thousands of unique spaces directly from local hosts.
Explore Spaces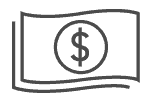 Share your space and start earning
Join thousands of hosts renting their space for meetings, events, and photo shoots.
List Your Space