The 12 Best Wedding Photographers in San Francisco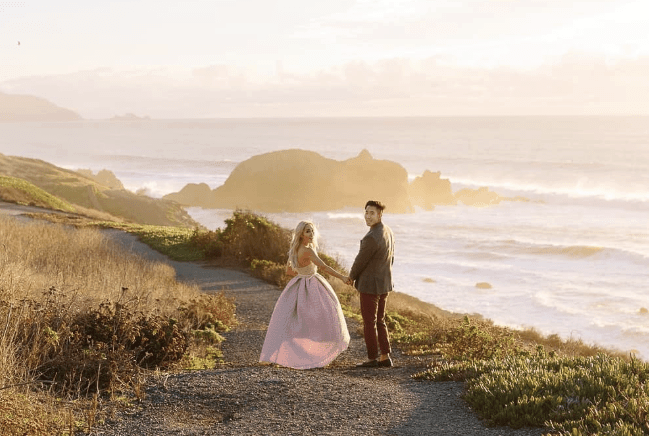 Looking for the best wedding photographers in San Francisco to potentially capture your big day? Then you're in luck since that's precisely what we at Peerspace have put together for you ahead.
Is there a city in California more iconic than San Francisco? Home to famed attractions like the Golden Gate Bridge, Fisherman's Wharf, and Alcatraz Island, the city offers many photogenic destinations that would be ideal for a wedding photoshoot. While these landmarks appear to proverbially overshadow the rest of San Francisco, you'd be surprised to learn that there are plenty of stunning yet overlooked spaces in the Bay Area. Be inspired by this list of the best wedding photographers in San Francisco.
The creative crew behind Apollo Fotografie possesses a talent for creating timeless wedding photography. For one thing, they primarily use natural light. These photographers deftly capture candid photos of upbeat couples and bridal party members who are at ease in an outdoor environment.
The lovely team has enough skill and charisma that they can even compel a dog to grin for the camera (you can check their Instagram page for proof). In fact, if you leaf through the prints in their portfolio, you'll instantly notice that all of their subjects exude delight and have a genuine smile. We also adore Apollo Fotografie's mission statement: "With a focus on natural light, organic posing & fine art wedding photography, we aim to capture every precious moment of your wedding day as it naturally unfolds – so you can enjoy your day again and again." Sounds wonderful to us!
While some traditional wedding photographers prefer flawless snapshots of their clients enjoying their special day, Anna Wu appreciates a different point of view. In fact, she believes imperfections are the stuff of beauty. Offering stunning visuals with a naturalistic atmosphere, Wu's work highlights the wonder and joy of matrimony without relying on photomanipulation or airbrushing tools. This way, she lets authentic emotions work their magic in her artwork.
According to one of her many shining client testimonials: "Anna was by far our best choice of wedding planning and we can't recommend her enough. She has incredible talent – capturing the cultural details of our Indian wedding, the moments that were our favorite memories of the day, and human emotion so well. We had an east coast wedding…but Anna was by far the most amazing so we chose her even though she was on the West Coast!"
IQphoto Studio's website sums it up best, "When you choose your wedding photographer, you are not just buying a service — you are investing in memories". So true! Joseph and Alex are the duo behind the innovative studio, and they shoot multiple styles of wedding photography, which include documentary, traditional, and editorial. Whether you want spontaneous pictures of your bridal party or thoughtfully composed snapshots of the bride and groom, IQphoto Studio is all too familiar with crafting the perfect experience.
Their comprehensive website also includes helpful guides for betrothed couples and aspiring photographers alike. Check it out!
Our top 11 beautiful, cheap wedding venues in San Francisco may just reveal your dream matrimony venue!
Wedding photographer Sasha Yevelev is a pro at highlighting renowned San Francisco landmarks in his work. Yevelev has skillfully depicted blissful couples posing near the mist-enveloped Golden Gate Bridge, as well as in front of the illuminated Cupid's Span sculpture. There is a certain gracefulness present in Yevelev's photographs — his subjects and backgrounds appear almost too lovely to be of this world.
It's little wonder that Yevelev gravitates so strongly towards wedding and elopement events. After all, his grandfather and father were both wedding photographers and videographers, respectively. His work is part family legacy, part incredible talent, and all heart,
Wild About You is a studio consisting of artists Chris Anderson and Lily Chou, who are also known as Canderson and Tiger Lily, respectively. This duo's wedding photography style combines high-contrast lighting with vibrant, bold colors to produce a finished product reminiscent of the theatre. If you've always wanted your wedding pictures to give off a Broadway-show vibe, then allow Tiger Lily and Canderson to serve as your ingenious photographers.
According to Gavin Farrington, "Your wedding photographs should be a reflection of who you are, the life you've built, and the people that you hold dearest". Farrington takes his philosophy to heart, as he aims to capture intimate moments between lovers who share a profound connection. He wants nothing more than to expose real emotion and the essence of humanity through his work. His proposal, engagement, and wedding photography are candid and filled with life. Farrington is a great choice if this is what you're looking for in your wedding photographer.
One of the best wedding photographers in San Francisco, Larissa Cleveland boasts an impressive list of accolades. In fact, publications like The Knot, Brides magazine, The New York Times, and Huffington Post have all featured Cleveland's work. It's no wonder this talented photographer has garnered such critical acclaim since her well-lit, artistic snapshots that portray love and union speak for themselves. Cleveland sets her subjects in airy outdoor environments to stir up a sense of wonder and adventure.
Larissa has tons of glowing reviews from past clients. Here's one that stands out for an example. "I tell everyone I was IN LOVE with my wedding photographer – Larissa works magic! I generally don't like being photographed – She is relaxed and made me relax. Her attention to detail is OVER the TOP. She is incredibly creative and sensitive, capturing that something special in your day perfectly (I think there is A LOT to be said for her fine arts background as opposed to being just a wedding photographer.) [Larissa] was fun to be with. She was also really great at "disappearing" which allows for your guests to forget theres a photographer there"
Employing a fly-on-the-wall style of photography, Alison and Adm are a pair of trained photojournalists with robust experience. They share a simple goal of wanting to capture sincerity and realness by way of candid shots. No matter if their subjects are expressing pure joy or surprise, this team of documentary wedding photographers won't miss a beat.
In their own words: "You won't find us directing shots, telling you what to do or where to look. But when you look at your pictures, at real moments, all the emotions from your wedding will come back to you, and really, would that be the best way to re-live and share your memories? We strive to be the best documentary wedding photographers in the bay area."
Thinking surfside nuptials? Then you need to peruse our top beachside venues in San Francisco!
Documentary wedding photographers Helena and Laurent have a flair for the dramatic. The two blend shadows and light within emotionally charged scenes to craft your story. The results are images worthy of being featured in a modern art museum. There is a dreamy quality to the pair's work, which manages to evoke inexplicable feelings of sentimentality. Whether shooting indoors or outdoors, Helena and Laurent are acutely aware of what they're doing.
This duo also shares a beautiful philosophy on what it means to shoot your big day. "We believe that photography should be fun – it should add something wonderful to the day — so we strive to be awesome in everything we do and tell people's stories with lot's of smiles and beautiful authentic images. We love love, and we're committed to celebrating it, in all its forms."
After spending half a decade working in publishing, Bre Thurston decided to step into the world of professional photography. And here is where she found her passion! Illustrious print magazines, including People, The Knot, Vogue Brasil, and Cosmopolitan, have prominently featured Thurston's photographs. Her work consists of dynamic and inclusive pictures of true love. She excels at taking well-framed snapshots of bridal parties and spouses-to-be when they're at their most expressive.
Thurston is very much a client-focused photographer. As she explains in her own words: "This is YOUR story … When you look past the beautiful venues, the stunning florals, the dress you searched so long and hard for, you'll find something that will truly last forever – your own unique legacy. This is your personal history, the images that will be enjoyed not just by you but by your children, your grandchildren, and your decedents for as long as a photograph can last. I don't take that lightly and will always work hard to observe your story, photograph it honestly, and honor everyone I encounter because everyone's story matters."
Specializing in city hall wedding photography, Rachel Levine has carved herself an impressive niche. You may think city hall is not at the top of most couples' lists of wedding destinations. However, Levine resourcefully transforms the space into an enchanting wonderland. There is an air of elegance and a hint of luxury that pervades her work, which might be enough to convince more spouses-to-be to choose city hall as the place for their marriage ceremony.
Her team of SF wedding photographers "provides exceptional wedding experiences with the core belief that everyone should have a fun, beautiful and affordable wedding that is welcoming and inclusive and to all couples". Sounds like a perfect match for any fun-loving couple!
Zoe Larkin is a gifted San Francisco-based wedding photographer who is a perfect match for laidback couples. She characterizes her photography style thusly: "We love meaningful, candid wedding photography that celebrates union and oozes joy. Our style encompasses bold and tender, modern and timeless, edgy and romantic. Let's delight in the realness and whimsy of love – while remaining thoroughly down-to-earth and practical!".
With that philosophy in mind, Larkin endeavors to immortalize fleeting moments in the form of photographs. She uses natural surroundings and lighting to hone her craft, imbuing a cinematic feel to her work. The snapshots in her portfolio prove that happy endings are possible after all.
We love the work of Rachel Levine and her team at Rachel Levine Photography. She makes some of the best use of the stunning Bay Area scenery, snapping away as her couples look utterly gorgeous. Levine is also a fan of city hall shoots and specializes in intimate weddings that allow her couples to create the day they envision. Check her out if you want a photographer who knows all the best vendors, and of course, the best locations for your wedding shoot!
The best wedding photographers in San Francisco rely on Peerspace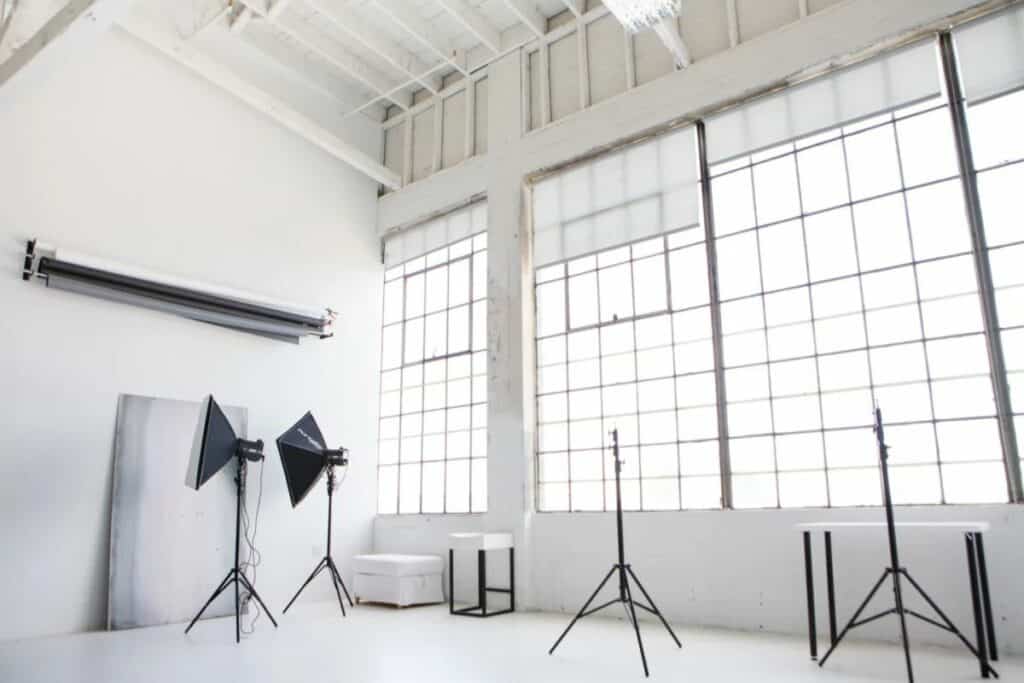 If you're a photographer looking for new spaces to shoot, why not give Peerspace a try? As the largest online marketplace of hourly venue rentals, we have thousands of spaces in SF alone. You can book a professional studio with equipment on-site or a photogenic venue with tons of exciting details. Whatever brings you inspiration, you can find it on Peerspace!

Get together somewhere better
Book thousands of unique spaces directly from local hosts.
Explore Spaces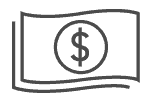 Share your space and start earning
Join thousands of hosts renting their space for meetings, events, and photo shoots.
List Your Space