The 11 Best Wedding Videographers in Albuquerque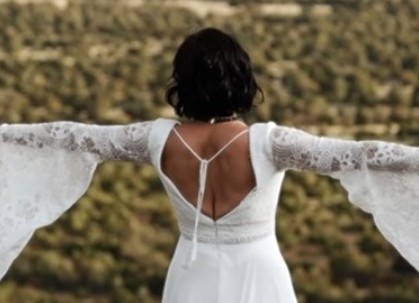 Albuquerque wedding videographers are a must-have for events as fleeting yet life-altering as your wedding. And finding one whose vision matches your own can be challenging, especially with so much talent out there. That's why we've curated this list of the top 11 Albuquerque wedding videographers for you to consider working with!
Jarson and Crystal Morgan are the dynamic Albuquerque wedding videographer duo behind Jar and Crys Films. They are our videographers of choice for couples looking for a bold, cinematic presentation of their once-in-a-lifetime event. Jar and Crys themselves consider their work moody in character, with warm color grading and deep shadow. They have a preference for Golden Hour radiance that fills the scene with a nostalgic flavor. Their two main considerations are storytelling through intimate working distances and voiceovers that add to the narrative on display!
Shutterfreek, started by Paul and Katie McPherson, provides professional-level wedding cinematography for four corners couples (New Mexico, Colorado, Utah, Arizona). What differentiates them from other videographers is their talent for providing lifestyle narratives throughout the film. Their use of desert mountains, arches, and showcasing dramatic perspectives of the venue adds to our appreciation of the individuality of each couple. Shutterfreek's concentration on the natural elegance of weddings, especially adventure elopements, also leaves viewers excited and eager to see more!
William Bledsoe is the lead filmmaker and owner of Sweet William Photo & Films. His team of Albuquerque wedding videographers works across the state of New Mexico, including Santa Fe and Taos, to provide full wedding coverage of lucky couples! They are not just videographers but expert photographers, ensuring you have footage and still images to print and share with family and friends. Their photojournalistic capture style extends to both mediums and nicely complements the gently posed portraits and footage Sweet William intermixes!
As a photographer and videographer, Frankie Gomez is a rare creative talent. What instantly stands out for us is his love for dramatic black and white and near-sepia tonal ranges that few artists delve so deeply into. These styles give Frankie's video and photos a classic Western vibe that perfectly fits the desert surroundings he works within. Earth tones and monochrome are also a natural start to the lifestyle narratives often displayed during his weddings and elopements.
Mel and Josh Harms, the creative talent behind Harms House Films, are Albuquerque wedding videographers who search for authentic and emotional ceremonies. What immediately caught our attention is their love for intimate voiceovers. During these, guests and couples express precisely what it is about the bride and groom that reminds them of their love. Stories, tears of joy, laughter, and warm embraces create the tapestry that Harms House Films weaves into visual narratives that will remain heartwarming for decades to come!
Photographer and videographer Klaus James's love for the outdoors manifests itself in the footage he provides Albuquerque residents! His couples often have the high desert as their backdrop, where snow, sun, and mountains provide the main witnesses to the celebration of their love. Klaus provides a more balanced and even subdued perspective than many other Albuquerque wedding videographers. This gives us a clearer feel for the expressions and emotions as they present themselves, with the artist's own fine art vision not being so immediately overpowering!
Avista Video is known for weddings and business use, commercial footage, historical documentation, and other subjects where professional videography is in demand. Their style has a straightforward character that eschews cinematic approaches in favor of a clean, representational approach. It places viewers in the seat of one of your honored guests. And the natural color grading used by Avista presents the day as it is, leaving you free to enjoy the speech, emotions, and celebration precisely as you remember it!
Catch Love Weddings is run by an Albuquerque couple in love with the art of emotional videography, photography, as well as graphic design for residents and businesses. Catch Love's style is classic, with footage mostly captured from natural perspectives alongside your guests. However, they also expertly weave in drone's eye views that give viewers a better idea of your chosen venue, from city to ceremony. And their love for ideal presentations of love through timeless poses manifests both in their photography and videography.
Journey Home Media is a photography and videography company partnered up with many local brands looking for professional results, including the Albuquerque Journal and the New Mexico Gas Company. But it's their wedding films, using cinematic presentations, tastefully chosen music, and a variety of coverage angles, that best showcase their love of fine art! We especially love the more subdued grading style favored by Journey Home, with its rich contrast yet gentle colors!
Complete Weddings & Events is Albuquerque's favorite place to turn for wedding cinematography, DJs, photographers, photo booth rentals, and other event planning needs. This team is truly masterful when it comes to quickly immersing viewers into the story of each wedding. They start by setting the scene and then introduce us to the guests and venue. And from there, they dive straight into the vows and voiceovers that tell us more about each unique wedding or elopement.
Loving Image & AVA Productions are the videographers you call if you want coverage from the perspective of your guests! They excel at working alongside people, where messages of joy and well wishes get transmitted through the day's footage. And their preference for a classic color grade gives their work just the right amount of zest without straying into unrealistic presentations of the day. And while weddings are what caught our attention, Loving Image are also available for quinceañeras, parties, birthdays, and other events where high-quality videography is a must-have!

Get together somewhere better
Book thousands of unique spaces directly from local hosts.
Explore Spaces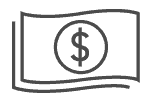 Share your space and start earning
Join thousands of hosts renting their space for meetings, events, and photo shoots.
List Your Space