The 10 Best Boudoir Photographers in Las Vegas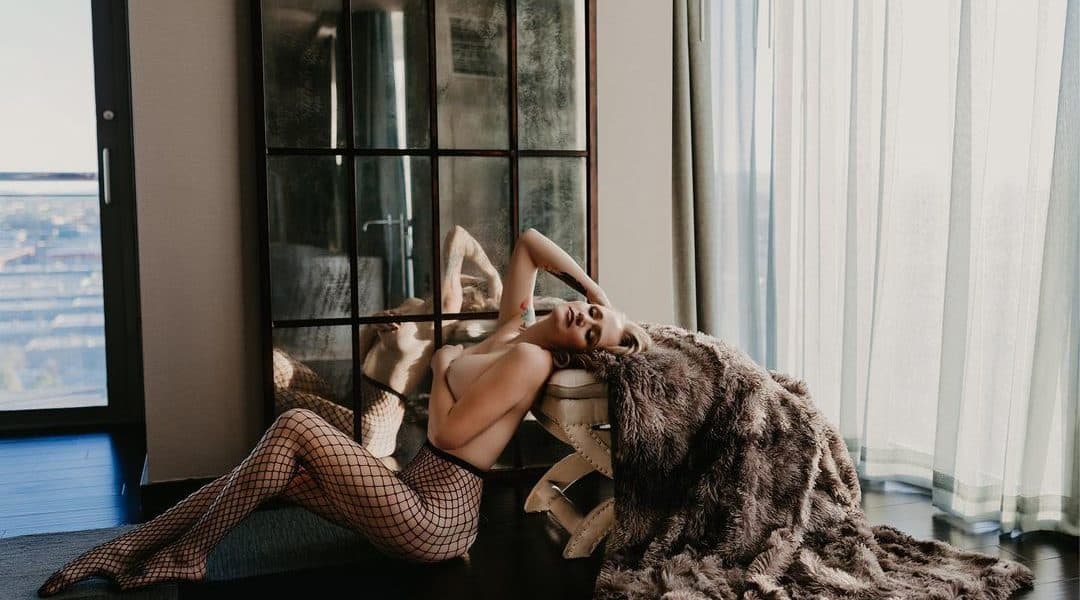 The bright lights and endless nights of Las Vegas are the stuff of legend. The same goes for its colorful history and desert landscape, as well as its rugged swagger and sense of fun. There's perhaps no city more suited to the adventurousness of boudoir photography. The top Las Vegas boudoir photographers know how to make their clients look and feel incredible, and we're over the moon to show you their work.


Courtney Allison is not only one of our favorite boudoir photographers in Las Vegas, but frankly in the country. She claims she'll make you a "right swipe on Tinder," but she'll do much more than that—she'll make you into a work of art. She's an expert at taking advantage of soft natural lighting and traditional composition techniques. Expect stylishly understated tones, accentuated with the occasional burst of bold color.


Check out Kat Armendariz's boudoir photography and tell us it doesn't evoke glossy magazines, music photography, and cinematic glitz. If you check out her portfolio, you'll see a dizzying range of portrait styles, but the one thing you can consistently say is that they're never ever boring. So, get a little wild with it. Brainstorm with Armendariz to explore your biggest, boldest ideas, and the odds are good that she can turn your fantasy into a reality.
Every good Las Vegas boudoir photographer (or any kind of photographer, really) knows how to use Las Vegas's stunning natural landscapes as a backdrop. But for our money, we'll take Kim Meza's outdoor photos over just about anyone else's. Her Pinterest-worthy photography harnesses golden light and lovely jewel tones—among many other tricks of the trade—to craft some truly gorgeous images.


Cherie Steinberg and Hedley Jones helm the Boudoir Café, which has become one of the most well-known boudoir studios in the United States. Looking at their work, it's really no wonder why. Their crisp, attention-grabbing photos range from high-luxury fine art to the kind of Sin City heat that makes us blush. Take a look at their portfolio, and we promise you'll be blown away.


Alyssa Lauren is a reassuring figure, a combination coach and cheerleader who's there to ensure that every client is comfortable and confident. After all, most of us don't know how to pose without being directed, nor do we know exactly what to expect when we show up to get photographed. Lauren's photos are authentic and sultry, full of deep color palettes and mysterious interplay between shadow and light.


On top of being an outstanding Las Vegas boudoir photographer, Pam Fields is the managing editor of RISE Magazine, an international photography publication. This makes sense when looking at her work, which would be at home in a fashion magazine editorial or splashed across a billboard.
She's at home using both natural light and studio lights, as well as specializes in working with men and couples—something that can't be said of every boudoir photographer. We can't say enough good things about her work, from the pixel-perfect polish on every shot to the fresh new takes she's constantly producing.
Boudoir on Polaroid is a specialized and very fun service provided by the prolific photographer Gaby Jeter. Jeter's work appears in GQ, Bon Appetit, and Vogue.com, to name but a few, and she brings that same A-game to every boudoir shoot. Rather than receiving digital files or ordering prints, clients take home physical Polaroids. Whether they're playful and goofy or outright seductive, these make heart-stopping gifts—either for a special someone or for yourself.


Charise Harp's sense of color and experimentation aren't quite like anyone else's, meaning she'll be the perfect match for some clients. We love the way her photos integrate details like light leaks and double exposures, or how they may look faded and vintage or boldly saturated with wall-to-wall color. Harp brings a great wealth of skill and creativity to the table, and we can't wait to see what she does in years to come.


Bryan Kurz is the owner of Las Vegas Glamour Boudoir, and he's all about the glamorous and fun-loving side of boudoir. Kurz has an experienced hand in commercial photography. He also shoots glamour photography, and his edits demonstrate that influence. In addition, Las Vegas Glamour Boudoir shoots a significant amount of maternity photos, so they're an ideal candidate for clients who want to give maternity boudoir a whirl.


Jennifer Renee shoots fine-art boudoir that feels very documentary in nature. There's an easygoing quality about her work, an authenticity that's hard to come by. Her clients look drop-dead gorgeous, but they also look natural and real, as if they're just lounging around their own homes on any average day (and happen to look like bombshells while doing it.) Capturing her clients' true beauty and making it look effortless takes true skill.


Let yourself live large in Las Vegas!
If this list were the Sexiest Cities in America, Las Vegas would certainly be on it. That makes it an ideal city to take the boudoir plunge in. Tap into that Las Vegas energy—the sense of freedom, of boldness—and do something exciting for yourself. You deserve it.



Get together somewhere better
Book thousands of unique spaces directly from local hosts.
Explore Spaces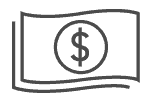 Share your space and start earning
Join thousands of hosts renting their space for meetings, events, and photo shoots.
List Your Space