The 9 Best Cityscape Photographers in Seattle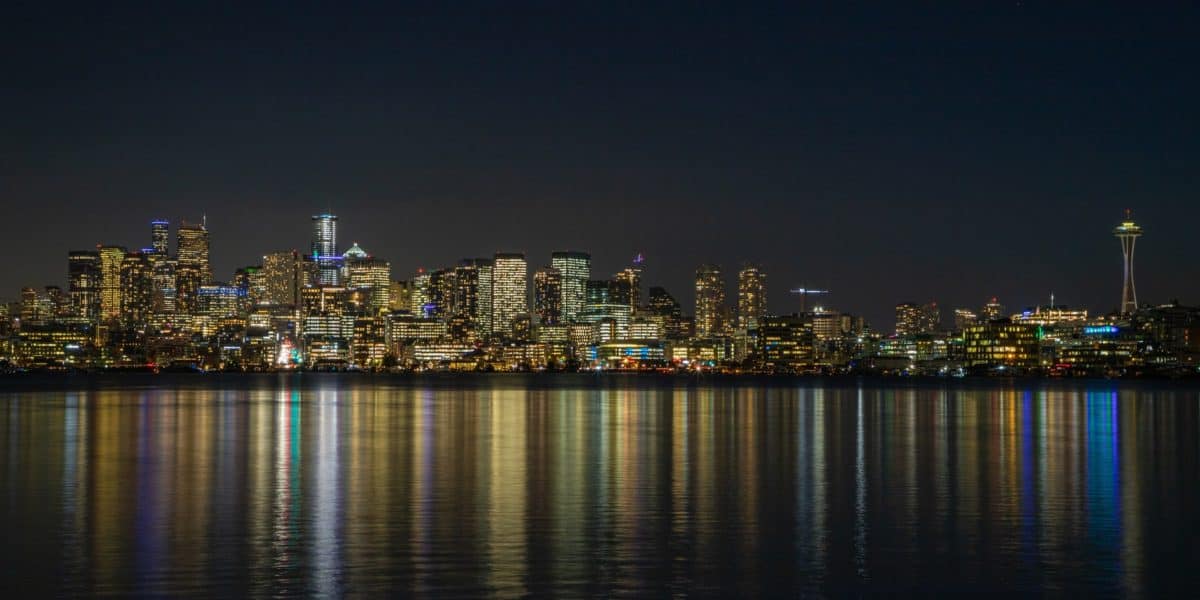 America is a beautiful country. We have vast mountain ranges, flowing rivers, stunning meadows, and some of the best cities in the world. Cityscape photography is one of the most artistic ways of capturing the magic of a city, and Seattle is one of the most distinctive cities we have. Seattle cityscapes can be almost too surreal to be believed, from the Space Needle, Pike Place, Smith Tower, or all of the above overlaid against a stunning mountain backdrop. Thankfully, the city is also chock-full of creative talent, and these talented Seattle cityscape photographers make it their business to document the city's stunning vistas.


Brad Lyman is a landscape photographer based in the beautiful PNW. Although landscapes are his passion, his love of photography breaks through those boundaries and stretches towards capturing shots of everything that inspires him. His Seattle cityscapes and street photography are so stunning, they might actively take your breath away. Whether he's hiking up into the mountains or capturing the skyline, it's evident he didn't just choose photography, but that photography chose him.


There are many talented Seattle cityscape photographers to choose from, but JD Chen's 8K RAW captures of the Emerald City are inspiring. When shooting outdoors, it's always hard to capture the way the sky really looks. JD is able to capture the vibe and the colors of the city in each of his photographs, whether in the daytime or at night. His photos make you feel like you're wandering the streets with him, which is an incredible talent to have.


Sam Emerson is a Seattle photographer who specializes in urban and aerial scenes. As a result, his cityscapes and the scenery he captures are like something out of a movie. For his stunning photography, he uses a Nikon D810 and DJI Mavic 2 Pro, setting out to memorialize the city he loves. His style of muted, slightly darkened tones pulls you into the adventure as much in the drone photographs as the Nikon.
In the first picture we saw by Josh Spooner, the Space Needle rose into the low lying clouds with promise of rain. The cityscape sitting behind it, it felt like if we closed our eyes, we'd be able to hear the bustle of the city traffic. When it comes to Seattle cityscape photographers, that's such a necessary yet incredible gift. Josh has it. Whether he's shooting on his camera or by drone, his Instagram feed gives you a longing glimpse into the Emerald city streets.


If anything has struck us about Seattle cityscape photographers, it's that many of them know and support each other. It shows they love taking photographs for how it makes them feel inside, for how it satisfies an inner creative drive. They're all so talented at it, and night photographer, Corbin Schaffer, is no different. As anyone who's taken pictures in dark settings can tell you, you need to have a knowledge of your camera beyond everyday photographs. Corbin's night scenes are vibrant and alive, and we're obsessed.


Although it was his street photography that caught our eye, Conner Richter has some pretty killer cityscape shots, too. This Washington-based photographer has an engaging and interactive Instagram which also shows off his thought process behind some of the photographs. We particularly enjoy the unsuspecting angles he chooses, mostly because as photographers, we've spent a lot of time contorted to get those special shots ourselves. Hats off, Conner!
We found Tek's cityscape and street photography through the Curiosity Seattle Instagram account. If you're interested in visiting Seattle or already love the place, this is a great account to visit. Tek's cinematographic style is reminiscent of early Marc Forster with a hint of Ridley Scott. Moody, passionate, and intense, he brings his own flair to every frame. If you like his style, you'll also really like the double exposures he's started producing.


Born and raised in India, cityscape photographer Sigma Sreedhan has called the Pacific Northwest home since 1998. Like many of us, for Sigma, photography started as a hobby. But it wasn't long before it turned into more. Nothing inspires her to take pictures more than the blue hour or sunset. Using bold, saturated colors that bring Seattle to life in ways we haven't yet seen, every one of them is like a glimpse into her mind.


Ewa Hajbos is a Tacoma-based portrait photographer whose raw and unfiltered photographs scream PNW. Originally from Poland, she has a passion for the outdoors and ceaseless desire to capture that on film. Her cityscapes are as detailed and filmlike as her portraits, each of them having a dreamlike quality to them. Ewa has a wonderful ability to capture light at its most majestic and mysterious.


See Seattle from a new angle
You don't need a reason to look at cityscapes. They're the kinds of photographs that capture everyone's attention, no matter where they're from. When you can't visit a city, it's often photographers like the above who give a glimpse into what life is like there. Photographers that help us dream of being in those scenes they've captured. The best Seattle cityscape photographers invite us to see their city through fresh eyes.
Whatever the reason you're here, we hope you found it. And there's plenty more Seattle content where that came from to boot.



Get together somewhere better
Book thousands of unique spaces directly from local hosts.
Explore Spaces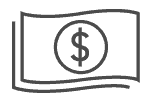 Share your space and start earning
Join thousands of hosts renting their space for meetings, events, and photo shoots.
List Your Space