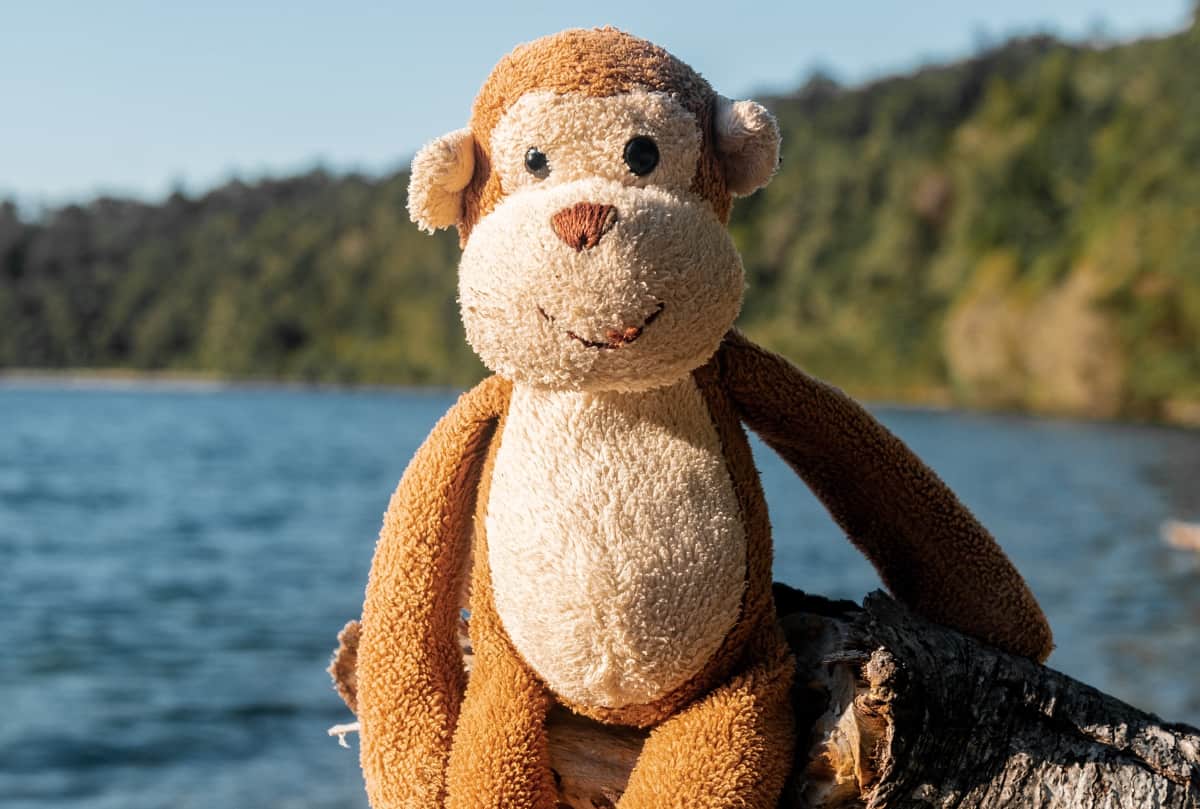 Studies have shown that small gestures like birthday parties greatly contribute to the growth of children. Results are even better if the parties are customized according to the child's wishes. Wishes can vary from child to child but when it comes to the birthday party theme, the majority of children's votes are swept by their hero — Curious George. This cartoon series has managed to win many hearts all around the world as it is enjoyable and informative.
Throwing a birthday party with a Curious George theme might seem to be a difficult task which is why Peerspace has created a list of 10 adorable Curious George birthday party ideas that will make it much easier.
1. Choose an ideal location
First of all, the location is super important. An outdoor safe-to-run-around place is preferable with a decent sitting area for parents as well. Most of the time, the backyard sometimes is suited for children however, not all the time; and, that's why Peerspace is here. An ideal location would be safe enough for your children to have fun and vast enough for loads of fun activities.
2. Let George invite everyone
Invitations are often ignored even though they contribute to creating the whole theme. It wouldn't be a Curious George Birthday Theme party if George himself is not present in the invitation card, with a banana of course. Instead of writing the usual formal words, you can customize it to make it sound more like George although monkey sounds alone would not be enough. Not sure about parents but your kid's friends would never turn down their idol, Curious George if he personally invited them.
3. Little Curious Georges
A special outfit can be bought at a fair price on Amazon for the guest of honor, your child, and maybe for their friends as well. You will be surprised how happy this will make your child, and they will look cute too. Once you imagine your child in the baby outfit, you won't be able to wait to see your baby looking that much adorable. At the very least, monkey ear headbands would rock the little ones' worlds even more! Monkey ear headbands go with the theme and help the children look so precious and adorable, wearing them.
4. Get Curious with cakes
Another must-have at every birthday party is the cake. Did you know that often bakeries offer Curious George pastries or birthday cakes? By having a Curious George birthday cake, not only will your cake be fun to look at, it will entertain the kids while eating.
5. Or, go with a cupcake treat
Before the cake cutting ceremony and the lunch, pre-appetites are always appreciated so let's modify that as well, instead of normal cupcakes, you have put some fancy-themed banana cupcakes. These small things play a big part in making your party wholesome. If decorated and custom-made cupcakes exceed your budget limit, you can pick the normal yellow cupcakes. If you want to go with something other than a cupcake, remember to keep it yellow because George and his fans love bananas.
6. Enhance the party with the color yellow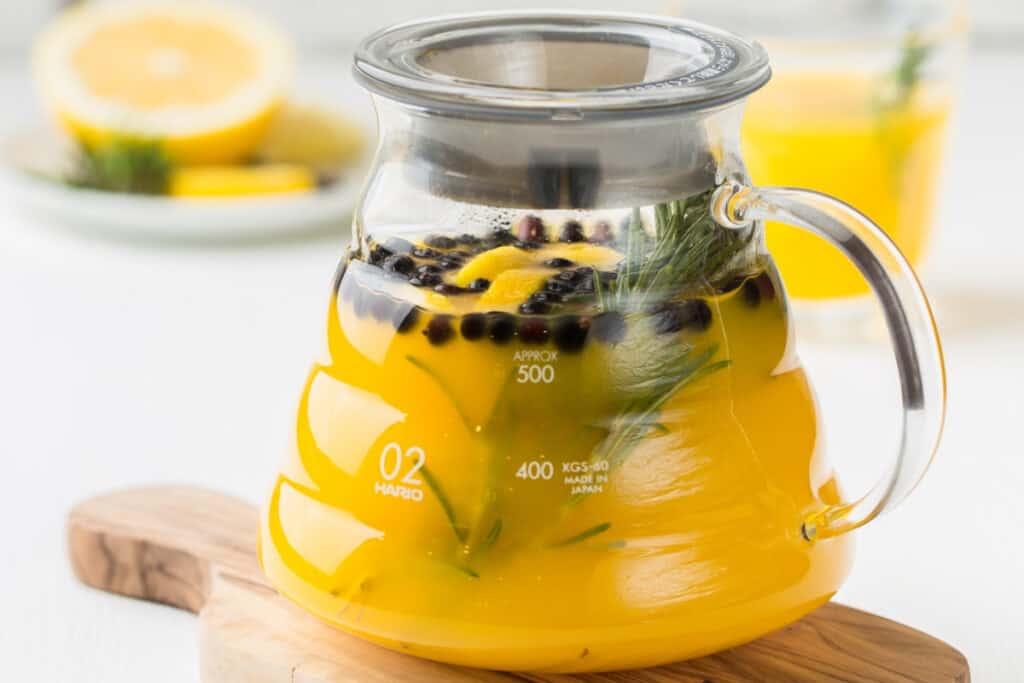 The next item on our list is drinks! To keep your guests hydrated and to continue the fun, yellow-colored drinks might be the best and easiest option for you. There are a number of drinks for example mango juice, lemonade, or pineapple juice. To make it more interesting, you can add labels saying 'Monkey Juice' or stickers of Mr. George.
7. A Curious George tribute
What's a Curious George-themed party without the actual show? Make arrangements by downloading an episode of Curious George and play it on TV. This will keep children busy for some time and you, adults, will also have some time to spend with each other. You could also have the show run through a projector! Turn the event into a viewing party after the children have eaten and played a while.
8. Monkey in a circle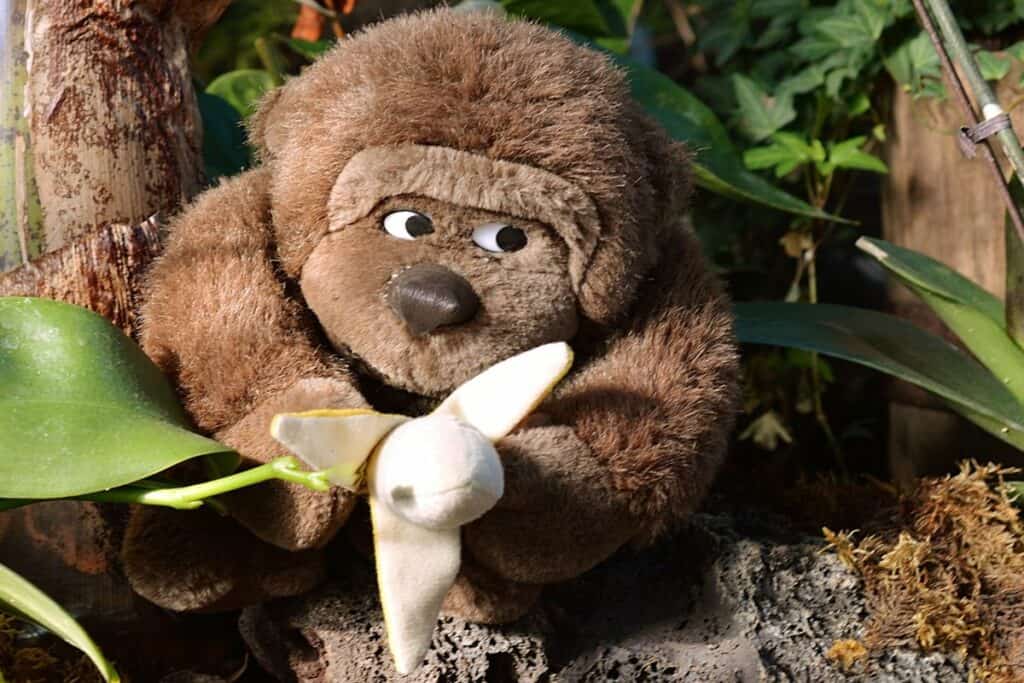 Monkey In A Circle is loved by all the kids. All you have to do is arrange a ball, a stuffed banana, or stuffed George, and gather in a circle with one person inside. You then throw the ball to other players without letting the monkey in the circle catch it. If he does, the person who threw will be the new monkey in the circle. It's a game many Curious George fans enjoy playing! The game will also tire the kids out for a good night's rest.
9. Or, toss some rings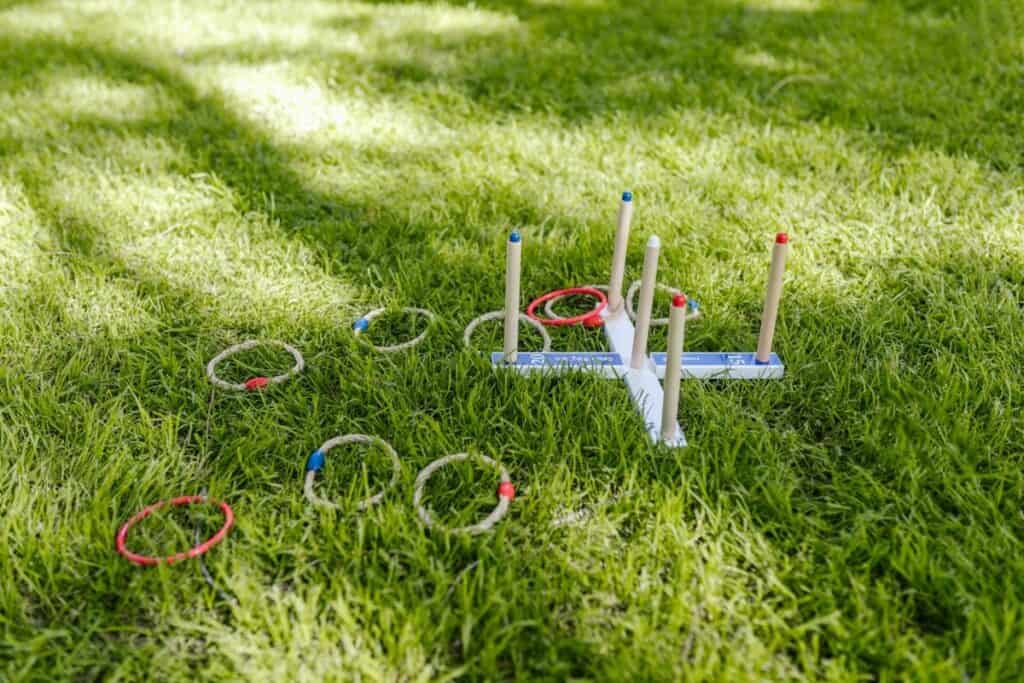 Another game with the deep affection of children is the ring toss game. You begin by arranging rings and cones. This game is really popular at parties however, you could make it more relevant to the theme. Instead of regular cones, go for the ones in yellow with a Curious George sticker, otherwise, the yellow cone itself is more than enough. The rings would be best in black and you can have your own Curious George Ring Toss tournament.
10. The best deal
Buying supplies individually could go over your party budget. Instead of buying each product, one by one, you can buy Curious George Party Kits! These supply packs include tableware, invitations, thank you cards, favors, and gifts, decorations, piñatas, balloons, and cake supplies — basically a one-in-all package. With these supplies, you can create your theme quite easily however, if you want some extra decoration, a banana centerpiece is what we recommend.
Get together somewhere better
Book thousands of unique spaces directly from local hosts.
Explore Spaces
Share your space and start earning
Join thousands of hosts renting their space for meetings, events, and photo shoots.
List Your Space