Drone Photography Pricing: What To Know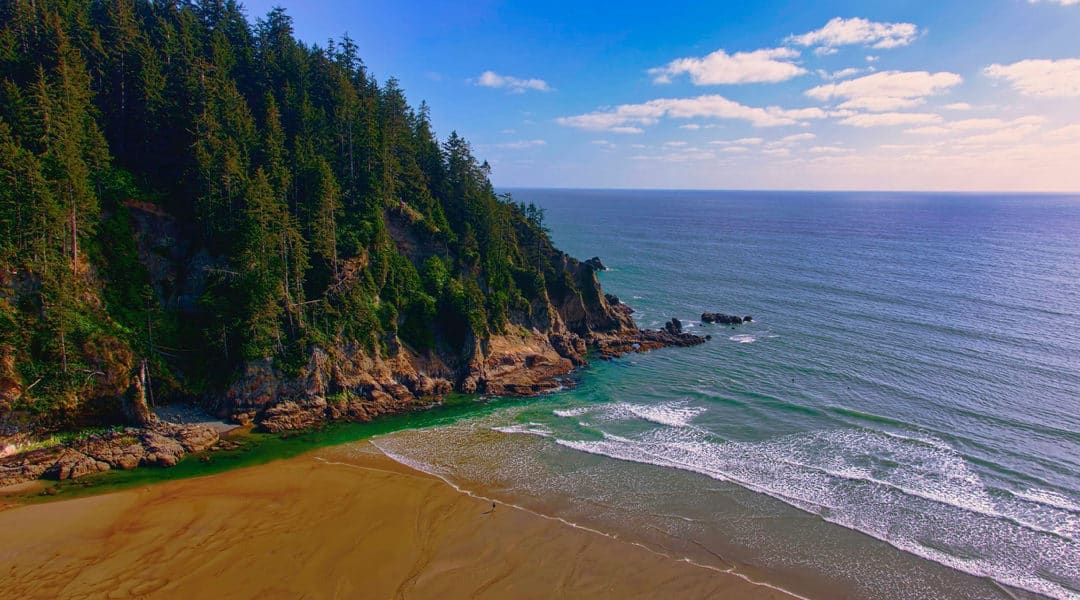 Drone photography has exploded in popularity in the last few years, and it's no wonder why. Drones can capture bird's-eye views of the environment and sweeping, dramatic shots of people with ease. It's an amazing way to get a whole new perspective on a subject. And if you're a savvy drone pilot looking for a way to earn money, becoming a drone photographer might just be the cash flow you're looking for. If you're scratching your head about how much you should charge for your services as a drone photographer, not to worry. Peerspace is here with a basic drone photography pricing guide for pilots of all skill levels.
Drone photography equipment: how to choose your drone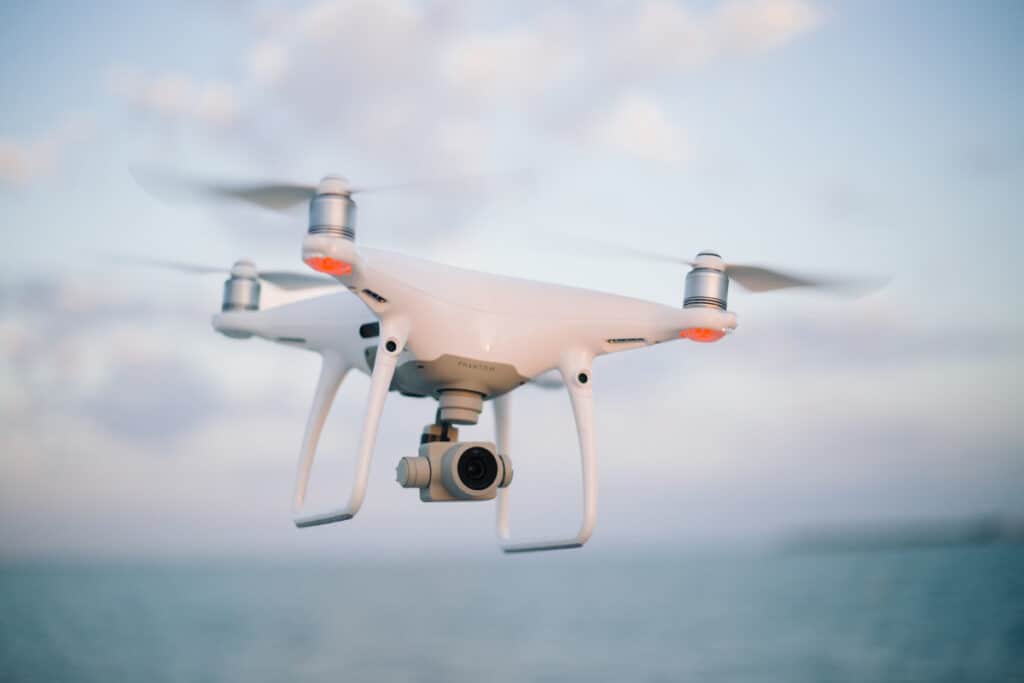 If you're looking to get into becoming a professional drone photographer, chances are you've already got a drone that you're comfortable with piloting. However, while all drones come with cameras, not every drone is built for taking high-quality photographs and videos. If your drone is on the cheaper side, then the quality of your photographs won't be as good as those shot from a drone that's built for photography.
The Parrot ANAFI Work Drone is an excellent model for beginner drone photographers. It comes with a powerful 4k HDR camera capable of 180° rotation and an impressive low-loss zoom function. It's also a fairly affordable investment for your business at about $1,000. 
As you grow your skills and grow your drone photography business, you can upgrade your drone to something more advanced, like the Autel Robotics EVO 2, priced at about $1800. This ultra-compact model is the world's first 8k consumer drone. Shooting extra high-quality videos can give you an edge over your competition, allowing you to raise your prices! 
Other expenses for a drone photography business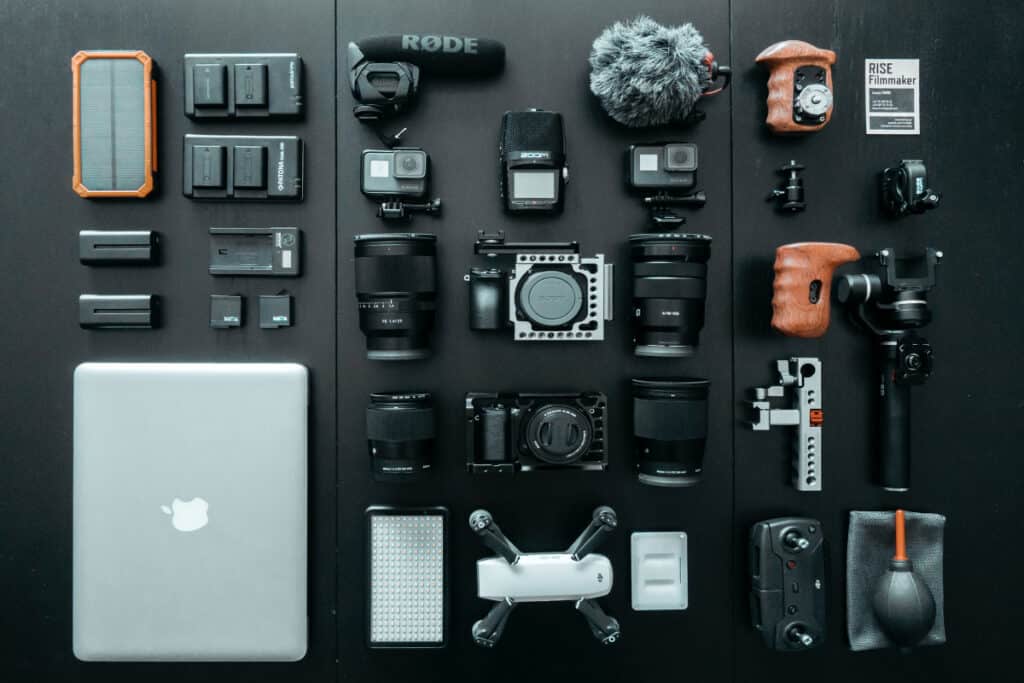 While your drone is arguably your most important piece of equipment as a drone photographer, it won't be your only business expense. If you want to charge a premium for edited photos and videos, you'll also need to invest in editing software.
Adobe Lightroom and Photoshop are industry-standard editing software for professional photographers. A basic photographers subscription on Adobe Creative Cloud will run you $10 per month. For video editing, your computer's standard editing software might be enough to get by while you're still a beginner. If you're looking to upgrade to a more professional option, Adobe Premiere Pro and Vegas Pro 18 are popular options. Both offer tons of premium features that will allow you to polish your raw drone footage into high-quality cinematic videos. 
If you haven't already, you'll also need to register your drone with the Federal Aviation Administration (FAA) and get an aerial drone photography license. The process is similar to obtaining a driver's license and costs a small fee. You can learn more about what you'll need to get your license on the FAA's website. 
Some cities have restrictions on drone flight for safety, as well. Unless you want to get hit with a hefty fine, always stay mindful of your local laws and only fly your drone where you know it's safe and legal to do so. On the chance that something goes wrong, liability insurance is a worthwhile investment for your drone photography business. All of your expenses will impact your final drone photography pricing, so track them all using software like Intuit Quickbooks. 
Set your business goals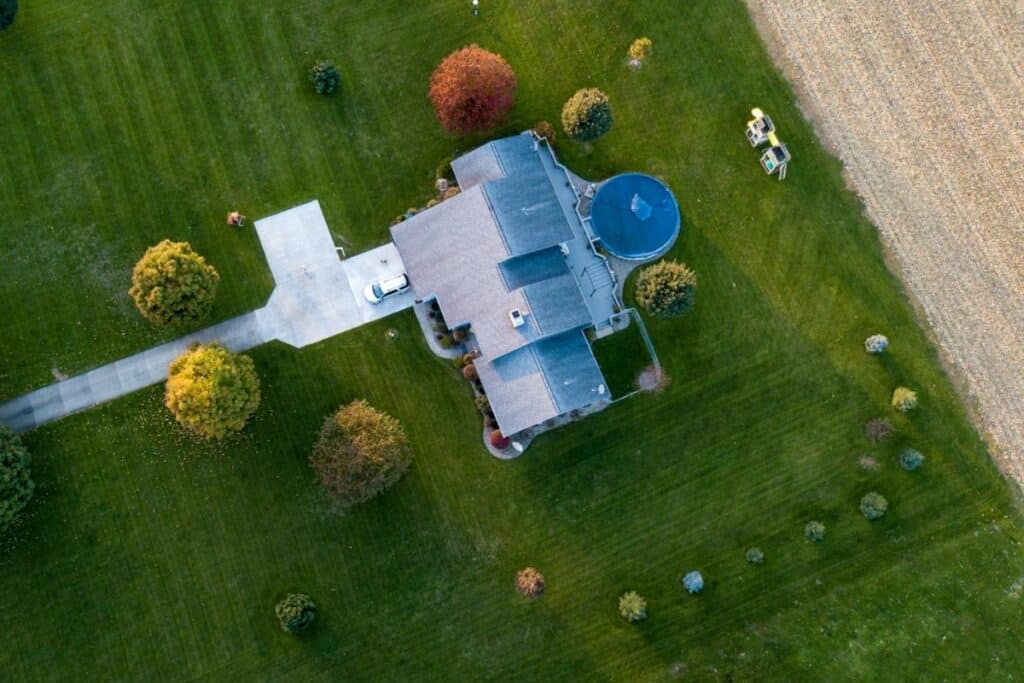 To set your drone photography rates, you'll need to formulate your business goals. What kind of projects do you want to take on? Will you shoot aerial overviews for real estate agents or builders? Do you want to film commercials for local companies or music videos for up-and-coming musicians? Or maybe you'd like to shoot fly-overs of weddings or other special events? 
Decide on your business goals as a drone photographer early on. This will allow you to tailor your website and marketing towards your ideal clients, and you'll be able to set clear rates for your services. You can offer different tiers of pricing packages, depending on the services you'll offer. The more time you spend shooting and editing the finished project, the higher your fee should be.
Finding the perfect place to shoot on Peerspace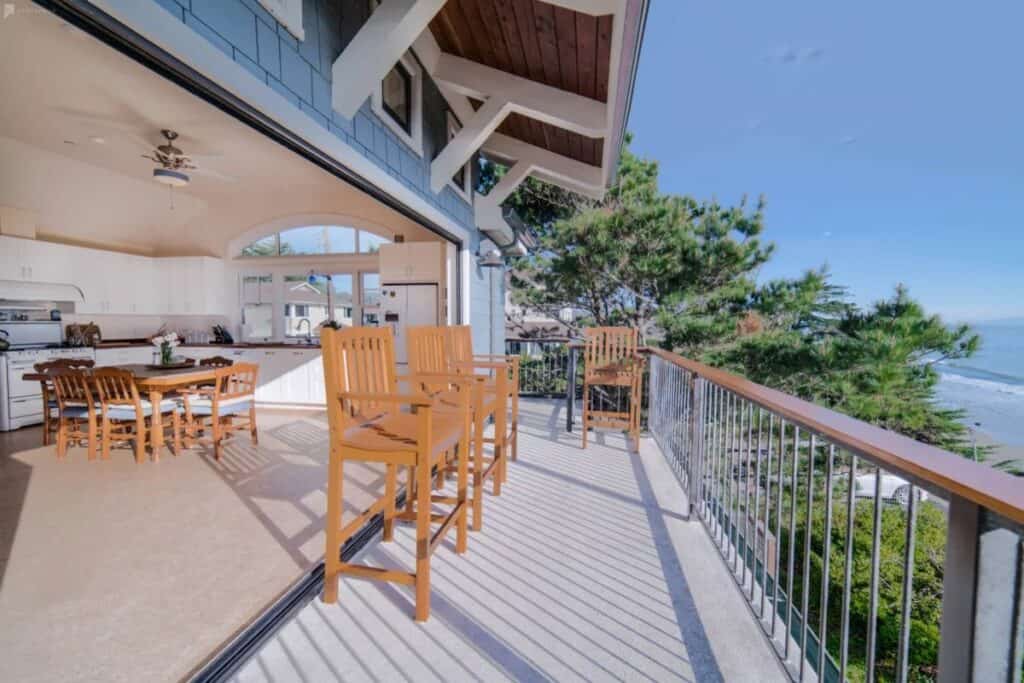 Chances are, your clients will have a location in mind for their shoot before contacting you. But if you're looking for amazing places to film drone photography, check out Peerspace to find local venues in your city. It's an excellent resource to find filming locations for your personal projects at affordable hourly rates! Just remember to check your local zoning laws and clear your drone with the host beforehand. 
Drone photography pricing packages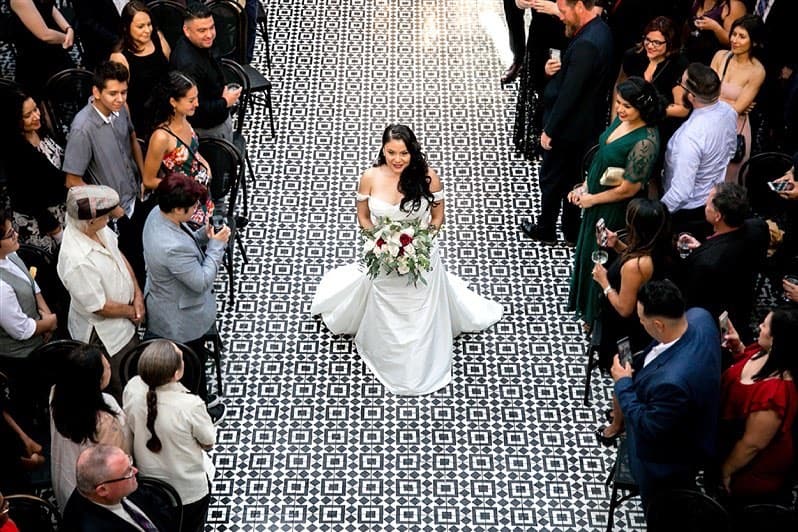 Drone photography pricing varies widely depending on your experience level, equipment, location, and the nature of the project. The average drone pilot earns around $70 to $250 per hour for their work, but that number is flexible depending on the kind of work you'll be doing. You can also choose to charge a flat fee for your services, such as $150 for a basic 60-90 minute aerial overview with no editing.
For real estate photography, most drone photographers charge anywhere from $50 to $400 per project. This fee typically includes a brief flyover of the property and a quick 30-second to one-minute video, where you can grab plenty of still images.
For weddings, many basic drone photographers often start at $500 for a simple overview flight with no editing. For longer videos with cinematic editing, many professional drone photographers charge upwards of $1,000-$5,000 for 4k edited videos. 
When deciding how to price your work, take a look at the competition in your area and see how your work compares. Are your skills comparable to theirs, or do you need a bit more practice piloting your drone or learning how to edit for impactful shots? Choose a competitive rate that reflects your current skill set and expertise without undercutting your value as a professional.
Remember that it takes time to earn top-level rates in any career field. But if you're willing to put in the effort, you can take your business to new heights!

Get together somewhere better
Book thousands of unique spaces directly from local hosts.
Explore Spaces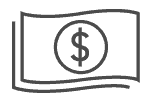 Share your space and start earning
Join thousands of hosts renting their space for meetings, events, and photo shoots.
List Your Space