The 9 Best Elopement Photographers in Minneapolis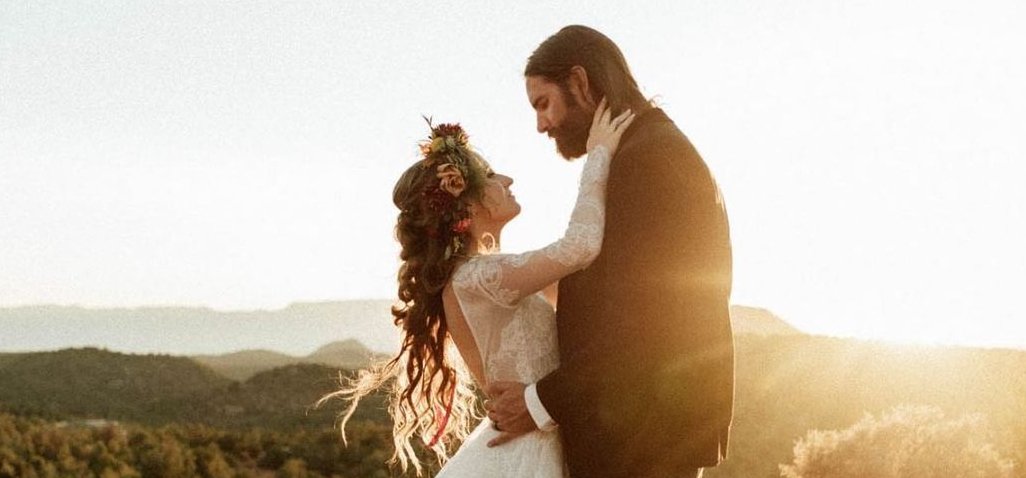 Searching for the best Minneapolis elopement photographers? We get it! As Minnesota's largest metro, there are few better places to find a talented wedding photographer than the Twin Cities! But what if you want someone with a sense of what makes your ceremony especially unique? If you're planning an adventurous elopement then you are going to need talent of a different sort.
Fortunately, we at Peerspace know just what it's like to be dazzled by so many possible choices. To make life easier, we've curated this list of the top 9 Minneapolis elopement photographers for you! Feel free to thank us later!
As a lover of travel and adventures, Hillary Joy is a natural fit for the title of top Minneapolis elopement photographer. Despite being a Minnesota native, she often joins her couples in the mountains and forests of the American West, including California and Arizona. Here, she masterfully captures the adventurous aspects that appeal to eloping couples.
Best of all, her client feedback is radiantly positive! Here is what one couple had to say about working with her: "Hillary was very professional, patient, flexible, and incredibly creative in taking photos that embraced the uniqueness of our wedding."
Ester Knowlen's images are a combination of her directions and your interpretation of them. How you hold one another, walk, laugh, and embrace are as unique as you are. These expressions are then highlighted and captured by Ester, showing the world exactly who you are!
We especially love how much diversity we see in feeling and pace in Ester's portfolio. Some couples are radiantly joyful and others are more subdued in their expression. But always she remains true to that energy and we never see forced poses or expressions in her photography!
Jennifer's journey into the world of photography started right alongside motherhood. And her work reflects this, focusing not only on what being a mother is, but also family life and its beginnings in weddings and eloping.
Her work has been featured not only by us but also JuneBug Weddings, Wandering Weddings, and Wedding Wire: Couples Choice. All of these publications love her combination of posed moments as well as candid captures that document how a wedding day unfolds naturally!
Calling all brides: you need to see our best bridal shower venues, too!
Life, love, and adventures are what come to mind when viewing the artwork of Kathryn Eurman! As a Minneapolis elopement photographer, much of her work takes place in the outdoors, among the green forests and hills of the region.
While Kathryn is a Minnesota native, she is always up for travel. This is perfect, considering how many dream elopements end up being destination-oriented affairs! Whether it's California, North Carolina, or somewhere closer to home, Kathryn is more than up to the photography challenge.
Hannah Ampe photographs a number of subjects, including newborns and families. But capturing and sharing stories of romantic newlyweds is her true passion, as reflected in her extensive portfolio.
And considering Hannah's love for travel and adventure-seeking, she is a natural talent for the world of elopement photography! She brings out the joy and fun-loving sides of her couples, encouraging them to run, explore, and celebrate one another in ways that are entirely non-traditional.
Outdoor elopements are some of our favorite ways to see couples celebrate their coming together. And whether that's a desert sojourn, a mountain hiking exploration, or something else, Narrowleaf Photography is there to capture the day's unfolding right alongside you! Cass and Michael are the two photographers in charge. And they use their complementary vision to capture your elopement from a variety of angles, ensuring you have an expansive collection of images to choose from.
What's more, Narrowleaf Photography never leaves you hanging. They provide guidance throughout the elopement planning process as well, ensuring your vision is brought to life fully, start to finish!
Seattle and Minneapolis are where Jess Hunter does her best work. But Alaska was where she discovered the wondrous world of photography! Her husband bought her a camera a month before their daughter was born. And in doing so, Jess realized what a gift it was to preserve moments that were otherwise fleeting in the life of her family.
She now offers this gift to couples beginning families of their own as well as established families celebrating milestones! Jess prefers more subdued tones and even monochrome, giving her work a much moodier feel than many other elopement photographers. It's just one of the many ways she stands apart in her approach to the genre.
Want more? Then check out the top 13 wedding photographers in Minneapolis next!
Clare of Madeira Creative is a Minneapolis elopement photographer that makes it her mission to capture what's unique about you. Since no two weddings are ever the same, you should expect the images she captures to be similarly one-of-a-kind. This is immediately apparent when viewing her work!
We also love Clare's approach to the art of photography because she understands its power to transmit emotion directly to viewers! In her words: "Photographs are the most valuable things that I own. With them I can show my friends & family how intensely we are capable of loving, through the good and the hard parts of life."
Deep shadow and rich contrast are hallmarks of Josh Olson's approach to wedding and elopement photography. He also tastefully uses vignettes, subdued lighting, and other subtle lighting techniques in ways that are distinctive and intentional, rather than thoughtlessly added to every image. And the end result is a signature style that is distinctly his own.
Paired with Josh's sense for narrative and timing, his images masterfully convey the uniqueness of a couple and their wedding for viewers to savor!

Get together somewhere better
Book thousands of unique spaces directly from local hosts.
Explore Spaces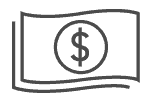 Share your space and start earning
Join thousands of hosts renting their space for meetings, events, and photo shoots.
List Your Space