The 9 Best Engagement Photographers in San Francisco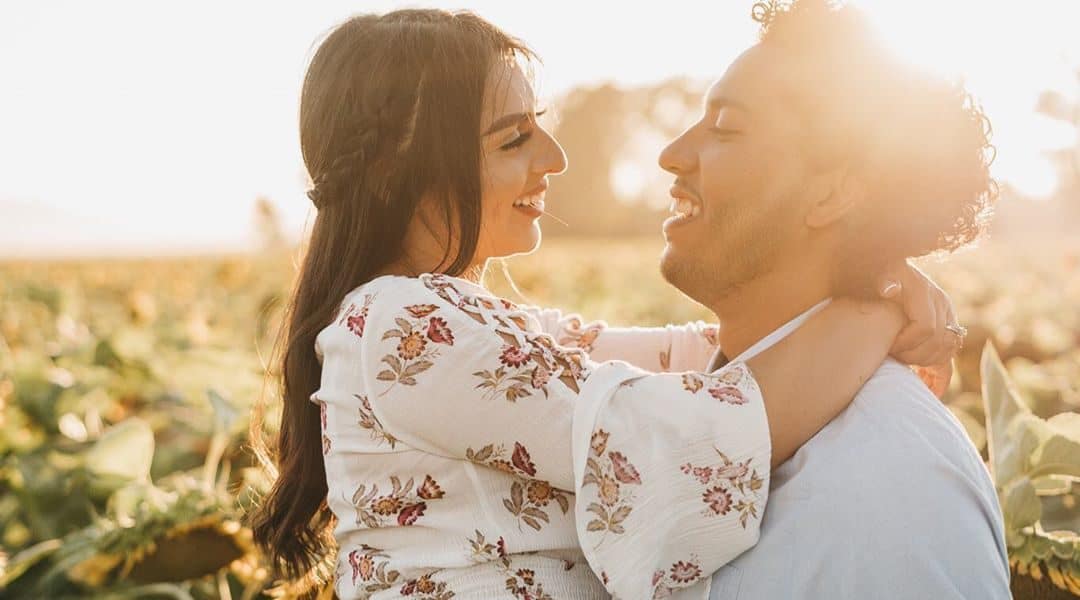 On the lookout for San Francisco engagement photographers to shoot your special, once-in-a-lifetime moments? San Francisco is home to the Golden Gate Bridge, "The Painted Ladies," the Palace of Fine Arts, Presidio Park's Lover's Lane, Land's End, and other breathtakingly beautiful city and natural sites. The city itself — and the surrounding Bay Area — is a hotbed for attracting highly creative, highly talented, and highly sought-after engagement photographers. But you don't have to search alone!
We here at Peerspace have compiled a list of our favorite San Francisco engagement photographers, featuring both long-standing vets and relative newcomers. Take a moment or two to check out some of these folks. We know you're going to be supremely impressed with their work.
Right after the start of our search to find the best San Francisco engagement photographers, we made an incredible discovery! Her name is Karen Sierra, and when we stumbled upon her Instagram portfolio, we were taken back. How is this woman not the queen of the engagement photography game already?!
We love the earthy, natural feel of her color palette and the ease her clients clearly feel with her behind the lens. Karen's engagement photoshoot locations look straight out of fairytale worlds perfectly fit for the fairytale kind of love she so beautifully documents. We look forward to seeing much more of her work in the future. Truly, she's a hidden gem!
Josh Isaacs specializes in candid shots, capturing the memories as they organically unfold rather than staging replicated moments. And believe us, that is something we especially appreciate. With the brightness turned up high and his subjects' genuine personalities shining through, his candid photos invoke a sense of permanence and optimism.
Though Josh's portfolio boasts a diverse, sprawling skill set, we must admit that the couples' photography stands out to us above the rest. He described the featured photo as something "[s]traight out of a Nicholas Sparks movie". However, we'd take that one step further: just about all of his work could be pulled straight from Nicholas Sparks movies. It's whimsical, romantic, timeless. Explore Josh's website to learn more about him, his work, and his many, many accolades.
Lisa and Audrey are a Bay Area mother-daughter duo with a shared passion for capturing true love's sweetest moments. They offer services to suit your needs at every point of the process, from the jittery sweetness of the proposal to the honeymoon's sun and sand! They use gentle pastel tones, intimate perspectives, and a light editorial touch to make you feel as warm and fuzzy about their pictures as the people in the pictures do about each other!
Whether their clients prefer a more low-key personality shot like the one featured above, or if a more dramatic glamour-shot style is their vibe, Lisa and Audrey never fail to deliver the perfect finished product. They also offer custom packages, meaning they can tailor their services to your specific engagement photo needs!
Another budding talent in the world of San Francisco engagement photographers is a gal by the name of Emily Jenks, who left her career as a lawyer to take wedding, portrait, and engagement photos. She's another newcomer to the scene, but we expect that will be changing soon. Her work is too beautiful for it not to! Emily's Instagram portfolio offers a good overview of her approach, where we see happy couples brimming with enthusiasm for the life ahead of them. She captures them strutting through City Hall, frolicking on the beaches, and embracing near other unique San Francisco locations.
Whether her subjects are graceful dancers, exuberant college grads, or the glowing betrothed, her dynamic, textured, and fun style shines through, resulting in a beautiful image every single time. Side note: Emily's husband Tony is an officiant! That means you can book this sweet and talented family to preside over your pending wedding photos and ceremony!
Much of what Annie and David know of love and photography, they've learned together. Based in the greater San Francisco area, this husband-wife partnership devotes so much time and energy to providing their clients with pristine, crisp, perfectly balanced images that capture the sweetest moments of their biggest life events. They put a special emphasis on their in-house editing approach, which they meticulously apply to every photo, every client, every time.
We especially appreciate the intimate, straightforward nature of their surprise proposal shoots, where the emotion and excitement of the event pour from the image itself. This dynamic duo also wishes they had someone to photograph their engagement! So they know how crucial it is to capture those special moments instead of regretting it later.
Vishnu Kay describes himself as "a techie by profession, photographer by hobby and energetic by nature," and we totally see what he means by that. He's also clever and creative — even the name of his business itself oozes individuality! Yin & Yang Studios is another nod to Vishnu's technical proclivities. You and your SO bring the love, Vishnu brings the photography talent, and thus, a harmonious shoot is ensured.
Yin & Yang Studios specializes in South Asian wedding and engagement shoots. His work has a vibrant, youthful feel to it, with bright colors and interesting angles, and charismatic subjects. We also think that Vishnu bridges the gap between technology and humanity, "immortali[zing]" his clients and their feeling toward each other. His editorial style is killer, too. In fact, just look at the subtle hues of blue and orange gently emphasized in this featured photo!
Melissa and Chris, the married duo behind the lens at Melissa Atle Photography, are determined to make sure your shoot is fun. In fact, they're ready to bring whatever kind of pep talks, libations, and/or dance moves you may need to get in the mood! We absolutely love the photo we've featured here since it highlights Melissa's love for adventurous outdoor engagement shoots! This means minimal planning and lots of laughs and spontaneity.
Melissa and Chris's aesthetic is woodsy and warm, a low-saturation dream of nature and simplicity and joy. Book them when you want sharp, loving photos that look as fun as they were to shoot.
Splitting her time between San Francisco and Austin, TX, Paige Vaughn has made a colorful splash in the world of both Austin and San Francisco engagement photographers. Her genuine enthusiasm and love for her trade, her clients, and her professional journey are obvious. She specifically markets herself as the go-to photographer for "FUN, laid-back couples in love," and one quick scroll through her Instagram portfolio will show you exactly what she means!
Joy radiates from the images she captures; both the intimacy and the magnitude of love are showcased effortlessly. Her bright, crisp approach to lighting enhances the romanticism and sweetness that inherently exist between the clients themselves.
Let's get the obvious question out of the way: yes, she's named after the 1977 Woody Allen film. The next thing you need to know: Annie describes her mission as "honest, documentary photography that focuses on story and moments for passionate, down-to-earth people in love". Her work is faithful to that description, never trying too hard to come across as dramatic or too romantic. Instead, she allows the true love of the couples she works with to shine through and do all the talking.
Plus, Annie's photos are stylishly and expertly edited, and her black-and-white images are particularly strong. Have her meet you and your partner in a place you genuinely love and just let her do her thing — you'll love the results.
Zoe Larkin and her team of associate photographers take stunningly fresh and dreamy photos of lucky San Francisco couples. Look through their Instagram, and you will see tons of couples enjoying the beauty of San Francisco as they pose before their lens. Their portfolio actually boasts an inviting mix of candid and posed imagery. This means you'll get a bit of both when you hire them for your engagement shoot! Check them out and just tell us you don't fall in love on first viewing!
Peerspace + San Francisco engagement photographers = magic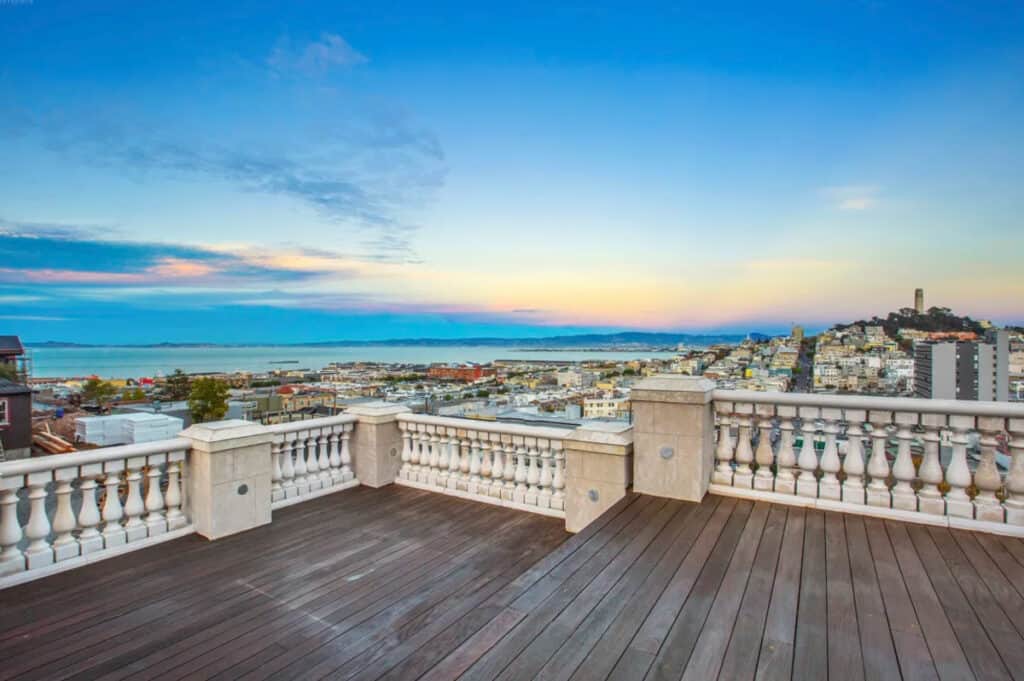 That wraps up today's list of best San Francisco engagement photographers. Their unique, wide-ranging styles and skill sets, paired with their individual, genuine affection for and devotion to the work they do, inspire us. We here at Peerspace are so excited and proud to give them a little love today.
We sincerely hope that if you are in the San Francisco area and are ever in need of an expert photographer with reverence, empathy, and passion for capturing some of life's most impactful and touching moments, you'll give one of these fabulous talents here a shout. We're sure you won't be disappointed! Don't forget to check out our favorite San Francisco wedding photographers and San Francisco elopement photographers while you're at it.



Get together somewhere better
Book thousands of unique spaces directly from local hosts.
Explore Spaces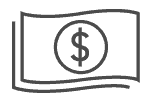 Share your space and start earning
Join thousands of hosts renting their space for meetings, events, and photo shoots.
List Your Space