The 11 Best Engagement Photographers in Toronto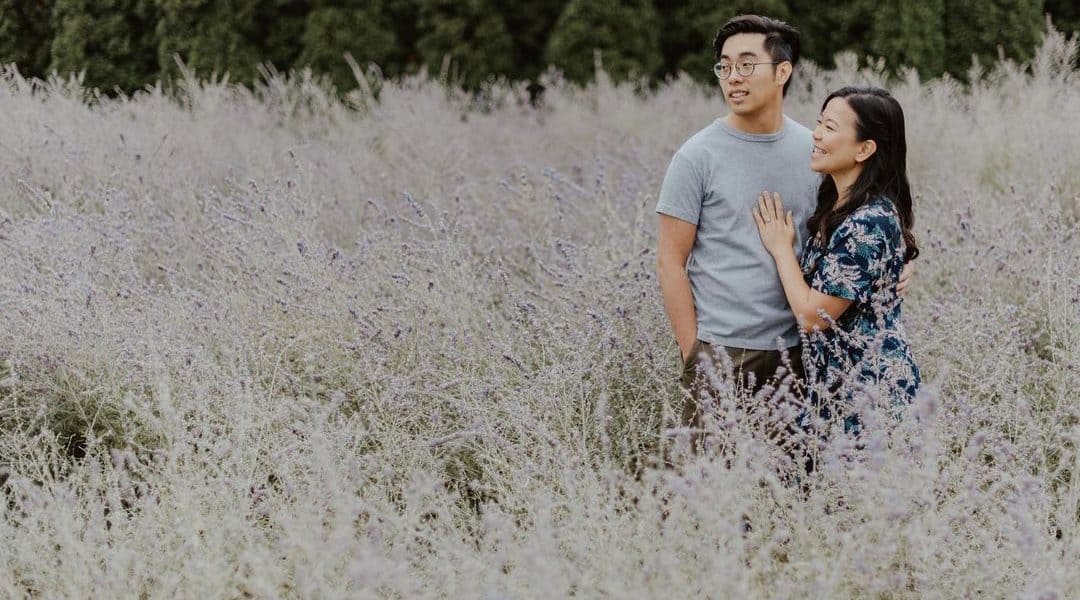 At a wedding, the champagne is flowing, cheeks are flushed, romance is in the air… every bride dreams of her big day. The buildup to the wedding day is just as important as the event itself, which is why couples spend top dollar hiring the finest photographer to capture that special moment of love, tenderness, and promise that is the engagement. If you're about to pop the question and need a creative to commemorate the moment, then you've come to the right place. To make your search a little easier, we've scouted out top-tier Toronto engagement photographers working today.


Jessilynn Wong captures the very essence of that warm fuzzy wedding feeling in the inviting, warm colorscapes of her photographs, soft and intimate, reminiscent of a mystical fairy tale. She describes her style as "candid, warm, romantic, and fun," and she hits the mark every time. Her artistic eye stands out in creative framing which sets her work apart from the rest, framing each photograph against a beautiful backdrop of woodland forests, manicured gardens, and romantic beachfronts with the Toronto skyline in the distance.


The talented Toronto engagement photographers at Tara Weddings cater to clients from diverse backgrounds, including Chinese, Korean, Indian, Sikh, and Greek. One of the things we love about their style are the elegant close-ups, which capture the personality of the subject without any sort of awkwardness or staging. It's clear that their chic yet comfortable style keeps everyone smiling from ear to ear. Soft, muted tones and effortless grace keeps us coming back from more.


Melissa Sung's expert incorporation of natural light into her photographs make them feel like a painting, an effect which captures the imagination, and makes each picture beg to be hung in a handsome wooden frame. Sung also shoots weddings, so her beautiful photographs follow the bride through engagement and into the next chapter of her life. As Sung explains on her website, her work "captures the simple moments that are often overlooked—the way he pulls her closer when the embrace, or how she crinkles her nose every time he makes her laugh." Her work boldly captures the inner song of the heart.
Combining storytelling with engagement photography, Jess Craven crafts extraordinary photographs all around Canada, with breathtaking vistas of mountains against aqua-blue lakes, or a single shaft of light creeping through towering pines like a romantic fairy tale of forbidden love. Couples looking for something out of the ordinary will find Craven's photos tantalizing in their matchless allure, a truly unique documentation the couple's love story.


Unposed, documentary, modern, lifestyle—these are all the words Frances Morency uses to describe her photography, which is graceful and inspiring on top of all these. "You need a photographer you can trust," Morency explains on her website, and it's true. These are intimate moments, and it's clear through the tender smiles and open body language of her clients that trust is the easily forged on her shoots. We especially like the brushed pink overtones of Morency's photographs, adding a flush of romance and passion to this special day.


Agnes Wywrot has a natural eye for colors and composition, with a nuanced elegance that makes her one of the top Toronto engagement photographers currently on the scene. Each couple is clearly unique and special in Wywrot's photos, overflowing with personality and charm. We love the candid moments that she captures, the tender unaware moments that pass between two lovers. Wywrot travels around the world photographing weddings and engagements, and in her free time she enjoys practicing latte art and collecting coffee mugs.


The rich tones of Sarah Martin's work immediately set her apart from the crowd, with a deep, soulful intensity that feels cinematic and poetic. "I love the real and raw moments between two humans," says Martin on her website, "the nitty gritty reality that is love." Field of wildflowers and evergreen forests are common backdrops to Martin's photographs, showcasing the beauty of nature in complement of the beauty of love.
The photographs by Aunushan Ambigaipagan of Digital Plus are alive with color and emotion, brilliantly stylish and ultra-hip, as full of feeling as the couples being photographed. Every type of photography is explored, from lush landscapes to personal closeups, and even some artistic double-exposure with the reaching branches of trees like an alive, growing love. We especially appreciates the little stories Ambigaipagan tells regarding each photo, like running up to the second floor of a nearby shopping center to get exquisite aerial photographs of the giggling couple down below.


We love the powerful sprinkling of black and white in Chelsea Abrams's photography. Though in her mid-20s, she shows an impressive, mature style that feels more like someone who has experienced a lifetime of love, hope, and honest reflection. Alongside the formal, Abrams also captures a delightful sense of humor in her pictures, bringing the personality of each couple to the forefront. Full of smiling faces and affectionate moments, it's easy to get lost scrolling through Abrams's photos for a long time, just enjoying the overflow of love and happiness in each frame.


While there are plenty of serious, passionate photos in the repertoire of Everlasting Moments, we are especially drawn the playful, silly moments that they capture in between, which the bride and groom will cherish in the golden years to come. Along with the usual warm tones which are the hallmark of engagement photos, we are drawn the amazing use of blue here, which manages to turn the color's characteristic coolness into a whimsical, playful fairy tale atmosphere.


Kristin Sinclair is more than a photographer, she truly paints with light. The stunning natural atmospheres that Sinclair incorporates into her work turns every photo session into a magical experience. Her work includes engagements, family shoots, newborn portraits, and maternity, with breathtaking backgrounds full of lavender fields, wildflowers, romantic pinewoods, and sandy beaches. Stormy weather is not an issue for Sinclair, as some of her most powerful photographs feature the undulating blue and grey of rumbling nature. Any couple who books a session with Sinclair is sure to come away with a masterpiece.


You'll look back on these for years to come.
When we hire a photographer to document our engagement, we are inviting a stranger into one of the most intimate moments of our lives, and it's important to find someone whom can we can trust. In these tender occasions, the professionals conjure the feeling of authenticity, which turns a simple photograph into a treasured memory. As we consider who best fits our personal style as a couple, we can be certain that these top Toronto engagement photographers will bring nothing but delight to our lives.



Get together somewhere better
Book thousands of unique spaces directly from local hosts.
Explore Spaces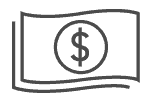 Share your space and start earning
Join thousands of hosts renting their space for meetings, events, and photo shoots.
List Your Space