The 9 Best Engagement Photographers in Washington, DC
There's a lot that goes on in Washington, DC. For example, there are so many love stories being lived out in the District of Columbia, with their positive energetic impact raising the lovin' vibes of the city. DC is home to a swath of hugely talented photographers who devote themselves to capturing that phenomenon on camera. We've compiled a list of our favorite Washington, DC, engagement photographers here for you today. Hopefully, you're as moved by their work as we are!


Bakerture is a labor of love collectively owned and operated by eight professionals in the realms of photography, videography, digital marketing, and event coordination. In business since 2013 and having been featured by about 20 major publications, Bakerture operates like a well-oiled machine — except instead of a machine, it's a group of wildly artistic, talented, insightful creatives devoted to capturing one of the biggest days in their clients' lives.
Because there are so many individuals contributing to the overall style of the company, the flavor of each individual photo, session, or couple can vary, but they manage to do everything with a sense of cohesion based upon authenticity, hope for the future, and preservation of fleeting moments of perfect happiness.


Danielle Real is an established name among the best Washington, DC, engagement photographers. She's been working professionally since 2010 and boasts the impressive number of 200+ weddings and engagements! Danielle's use of natural lighting, instinct for space and balance, and eye for the perfect occasion for specific editing techniques have more than impressed us. Just look at the featured photo and try to tell us it doesn't look straight out of a fairytale!
Renata Crespo, AKA Ren, describes her approach as "photojournalistic and natural," with an emphasis on "capturing raw and candid moments." Not only does she shoot stunning engagement photos, but she's also a birth photographer who is dedicated to capturing the pure honest miracle that is bringing a child into the world. Ren can be there to document the creation, growth, and progression of your family from its very beginnings, placing total emphasis on capturing the raw, deep emotions that these life-changing events can stir up in her clients.


If we had to choose one word to describe Michelle Harris's aesthetic, we'd have to go with "glamorous." Michelle's work is grand, poised, and fierce, with high contrasts and blush tones. She has a special talent for finding interesting uses of space and perspectives — her clients look like literal royalty in every single photo she takes. If we could choose a second word, it would be "regal." She seeks to create "genuinely artistic photography" rather than posed, reductive, plain pictures, and her clients especially appreciate that about her; that's one of the reasons the Client for Life service she offers is such a big hit!


We're not joking when we say that Kir Tuben's website is a work of art in and of itself — if that's any indication of how much energy, time, and care she'll put into capturing some of your most precious moments. Her efforts have been recognized by more than a few names, Martha Stewart Weddings, Bride, and The Knot, among others. What we love about her style is that it's so sweet and delicate, we can almost smell the bouquet flowers and champagne. The red dress in this featured photo just pops! while hinting at the slightest, babiest-baby-pink tint overlaying the entire image.


Ashley Kanton would prefer to be thought of as "the bridesmaid with a camera," if you please. She describes the "Ashley Kanton experience" in depth on her website, and we admit we're impressed! Can someone sign us up? Ashley's work is slightly different for each job she does, because she caters uniquely to each individual couple's experience, and her style gently adjusts with each separate couple. We love the featured photo here — the warmth and slight saturation, the balance of color, the symmetry of the image — everything about it is perfect and attuned specifically to the spirit of the specific people being photographed.
Though we don't know too much about Mint and Basil Photography just yet, as there's not a ton of information floating around about the genius(es) behind this new business, we're predicting this will change — and swiftly. Their photos are absolutely gorgeous! They are vivid, joyful, and exuberant but cozy, too, a perfect midpoint between ecstatic and tranquil. We are definitely going to be keeping our eye on this rather mysterious studio!


There's something about the history of the capitol that makes you feel timeless when you're there. You could close your eyes, open them again, and imagine yourself there in the 1800s, the 1920s, the 1960s, the 2010s. Engagement sessions taking place in the District of Columbia tend to have that same fluid, ageless mood about them. The composition of the featured photo serves to highlight its seemingly opposite characteristics: classic but modern, tender but playful, past and future at once. We also adore Geneva's very light touch with editing techniques and the vintage quality of the frames.


They say a picture's worth a thousand words. Mantas Kubilinskas's life story has been shaped and changed by the pictures he takes and the places they take him. Mantas's styles vary in their use of contrast, shadow, symmetry, and lines, each variation as masterful and evocative as the other. This featured photo even has a fuzzy, moving softness to it; you can literally see these two running towards the next chapter of their lives together, as well as feel the motion of it. We couldn't think of a better way to wrap up this look at some of our favorite Washington, DC, engagement photographers.


If you're in the DC area and doing your part to bring some more love and goodness to the geographic political center of the country, please keep doing what you're doing. And while you're at it, consider hiring one of these immensely talented Washington, DC, engagement photographers to document the occasion.



Get together somewhere better
Book thousands of unique spaces directly from local hosts.
Explore Spaces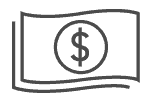 Share your space and start earning
Join thousands of hosts renting their space for meetings, events, and photo shoots.
List Your Space