The 11 Best Fine Art Photographers in Brisbane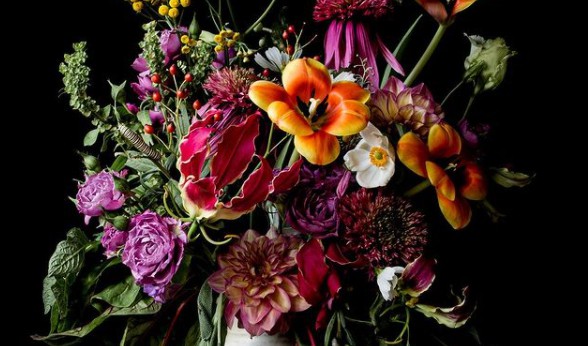 Fine art photography is one of our favorite genres to present because it covers such a diverse spread of work. From maternity images to landscape photographers, fine artwork carries intentionality and polish that asks you to contemplate it, typically from the medium of a print rather than a screen. If you're looking for something to grace your living room walls, then why not have a look at the work of the 11 best Brisbane fine art photographers?
Christina Lowry is a lifestyle and Brisbane fine art photographer who is one of the few who studied the genre in school. Therefore, you can see the influences her studies of still life and fine art photography have on her images. Her eye for detailed, storytelling compositions makes her an excellent choice for personal branding sessions and product photography. Christina's style uses a moody, shadow embracing ambiance that brings out fine details and rich colors while preserving highlights in a way that suggests strong natural lighting from a nearby studio window.
As both a photographer and mixed media artist, Phoebe Hofsteede's work blurs the traditional lines between photography, painting, and other art styles. Phoebe typically focuses on portrait and fine art photography, enhancing them further with mixed media elements. We enjoy her commitment to achieving her final vision using whichever mediums are necessary, for print or digital. This adds a sense of craftsmanship, intentionality, and strong originality since no one works in quite the same way that Phoebe does! Her subjects resonate with a broad audience, including mental health, nature, and personal reflections on life.
Rebekah McCowen is a Brisbane fine art photographer whose work invites us to step out into the outdoors and investigate nature from both close and distant perspectives. From detailed macro images of foliage to light-filled seaside views, she brings the healing power of nature to your living room wall, where it can speak to your soul any time. In terms of color, Rebekah's fine art photography has a soft, pastel quality that's a natural fit for the beaches and meadows she often works with. And her monochrome compositions are very well chosen, highlighting details, contrast, and tonal transitions.
Patricia Olazo is a Brisbane fine art photographer with an eye for somber, moody compositions, best represented by her Atmospherics Collection. What's more, she manages to achieve this look using a variety of landscapes. She's also a fan of abstract presentations of details, light, and pure color that leave you smiling in appreciation of her vision. And if you're interested in more than her fine art photography, Patricia also shoots elopements and other intimate weddings for Brisbane residents.
Fine art photography covers several genre. And one of our favorites to see is the work of fine art newborn photographers. Marii Campbell is one of the best in Brisbane, as her portfolio attests. Her attention to detail and collaboration with her clients results in perfect presentations of newborns in all their innocence. Marii then frames each basket or swaddling cloth with flowers, stuffed animals, and other appropriate props for images that you'll treasure for the rest of your life. We think this is a photoshoot everyone should do with their newborns because your kids will never again be this small.
The work of Leisa Hale covers several genres, from lifestyle and product images to maternity and newborn portrait shoots. But it's her landscapes and travel-oriented fine art images that really caught our attention. Leisa's images are an invitation to join her on trips to Croatia, France, Namibia, and other far-flung regions where human and natural landscapes create stunning vistas that excite our imaginations. Her style is a subdued, natural one. It allows us to enjoy envisioning the landscape as it is rather than musing over hyper-saturated colors and HDR presentations.
7. Hello Fox Photography
What we love about Hello Fox Photography is the hybrid approach they take to their fine art family photography. They incorporate both posed portraits and more spontaneous documentary photos of each family. And they then take each image and add precisely the right amount of rich contrast, warmth, and shadow to amplify the emotions on display. Hello Fox creates fine art family photos that simply demand printing and viewing on a wall rather than languishing in a digital archive.
Jodi Maree is the mastermind behind No Greater Joy Photography, a Brisbane fine art studio focused on maternity, family, and newborn images. Jodi's work is achieved both in-studio and in the outdoors, as each collaborative vision necessitates. We're a fan of the diversity of styles she uses, including high and low-key portraiture, to achieve her artistic vision. And when working with children she easily manages to capture that vibrant spark that all kinds display, reminding us of the joys of youth.
Destin Sparks is a fine art landscape photographer based in Brisbane who has seen tremendous success since beginning his photography journey in 2009. Despite being entirely self-taught, Destin has won over 70 awards and recognitions for his work, focusing mostly on panoramic landscapes captured on traditional slide film. This approach is ideal for large prints that grace the walls of home art collections and businesses with an eye for quality. The dynamic range of his images lends itself to fine tonal gradations that invite slow contemplation of the rich yet realistic colors on display.
10. Graham Sparey
Graham Sparey's fine art photography focuses mostly on landscapes and portraiture, with an eye for vintage tonalities. Colors are subdued so that form, contrast, and light carry more weight within the frame. Graham also favors a soft-focus look that takes the harshness out of the often clinically sharp rendering of modern lenses. It charmingly reminds us of the timeless photography techniques of decades past.
Landscapes, adventures, and the great outdoors are the playground canvas of Alexander Lull. And his photography allows us to appreciate nature's artwork from the comfort of our own living rooms. His work has an epic feel, with vibrant colors and dramatic lighting that lets us savor the unique conditions and emotions stirred within him at the time. Alexander's work has a quiet, lonely feel that eschews human elements in most of his scenes except for the occasional path or bridge. His work is the solitude of the woods and the wind whispering through mountain glades.

Get together somewhere better
Book thousands of unique spaces directly from local hosts.
Explore Spaces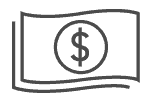 Share your space and start earning
Join thousands of hosts renting their space for meetings, events, and photo shoots.
List Your Space