The 11 Best Fine Art Photographers in Melbourne
Melbourne is the base of some of the most incredibly talented fine art photographers down under. No need to take our word for it—just take a look through the impressive work of the following Melbourne fine art photographers, and see for yourself!


Portrait and fine art photographer Masa Hoss creates beautiful, thought-provoking visual art. These are highly conceptual works, usually exploring a theme (e.g. "flow") or heavy on symbolism (e.g., "the black swan"). Hoss's efforts are as varied as her imagination, from highly creative portraits, to studies in shapes and textures, and more. Her symbolic minimalist images, in particular, are incredibly striking, and available as fine art prints.


Like many other Melbourne fine art photographers, Ulrike Perkins experiments with techniques and styles. The bulk of her art, however, revolves around simplifying nature, from landscapes to close-ups, "to show just enough, to travel deeper and thus to express its essence, uniqueness and beauty." But she'll play with her tools to push the creative envelope. In her recent "Woodlands" series, for instance, Perkins uses movement and camera shake to turn ordinary forest scenes into mesmerizing abstract images.


Understandably, "nude art" photographer Dave Lucas takes most of his pictures indoors, and largely in his studio (but he does venture outdoors on occasion). Lucas also takes boudoir and glamour photos professionally, mixing them all together in his portfolios, making it an adventure to sift through his work and pick out the art pieces.
Especially since besides portraiture, he doesn't have a set style—there are color and black-and-white shots; harsh and edgy lighting; soft focus and airy; dark and moody; bright and colorful, etc. Add the fact he uses the same superb skills throughout. We've been pretty good at picking out the fine art images, but that doesn't matter, really. With his talent, it's all art.
Art isn't usually associated with sports photography, but Nicole Eyre didn't get the memo. We're guessing she figured, why not? Eyre creates highly creative sports themed portraits, striking images of her subjects and the sports they play and love. These don't have the usual lifeless backdrops and uninspired sports props.
Think high energy, dramatic contrasts, Madison Avenue advertising level visual effects, and you're on the mark. Her athletes are mostly youngsters, an extension of her work as a pro child and family photographer, but there's really no reason why only kids can get the Eyre sports hero treatment.


"When I'm not out on site shooting architecture and interiors, I make art," says Elizabeth Schiavello. Although her creatively composed and excellent photographs of architecture and interiors arguably are works of art, that just won't do justice to the images she sets out to create as such. Assuming you can spot them amid her commercial work in her portfolios.
Tip: Beautifully shot people in street scenes, flowers, landscapes… that's her art, and she does them in thematic groups. Fortunately, it's much easier to isolate, view, and appreciate her artwork through her regular gallery exhibits.


As a professional photographer who does a lot of portrait-related work, Anders McDonald fortunately gets to play around a bit and satiate his creative needs. He shares much of it in the "Flights of Fancy" section of his website. It's mostly studio work, and you'll notice there's a person in each one, regardless of how he likes to creatively experiment with the image. McDonald loves to play with light, but interestingly, usually with only a single light source, often producing dramatic shadows and intriguing results. Let's hope he gets a chance to play a lot more.


Photographing flora isolated and up close is one of fine art photographer Jacalyn Mann's things. Using plain and solid backgrounds, Mann's very simple and balanced yet striking compositions are what make her work stand out from others who do similar work. She experiments with focus (e.g., very sharp, fuzzy) and it's interesting to observe her results. She also likes to explore texture close up. It's really curious to see how she turns something ordinary, like decaying metal and wood, into compelling images.
Matt Irwin's captivating cityscapes and street scenes are what brought us to his website. He likes taking darker scenes and night shots using available light, and tends to produce grittier, starker images with that Gotham feel, regardless of the time of day, often showing contrasting visual elements of the modern, 21st century metropolis. From there, we stumbled across his absolutely gorgeous landscapes. Talk about a really jarring mood and feel shift! It's almost unbelievable these were all created by the same person.


It's one thing to win the grand prize in a photo contest and have your work appear in a magazine. If that contest happens to be National Geographic's, that's a whole different level. Well, landscape and travel photographer James Smart not only managed that, he did it only a few years after first picking up photography in 2012.
Full of gorgeous, serene landscape imagery from his travels, Smart's landscape work is breathtaking. But what really gets him recognition from NatGeo and many others is his seasonal habit of literally chasing tornadoes in the US to capture jaw-dropping images of "mother nature at her most dangerous." Now that's a different level of breathtaking!


It's difficult not to get drawn into the artistic photographs of architecture and street scenes that Steve Scalone produces—they are strangely intimate despite the larger environmental scope you know exists beyond what is pictured. Scalone likes to zoom in on the details, often creating minimalist compositions that, in effect, tell a story.
That he manages to do this with bright, often colorful, and yet clearly simple images is something other Melbourne fine art photographers—any photographer or artist for that matter—should take note of: a heck of a whole lot can be communicated, and beautifully, through nothing but simple.


As if his "traditional" landscape photographs aren't spectacular enough, check out some of Mark Gray's work that likely other Melbourne fine art photographers cannot duplicate: aerial landscapes. As its label implies, he shoots these from an airplane, giving us all a mind-blowing view of the land in a way we've likely never seen before, and just as likely will never see again.
These amazingly detailed and often surprisingly hyper-colorful images will no doubt be called abstracts by the uninformed, but no, ladies and gentlemen, these are honest-to-goodness real, from up there. Absolutely brilliant work!


There must be something in the water in Melbourne
This all begs the question, why is all this incredible photographic talent in Melbourne? If you're looking for a better answer than, "Maybe it's the water," that's something we can't help you with. The fact is, they're there, and even better, we know they are, and their wonderful work is available to us all!



Get together somewhere better
Book thousands of unique spaces directly from local hosts.
Explore Spaces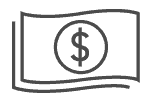 Share your space and start earning
Join thousands of hosts renting their space for meetings, events, and photo shoots.
List Your Space