Flat Lay Photography: What To Know & How To Nail It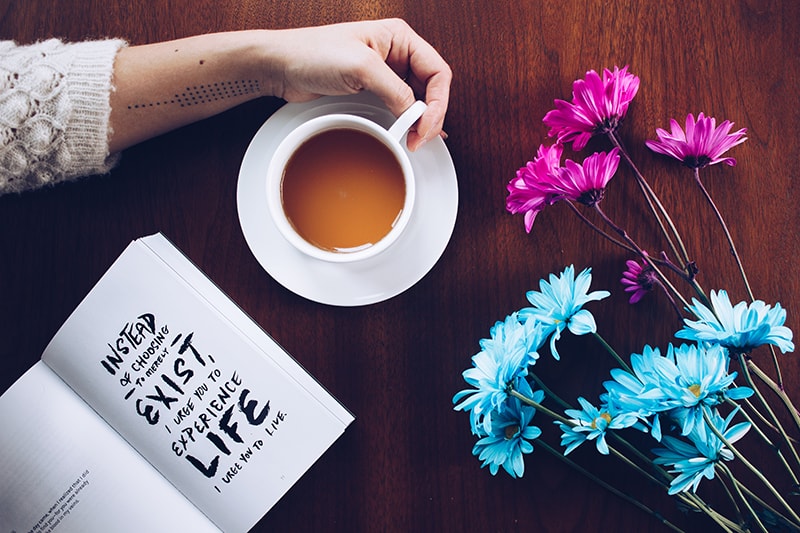 What is flat lay photography? Simply put, flat lay photography is an image shot directly above the object, whether it's your morning coffee or an arrangement of earrings about to be posted online for purchase. Flat lay photography is a great way to showcase various items in a visually pleasing format and is popular amongst bloggers, foodies, and businesses. Like any aspect of photography, flat lay photography tells a story, and with these tips and tricks, you'll be nailing it in no time. 
Tools and equipment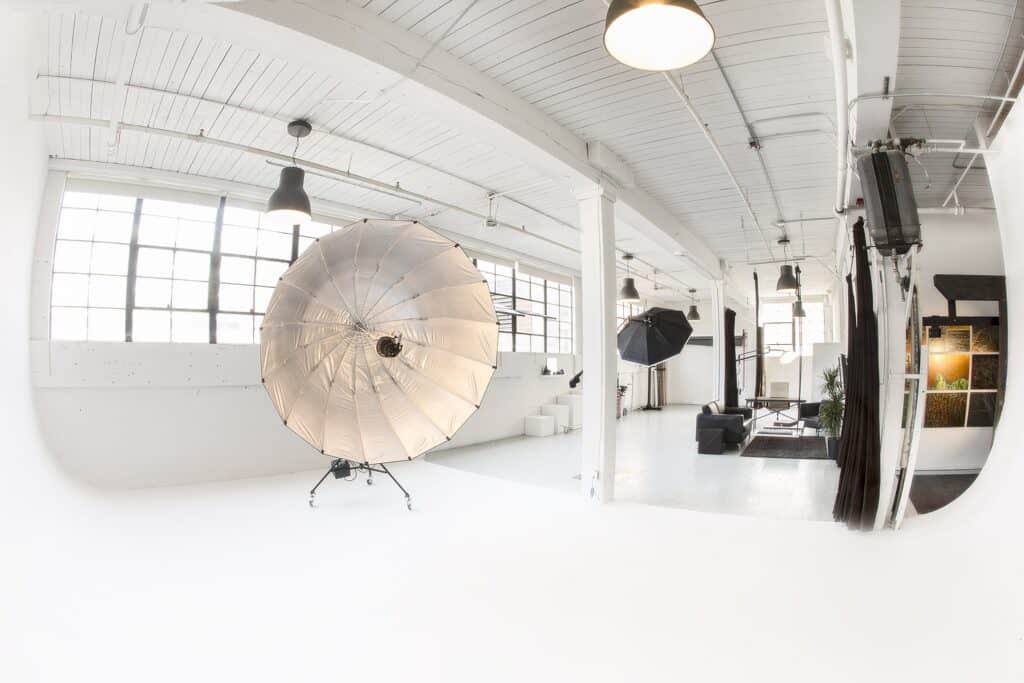 Along with your camera, you will do well to bring some lights and a tripod to your flat lay shoot. It is possible to shoot handheld, but a tripod will make your life much easier. You can also use a tethering app or cable so that you can see the results without having to take your camera down off the tripod. Many tripods can be adjusted to shoot at a top-down angle, too.
Like any shoot, lighting is going to be a significant factor in the final image. Whenever possible, shoot close to a window to get the natural light, or you can shoot with an LED ring light, softboxes, or whatever other lighting is to your preference. 
Many photographers suggest shooting on a 50mm lens when doing flat lay photography, as there is less distortion around the outside of the image but still isn't too zoomed in to lose the whole composition. 
1. Planning your flat lay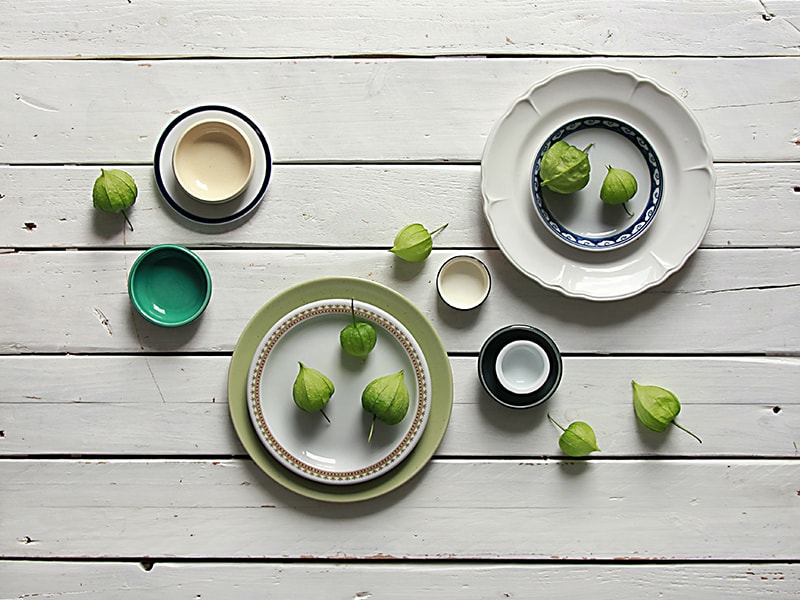 The best flat lay photos are the product of planning. What are you going to be photographing and why? Are you a food blogger getting ready to post a new recipe for a blackberry cobbler? Do you run a vintage clothing store? Pick a theme for your flat lay photo and begin to gather the necessary props. 
One easy way to plan out your flat lay photography is by picking one "hero" item as the image's focal point and letting the rest of the props flesh out the story. 
For your blackberry cobbler photo, perhaps you want to include a handful of fresh blackberries, the finished cobbler with one slice missing, a couple of measuring spoons, and a sprinkling of the ingredients such as sugar, cinnamon, or nutmeg, and a couple of vanilla pods. 
Put together a complete outfit for your vintage clothes photo, like a nice blouse, funky pants, sharp jacket, matching shoes, and final necklace to bring it all together. Maybe you also want to grab an old rotary-style phone or film camera to complete the story. While you don't want to overwhelm your hero item, it is always a good idea to have some extra props on hand if you're going to swap one in or change the composition, so bring more than you think you will need. 
When choosing your supporting objects, think about elements like color and texture. Confetti, flower petals, or sand from the beach are all exciting ways to add a little something extra to your image. 
Once you've assembled the necessary props, it's time to find the surface.
2. Finding a flat surface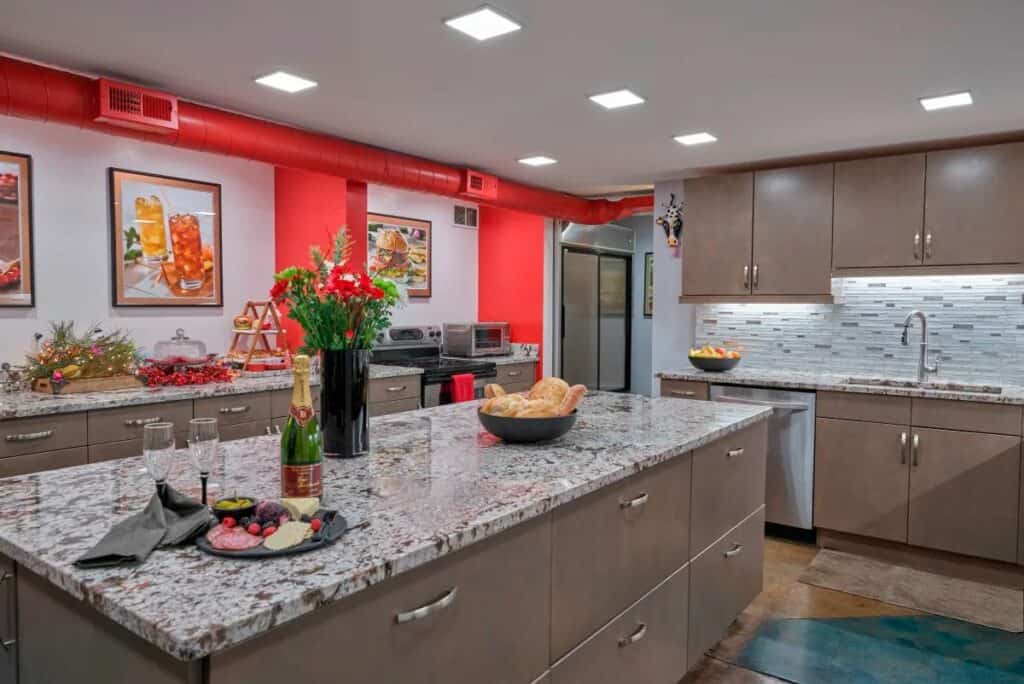 You will need to start with a surface that is big enough to accommodate your flat lay. Photographing a vintage wardrobe will naturally require more space than a blackberry cobbler, so make sure you don't accidentally find yourself out of room before you even begin. 
You also want to pick a surface that matches your theme. For example, hardwood or mosaic floors would tie into your vintage theme and provide enough space for you to set out your wardrobe. The kitchen counter is a no-brainer for your cobbler shoot and has the added advantage of being in the same spot as your props! Consider the colors you are working with and aim to find something that doesn't visually conflict with your props or create a cluttered space. A neutral backdrop will let your viewer concentrate more on the items in your flat lay rather than being distracted by a busy background. 
It would help if you also considered how you would be shooting the image when picking your surface. If you arrange your composition on the kitchen table but then have to stand on a chair to get the shot, will you have enough height to get over the top? Ideally, you want to be shooting on a surface that you can quickly get above. 
Make sure to wipe down your surface before beginning so that it is as clean as possible.
3. Making your own backdrop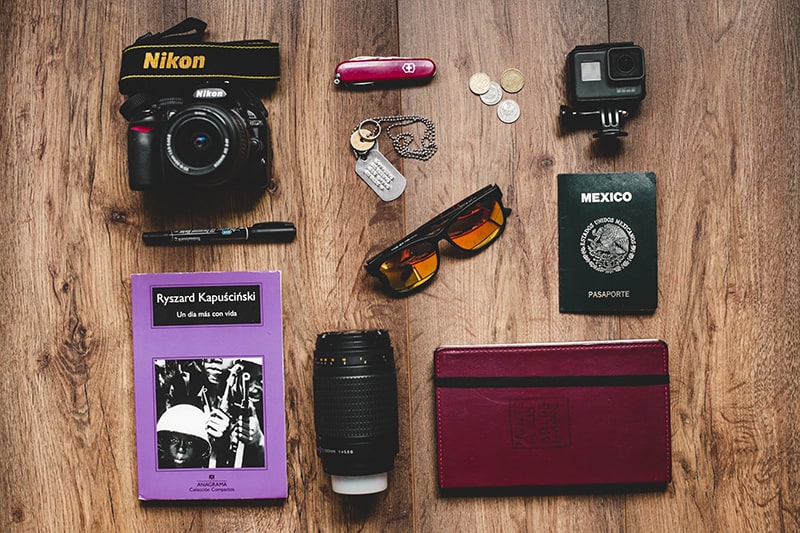 One of the easiest ways to ensure a perfect background for your flat lay photography is to bring your background, whether it be a solid-color paper backdrop, a nice cloth blanket, or a marble tile. Paper rolls are a photographer's best friend, a relatively inexpensive way to control your background, whether you want classic white, or blue, green, yellow, or neon pink.
4. Arrange your shot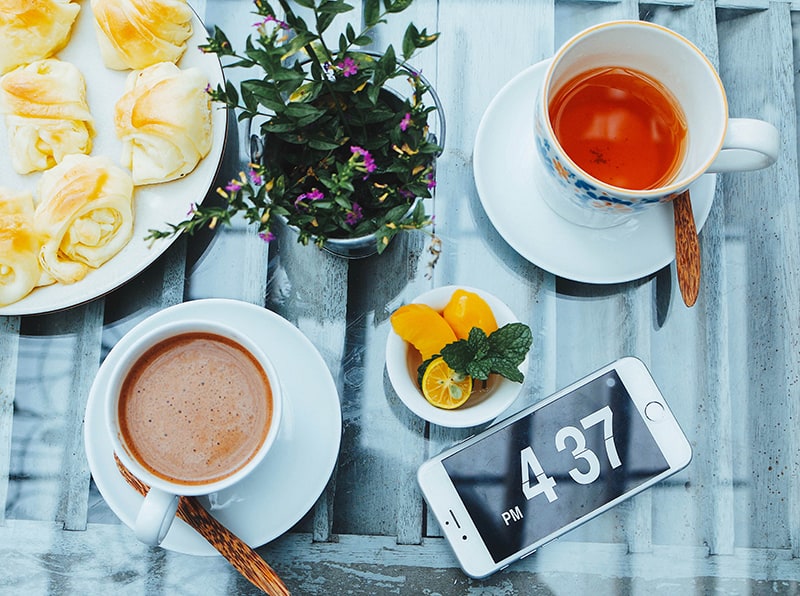 Once you have your backdrop prepared, it's time to arrange your composition. This is often the most challenging part, mainly because what looks good from a regular viewing angle might not have the desired effect from above. Remember that you aim to tell a story through your flat lay photography, so pay attention to how objects work together on the canvas and how the story changes when you move them around. 
When shooting clothing on a flat lay, it's often a good idea to have the various items overlapping in some way, especially the jewelry. This will add a sense of depth to an otherwise flat subject matter, as clothing without a person inside can lack focus. 
Negative space in flat lay photography is also going to help with your composition. It can be easy to overcrowd your image, so always remember to let there be some negative space to allow the eye to move comfortably around the photo. If you are using the photo for advertising purposes, then make sure to leave room for text.
If you're struggling with arranging your composition, there are a few standard shapes you can use to guide you. Try arranging your props in a circle, square, or triangle. If you don't like these, try arranging them in parallel lines or a C, V, X, U, or S shape. If you're lost, get some inspiration online by searching for hashtags like #flatlay to see what others have done before you. 
5. Lighting
Lighting goes hand-in-hand with composition. Many photographers will shoot close to a window to get that natural, soft lighting for their flat lay photography, but it is just as good to set up an LED or ring light, softboxes, or another lighting apparatus. Setting up a reflector will also make a big difference in bouncing light onto the image to lift shadows. And while most flat lay photography features even lighting, that doesn't mean that you can't get creative! Dramatic lighting with harsh shadows and bold highlights can be just as fun. 
6. Editing
Use your editing program of choice to adjust settings like contrast, brightness, and clarity, to get the image exactly how you like it. You can also play with different aspects of the color, especially if you find that the white balance is a little off. Finally, use the Crop tool to realign and recompose your shot to your liking. Especially when shooting hand-held, you can sometimes accidentally capture something outside of your intended canvas or capture the image a little off-center. In post-production, you might even find that you like the photo better when it is cropped differently from how you planned the image initially. It's all about experimenting! 
The Internet loves flat lay images for a reason!
Flat lay photography is a great way to photograph all sorts of items, whether you want to highlight your bicycle helmet collection or get another sale on Etsy. It is a fun, versatile medium that can you can adapt to almost any situation. With these tips and tricks, you'll be ready to capture the objects around you in a whole new way. 

Get together somewhere better
Book thousands of unique spaces directly from local hosts.
Explore Spaces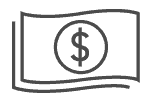 Share your space and start earning
Join thousands of hosts renting their space for meetings, events, and photo shoots.
List Your Space