The 7 Best Food Photographers in Cleveland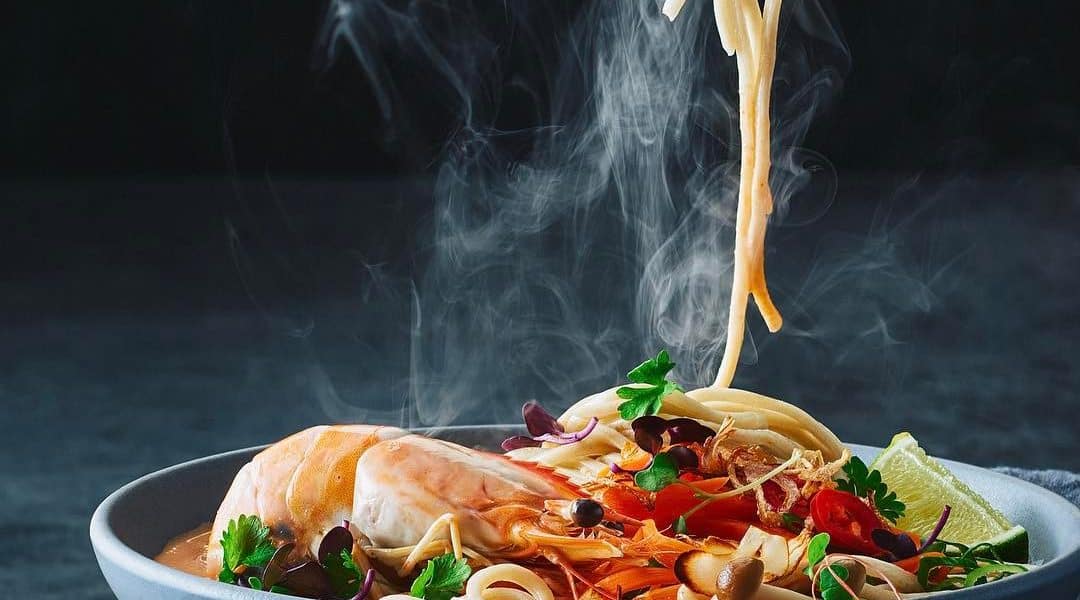 Lakeside Cleveland, also known as "the Rock and Roll Capital of the World," has quite a bit to offer foodies and chefs alike. Whether you're in the mood for corned beef sandwiches, gyros, pierogies, or something more international, Cleveland has you not only spoiled for choice but it's also home to several photographers and stylists ready to make images pop with flavor and spice. If you're looking to collaborate with a crew of food photography professionals, you've come to the right place. Here are the best food photographers in Cleveland today!


BurkleHagen is a food photography studio whose name symbolizes the shared passion and talent of its co-founders, Andrew Burkle and David Hagen. Operating out of a 6,000-sq.ft. studio (formerly a 100-year-old milk factory) in midtown Cleveland, BurkleHagen includes a modern mirrored double kitchen with chef prep area, multiple ovens, ranges, and sinks, and a fully stocked prop room to meet the precise requirements of each client.
Browsing their portfolio, it's clear to us just how flexible and experienced they really are. Their takes include macro-style closeups of carbonated drinks with condensation and amber hues telling a simple yet powerful story of a satisfying beverage. And food photography from all angles and lighting styles, from contemporary and bright for menus and blogs to classic, moody styles well-suited to cookbooks and magazines. Regardless of your brand and needs, BurkleHagen has you covered.


Barney Taxel is an experienced commercial, portrait, and food photographer. His business, Taxel Creative, operates out of a 3000-sq.ft. studio in Cleveland (in business since 1976) tailored to food, commercial, and business portraiture. The studio space includes a fully equipped kitchen, and a well-organized prop department stocked with vintage elements going back 30 years.
Fully engaged in the vibrant Cleveland community, Taxel works as a local volunteer, donates fine art to charity fundraisers, mentors student interns, and teaches digital photography at Case Western Reserve University. Taxel Creative's food photography covers the main dishes in stunning detail, as well as documentary portraits of local restaurant entrepreneurs. Barney Taxel's talent and his focus on the community is why we think he's one of the best food photographers in Cleveland.

Professional brand builder Raymundo Garza covers food, business portraits, products, and other photography niches in Cleveland. Raymundo expertly works the "hero angle" in his food photography, choosing angles and compositions that authentically showcase the best qualities of a dish. Cookies are stacked and captured using portrait compositions over landscape, for instance. And his overhead landscape orientations let us better appreciate table spreads of tacos, pies, and other colorful dishes. Raymundo's compositions range from minimalist to an almost fine-art style, a sign of a photographer who gives his all in every shoot!


A member of the Cleveland Photographic Society, as well as the Professional Photographers of America (PPA), Harshita Mahajan is one of the best food photographers in Cleveland. She uses an especially well-considered approach; in her own words, "I love making photographs. When I use the term 'making' I mean using my subject, lighting, background, technology and my creativity to tell the story in as beautiful a way as possible."
And nowhere is this more evident than in her food photography portfolio. Using fine art, documentary, and still-life influences, Harshita captures a food story that goes well beyond simply beautiful pictures of various dishes. She takes us into the preparation of a dish, the selection of fresh ingredients, appreciation for the artistry of shapely fruits and vegetables, and more! Her work stands out because it's genuinely fascinating to look at of its own accord, tasty dishes or not.


Run by a team of more than a dozen creatives, Kalman & Pabst Photo Group has been running in Cleveland for over 30 years and counting. Offering food styling, recipe development, as well as beverage and food visual media, KP Photo Group is a one-stop shop for your culinary brand needs. Their 18,000-sq.ft. studio offers tons of shooting space, natural light, commercial kitchens, a massive props collection, and much more. Given how diverse and experienced KP Photo Group is, they count several household brand names as satisfied customers, including Smucker's, Red Lobster, and Nestle, among others.

Award-winning product and portrait photographer Cath Smith brings 40 years of photography experience to each project she's a part of. As a Certified Professional Photographer through the Professional Photographers of America (PPA), you can rest assured that she has the knowledge and style you're looking for in your next brand shoot. Her food photography tends to use a light, airy tone for a contemporary style that helps fresh fruit, flowers, and other brightly colored subjects pop against the subdued background. As an active member of Cleveland's photography community, she also supports and mentors aspiring photographers in the area.


7. Lance Drew and Yoshi Andrego of SPLIT Creative
Lance Drew and Yoshi Andrego run SPLIT Creative, a photography, graphic design, videography, and web design agency in Cleveland. SPLIT Creative seeks to capture dishes in ways that emphasize flavor, texture, freshness, moisture, and other visual cues to get you salivating!
In their own words, "We take advantage of the human senses by perfecting our food photography to the point where you can taste and smell each item. From plating to photo, we have perfected the craft of making the ordinary extraordinary." With a variety of styles ranging from editorial to minimalistic, Lance and Yoshi's talent makes them some of the best food photographers in Cleveland right now.



Get together somewhere better
Book thousands of unique spaces directly from local hosts.
Explore Spaces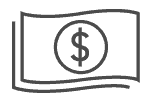 Share your space and start earning
Join thousands of hosts renting their space for meetings, events, and photo shoots.
List Your Space