The 8 Best Food Photographers in Minneapolis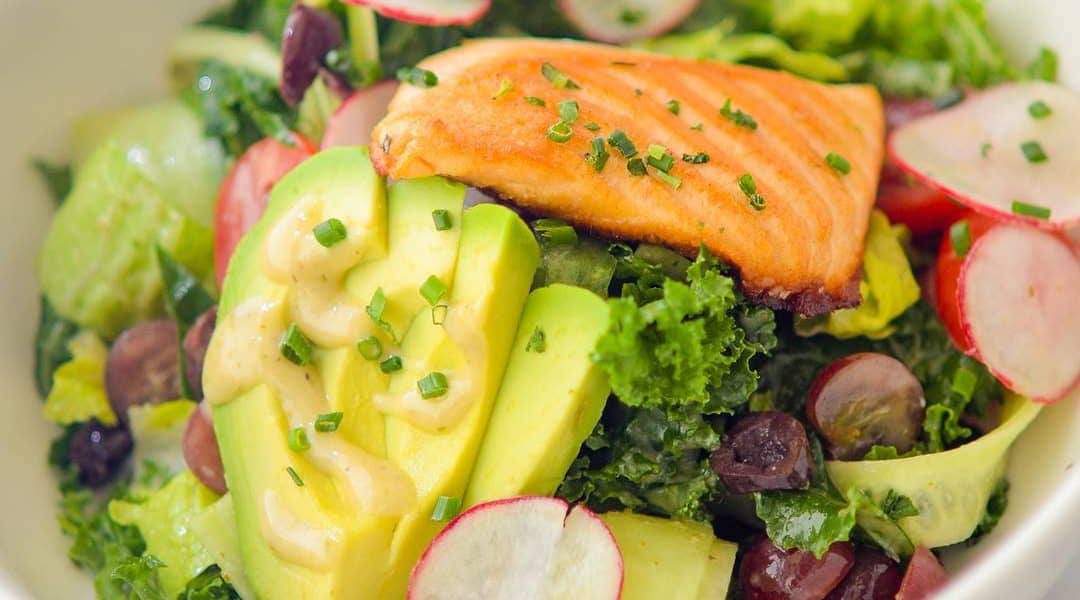 Looking to work with the best of the best Minneapolis food photographers? Then Peerspace has you covered with our list below! When you first think of Minneapolis, several images probably spring to mind: lakes, four seasons, and pasties.
But we discovered that the Twin Cities are also home to some of the most talented food stylists and photographers in the nation. If you're looking for a skilled creative to bring a traditional, specialized, or even fine art approach to your next photoshoot, take a look at our carefully curated list of the top food photographers in Minneapolis!
With 12 years of experience working as a chef, including six in the hyper-competitive NYC market, Jonathan Conklin decided it was time to move from knives to lenses. His talent in the kitchen means he has an insider's knowledge rare for even a professional food photographer. Jonathan's as skilled as a cook and stylist as he is a photographer. He also has a highly customer- and collaboration-oriented mindset that he brings to each shoot.
In his own words: "I love and respect the art of creating and presenting food. Whether you provide comfort foods or high-end fine dining, products for Amazon or your personal website. I want to give you amazing images that will put customers in your seats and buying your products". With such a positive approach to customer relations and insider experience in the kitchen, it's no wonder Jonathan is one of the best food photographers in Minneapolis.
As a leading presence in the Twin Cities photography scene for over 30 years, Mike Parker is one of the first artists you'll want to consider. Several household name brands are satisfied clients of his, including Nabisco, Pillsbury, Safeway, Chili's, and many more! Mike's 4,500-square-foot downtown studio is nestled in the heart of the NE Minneapolis Arts District. It also includes a fully decked-out food styling kitchen accommodating two stylists and assistants.
As expected of such specialized talent, Mike's portfolio and work cover nearly every base imaginable in the food photography world. Backgrounds range from punchy advertisements to fine dining venues. Lighting choices include moody matte takes and bright, cheerful natural light invoking summer backyard barbecues. In short: we know Mike has exactly what it takes to make your brand shine!
Freelance documentary photographer Christine Armbruster brings a unique approach to the food photography scene. Educated in commercial photography yet fascinated by culture, Christine has a distinct vision for her images. Her food and editorial work have been featured in several publications, including Wine Enthusiast and Kinfolk Magazine, just to name a couple. In addition, her work has appeared in media for The Travel Channel, Grubhub, and many others.
Christine's studio and on-location work have a fine art character, with most compositions shot from above to maximize the play of shapes and textural elements in the scene. We're treated to not just the food, but the interplay of subject, environment, and light in playful yet true-to-life ways. Christine's unique style is why we've chosen her as one of the top Minneapolis food photographers.
The team of six photographers behind TKP Studios is constantly mindful how to make food look good. Not only that, but they also know how to ensure the success of the client and brand they're working for.
Covering a variety of styles for diverse clients, TKP studios works both in studio and on location to bring high-quality content to Minneapolis's culinary world. Their client list is both long and familiar, counting big names like Buffalo Wild Wings, Cheerios, and Godiva as satisfied customers. 
https://www.instagram.com/theresascarbroughphoto/
Editorial photographer Theresa Scarbrough is a new talent to Minneapolis, and she's available throughout the Twin Cities and Midwest for collaborations. She also has honed her vision after working in both Laredo, TX, and Chicago, IL.
Theresa uses a fascinating, artistic approach to much of her work that's inspired by her editorial background. She has a way of finding artistic arrangements and angles that create photos that look not just delicious but worthy of being featured on the cover of a cookbook or magazine. With her punchy color palette and variety of lighting styles, Theresa's the real deal.
With over a decade of experience in the photography field, Barbara Wrigley McDevitt takes on projects in Minneapolis and SW Florida. She also prefers to work as the stylist and photographer for each shoot, showcasing her myriad talents. In her own words, "I'm fueled by a love of how food brings everyone together in the simple celebration of friends and family. And I'm happiest with a camera in my hand with the goal of producing mouth-watering imagery that stands out from the crowd and tells your story."
Barbara uses a gorgeous vintage-styled matte color profile perfectly suited for timeless cookbooks and magazines. Her images also really bring out textures in both backgrounds and food alike. And her arrangements are both artistic and comprehensive, which makes sense, since she's one of the most talented food photographers in Minneapolis.
Photographer Eliesa Johnson lives and breathes her passion. She works to make visual stories, creating connections for subject and viewer alike. Her many satisfied clients include Serious Eats, Hi Lo Diner, and Target. In addition, she owns The Restaurant Project, an innovative company that focuses on photography for eateries and food brands. Her photography outfit has worked nationally with renowned names, such as Food & Wine, Bon Appetit, and the James Beard Awards. Plus, her cookbook earned a spot on the Wall Street Journal Best-Sellers List for 2019.
Eliesa has an intriguing approach to food photography, with influences from fashion, lifestyle, and travel photography. Her color palette incorporates influences from modern-day lifestyle and wedding photography, with bright white highlights and a slightly desaturated color palette. With her artistic, thoughtful food styling approaches, Eliesa's work is worth having a look through.
8. Lisa Golden Schroeder of Foodesigns
Lisa's work covers an astonishing array of areas, primarily ranging from food writing and styling, to some food photography and even passion projects, such as her work with the field guide, Untamed Mushrooms: From Field to Table. As a true foodie in every sense of the world, Lisa's inside knowledge makes her one of the most insightful hobbyist food photographers in Minneapolis. In fact, it's clear to us this is less of a job and more of a lifestyle for her.
Lisa seeks to transform our very approach to viewing food. In her own words, "I consider myself a cheerleader, drumming up enthusiasm for real cooking and real food, helping make what can be a daily chore into, if nothing else, a respite from the craziness of everyday life."
There is a lot to love about Megan Stezka's food photography. But we are most impressed by the way she adds a human element to her images. It's not just about the delicious plates of food, but all the people who make each dish come together. That's why you'll see waiters, chefs, restaurant owners, and more in many of her delightful images.
Not only does she work with food, but she is a commercial photographer who aspires to bring your brand's message across loud and clear. At this, she also excels.
Minneapolis food photographers: conclusion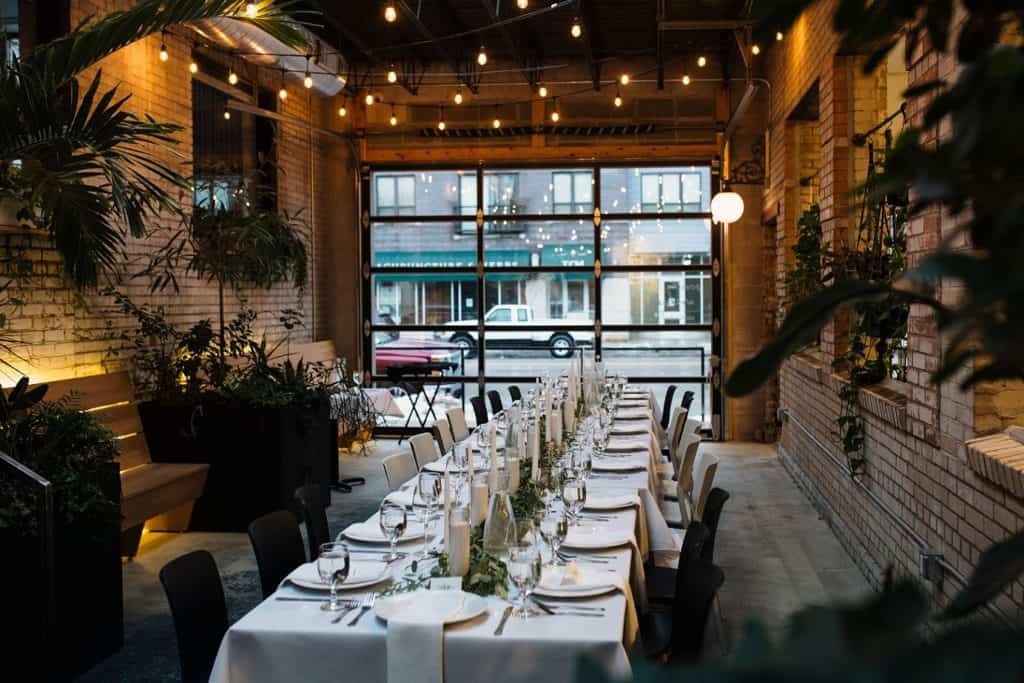 We hope you've enjoyed this deep dive into the work of the best Minneapolis food photographers. We know we have! These professionals go above and beyond to produce food images that not only tantalize, but that get results. Work with any of them to meet your creative endeavors today.
And once you book your favorite, book a Peerspace to complete your vision. As the largest online marketplace for hourly venue rentals, we have countless hidden gem spaces peppered throughout the Twin Cities to suit your project's needs. Check us out!

Get together somewhere better
Book thousands of unique spaces directly from local hosts.
Explore Spaces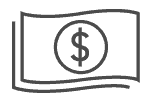 Share your space and start earning
Join thousands of hosts renting their space for meetings, events, and photo shoots.
List Your Space