The 7 Best Food Photographers in Philadelphia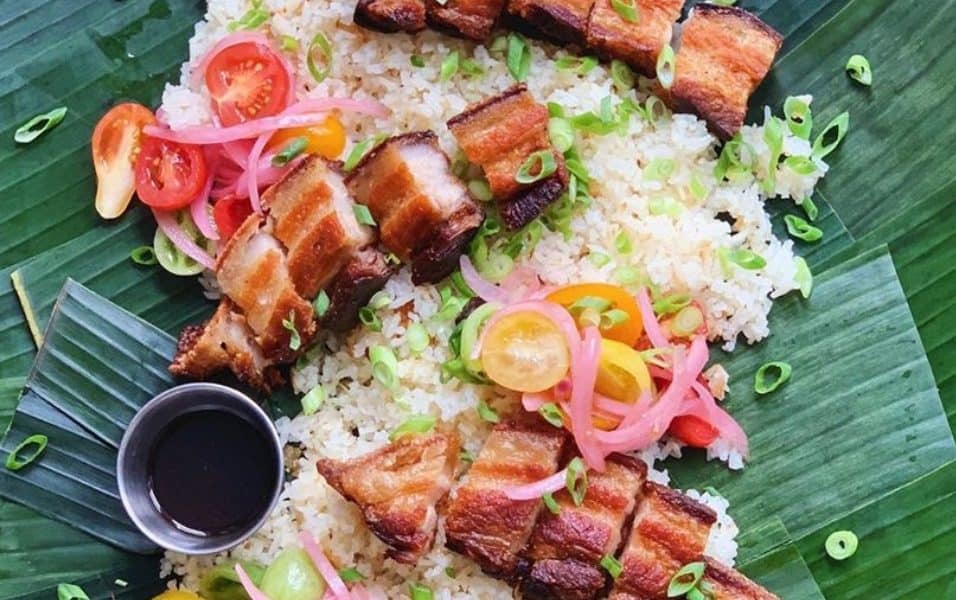 With a world-class food scene all its own, Philadelphia is always in need of great photographers to cover the food, beverage, fine dining, and hospitality verticals. Iconic foods, such as cheesesteaks, hoagies, pretzels, and water ice, are just a few of the reasons people go out for grub in this town. But if the images don't look as good as they taste, who would bother making the journey? As such, the City of Brotherly Love's food photography scene is immensely competitive. We've reviewed dozens of portfolios and narrowed down the most noteworthy food photographers in Philadelphia as of 2019!


Philadelphia-based food and product photographer Neal Santos uses a unique photography style — we love the desaturated, moody look to his images. The matte color cast and strong use of shadows in his style works beautifully to create a cozy indoor atmosphere that works well for his brand.
He is also talented at using background elements to suggest themes like international cuisines (banana leaves for a tropical theme, for example), summer picnic tables for ice cream, and other contextual clues to tell the story of a product. Neal also does chef and crew photoshoots to show not just the finished product but the artists behind the scenes as well!

Paul Bartholomew's work has been featured in several leading publications, including National Geographic Traveler, Design New Jersey, and the Washington Post. As a chef and cocktail creator, Paul uses his personal culinary know-how, combined with his fine-art education to create fantastic food and drink photography.
He shoots both on location and in studio as necessary, covering areas in and around New York, Philadelphia, and New Jersey. Paul excels at finding artistic fine art expression in his food photography. His arrangements let viewers appreciate food for its form, textures, and hue, as well as its innate appeal. His macro images in particular let us savor the impressions created by well-controlled lighting; a subdued, homey color palette; and expert arrangement of each dish.


Mark and Matt form the photographer duo in charge of Jumping Rocks Photography. Covering interiors, food, gardens, and hospitality images in the Philadelphia area, Matt and Mark's work has been featured in publications as diverse as Philadelphia Magazine, Victorian Homes, and Southern Living, just to name a few. Looking over their images, it's clear they've mastered the art of showcasing the meticulous process of food preparation. We're treated to complex desserts, carefully arranged fine dining platters, and berries being freshly picked.
Each image suggests care, competence, and the best fine dining experiences to be had. The earth-tone color palettes also create a definite style that carries the message of Jumping Rocks' brand extremely well. Jumping Rocks Photography's capable duo are some of the most talented food photographers in Philadephia.


From farm to table, Jason Varney works to capture artistic and appealing angles on food through photography. His distinguished clients include brand names like American Airlines, Hershey, The New York Times, and many others. His work cleverly mixes elements of still-life and macro photography.
Jason favors shooting from above in a way that has viewers not only looking over the image for longer periods of time, but creates a consistent style throughout his portfolio. Plus, he uses colors that are vibrant yet realistic, that suggest textures, flavors, and scents through the visual medium. Available for both local, national, and international food projects, Jason is the real deal.


Christian Giannelli's work is characterized by a minimalistic, fine art approach to food images. In his own words: "I aim for clean, bold lines characteristic of my architectural influences while trying to evoke a mood and a sense of life in my work… my goal is to represent my subjects artfully, while keeping in mind the needs of my clients."
His food images are uncluttered compared to that of other photographers, allowing us to see the showcased final product free of distracting elements. The depth of field is limited to the dish, and he avoids highlighting too many conflicting textures. We're given a portrait of the dish in a direct fashion that's quite refreshing. Instead of the moody subdued tones of many photographers, Christian prefers an airier mood, using both natural and studio lighting for brighter images that invoke the experiences of outdoor picnics and fine dining al fresco.

Joe Dantone's wedding and documentary photography background has combined with his love of collaboration to inform the storytelling aspect of his food photography. In Joe's own words, "What keeps me inspired is working together with other individuals in different fields creating something together. There is nothing more satisfying than creating an image, or working on a project, that can translate a specific message to its viewers."
His work is a delight, as he uses punchy colors, artistic arrangements, and showcasing additional props, such as fine china dishes or elegant paper wraps, to help tell more of the story of each product. In addition, Joe photographs the chefs and business owners that make the restaurants possible in the first place. His photography gets us up close and personal to experience textures, colors, and the ideas of smell and flavor in his work.


Michael Miville covers food, lifestyle, and branding photography in the Philadelphia metro area. We love how Michael's work ranges the gamut from minimalistic takes of bright porcelain plates and slices of meat to busy images showcasing seasonings, sauces, and hands hard at work preparing barbecue dishes.
Single images of fruit using studio lighting and infinity backgrounds work great for future digital art or stock images. And Michael's macro photography lets us appreciate fine textures and colors in an intimate manner. His capacity for diverse takes makes him one of the best food photographers in Philadelphia.



Get together somewhere better
Book thousands of unique spaces directly from local hosts.
Explore Spaces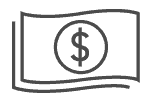 Share your space and start earning
Join thousands of hosts renting their space for meetings, events, and photo shoots.
List Your Space