How Much Does It Cost to Rent a Screening Room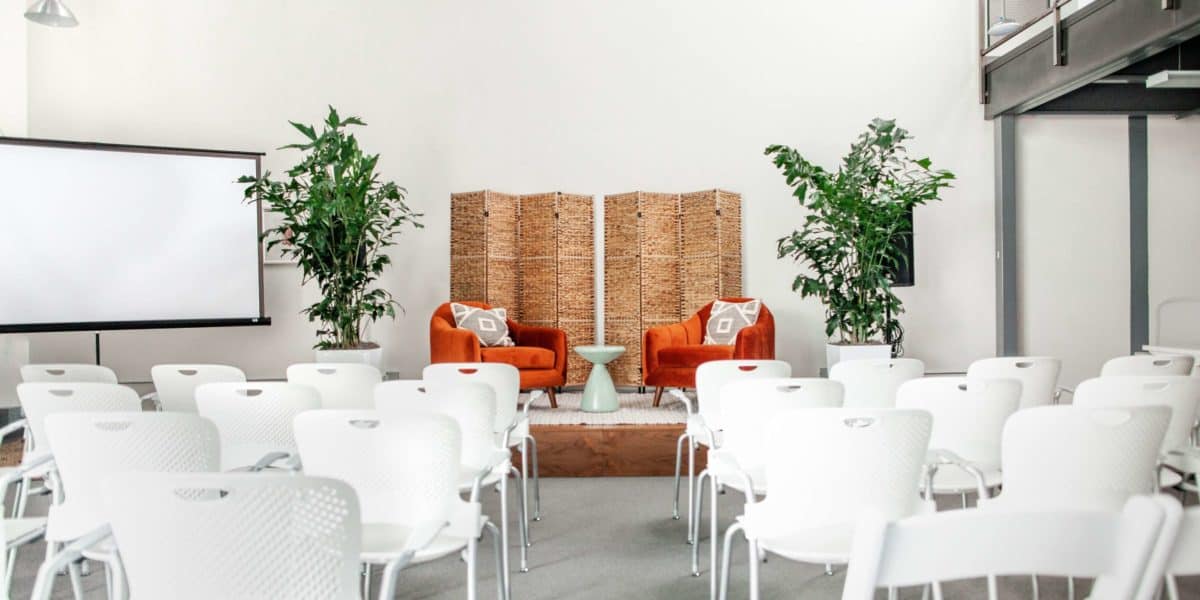 Answered
Screening Room Venues on Peerspace cost on average between $95 — $225 per hour.
Ever wondered: how much does it cost to rent a screening room? At Peerspace, we understand the need for a screening room and why renting one may seem difficult at first.
You may be screening your new film to a trusted few colleagues, having a movie night with friends, or showing a new cut of your film to your producers. No matter the reason, Peerspace makes renting a screening room easy and affordable. Our platform has plenty of screening room options, regardless of location and budget. Ahead, we'll discuss screening room options and prices to ensure your viewing experience is worthy of a Hollywood premiere.
Why rent a screening room?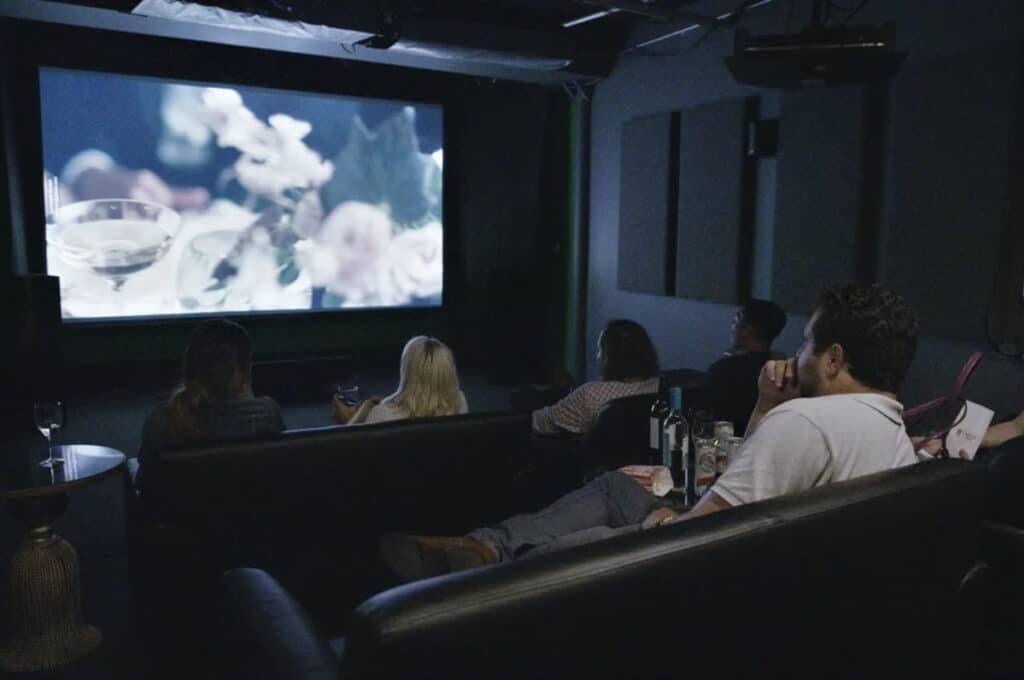 Atmosphere, atmosphere, atmosphere!
The setting you choose to screen a film is incredibly important to an audience's viewing experience. Ideally, the screen is large and the only focal point of the room, and the seats are comfortable, so your guests only focus on what is happening on the screen. You don't want light leaking into the room and whitening the projection or casting a glare on the screen. And ideally, you don't want exterior sounds interrupting a vital piece of dialogue. You want a space that will encapsulate the audience in the world of the film. And a dedicated screening room does just that.
This brings us to the second reason to rent a screening room: the picture and the sound. It's the entire reason the guests are there. Therefore the sound and image quality need to be presented at their best. Whether you screen the film using a projector or television, you need to make sure the equipment is functional and can be paired easily with the sound equipment the room will have. Screening rooms will already have that available for you, though it might require additional costs just to get that level of quality for your movie.
Lastly, it adds an air of professionalism to your work. You worked hard on a film, and it deserves to get the star-studded treatment. It will impress your audience to see the film in a screening room.
Screening rooms also provide amenities like snacks, drinks, and movie theater seats that can keep the event fun and exciting. By renting through Peerspace, your venue's friendly local host can lend a hand if you need to add anything to your audience's film experience.
How to rent a screening room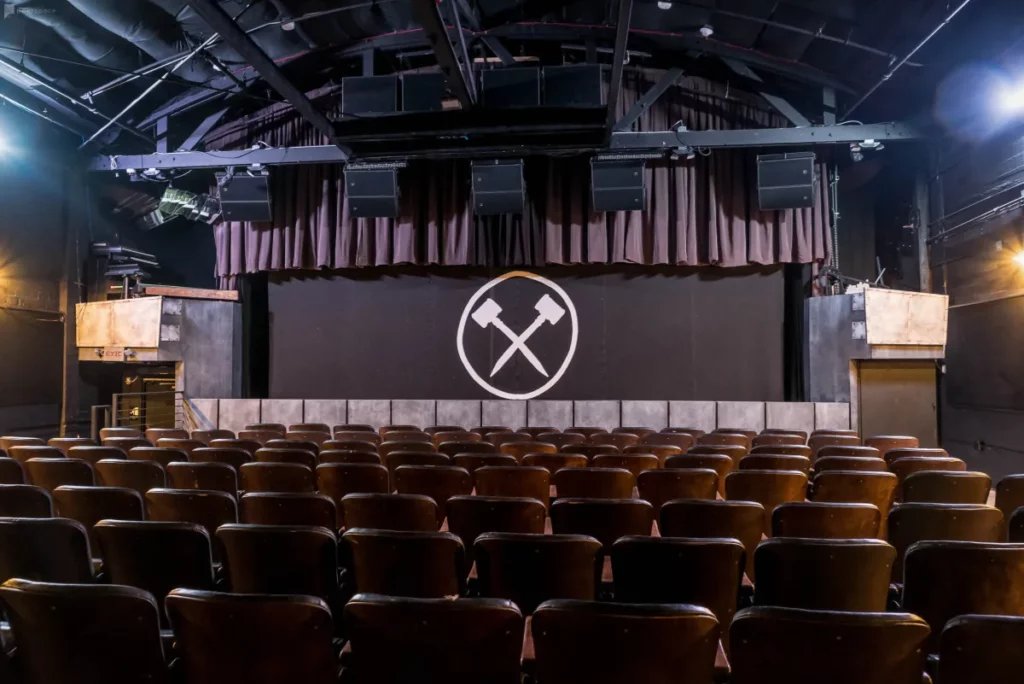 Finding the perfect screening room typically takes a very specific search, and results may vary. However, Peerspace makes it very easy. With thousands of options to choose from in a major city near you, Peerspace allows you to filter your results by the location, event type, and event date. You can also enter keywords, such as "projector screen" or "movie theater" to further refine your results.
After filtering your search results, it's time to start browsing listings. Each venue has its own dedicated listing page that includes high-def photos, upfront pricing, reviews from past renters, and a detailed description of the space. The host will also list any additional amenities, like popcorn machines, tables, decor, or even additional facilities like a bar, kitchen, or office.
With Peerspace, you can book a traditional theater room for your screening. However, there are also more unique spaces like lofts, production studios, performance halls, lounges, and bars that would also work for your screening. Next, we'll discuss Peerspace screening rooms in more detail.
Types of screening rooms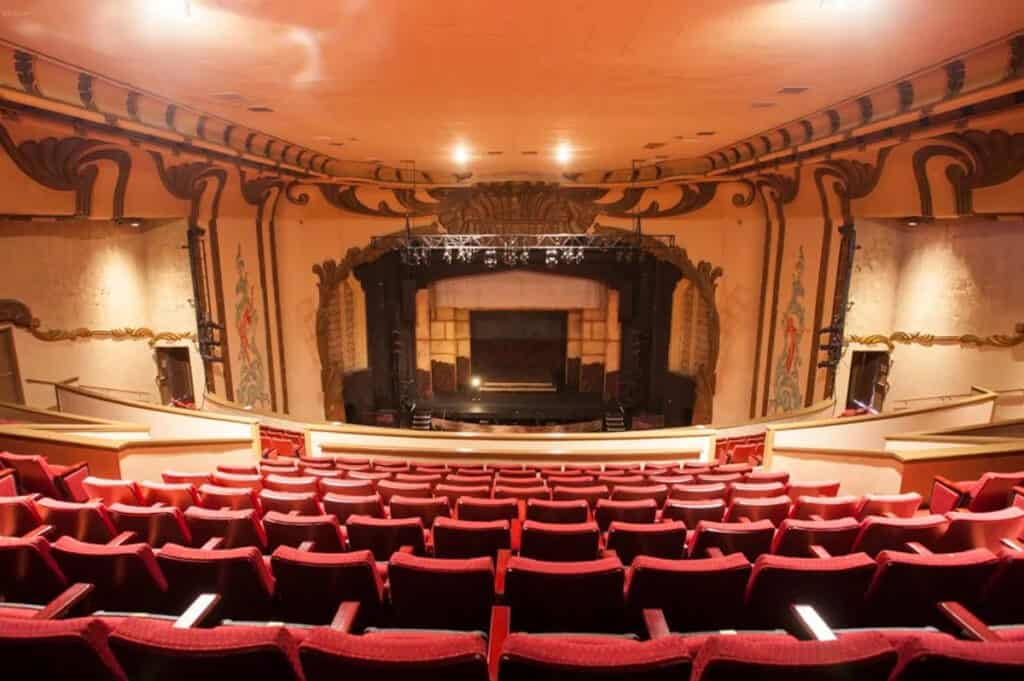 So, what types of screening rooms can you rent today through Peerspace? Well, let's first discuss what constitutes a screening room. As we mentioned above, you can book a space that is a dedicated screening room. When you do so, you know that all the equipment you need will be on-site.
However, you can also rent mansions that have private movie theaters, renovated silent-era movie houses, lofts with projection systems, and so much more.
Here are a few of our favorite screening rooms you can find on Peerspace:
And more! This is only a few of the incredible screening room venues that you can book on Peerspace for your event. All spaces offer their own unique ambiance, amenities, and of course, price. Ahead, we'll zero in on answering the question: how much does it cost to rent a screening room?
How much does it cost to rent a screening room?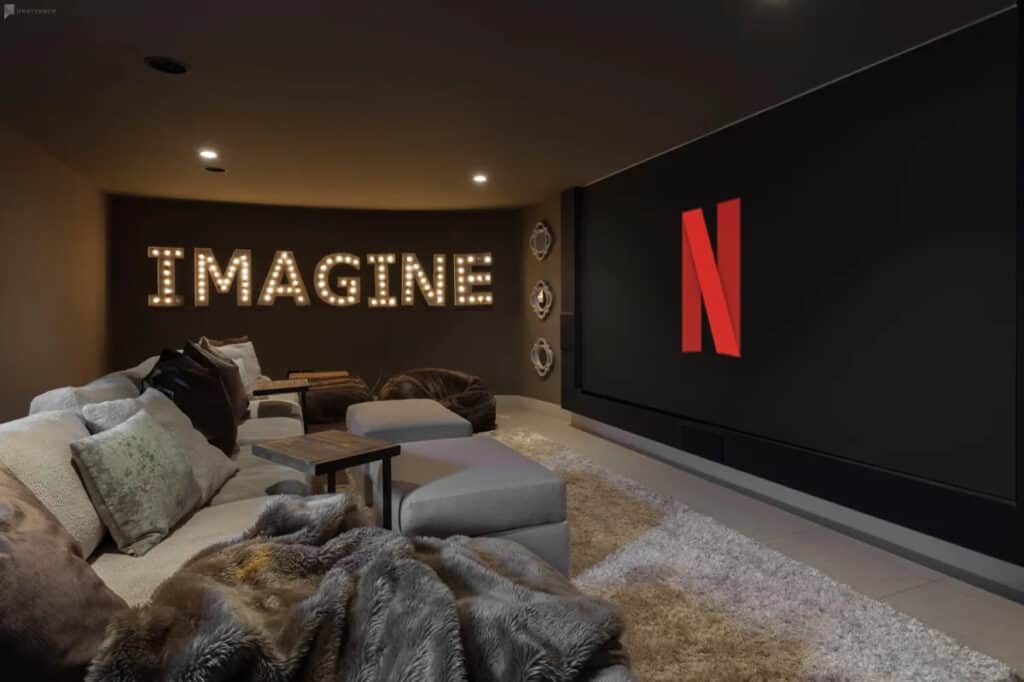 It's not easy to answer the question: how much does it cost to rent a screening room? That's because, like all space rentals, prices vary based on location, features, size, and day of the week.
However, on Peerspace, screening room rentals charge by the hour, and all spaces list their price upfront on the listing. So you never have to wonder about pricing when you book through Peerspace.
Let's take a look at some of the venues we listed above and compare their prices. From the options listed previously, the screening rooms in Chicago and Austin are on the lower end of the scale at $120 and $150 per hour.
On the higher end of the spectrum, the Los Angeles McMansion is $300 per hour, though that gives you access to the entire home and all its fabulous amenities. And the most expensive is the grand and historic theater in Redwood City. It costs $1,700 per hour, which people are happy to pay for when they want its size, grandeur, and history to become a part of their event.
Overall, you can expect to pay from $95 to $225 per hour on average when you rent a screening room on Peerspace.
How much does it cost to rent a screening room: conclusion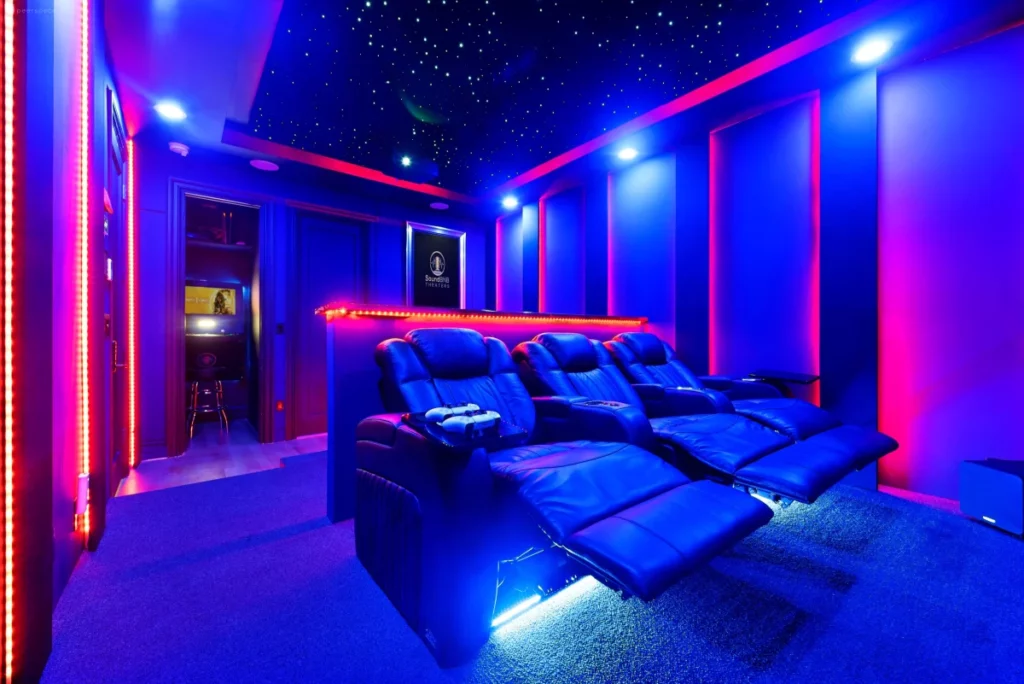 Hopefully, you better understand what you may have to pay when you rent a screening room. We also hope you opt to use Peerspace to find the perfect venue for your event!
Whether you need to rent a screening room for personal or professional reasons, Peerspace has the screening rooms with the right atmosphere, equipment, and price tag. Check us out and discover the best screening rooms near you today.

Get together somewhere better
Book thousands of unique spaces directly from local hosts.
Explore Spaces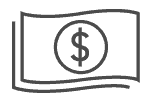 Share your space and start earning
Join thousands of hosts renting their space for meetings, events, and photo shoots.
List Your Space