Here's How to Make a Photography Portfolio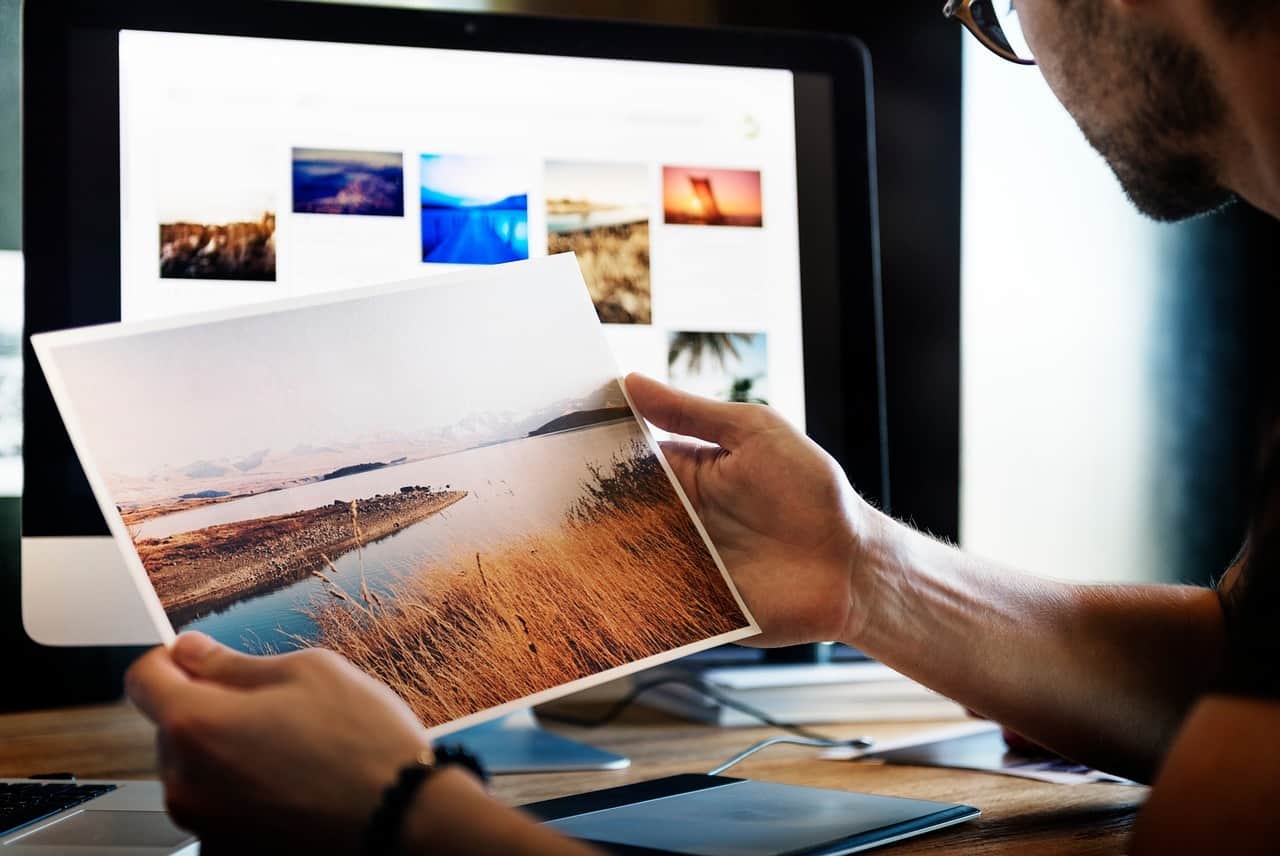 Every photographer needs a way to show their work online. Your online portfolio is your introduction to clients — it explains who you are and what your vision is as a photographer. But knowing how to make a photography portfolio can be difficult. What images should you show? How important is having a theme? Services like Peerspace can help connect you to spaces and venues to create beautiful work. But what do you do with your images once they're made? Here, we'll break down the basics of crafting a portfolio so you can put your best foot forward with clients.


1. Pick a genre
If you're at the beginning of your career or thinking about taking the plunge from amateur to professional photographer, you've probably got a large library of images from random jobs and events. And if you haven't been doing this, then go out and shoot. Don't be afraid to shoot for free when you're just getting started — having the images you need to build a strong portfolio will pay off. While it's important to shoot in a variety of ways, your portfolio must be focused. You don't want a prospective client who's evaluating your portrait work to have to go through a gallery of event photography. When you're thinking about how to make a photography portfolio, keep in mind that specialization is key.


2. Know your audience
Who are your clients, and what do they expect to see when going through websites? The way you would present wedding photography is different than the way you would present high school portraits. This certainly applies to images — a client who wants to hire a photographer to cover an event doesn't need to see your gallery of landscapes. But it also applies to the design of your website. What does your font communicate? Does the color scheme match the theme of your images? It's easy to overlook these considerations when thinking about how to make a photography portfolio, but presentation keeps clients interested in your images. When building your website, make design choices that reflect the work you're offering to leave a great impression and show prospective clients what they can expect.
3. Show your best work
You'll often hear writers quote Ernest Hemingway when talking about editing: kill your darlings. The same idea is useful for photographers as well. It's easy to become attached to our images. We see the best elements of them, or we like an otherwise uninteresting shot because of some small detail. When building a portfolio, it's important to keep impressions of your own work in check.
Portfolios should showcase your most exceptional work, images that both demonstrate a cohesive visual style and and an eye for personal editing. And just because you had to fight through inclement weather and bad terrain to get a particular shot doesn't make it a worthy inclusion in your portfolio. Use it if it's good, but none of your portfolio images should require an explanation to make them more impressive — your images must speak for themselves.
It's also important for these images to not be too similar to each other. Your portfolio should showcase your range as a photographer. But remember, you need to keep to a unifying theme — i.e., only show your portraiture if you want to be hired to shoot portraits. Rather than building a series of galleries, challenge yourself to get your portfolio down to your absolute best 20 images. Most potential clients will have made up their mind about you within seeing the first few.


4. Consider the sequence of your images
Sequence is another element to keep in mind when considering how to make a photography portfolio. When ordering your images, it's a good idea to start and end with strong photos. The first image in the sequence should definitely be your best. But, in addition to this, it should be an image that makes a statement about the kind of work you do, while also creating interest in the viewer.
The first image needs to function as a hook — it gets a client's attention and makes them want to see more of your work. Likewise, the final image in the sequence should leave a strong impression. It's the last image your clients will see when viewing your online portfolio, so it needs to be especially memorable. As for the images in the middle, consider arranging them in a loose narrative structure. Also, consider how the colors and lighting of each image complement the next in the portfolio.
5. Choose the right platform
Once you've assembled your best images and ironed out your personal branding, it's time to choose a platform to build your portfolio. If you're skilled with WordPress, you can probably build your own. But don't let a lack of web design experience intimidate you — plenty of services make portfolio-building easy. You'll want to be sure your website looks good in a browser, as well as on mobile devices, but most website-building services take care of this for you. Many of these services also have baked-in e-commerce solutions, which can be important once you've established your business and have clients who want to buy specific prints.


6. Use social media to market yourself
One of the most important things you can do once you've made a photography portfolio is introduce yourself as a photographer with social media. Your social media acts as as a kind of conversation starter with your work and who you are as a photographer. So it's best not to use these platforms in a strictly personal nature. Your Instagram feed doesn't help promote your work if it's nothing but selfies, food, and pet pictures — it needs to showcase your talent.
Your personal brand can get a big visibility boost if you use social media correctly, which translates to more people clicking that link to your website and viewing your portfolio. Additionally, platforms like Instagram and Facebook allow you to run targeted ad campaigns promoting your work. This can be especially useful for growing your following and clout wherever you live. It's also helpful to use hashtags effectively — see our guide for the best Instagram hashtags.


Spend time checking out the portfolios of photographers you admire, then think about them from the point of view of a creator rather than a consumer. Why did they make the choices they made? Do you see any trends among particular kinds of photographers? It's worth spending some time on this, since your portfolio is the most prominent public face of your new business. Have fun with it!


Get together somewhere better
Book thousands of unique spaces directly from local hosts.
Explore Spaces
Share your space and start earning
Join thousands of hosts renting their space for meetings, events, and photo shoots.
List Your Space