How to Photograph Coins
As portable works of art, coins have been collected and appreciated by enthusiasts for their artistic or commemorative value for a long time—since the 14th century. This interest in coins has grown steadily and tremendously since then, and there is no indication that interest in this "hobby of kings" will wane anytime soon. It comes as no surprise, then, that collectors will want to photograph their collections—for their records and archives, to share with other collectors, for business and trade—so we've prepared this simple guide on how to photograph coins to help you capture useful, even beautiful, images of your (or a client's) precious collection of coins.
To be helpful to the most people, the information and tips you'll find in this short post won't be "pro level" detailed (all of which, quite frankly, can easily fill up a whole manual, and much of it on equipment alone!) But even if angled for the "least common denominator," so to speak, there will surely be invaluable information and guidance here for you to start doing excellent coin photography yourself!
But first, here's a very important note: If you are photographing coins that have already circulated (been used), particularly those of significant value to collectors, cleaning them beforehand to make them "picture ready" may not be a good idea—they can lose their value if cleaned. Besides the risk of damaging the coin, many hobbyists and numismatists just don't want them cleaned, and will often assign a much lower value to a cleaned coin.
If the coins aren't really rare (hence, not worth all that much) and/or you collect them just for your personal enjoyment, not as investments, then of course, pretty them up if you want. Otherwise, unless you really know what you're doing, you may want to consult with a serious collector first before attempting to clean circulated coins in any way.


Equipment for photographing coins
We'll assume you already have a digital camera, whether a dedicated DSLR (which would be ideal) or even a capable smartphone. With all the equipment and accessory options available today, it just won't be possible for us to get into much specifics on this topic.
Whatever you're using, however, what you'll want to do is use any features your equipment has that will allow you to do macro (also called close-up) photography, letting you focus on objects very close to your lens. Most modern equipment will have a macro mode or similar for this purpose. Some will also require you to set your lens/magnification to normal or wide angle. Please check your camera or smartphone's user manual for instructions and any required settings. Your manual will also tell you the closest distance you can get to the subject to be able to focus; that's commonly anywhere from 12" down to 2".
Note that with some devices, like smartphones, you may be able to get add-on accessories that will allow you to focus on very close objects.
Separate from your camera, you will also want to have either a copy stand or a tripod. They help keep your camera very steady and your images in very sharp focus. Handholding is not recommended; with close-up macro photography, any slight movement will be amplified, which will of course result in blurry images, so using a copy stand or tripod to keep your camera stable is practically a necessity.
You may already have a tripod. You will, however, need one that allows you to position and hold your camera very close to the coin. Not every tripod lets you do that. If you end up needing to get another tripod that will let you do macro photography, you may want to opt for a copy stand instead, particularly if you'll be doing a lot of coin/small object photography.
A copy stand is basically a base board with an attached camera arm or other bracing system to hold your camera in place perpendicular to the board. They're called copy stands because they were originally meant to photograph and make copies of documents. If you're going to be doing a lot of coin photography, having use of a copy stand will be the most ideal, as you'll see below.
As for lighting, users of pro-level cameras often like to use a ring flash (a circular flash secured to the front of a lens). That won't be an option for users of other types of cameras, and that presents a problem since on-camera flash will not do at all—your camera will be too close to the subject. But you'll be glad to know you may not need a flash.
Many experienced coin photographers recommend the use of daylight balanced compact fluorescent bulbs (5000k color temp), which produce a pleasing natural light. Just use them with standard adjustable desk lamps. If you can't find these bulbs, you can try standard 60W bulbs instead. These will likely produce a yellowish cast, however, so you'll want to compensate by fiddling around with your camera's white balance, or use imaging software like Photoshop to make adjustments.
Here's one last item to round out your toolkit, which some consider optional but we feel is highly important for excellent coin photography: a thin light panel or light table. The following section will make it clear why.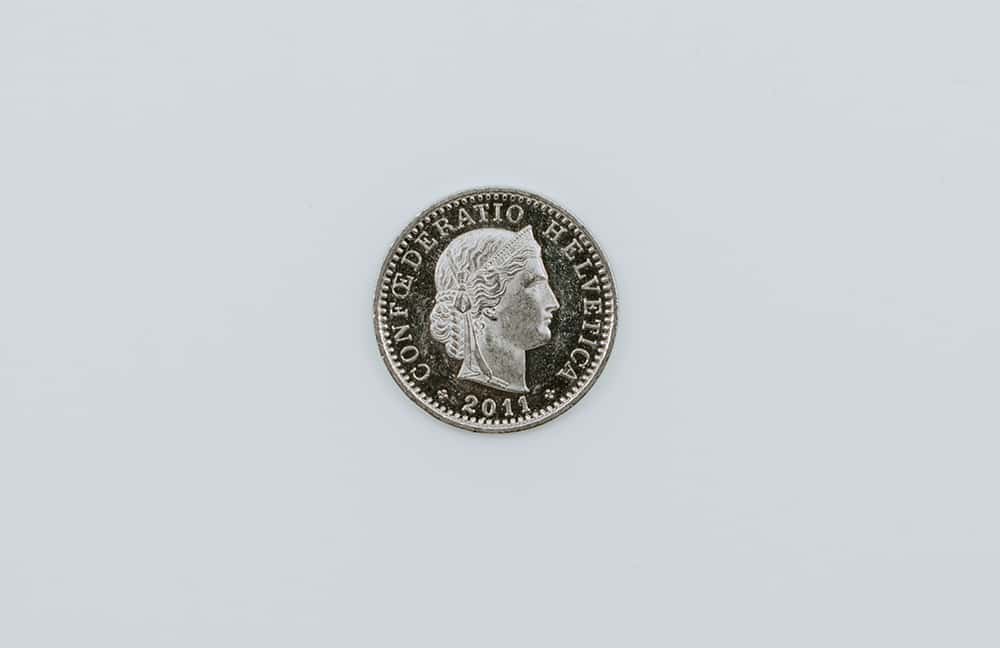 Techniques for photographing coins
Good news: Once you've got your equipment all sorted out, set up, and working, the task of actually photographing coins is fairly easy and technically straightforward, keeping these two "requirements" in mind:
You want the coin lying flat as if you're taking a picture of a document.
You want to eliminate/minimize any shadows.
The goal is to try and capture and show as much detail as you can, without shadows obscuring anything. Using the light panel/table as the base removes background shadows (and also makes it very easy to isolate the coin and strip out the background with imaging software if you want, great for layering the coin on other backgrounds and advertising!)
This means just have your camera over the coin aimed directly head on, perpendicularly. If you need to aim your lights (if you're using lamps instead of a ring flash, for instance), the "art" and any other marks and details on the coin will affect where you position them to remove shadows. You'll want at least two light sources, each on opposite sides of the coin.
If you are unsure about exposure, take at least three shots with different exposure settings: (0) normal, (+) lighter, and (-) darker. This is called bracketing. See which one works best for that particular kind of coin. You may want to log all these settings down in a notebook for future reference.


It's simple!
As you can see, the problem of how to photograph coins to get excellent professional results is already largely handled with some inexpensive equipment (much of which you may already have) and just a bit of set up and preparation. It's easily replicated too! With very little effort, you can become a master collectible coin photographer.



Get together somewhere better
Book thousands of unique spaces directly from local hosts.
Explore Spaces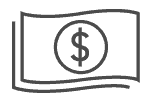 Share your space and start earning
Join thousands of hosts renting their space for meetings, events, and photo shoots.
List Your Space