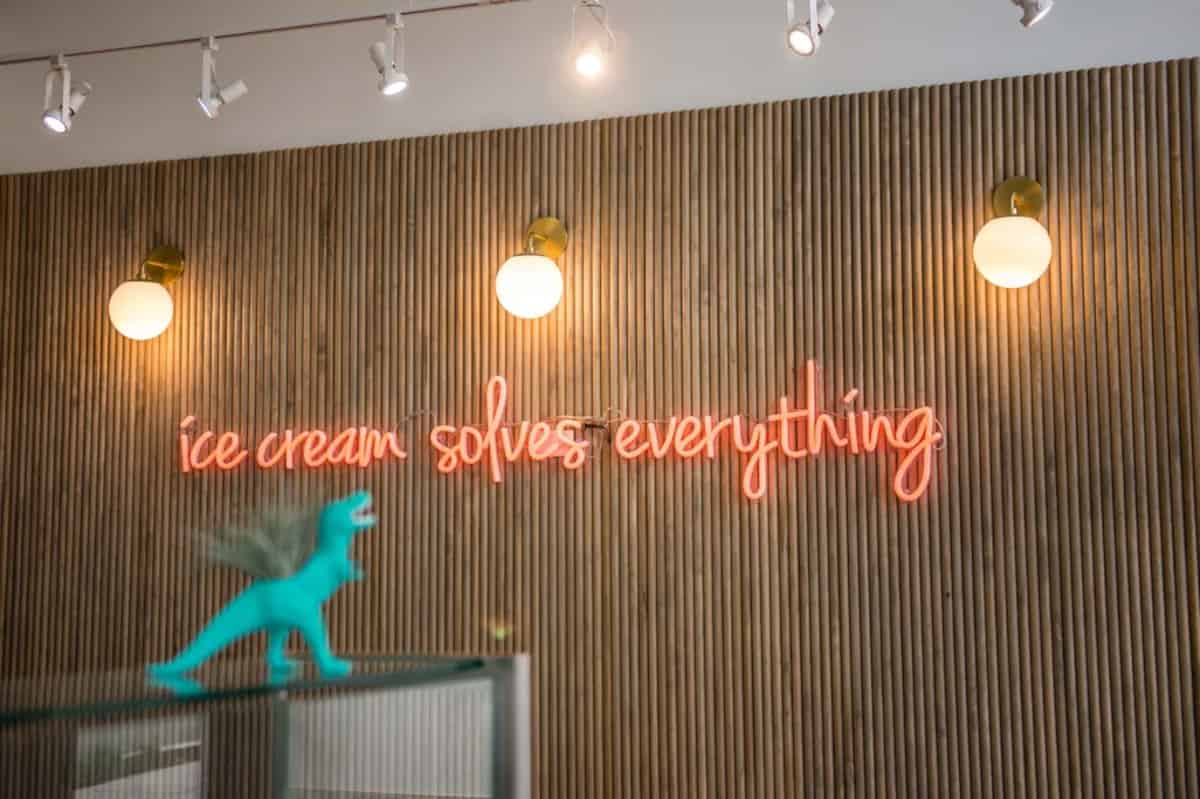 People tend to have different opinions about everything. Whether it's a political party or a sports team, not everyone or everything is in their favor. However, there is one mid-point about which there is no disagreement — ice cream is love! Sun is all bright and shiny, which marks the beginning of Summer '21. Keeping heatwaves and vacays in consideration, an ice cream party is a great way to blow off some steam. Here are 11 sweet ice cream party ideas that will make you fall in love with summer.
1. Venue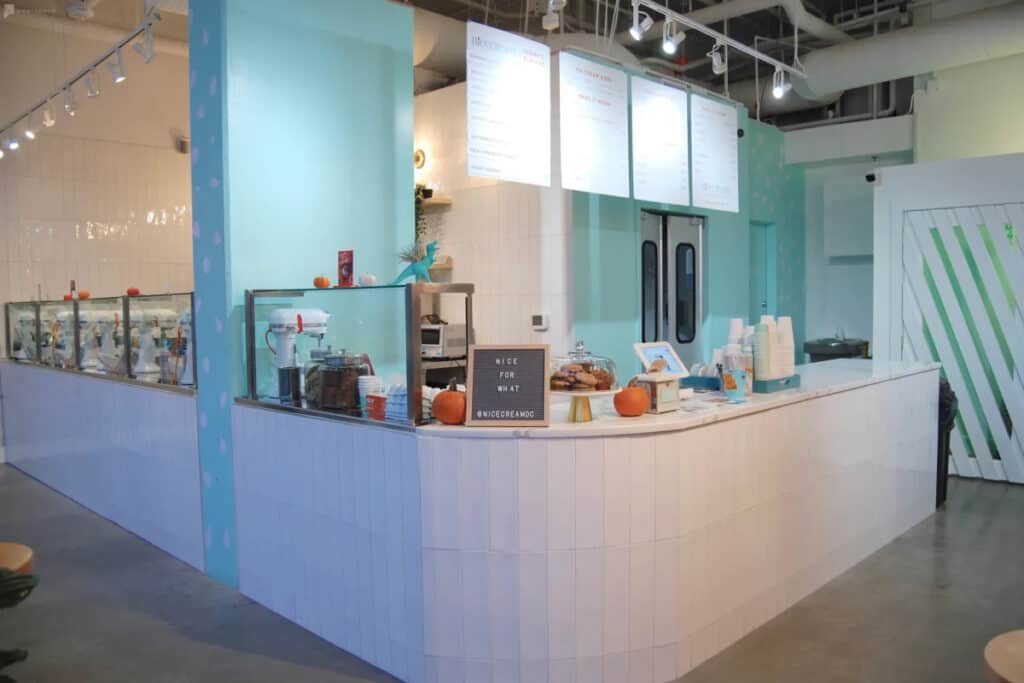 If you're planning a daytime party, you probably want to have a spacious and charming indoor venue that matches your guest count. But if you're a night person, then you can go for an outdoor pool party. A pool party with a sweet ice cream theme is perfect for summer. Finding such a location might seem complicated, but you needn't worry about Peerspace by your side! You can even rent this ice cream parlor in Washington, D.C. (pictured above) with the treats and decor already on hand! With tons of nearby locations fulfilling your demands, you can choose your favorite venue trouble-free with Peerspace.
2. DIY ice cream carts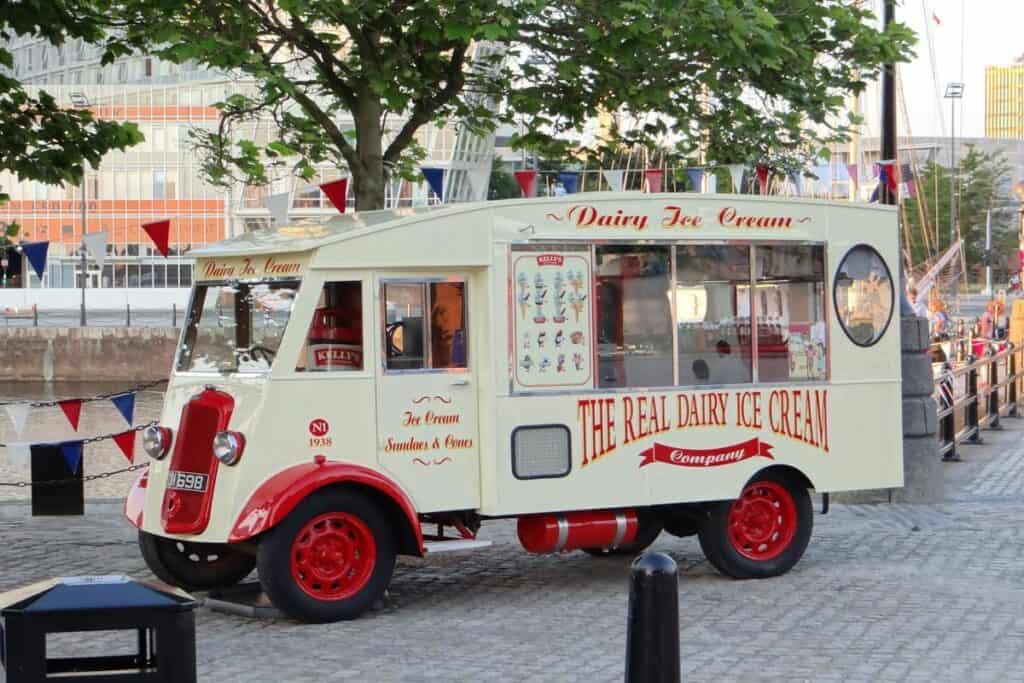 Craft your own ice cream cart! First, paint a few cardboard pieces, then write your name and "ice-cream cart" below it. Then, paste each board piece on a cooler, and you have got yourself an ice cream cart. Or you could print a poster of an ice cream truck and paste it on the wall near a shelf and load your ice creams on there. Preparing these might take time, but they are worth it.
3. Mouthwatering invites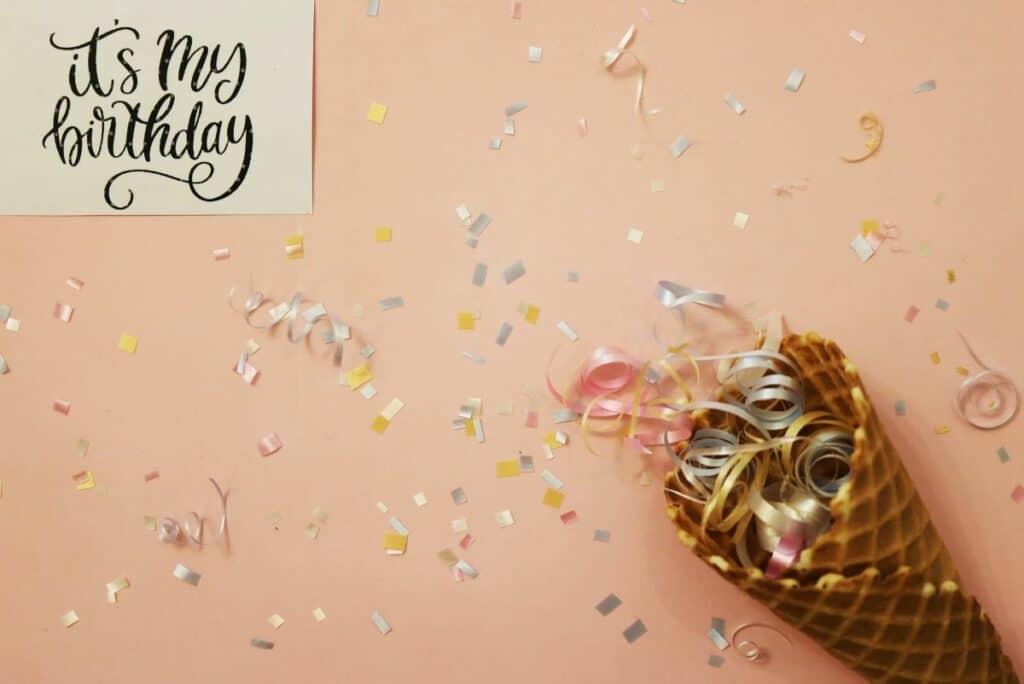 You could either go for colorful invitations with ice cream printed on them or invitation cards cut in a cone ice cream shape. Going for both is even better! Ensure to send these invitations out during the day so that the sun and your ice cream invite do their job simultaneously. Add a catchy ice cream-related phrase like "blow off some steam with an ice cream" to make it more attractive.
4. Your parlor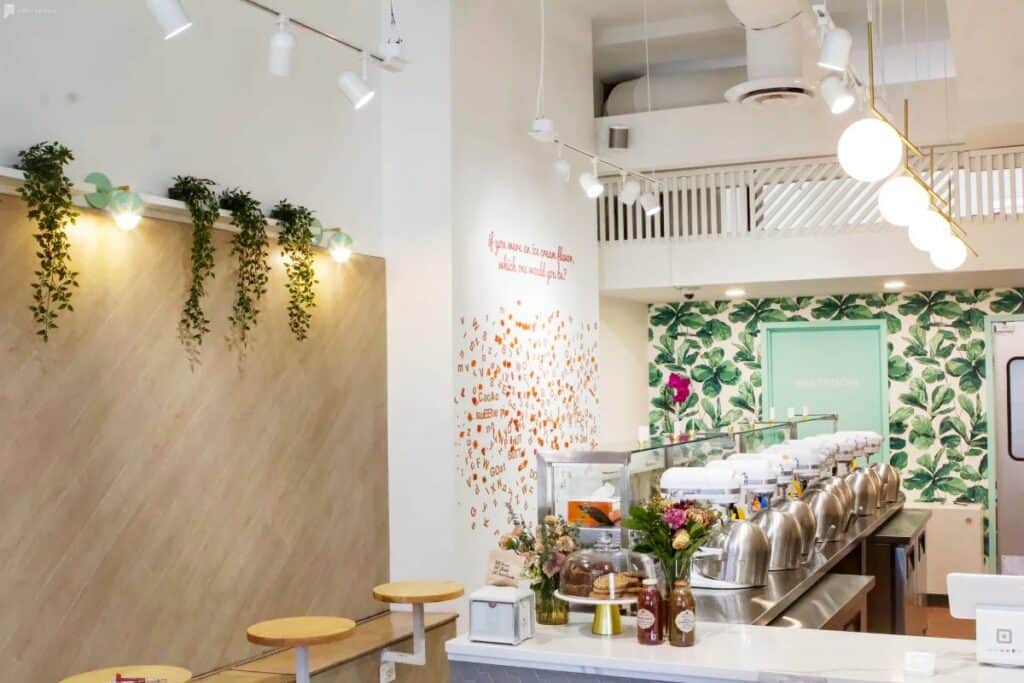 Instead of a "Welcome" sign at the door, get a customized ice cream parlor sign with your name on it. Hang it on the door, so your guests know that they are heading to an incredible party! If you prefer the chalkboard look or find it more convenient, that will do the job too. However, add a funky ice cream drawing at the corner to make it look more attractive.
5. Thank you, honey bees!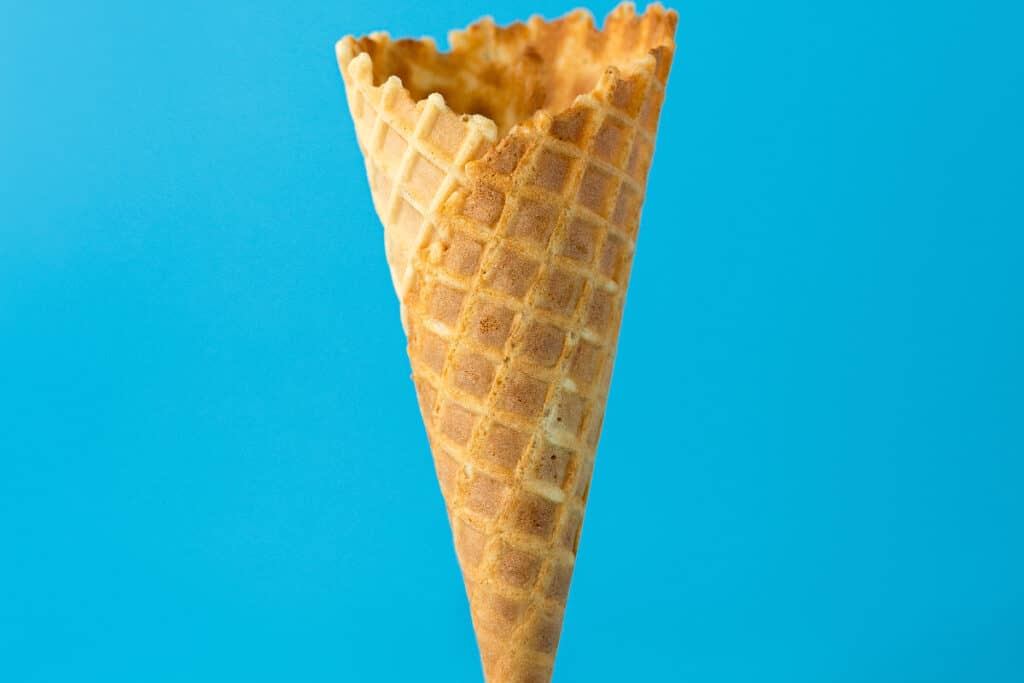 Honeycombs are, no doubt, a treat for the eyes. But did you know you can buy paper honeycomb ice cream cones online? They are easy to find and hardly make any difference in your budget, so you should nab them for your party ASAP. Hang these adorable and festive decorations from the ceiling and watch as your guests (ice)scream with delight.
6. Photoshoot corner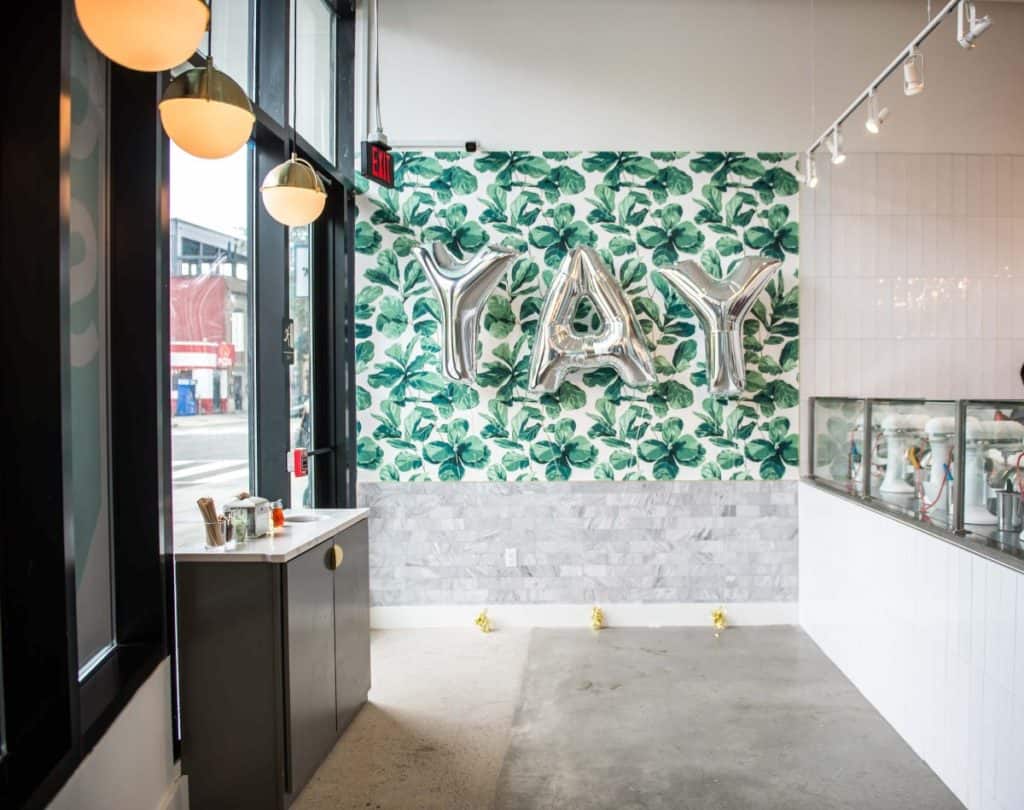 Pictures are essential to conserving golden memories. Set up a photoshoot corner that will even make your non-photogenic friends want to have some pictures. Get a unique and special ice cream parlor picture from the internet. Replace the name of the parlor with yours. Get it printed and paste it on a wall. Put a table with ice cream on it along with a stool by its side. You could also get an ice cream truck in the background instead of an entrance to a parlor.
7. Add more flavors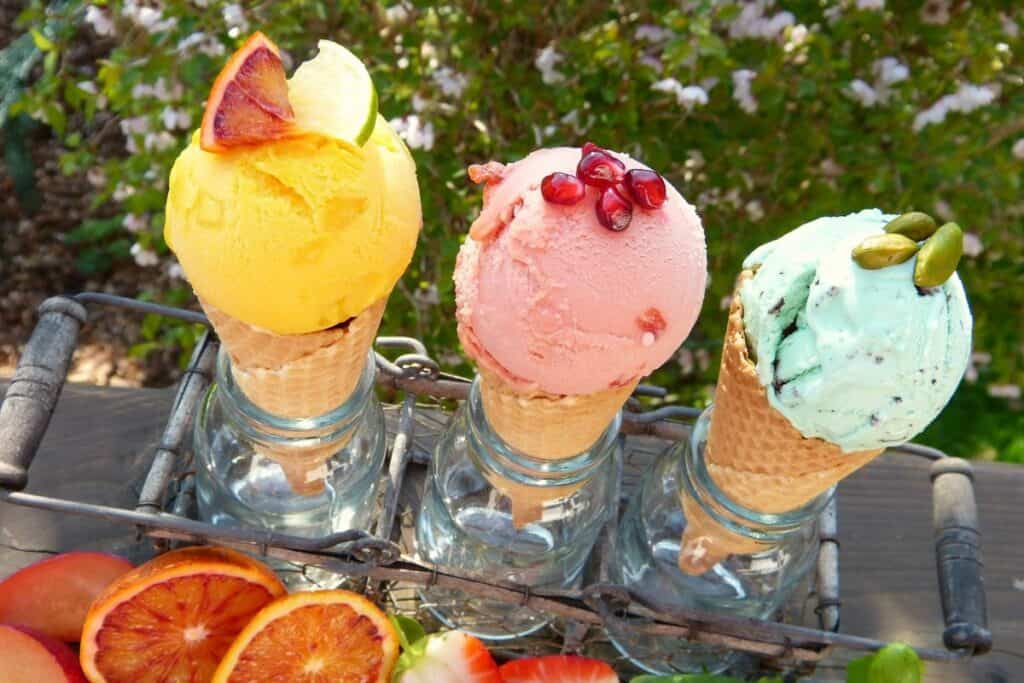 There's a misconception that people are either chocolate ice cream lovers or vanilla ice cream lovers. The truth is, people love to try different flavors, so do not limit your servings to chocolate or vanilla. Add banana, mango, cappuccino, strawberry, peanut butter, cookies and cream, and all the rest that you think your guests might like.
8. And toppings!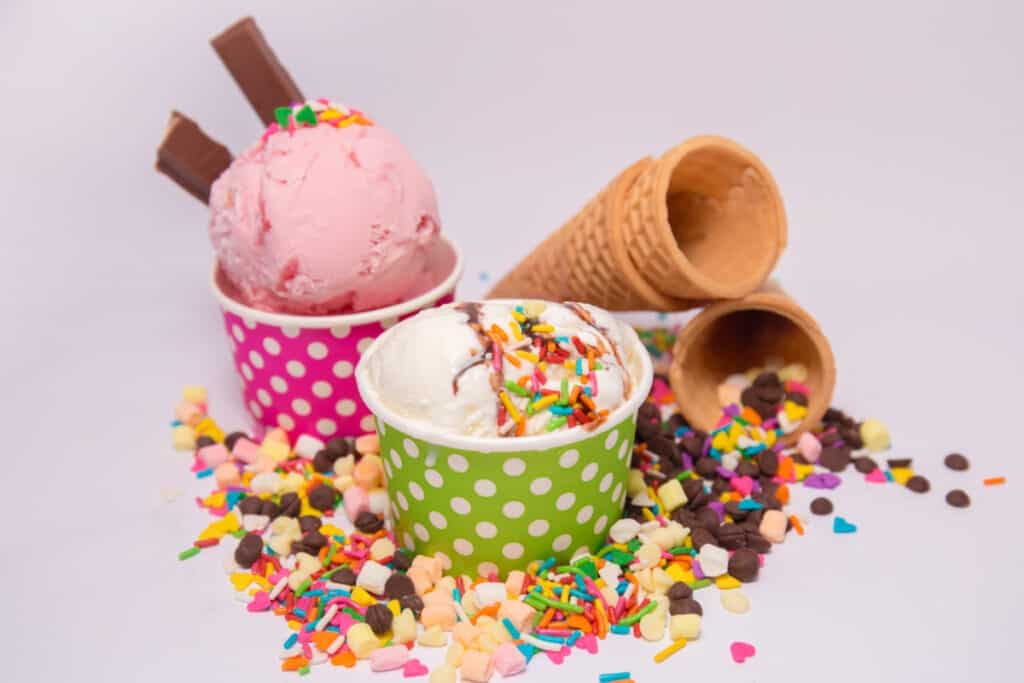 What makes ice cream even better is the toppings. Buy different kinds of toppings and let the guests choose their preferences. The best ice cream toppings include hot fudge, sprinkles, caramel, Oreos, whipped cream, chocolate chunks, and cookie dough. Set them all on your cart and watch as your guests act like kids again, creating their very own sundaes!
9. DIY (Decorate-It-Yourself)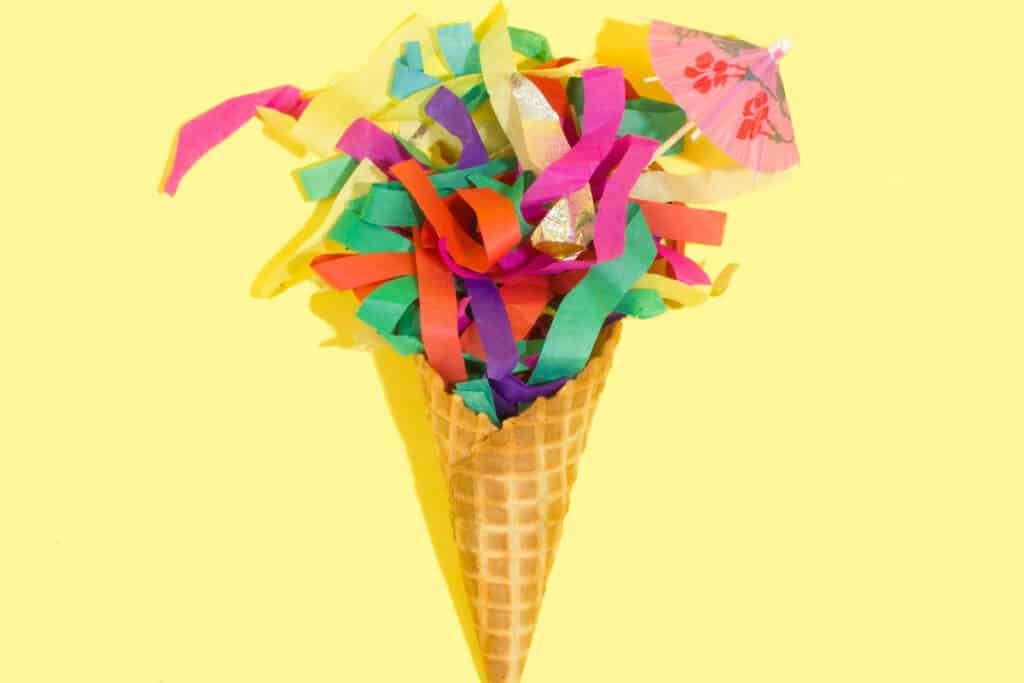 "Do It Yourself" decorations are a great way to illustrate your creativity. Here are some ideas to make it easier for you. Fold a card paper into a conical shape, tape it to the wall, and put a balloon in it. You could do it on a complete wall by adding these cones a distance. Use different colored balloons to show different flavors. Create a conical centerpiece that matches your theme to further add to the delicacy of your venue. Show your creativity by making the party favors yourself, such as colorful cones as a thank you or bowls with ice cream bowls, or you could buy ice-cream-shaped pens to present to your guests.
10. Let's play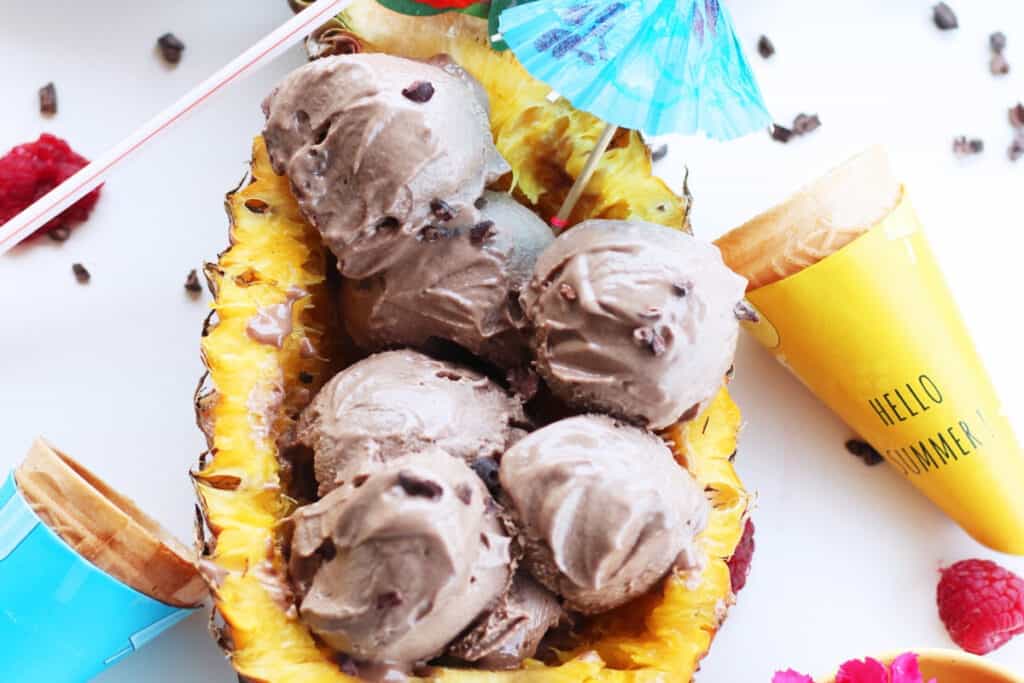 Have an ice cream contest. Make sure all the supplies are available and appoint a judge. The one who gets the most creative with ice cream wins. Prepare some special gifts for the winner. Gifts can be anything related to your theme, like an ice cream keychain or an ice cream bowl and spoon. Another interesting game could be "Guess the Flavor." All you need to do is blindfold a guest and make them guess the flavor of ice cream with only one lick.
11. Party supplies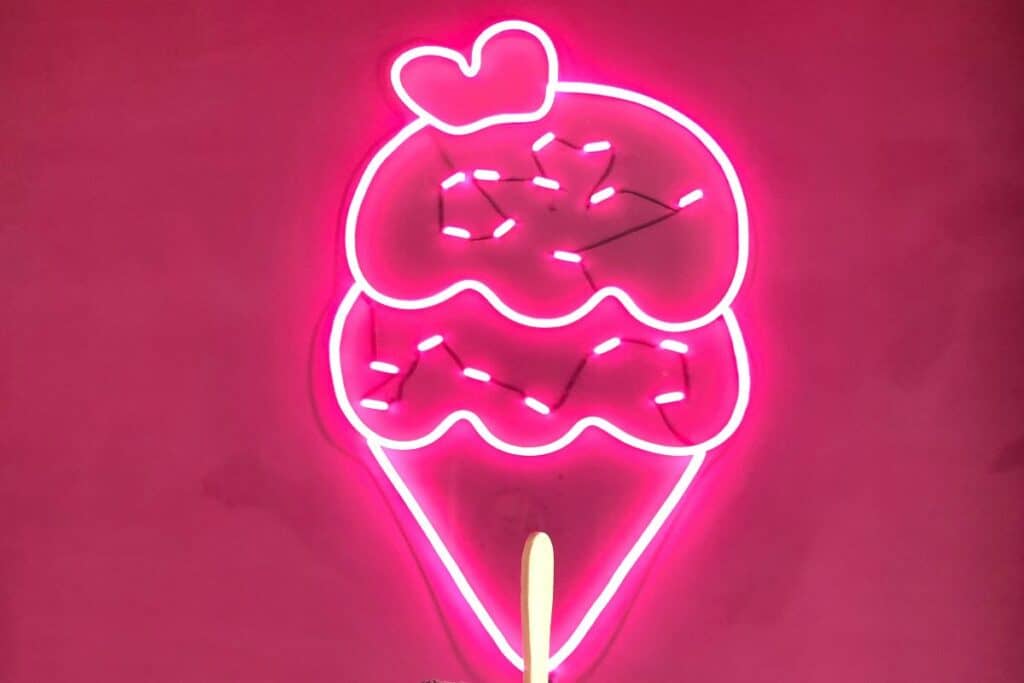 Party supplies help the most in creating a wholesome theme, and they are the least expensive. You could buy disposable plates and cups, personalized bag tags, invitations and thank you cards, stickers, keychains, balloons, and many more for a fair price. If your nearby store is an expensive one, search for them online. You wouldn't believe how amazing these products are.
Get together somewhere better
Book thousands of unique spaces directly from local hosts.
Explore Spaces
Share your space and start earning
Join thousands of hosts renting their space for meetings, events, and photo shoots.
List Your Space