The 8 Most Instagrammable Places in Detroit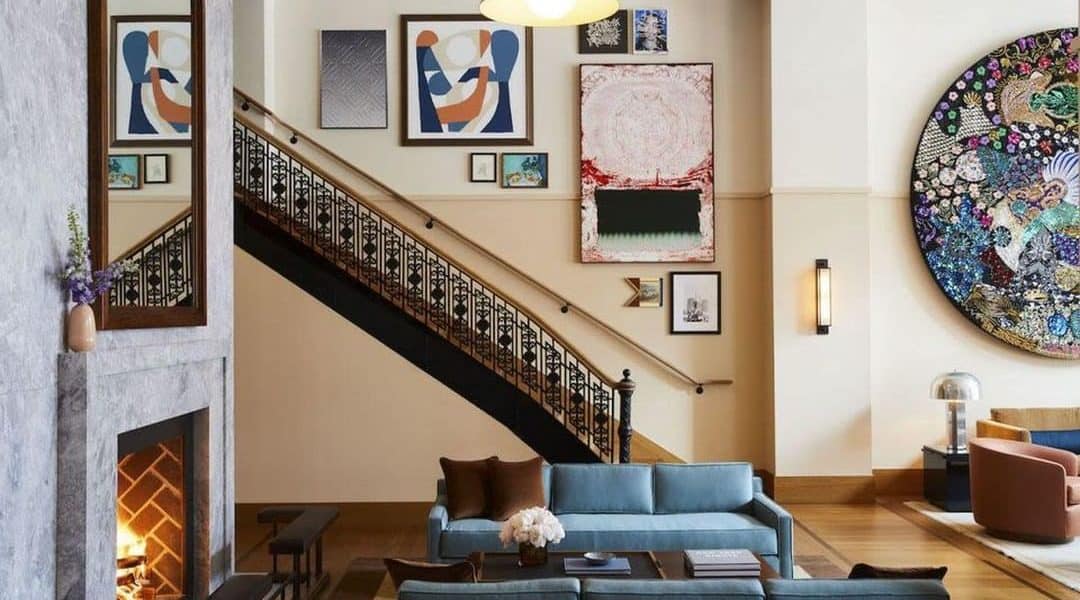 Much of the Detroit's historic beauty is being restored through imaginative and ambitious renovation projects. A practical byproduct of all of this creative transformation? Some truly beautiful and unique places, the kind Instagram was made for. Our list of the eight most Instagrammable places in Detroit includes quirky art spaces, chic boutique hotels, old-school institutions, and raw event halls.
Detroit has made no secret of its belief in its ever-growing creative community. This goes well beyond its obvious historical music output. This is, after all, the city that gives writers free houses. It's home to the Heidelberg Project. And, as Detroit channels its underdog spirit to revive struggling neighborhoods, artists are finding their place on the front lines.


One of the most stylish spaces in Detroit is a pre-fabricated steel Quonset hut called the QuonsetHaus. QuonsetHaus is is part of the True North community, which contains several such huts. Most of the huts at True North are full-time private residences, but QuonsetHaus is available for rental. It's outfitted with products from local stores or designed by local talents, from Shinola to Pot and Box and City Bird.
The space is impeccably decorated with Scandinavian urban-living design concepts in mind. Best of all, the natural light inside QuonsetHaus isn't quite like any other building, owing to the unique and open shape of the structure, as well as the fact that many of its walls are essentially translucent. All of this firmly cements Quonset's position among the most Instagrammable places in Detroit.


Detroit Artists' Test Lab (DATL) is an art community treasure on the East Side, a mixed-use space for the creative community. Studios, galleries, event spaces, and podcast studios are all among DATL's offerings. Since there's so much art happening, it's no surprise that it's one of the most Instagrammable places in Detroit. The hip common spaces are stylishly decorated, and even the building's exterior features beautiful artwork. A great mural is always 'Gram-worthy, after all.
The Jam Handy's story is strange and wonderful. Its original owner, Jam Handy, used the building to produce over 25,000 institutional films for various clients, including 7,000 training videos for the United States military during World War II. The Jam Handy building was his organization's HQ and theatre, but as the organization disappeared, the future of the building seemed in jeopardy.
Then, in 2010, Simeon and Nat Heyer purchased the building for a paltry $13,000 in a tax auction, converting it to an event space. The Jam Handy is the kind of raw warehouse space that's great for photography, especially if you can incorporate its attractive hanging overhead plant fixture. The Handy's historic façade looks great in photos, so don't forget to snap one selfie out front, too.


We're suckers for restored historic buildings. The Shinola is one such project, a 129-room boutique hotel that's positively dripping in charm. The property comprises five buildings — the T.B. Rayl & Co. sporting goods and hardware store, a Singer sewing-machine store, and three new buildings thoughtfully designed to reflect downtown Detroit's historic architecture.
The accommodations feature artistic details like wallpaper inspired by the original patterns discovered during the original buildings' renovation, as well as handcrafted millwork. Lovers of vintage modern style won't be able to get enough of the place.


The Eastern is a downtown industrial event space perfect for Instagrammable events and general photography. Whether you're invited to something here or hosting an event of your own, make sure to take full advantage of the raw wall space (it's the perfect backdrop), and try to get those bespoke lighting features in the frame. They've even got a greenery wall!


The Detroit Institute of the Arts (DIA) might have the highest density of beautiful things to see of any spot in the city. It's impossible to spend time here without feeling inspired, and the sheer variety of what's on display ensures there's something for every photostream.
And since exhibits and projects come and go, you can return to DIA again and again to recreate that spark. In particular, Diego Rivera's stunning "Detroit Industry" murals are popular posting material. As if all of that weren't enough, the entire building is a showcase of gorgeous historic architecture.
Playground Detroit does double duty as both a gallery and talent agency. Its mission is to protect and foster the growth of Detroit's creative professionals and, so far, they're doing an excellent ob. Since their gallery space is also open for events, there are always new and exciting things happening within Playground Detroit's walls. You'll find plenty here to Instagram, whether it's a piece of art on the wall or something incredible on a stage.


The former downtown Detroit Fire Department headquarters is now the Detroit Foundation Hotel, and we couldn't love the look of it more. There's enough of the old fire house's soul in it that guests don't forget their surroundings, but the building is thoroughly modern, demonstrating forward-thinking design and architecture. Every detail here is deliberate.
In the guest rooms, designers used Detroit-sourced salvaged wood for the headboards. The Detroit Wallpaper Co. designed custom wallpaper featuring printed photographs of historic Detroit structures. The color palette — deep chocolates and pastel metallic with pink and blue accents — is modeled on popular paint colors for 1960s-era automobiles.
The Foundation also houses the "chic yet approachable" restaurant named The Apparatus, which in and of itself is full of wonderful shots waiting to be taken. No list of the most Instagrammable places in Detroit would be complete without The Foundation.


We can't wait to see what Detroit has to show us next. There's a vitality here that's hard to quantify, a sense of movement and mission. Get out there and chronicle it, one Insta post at a time. Don't forget to tag us with #MadeInPeerspace when you do.



Get together somewhere better
Book thousands of unique spaces directly from local hosts.
Explore Spaces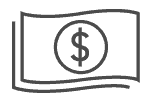 Share your space and start earning
Join thousands of hosts renting their space for meetings, events, and photo shoots.
List Your Space