The 11 Most Instagrammable Places in Minneapolis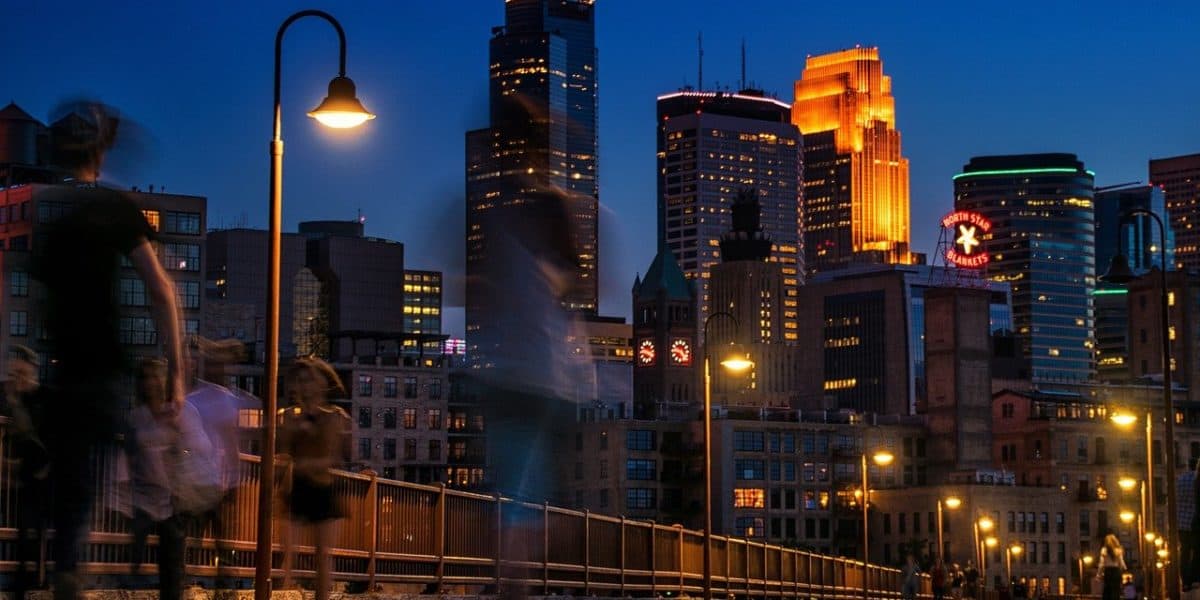 When you think "Minneapolis," do you immediately think "freezing?" While that's certainly accurate most of the year, there's much more to the story of this stunning (and frankly underrated) city than its brisk weather. Rather, it's a vibrant metropolis chock-full of creatives with bright ideas, warm hearts, and an aptitude for making interior and exterior spaces welcoming and photogenic. Our collection of the most Instagrammable places in Minneapolis will prove the so-called "mini Apple" isn't so icy after all.


1. Honor Prince's memory by touring Paisley Park
Paisley Park is basically this generation's Graceland, sacred to all who loved the genius Minneapolitan who tragically died well before his prime. Located just a 24-minute drive from the city center, Prince's former residence-turned-museum is definitely one of Minneapolis' most Instagrammable places. Your page will glow Prince purple when you post pics of his personal memorabilia, his private concert hall, wardrobe, motorcycles, and so much more. Bonus: Take a drive to the nearby house where "Purple Rain" was filmed, and photograph the outside. It's at 3420 Snelling Avenue.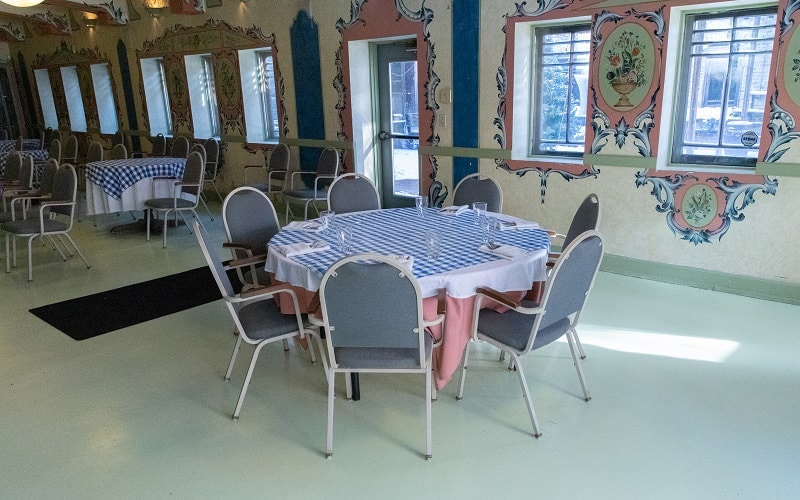 The city of Minneapolis was founded on Dakota land by a slew of European settlers, many of whom hailed from what is now Germany. In honor of those Germans and their descendants – and of the beer they brew – check out this highly photographical venue. The walls are painted in vintage German pastel floral motifs, and the high ceilings allow for crisp lighting. An old school upright piano will make a nice background for photos of beer-buzzed friends singing traditional "lieder" songs, perhaps wearing lederhosen and brandishing pretzels. You know, if that's your thing.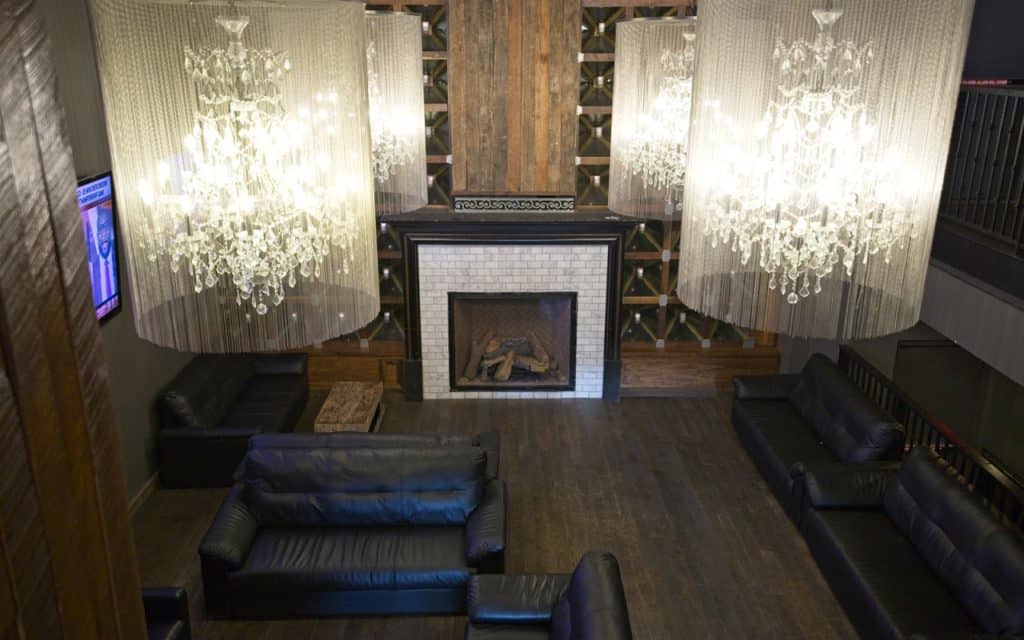 For Instagram photos of the highest caliber, you'll need an exquisite backdrop. Think glittery Art Deco chandeliers meet rustic fireplaces meet industrial ceilings meet contemporary audio visual technology. That's what this private room of one of Minneapolis' trendiest clubs offers party hosts and their select invitees. Plus, you get all the highly photogenic amenities of the upscale nightclub itself, like commercial restrooms with great vintage gilded mirrors. All this combines to make for one of the most Instagrammable places in Minneapolis.
4. Capture an unforgettable shot from the Stone Arch Bridge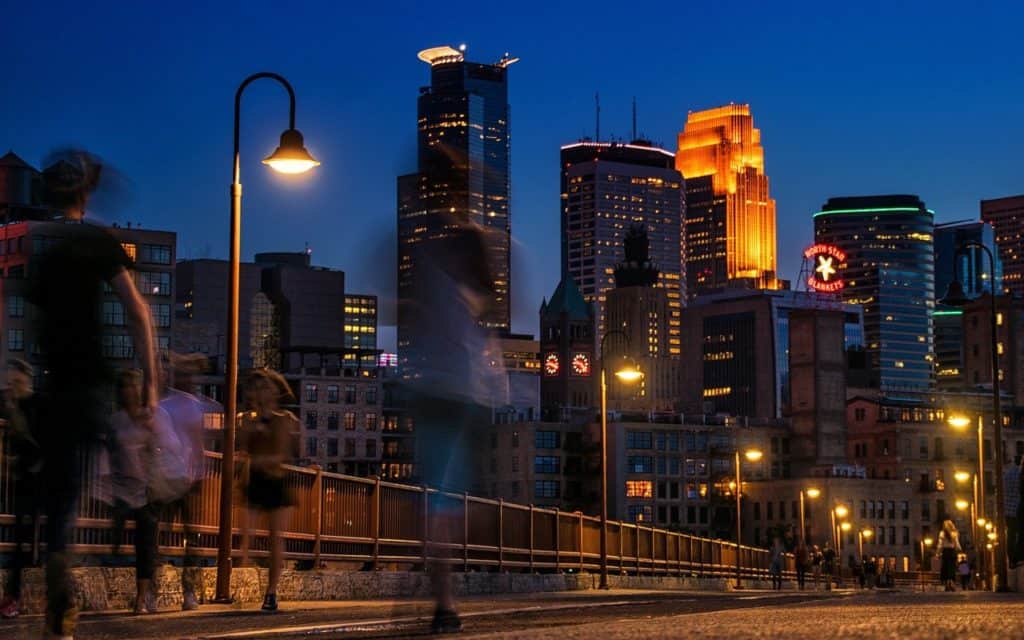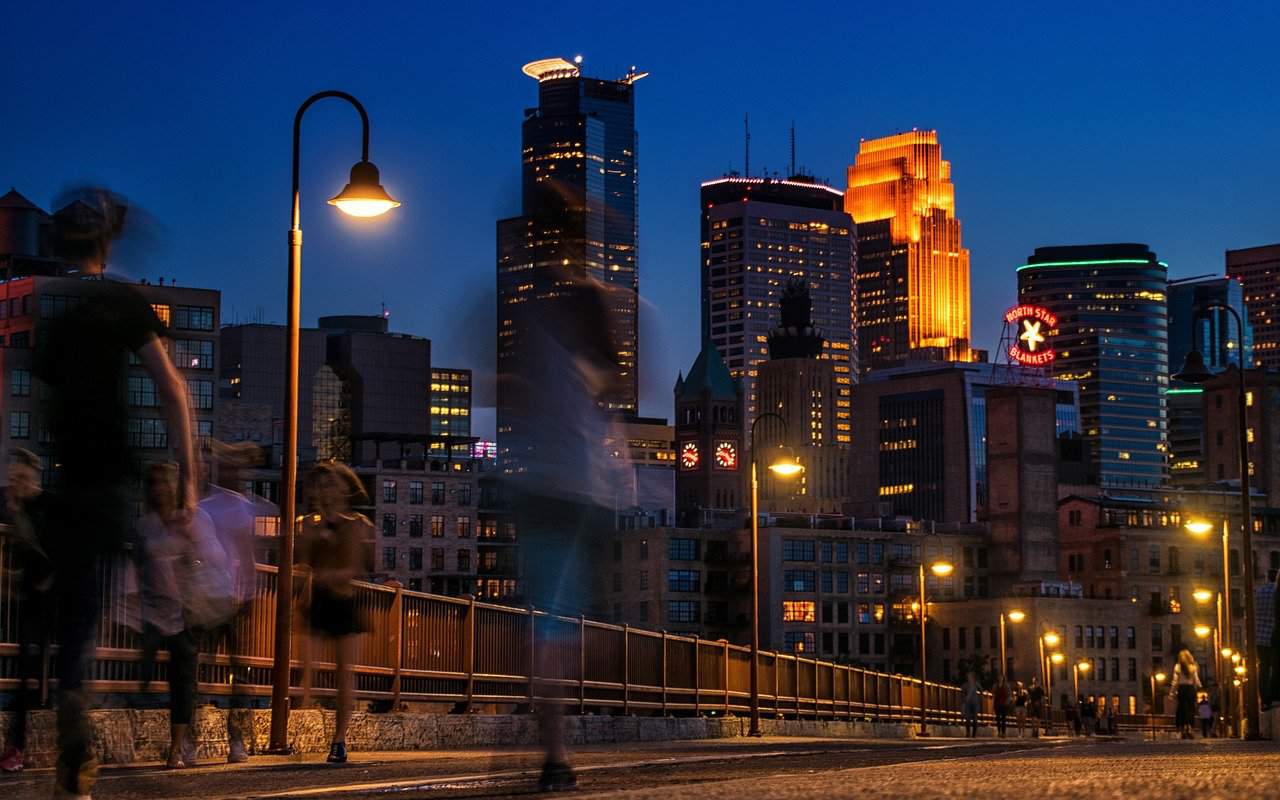 Sure, St. Louis has its arch, but Minneapolis has the only slightly less impressive Stone Arch Bridge. The bridge spans the Mississippi River's St. Anthony Falls, connecting two quaint parks – Father Hennepin Bluff Park and Mill Ruins Park. Another of Minneapolis' fine historic landmarks, the bridge falls under the National Parks system's jurisdiction as a National Civil Engineering Landmark. The James J. Hill's Great Northern Railroad company built it to carry passengers and cargo to the Union Station in the city center. Today the bridge hosts festivals and food trucks, fireworks, and arts fairs. And from the deck, you can see the skyline and many famous Minneapolis buildings.


You really can't go wrong photographing the Walker Arts Center's sculpture garden – indisputably one of the most Instagrammable places in Minneapolis. Entrance is free and the park is open 365 days a year, 6 a.m. to midnight. Each of the 60 sculptures in the garden is highly photogenic, from the giant cherry in a spoon by Claes Oldenburg and Coosje van Bruggen, to Robert Indiana's iconic metal "Love" sculpture that was depicted for several years on US postage stamps. As you walk around the garden, you'll realize that a lot of the art is familiar, maybe because it's been featured in quite a number of indie flicks.


6. Be inspired by jaw-dropping snapshots at Minnehaha Falls
It's hard not to giggle at the name of this waterfall, named after an Indigenous woman in Longfellow's "The Song of Hiawatha." Harder still is keeping your jaw from dropping. The 53-foot waterfall is nothing shy of stunning, an implied entry on our list of the most Instagrammable places in Minneapolis. Easily accessible right near the airport, the fall is surrounded by the equally picturesque 167-acre Minnehaha Regional Park. You can swim in the wading pools at the base of the waterfall, and then dry off and shoot the park's forested gardens and historical buildings (in addition, of course, to the waterfall itself).


If a cemetery could be fanciful and multicultural, it would be Lakewood. Seldom do you encounter a final resting place that hosts special events and historical tours, but here you can meander through the historic 1910 Byzantine-style chapel or wander on a PDF-guided memorial symbolism excursion. There's even a trolley that takes folks around to visit graves or just savor the solemnity. It's a highly striking site and widely considered a Minneapolis community treasure.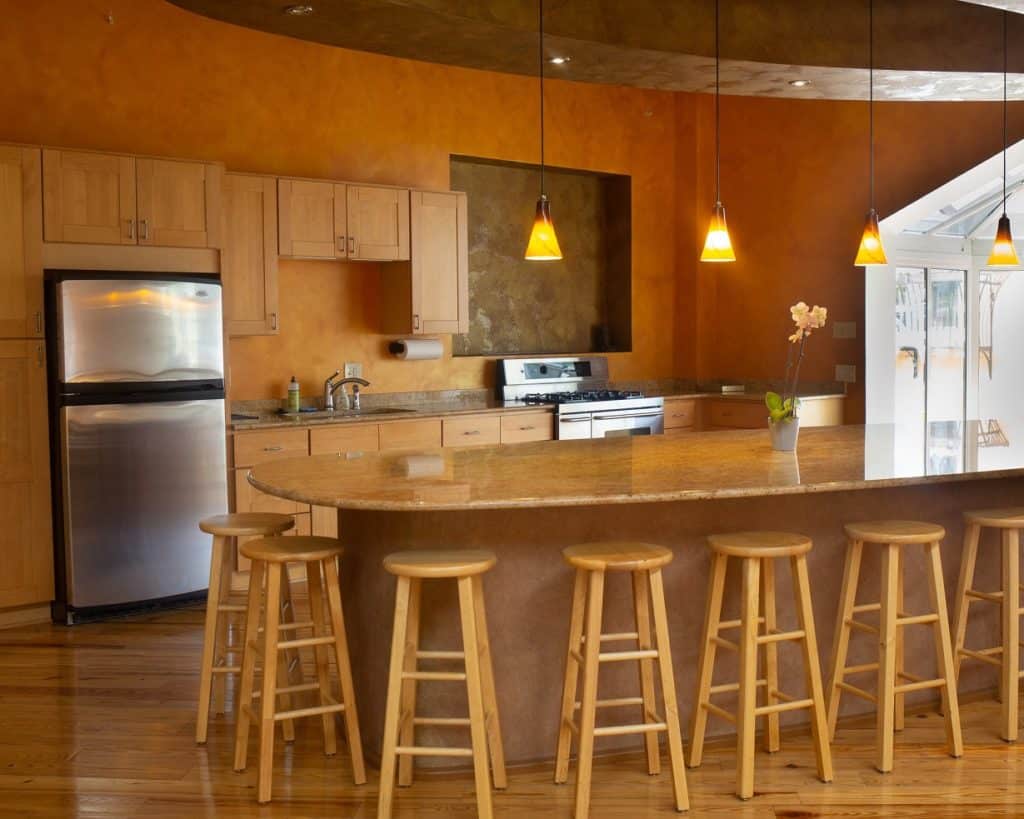 What do you get when you combine a wellness center venue with a culinary class room? Answer: a medley of highly photogenic nooks and a specialized chef's kitchen, all situated in a vast space punctuated with natural elements. There's a granite island, copper lighting fixtures, tactful Scandinavian aesthetic cabinets, and sunlight galore. Plus, there's no shortage of ficus plants, adding yet another texture to the overall visual appeal of this welcoming space.
*Actually, you can take photos of the kitchen sink, too. It's quite elegant, and just another element making this one of Minneapolis' most Instagrammable places.


9. Beautify your home with a picture of the Bob Dylan mural
Prince wasn't the only super famous musician to come out of Minneapolis – Minnesotan Bob Dylan lived there for a while as a kid. Brazilian artist Eduardo Kobra's 2015 mural commemorating him is by far one of theb. It's easy to get to, being just off the light rail downtown. And it's hard to miss, considering that it's five stories tall and a psychedelic circus of colors. Check it out on the corner of Hennepin Avenue and Fifth Street South.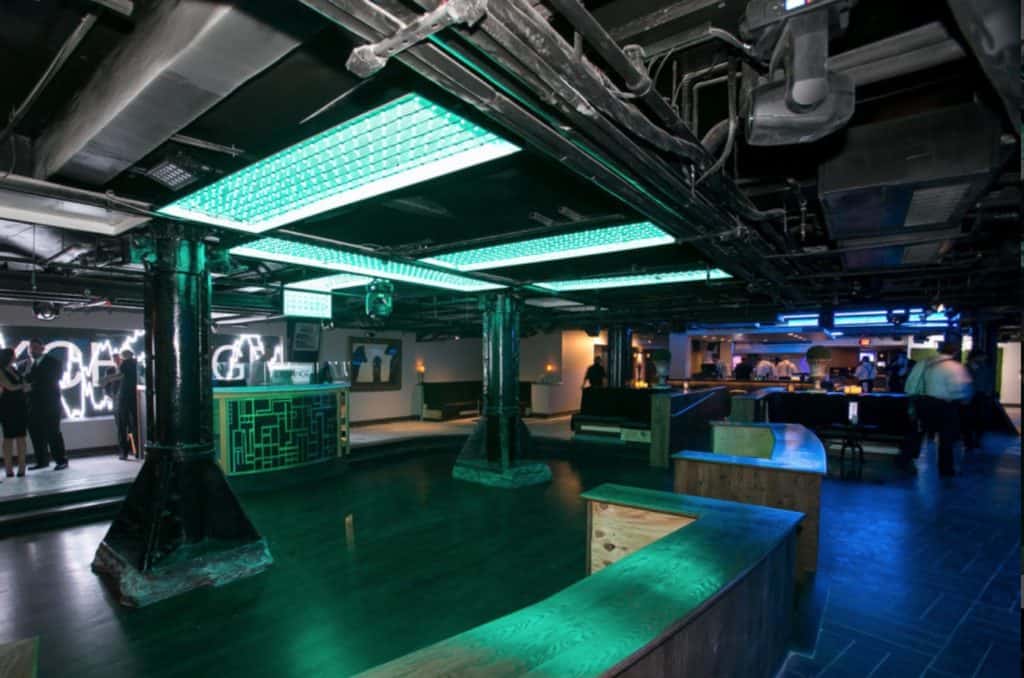 If you're going for a more industrial vibe, don't miss the discotheque environment at this visually stimulating venue. Its spacious 7,500 square feet offer quite the photographic variety, somehow successfully fusing plush booth seating with exposed pipes and colorful neon and florescent lights overhead. It's reminiscent of a 1990s multilevel disco roller skating rink, but with EDM music instead of Nirvana and velvet ropes to section off the VIPs. This venue is nothing if not stimulating, and one can only imagine the crazy late-night Instagram pictures that will be the envy of your friends.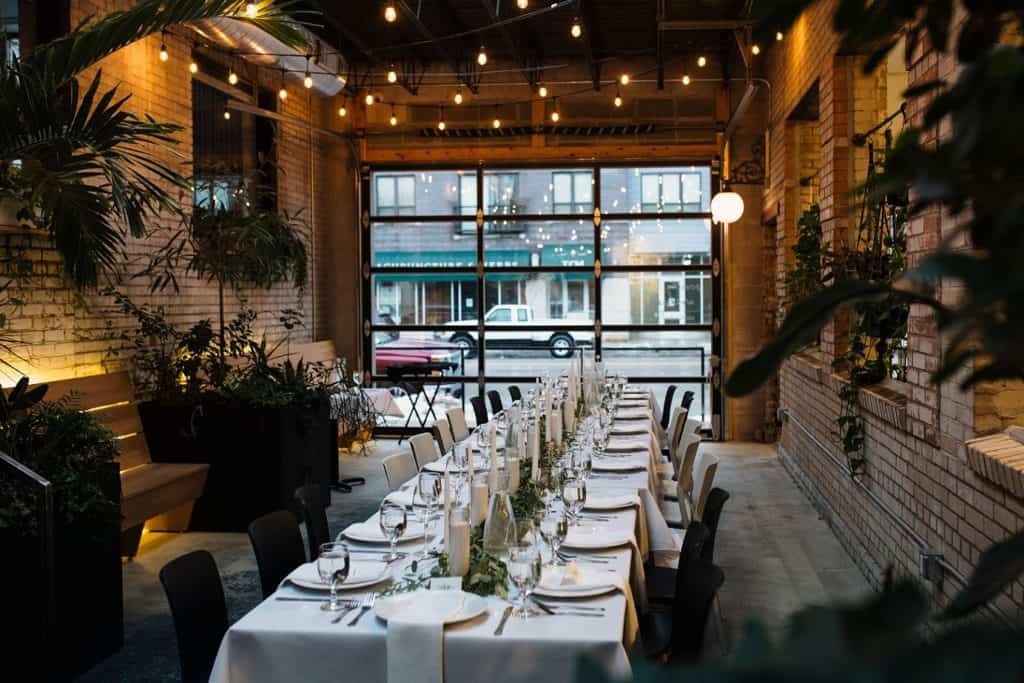 Greenery abounds at this contemporary uptown venue. It has so much light pouring in that you can forget you're in a winter wonderland and transport yourself to an unnamed island country, perhaps a former British colony. In addition to the main space, there's an indoor/outdoor atrium with plentiful seating, offering another visual perspective, still more light, and, you guessed it, more foliage. The painting of Dolly Parton, though, really adds a special something for your artistically inclined guests to snap. This has to be one of the most Instagrammable spots in all of Minneapolis, albeit undiscovered.



Get together somewhere better
Book thousands of unique spaces directly from local hosts.
Explore Spaces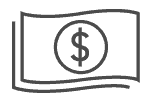 Share your space and start earning
Join thousands of hosts renting their space for meetings, events, and photo shoots.
List Your Space