Here's How and Where to Rent a Kitchen for a Day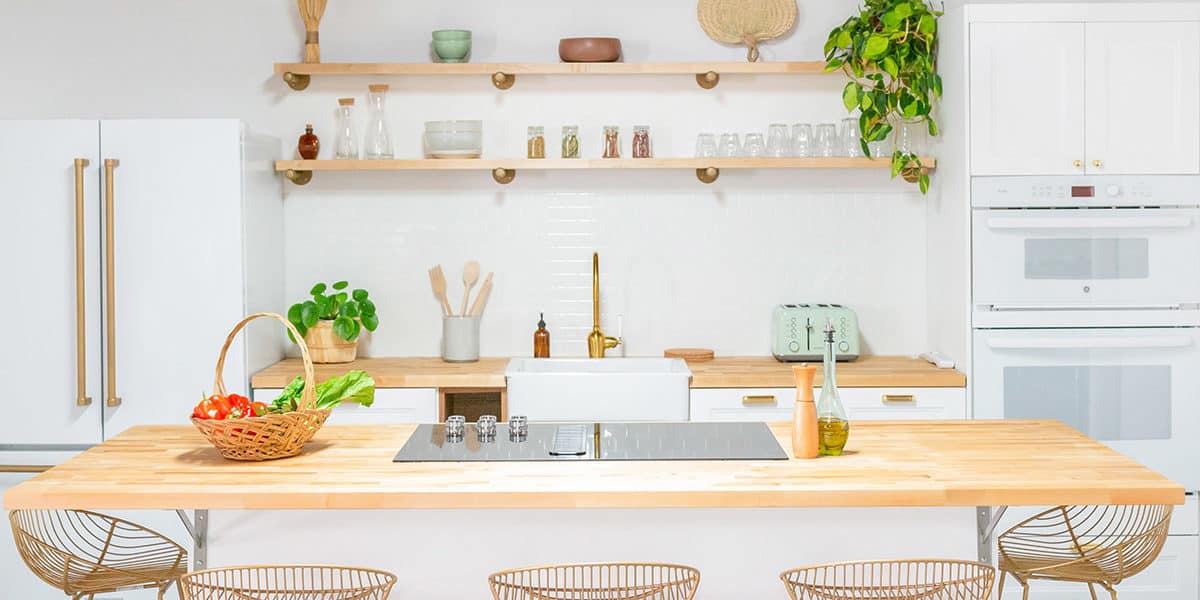 While nearly every home or apartment has its own kitchen, not every kitchen is ideal for every occasion. Maybe your kitchen is too small or doesn't have the right equipment. Or maybe the kitchen is great, but you don't have enough entertaining space elsewhere in the house for an event you have in mind. Whatever the reason, there are times when you may wish you had access to someone else's kitchen. Fortunately, you don't have to remodel your home to have the kitchen of your dreams! Here's how to rent a kitchen for a day for nearly any occasion.
Why rent a kitchen for a day?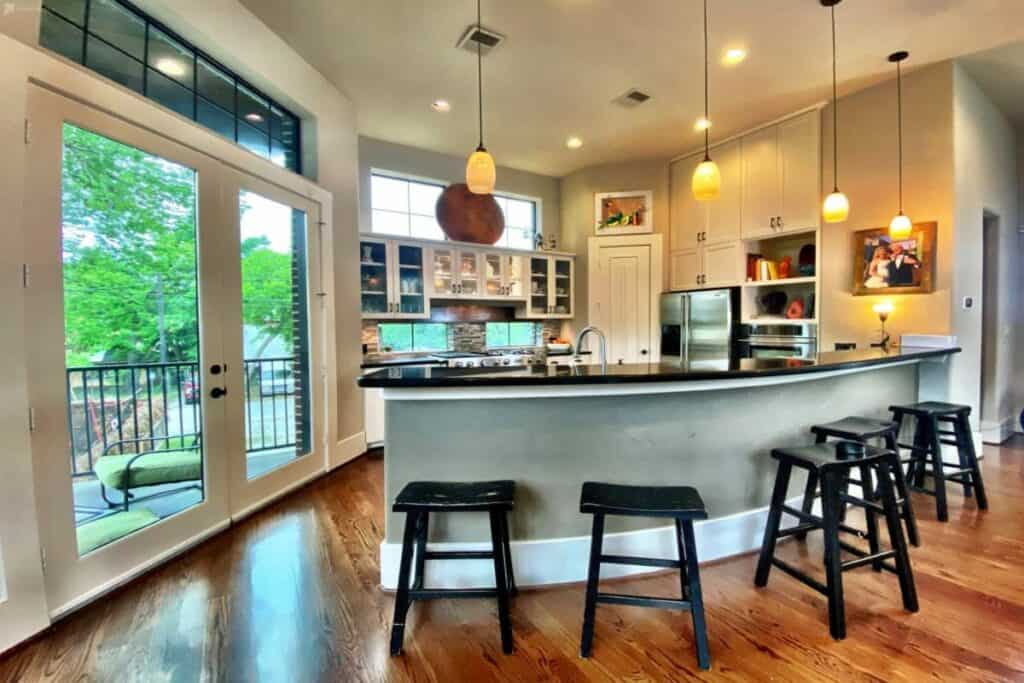 There are a few reasons why you might choose to rent a kitchen rather than make do with your own — including size, equipment, location, decor, and more.
Size
The first is pretty straightforward: if you're cooking a meal for a large group or hosting a cooking class, then you simply may not have room in an everyday household kitchen. If that's the case, then an industrial or commercial kitchen might be what you need.
But your event doesn't have to be unusually large to require a bigger kitchen. In many parts of the world, living spaces are getting smaller than ever. Therefore, you may simply want to host a small to medium-sized dinner party without your guests feeling cramped. Also, maybe you share a kitchen with housemates and don't want to get in their way while you host your celebration.
Equipment
The second reason is equipment. Some apartments may only have a kitchenette without a full stove or oven. And let's face it: cooking dinner on a hot plate is no fun. Or, you may not have enough pots and pans, utensils, knives, and cutting boards to cook the dishes that you have in mind.
A gourmet chef's kitchen will be equipped with all of the gear you need that aren't typical in a standard personal kitchen.
Most chef's kitchens will include:
Multiple ovens and sinks
Sub-zero refrigerators and freezers
Specialized equipment, such as a blender or food processor
Serving dishes and tableware
Multiple full-sized dishwashers
Buying or renting these things separately can be very costly, so you can save money by renting a space that includes it all and more.
Location
Aside from size and equipment, there are a few other reasons why you might decide to rent a kitchen for the day. Location is an important factor to consider. If your guests are coming into town for your event or pop-up dinner, it makes sense to host it in a central location. If you're visiting from out of town, you likely won't have a kitchen at your hotel.
Renting a kitchen that's easy to get to is especially important if you're planning a cooking class, a dinner party, or a photo/video shoot. You can search for kitchens on Peerspace that are accessible by public transit, have ADA-compliant entrances, or are available to rent after business hours.
Decor
Finally, atmosphere and decor can play a role, too. You may be looking for a cozy home to host a baby or bridal shower, and want an on-site kitchen that your caterer can use. Or, you may be a food blogger shooting photos or videos for your Instagram feed or YouTube channel. In that case, you'll need a kitchen with plenty of natural light and aesthetically pleasing decor.
As you can see, there are dozens of great reasons to consider renting a kitchen for the day. To recap, a few of the events that might call for a gourmet or commercial kitchen:
A cooking class or demonstration
A house party or shower
A pop-up dinner
A photo/video shoot
Whether the kitchen is the main attraction or just a convenience you want in another type of event space, let's look at how to go about finding and renting the kitchen you need.
How to rent a kitchen for a day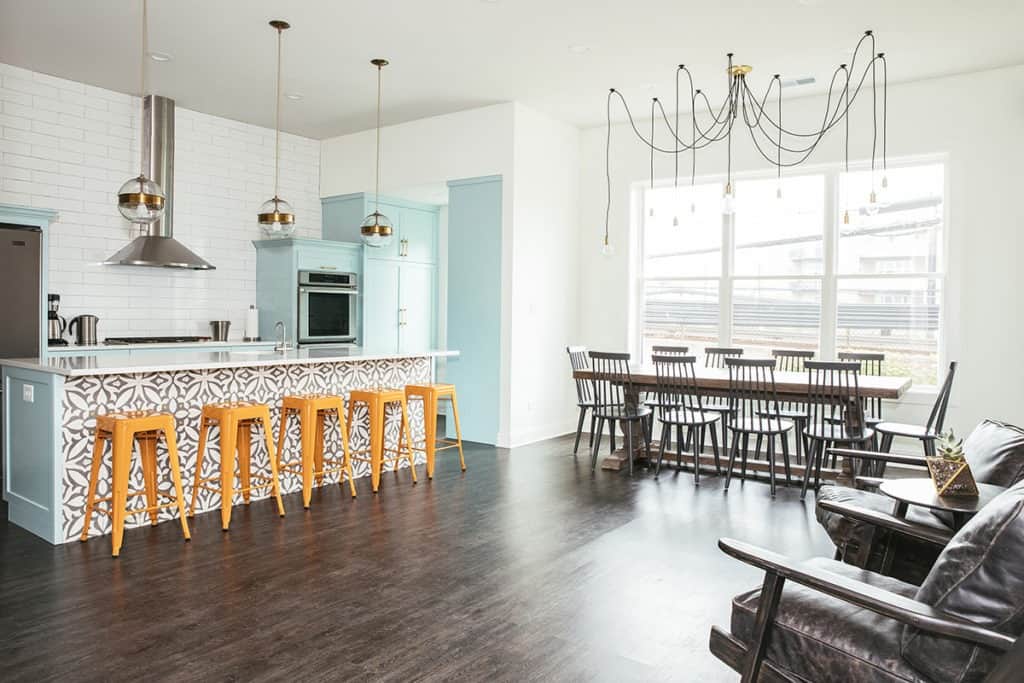 If you work in the food industry, then you may be aware of commercial or industrial kitchens in your area that are available for caterers and private chefs to rent. But keep in mind that these venues may require insurance or membership. Plus, they may not have an entertaining area where you can host a private party or accommodate a large number of guests.
If you're looking for a more flexible rental or want a space with less of a "commercial" vibe, then renting a venue on Peerspace is the way to go. You'll find industrial kitchens, but you'll also find private homes with gourmet kitchens; production kitchens with camera and lighting gear; and a range of other unique spaces suitable for a pop-up dinner or cooking demonstration.
Whether you're a trained chef, a food blogger, or an event planner throwing a party, there are no restrictions on who can rent a Peerspace kitchen (although some spaces may have restrictions on large or loud parties). Peerspace venues are rented out by local hosts, so you can always ask them directly if you have any questions about what's available or permitted at the venue.
How does renting on Peerspace work? Start by searching for a venue by location, budget, event type, capacity, and more. The listing will show you what amenities are included in your booking, such as tables and chairs; dining plates and utensils; a projector; or a sound system. You can also search for specific features, such as a grill, lounge, patio, deck, or pool.
Need something that isn't available on-site, like camera and lighting equipment to shoot your cooking demo? Reach out to the Peerspace Concierge service. Our logistical pros can line up a rental from a trusted local vendor and have it delivered to you at your venue.
Types of kitchens on Peerspace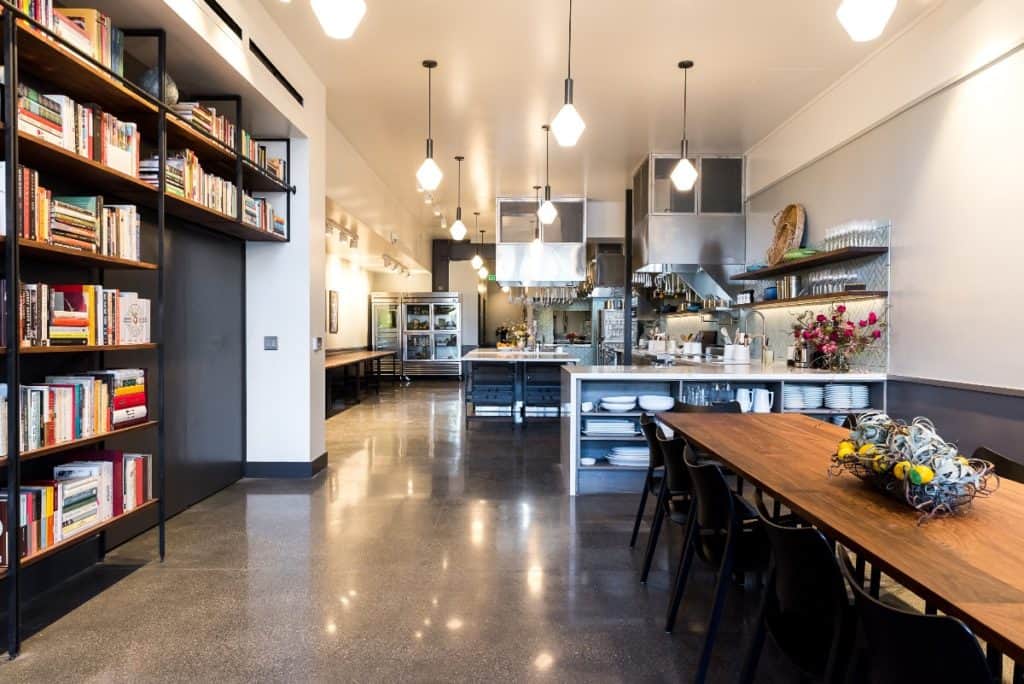 So, what types of kitchens can you find on Peerspace? Since Peerspace venues are owned and operated by local hosts, no two cities have exactly the same listings. But you can expect to find everything from gourmet kitchens in modern homes, to large commercial kitchen spaces that can host dozens of guests for a cooking class, photo/video shoot, or even a wedding reception.
Some of the spaces you might find in a city near you include:
No matter what type of event you have planned — from hosting a cooking demo to a tasting party — there's an ideal kitchen rental out there for you to enjoy by the hour or day. Just search your desired location on Peerspace and you're sure to find the kitchen that has the tools, equipment, and vibe you need. Bon appétit!



Get together somewhere better
Book thousands of unique spaces directly from local hosts.
Explore Spaces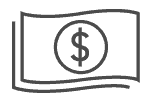 Share your space and start earning
Join thousands of hosts renting their space for meetings, events, and photo shoots.
List Your Space