The 9 Best Interior Designers In Las Vegas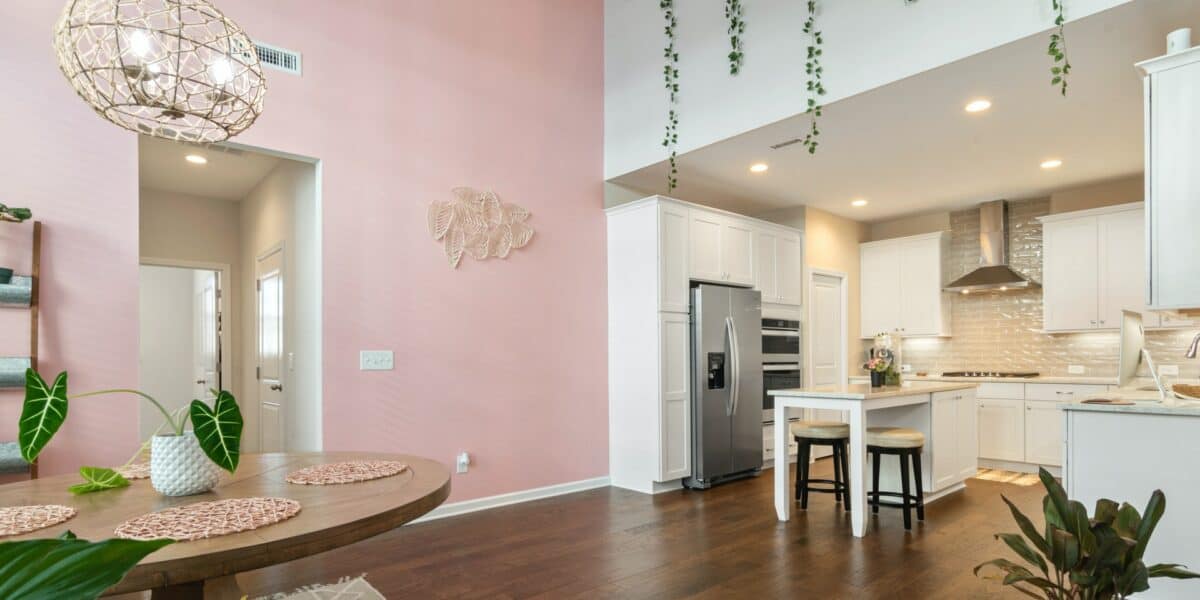 When it comes to the creative spirit of Las Vegas, you can always count on the Las Vegas interior designers to push the boundaries. The glitz, the glamor, and the luxuries of the city fuel this talented bunch, but it's also what locals and tourists alike just absolutely adore.
Here at Peerspace, we love keeping a close eye out on rising talent, whether it's Las Vegas or anywhere else in the world. So, here are some of the best interior designers in Las Vegas that you don't want to miss!
Hayley has taken her innate ability for creativity and eye for detail to a whole another level and has channeled this into Hayley Hunter Design. She is heavily inspired by art and beautiful furnishings and often creates beauty from simple objects that the average person may overlook. Needless to say, this Las Vegan interior designer is brimming with talent! Hayley is always looking to capture a diverse audience in untapped marks. So, what about her style?
Well, she loves to infuse downtown Las Vegas culture with modern design. It's certainly unique, colorful, and definitely very lively! This can include animal print, bespoke furniture with little quirks and details, and lots of colors, but combining this with sophistication. Hayley and her innovative imagination prove that you can combine two unlikely elements into a beautiful sensation.
Peggy, the founder of P. Scinta Designs, has always had such a soft spot for interiors. In her late teens, she was working on making unique and memorable spaces that everyone could enjoy. P. Scinta Designs isn't her first firm either. When she lived in New York, she ran the Scheme Dreams firm. Peggy is always looking for ways to drive her work apart from the other designers; this includes the Las Vegas interior designers.
Now that Peggy is residing in Las Vegas, she stays dedicated to making designs that are outside the box! It certainly paid off as she's received multiple awards and has been hired for a season on the HGTV's Brother vs. Brother show. Her designs are definitely what you could call unique. This includes animal prints on the floors, walls, and furniture. Plus, other quirky elements from bright colored doors, wacky light fixtures, and so much more!
After a career as an illustrator in Southern California, Jill wanted to try something different. Home builders and designers inspired her, whom she met throughout her career, and thanks to them, she got her foot in the door! Jill has a thriving career helping people build their perfect home inside and out. In addition, she loves to travel, and she will look for inspiration for new and unique designs throughout her travels.
Jill's designs are considered very warm and inviting, and the goal for each project is to feel as if the space could just sing to you, thanks to its welcoming atmosphere. In addition, she brings a very luxurious but eclectic approach to her styles. This can include bright wallpapers, unique flooring, sleek furniture, or even quirky decorative accents to place in the space.
This award-winning luxury residential interior design in Las Vegas has well over 20 years of experience. Tara brings a comfortable but very sophisticated style into her designs. Plus, she loves combining vibrancy with the versatility to create the ultimate combination for her clients.
She has a range of styles, so there is something out there for every client. This can include a more modern-glamor approach, something contemporary, classical, and so much more. For Tara, it's all about the client and what they're after.
Unlike many of the other Las Vegas interior designers, Fabiola has something up her sleeve that's a bit different. This incredible artist is a Brazilian living in Las Vegas since 2001. With her love for travel, unique background, and passion for design, she's able to create exotic interiors with a more eclectic approach. Plus, she has an architectural background, too! Her intuitive creativity, topped with being the perfect listener, ensures her clients get exactly what they're after.
Her portfolio beautifully displays this! Undoubtedly, Fabiola has a magazine-worthy design topped off with gorgeous, luxurious elements. Some of these include unique bespoke furniture, high-end light fixtures, fine art, dark elements contrasting neutrals, metallic elements such as gold, and textures such as velvet. Her work is simply beautiful, and she's able to make any space feel homely but functional.
To many, Feng Shui just doesn't receive as much attention as it deserves. And Rochiel, the founder of Feng Shui Las Vegas, completely agrees with this sentiment. She's had a long history with some of the biggest clients out there, with her Feng Shui services servicing Hilton Hotels, top Fortune 500 Companies, and many others around the world. She happily welcomes residential and commercial clients.
While many Las Vegas interior designers prefer to design for beauty, Rochiel believes in the practices of Feng Shui, where a holistic approach must be a part of the process. He aims to provide the most effective consultation to her clients so they can feel happy and healthy right in their homes!
Amy is always working towards bringing maximum enjoyment to every space she works on. For years as a realtor, she's made it clear that all properties have the potential to be beautiful properties that can easily sell! She brings in her lifelong love for interior design combining it with her knowledge as a realtor for the ultimate combination!
Her designs are certainly eye-grabbing and can make anyone feel that what they see could be their new home, too. She loves playing with colors, bringing in beautiful but neutral elements, and the space planning comes together to form this perfect combination. Amy's business certainly is a home seller's dream.
This fabulous Las Vegas interior designer is Elizabeth, putting the "E" in E Design Home! She loves bringing luxury into unique spaces. Better yet, she also loves creating those spaces from the ground up. With every project she takes on, she's packing in dedication and creativity and has a major eye for color. Her design services offer a variety of things, from furniture selection, site inspections, construction coordination, and fixtures. Her past projects simply prove how talented she is too.
You'll find more than enough luxury elements in her work, such as marble, hints of patterns, and fun pops of color contrasting darks. Elizabeth is a hidden treasure in the Las Vegas interior design community and deserves recognition!
Avis is one of the two interior designers from Arrange Interior Design. She helps out the Las Vegas audience, while her partner, Joanie, will help the audience in the Utah area. Whether it's a home, office, or commercial property, Avis is here to help out happily. She's always putting her best foot forward to help reflect her clients. She brings this beautiful combination of personality, depth, warmth, and professionalism to each project.
Her portfolio speaks volumes about this too. You'll find so much beauty and warmth in her previous work. This includes utilizing what her clients already own so that they can save money; she brings a western feel to the interiors through earthy colors and overall comfort through the textures she utilizes in the space. You could call her designs very traditional but with a Vegas twist!
Peerspace + Las Vegas = creative magic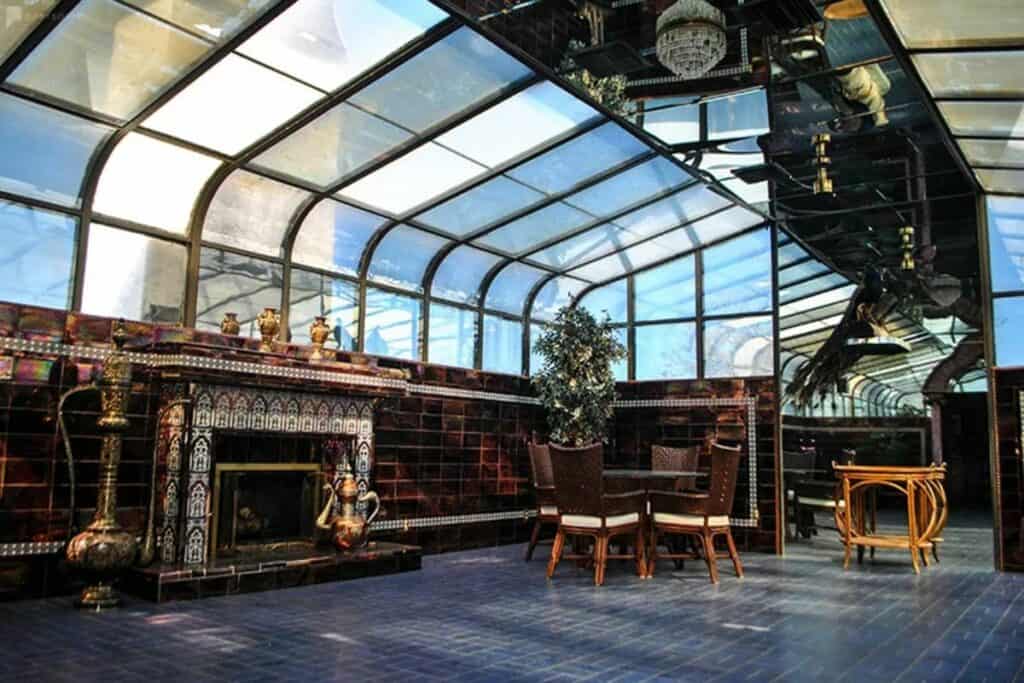 Sin City is constantly changing, and so is its art scene. As a result, it can be hard for some artists and designers to find the right space to spark their creativity. But this is where Peerspace comes in to help!
Our online platform offers thousands of creative spaces to rent by the hour in cities across the world. So, whether you need something local or far away, you can find your next space with complete ease. Check out Peerspace today and find your perfect space!

Get together somewhere better
Book thousands of unique spaces directly from local hosts.
Explore Spaces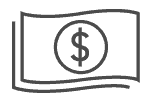 Share your space and start earning
Join thousands of hosts renting their space for meetings, events, and photo shoots.
List Your Space