The 7 Best Landscape Photographers in Washington, DC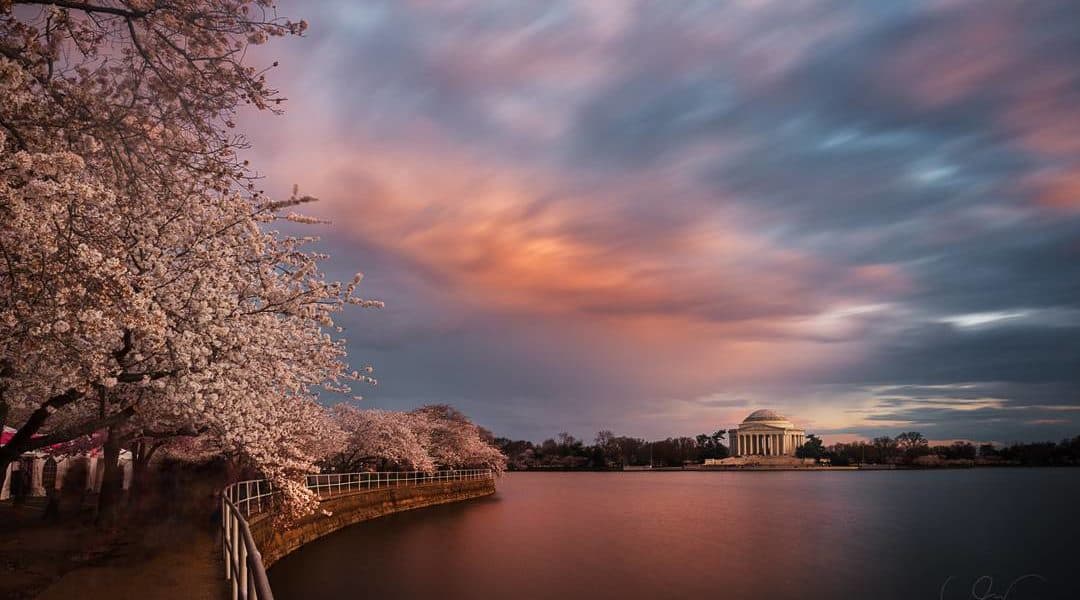 While Washington, DC, instantly conjures up visions of sparking marble monuments, bustling tourists, and soaring buildings, did you know it's also home to an abundance of talented photographers as well? Covering the district's cherry blossoms, museums, neighborhoods, cityscapes, and the world at large, these Washington, DC, landscape photographers have all spent years sharpening their creative vision, as their portfolios demonstrate. Imbuing their work with a refreshing perspective, these creatives have a firm grasp on producing inspiring photography. That said, check out the breathtaking work of the most talented landscape photographers in Washington, DC!


As a full-time professional educator, environmentalist, and photographer, Nikhil Bahl draws his inspiration from nature. Honing his creative eye in Kenya, Iceland, the varied terrain of the United States, as well as other parts of the world, Nikhil shows us a view of the world we rarely get to see beyond National Geographic. The National Park Service and the US Fish & Wildlife Service have recognized Nikhil's work, collaborating with him to educate the public through his art. In addition, his photography has appeared throughout the Washington, DC, metro area, including private collections. He's the author of instructional e-book Creative Interpretations, which seeks to guide aspiring new landscape photographers.


Navin Sarma is a passionate photographer who excels at showcasing the majesty of the natural world. By bringing awareness of conservation issues through landscape and nature photography, Navin uses visual storytelling to help us understand Mother Nature and our role as her stewards. With work featured in public exhibitions, editorials, and campaigns, it's clear Navin is one of the top landscape photographers in Washington, DC, especially if you're looking to collaborate with a photographer who seeks to make a real difference through his vision.

Traveling and showcasing scenic views through a fine art approach is how Golié Miamee tells her story of the world. Whether it's wildlife, floral, abstracts, or architecture, Golié's vision is striking and uses an artistic approach that merges tasteful digital editing and stunning scenery to great effect. Driven by curiosity, her lust for exploration is one reason why we've chosen her as one of the most talented landscape photographers in Washington, DC. But Golié also sees photography as a window for others to experience the very emotions she feels in the moment of creation. As she says, "I see every photograph as an image that can come to life; and hope that each one gives my viewers the same bliss and enjoyment as it does for me."


Andrew Rhodes impresses us not only through his images, but his considered philosophy in how his work touches the viewer. As he relates his philosophy, "Knowing who I am is almost as important as my shots themselves. After all, fine art prints don't come with hundreds and hundreds of skimmable user reviews and easily comparable features. No, at its core, photography is art and the value of art is in the connection between the artist and the observer."
He is mindful that he's showing us his unique view of the world, and his work reflects that knowledge, traveling and documenting everything he sees. Photography runs in his family, but instead of designing shutters and working in studios like his grandfather and great-grandfather, Andrew finds catharsis out in the field behind a lens.


As a specialist landscape photographer, Allen Russ endeavors to capture natural and human-created environments across the world. His work has appeared in several national publications, including Landscape Architect Magazine, as well as within the Cultural Landscape Foundation's Landslide 2011 and 2012 calendars.
Allen's current book project is of interest to any DC native, entitled City of Trees: The Natural Monuments of Washington, DC. He hopes to garner funds for the restoration and maintenance of the National Mall through a partnership with an associated trust. The best landscape photographers in Washington, DC, are undoubtedly ones who are engaged on a community level like Allen. Several of his images in the City of Trees series showcase DC's world-famous cherry blossoms, gifted to the United States by Japan back in 1910.


Founder of Capital Photography Center, as well as an educator at the center, Marie Joabar boasts a range of knowledge and technical mastery that makes her one of the best landscape photographers in Washington, DC. Marie's focus is landscapes, foreign countries, cities, and the people who inhabit them. She's especially active in the Shenandoah Valley as an instructor for the county. Marie's work graces the printed and online publications of the Shenandoah County Department of Tourism, as well as several local print publications. Marie's images often have an emotional quality to them, with autumn leaves and hilly farmlands creating a nostalgic tone.
Portrait and landscape photography duo Tony and Katie DelSignore own and operate DelSignore Photography, based in the DC metro area. They specialize in landscape images that are ideal for gracing residential and commercial spaces. As such, they offer extremely high-resolution prints of the highest caliber!
Their work comes from across the United States, Canada, Europe, and beyond with a focus on natural and travel landscapes. DelSignore Photography has been featured internationally in Landscape Photography magazine and Travel & Leisure. Given their specialty, we're amazed by the sheer diversity of their portfolio, which takes us from the Arizona to Austria in a single click!



Get together somewhere better
Book thousands of unique spaces directly from local hosts.
Explore Spaces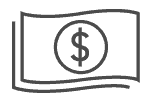 Share your space and start earning
Join thousands of hosts renting their space for meetings, events, and photo shoots.
List Your Space