Here's Where To Rent A Mansion in New York City
If there's something we all love from time to time, it's putting some luxury in our lives. Sometimes a touch of opulence is exactly what your next big film project or photography session needs. There's nowhere better to get your fill of highlife than at one of the gorgeous mansions scattered around the Big Apple like glittering jewels. Here're where you can rent a mansion in New York City for a stunning production you're sure to turn heads with. Best of all, you can book them all easily on Peerspace!
1. Set your photoshoot apart at this gorgeous mansion built for the camera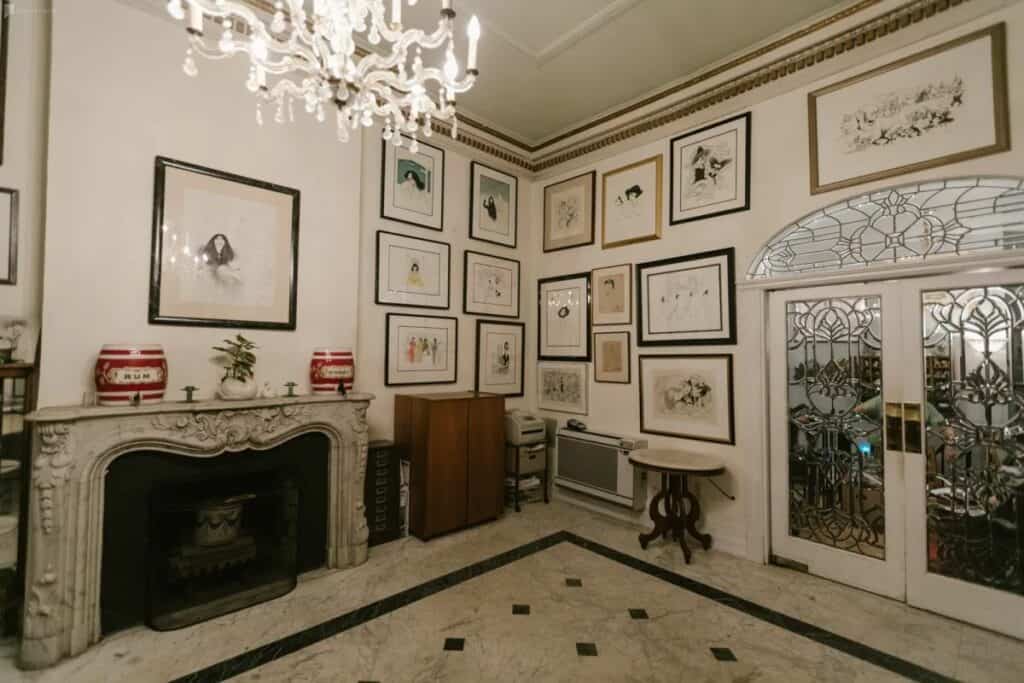 We're kicking things off with this beautiful mansion museum combo in the very heart of Greenwich Village. Just a brief skip from 5th Avenue and Washington Square Park, it's an ideal location to rent a mansion in New York City. And any out-of-town crew members will have an easy time finding it.
Inside the mansion's soundproof walls, you'll find a stunning baroque ballroom, a formal-but-fun dining room, a terrace, a parlor, a unique glass gallery, and even more opulent rooms just waiting for your creative mind. The mansion's multiple stairwells are especially photogenic and an ideal backdrop for fashion or modeling photoshoots.
You can also rent out the Mansion's Outdoor Deck separately, which has what might just be the most luxurious Treehouse in the Big Apple. Seriously, how many treehouses do you know of that boast marble flooring and an indoor restroom? Head over to Peerspace to see it for yourself, along with inspirational photos of other creatives hard at work!
2. Be the captain of your own production at this historic mansion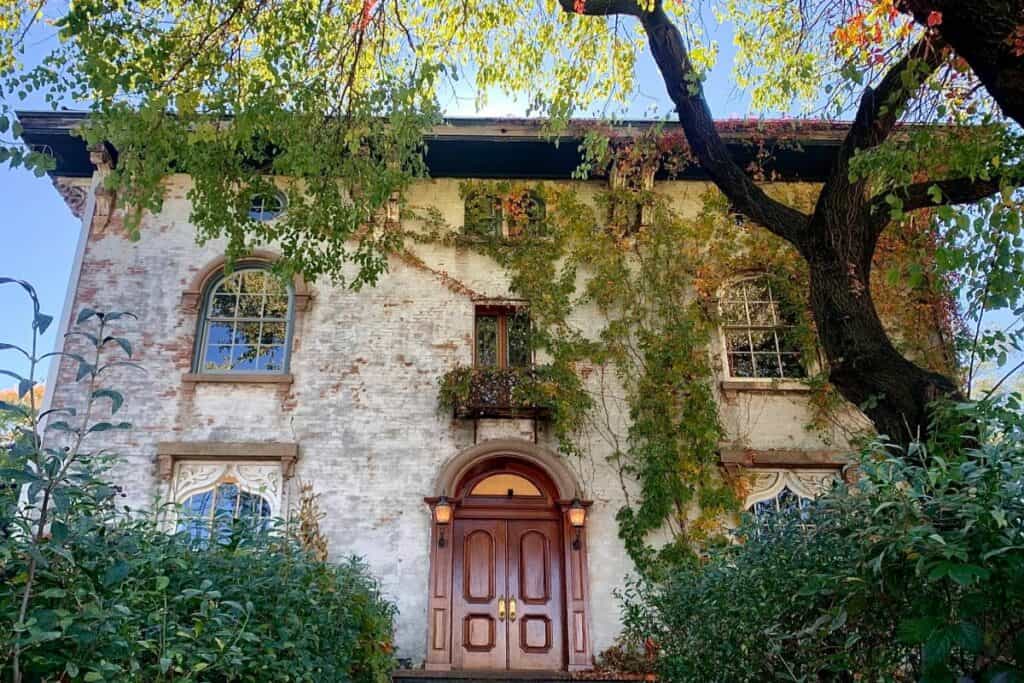 Nestled in a charming seaside borough on Staten Island, this stunning mansion has a unique personality and a riveting story to tell.
Originally built in 1853, the mansion — which goes by the name Captain Barnes — is one of the last homes still standing on the famous "Captain's Row." As a Landmark mansion, you can feel character oozing from each of the mansion's four floors, from the former speakeasy on the ground level to the cupola lookout over the waterside. It's hard not to get caught up in the adventurous vibes from the past!
The home boasts an Italianate style with gothic revival and romantic design elements. It's perfect for productions or photoshoots that require a certain soulful elegance. Whether you choose to set up shop inside the mansion's 5,000 sq ft, outside by the saltwater pool, or under the sun in the English garden, you're sure to find the perfect spot to shoot your next winning project.
3. Wander in an abandoned wonderland at this vacant mansion in Brooklyn
If you want to rent a mansion in New York City that's truly unique, this one is for you. Located in Brooklyn's Park Slope neighborhood, this antique mansion is completely untouched by modern renovations. This is the place to be for productions that require a haunting or vintage aesthetic.
Although the mansion is decorated with antique furnishings and set pieces, the structure itself is untouched, featuring weathered walls and original flooring. You'll have all the authentic character you could ever want. And thanks to the many generous windows, you'll have plenty of natural light to film in.
You can reserve all of its 5,005-sq-ft for yourself on Peerspace. Click through to see more of its charm up close.
4. Sleek and sophisticated flow freely at this waterfall mansion near Central Park
We're heading into the future for our next Peerspace mansion. Located in Central Park's scenic historic district, this mansion takes its commitment to luxury seriously. The mansion's main room is home to a truly extraordinary 22-ft indoor waterfall. It's a stunning statement piece you won't find anywhere else in NYC. You'll feel like you've just walked into the 22nd century.
There are four levels of luxurious rooms for you to utilize during your session, including the Executive Room on the top floor, a serene and glamorous meeting space that's ideal for filming interviews with top-tier guests.
Each of the mansion's spacious floors is connected by an elevator, so you'll have an easy way to transport your equipment without having to haul it up and down the stairs. All you have to do is set up in front of some of the stunning artwork and start rolling!
5. Take your production to new heights at this Soho loft mansion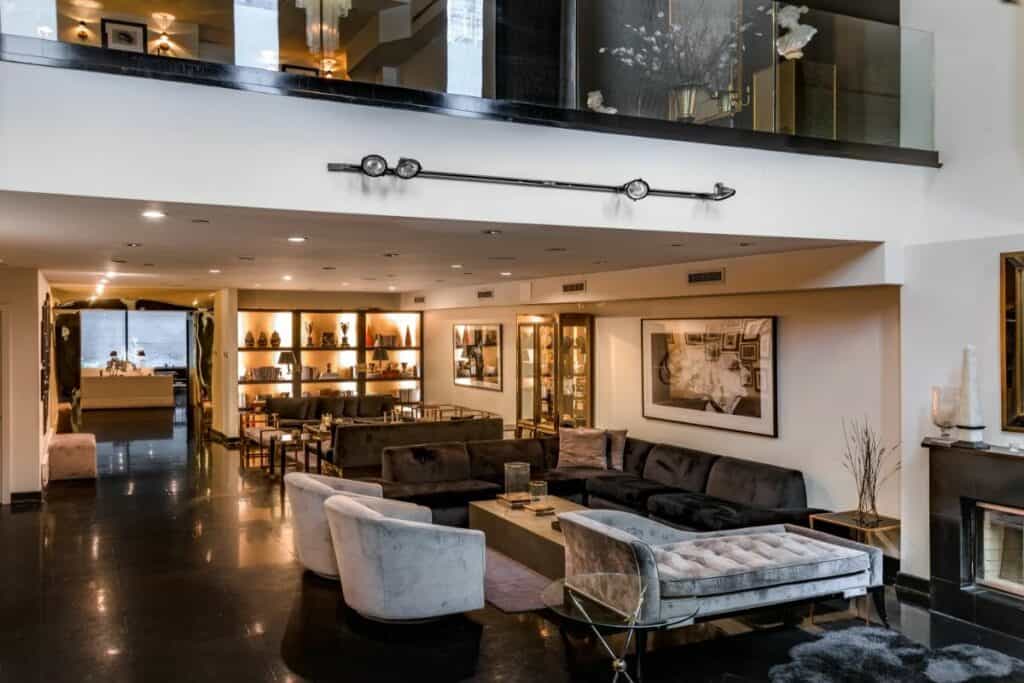 Located on an unassumingly cozy residential street, this glitzy mansion in the heart of SoHo is alight with elegance and allure.
It's a masterpiece of modern style and design, suitable for only the most extravagant filming sessions. Cavernous 30-foot ceilings will land a sense of grandeur to your project. So will the mansion's grand golden staircase, immaculate decor, and world-class collection of fine art, featuring works from famous masters like Picasso, Warhol, and Degas.
Even the most discerning director will be impressed. The owners here are super friendly and always go above and beyond to help your vision become a reality. Contact them today on Peerspace and make it happen!
Replete with old-fashioned splendor, this five-story Brownstone mansion has layer upon layer of vintage splendor.
Designed by renowned architect Adolph Hoak, this 1980 home is loaded with unique period details that will bring authenticity to your film projects. While the home is sizable at 4700 sq ft, the tasteful decor brings warmth to every room, which creates an intimate atmosphere perfect for film projects that need a touch of coziness.
The first four floors are available for booking on Peerspace, but the attic can also be booked on request. Some of the stunning rooms you'll have access to include an airy library with floor-to-ceiling bookcases, an east-facing piano room featuring a B-Steinway grand piano, and plenty of luxurious bedrooms, some of which have skylights!
7. Take a trip to the middle ages at this breathtaking Westchester castle
Anybody can rent a mansion in New York City, but how would you like to rent a castle?
Last but most certainly not least, our final offering is a bit of a drive from NYC in Tarrytown. But the trip is worth it just for the views alone. Overlooking the babbling Hudson River, this all-American castle is actually a hotel and spa. It's ideal for filming projects that require you to pull out all the stops.
You'll feel like royalty perched atop this hill, surrounded by 10 acres of luscious greenery. The interior is just as stunning as the exterior, rife with medieval-inspired touches and old-world refinement. It's just the thing you need to take your passion project to the next level. The best thing is, it can be all yours when you book on Peerspace.

Get together somewhere better
Book thousands of unique spaces directly from local hosts.
Explore Spaces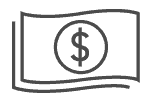 Share your space and start earning
Join thousands of hosts renting their space for meetings, events, and photo shoots.
List Your Space