The 10 Best Newborn Photographers in Seattle
Newborn photography is special—documenting the first days of life is no small feat and one you shouldn't entrust to just anyone. It takes years of experience and a true love of babies to specialize in infant photography, so if you are looking for the most talented Seattle newborn photographers, any of the following amazing artists will exceed your expectations. With styles ranging from completely documentary to sweetly posed, you're sure to find one that suits your taste.


Located just outside of Seattle, in Renton, Dawn Potter is an award-winning photographic artist whose art is worth the drive! Seamlessly blending timeless portraits of your little ones while adding simple, modern touches is her forte. Her portraits are lovingly composed—including just enough texture to add interest while also keeping the focus on all those sweet little wrinkles.
Plus, her darling infant portraits are sure to delight, as is her tenderness during the shoot. She truly loves snuggling babies, saying, "Every day I get to snuggle a baby is better than a day I don't." So, if you want to be sure you get a genuinely adoring photographer AND amazing photos, check out Dawn.


As one of the Seattle area's premier newborn photographers, Meg Newton offers an array of sessions to suit you—from in hospital visits documenting the first 48 hours of life, to both posed newborn shoots and unposed lifestyle sessions. Plus, she even makes short films!
Whatever your vision is for your session, she will help you bring it to life while also documenting some of a family's most precious memories. Her style blends fine art and documentary, and her subjects are usually the center of attention, with monochromatic backgrounds enhancing the fine-art feel while also being natural and emotional. Take one look at her work and you'll know why she's one of the best of the best!


Albina is a detailed planner—exactly what you'd want in a Seattle newborn photographer. She plans and creates the sets, including any props, so all you have to do is show up at your session, relax, and have beautiful photos created.
She carefully poses your baby within her sets to enhance the adorable factor (if that is even possible with all those sweet features) and captures tender moments of family interaction. If you're searching for a worry-free experience with your photographer, choose Albina.
With over a decade of experience working with babies and families, you can be sure Seattle newborn photographer Brea Bursch knows what she's doing. She is a newborn-posing expert with a knack for creating charming compositions—so many sweet faces and just the right amount of prop uses.
In addition, she will grow with your family, offering portraits for all stages of your family life—it's always great when you know just who to call for each of life's milestones. As a bonus, she has one of the most beautiful photography studios we've seen!


Brigette Schaffarzick captured our hearts with her own personal combo of pure familial love and adventure photography. Her newborn sessions are always done indoors to keep new babies comfortable, but when they're a bit older, if you're the adventurous type, you'll want your family photos done by her.
Trained as a photojournalist, Brigette is all about capturing authenticity—unposed and unscripted moments of pure love preserved for decades to come. Her adventurous family photography is just a bonus, as are her goddess-like maternity photos. Basically, we love each of her portraits, of newborns and families both, and think you will, too!


Serving the Seattle-Tacoma areas with her special blend of documentary and art photography, Atsumi Sullivan truly shines. Her style is simple—lots of monochromatic color schemes and textural props—with botanical touches for a cozy, organic feeling in her portraits. Most notably, her portraits with new moms and dads really touched us—they are tender expressions of the wonderous time of being a parent.


With the focus on making your newborn sessions as stress-free as possible, Neyssa Lee uses her experience with newborns to create natural portraits of new life. Her style is simple and unposed—more a lifestyle session showing how you and your new little one are bonding and adapting to life together.
With an eye towards authenticity, she focuses on the beauty of your baby—tiny toes, angelic eyelashes, and the tenderness of your connection. If you want to document the real, sweet moments of the first few weeks with your little one, Neyssa is a great choice.
If you're looking for a Seattle newborn photographer who can do your maternity photos, as well as fresh 48 sessions (within the first two days of life), and do it all in a clean, fresh style, Agnieszka is the one for you.
Loving the authentic moments of motherhood, she strives to capture them for her clients, so they can look back on these fleeting days and truly feel them again. As a bonus, her bright editing is simply dreamy and perfectly enhances the ephemeral nature of the first days of life. 


Serving the greater Seattle area with her award-winning photography, Natalia Stadnicenco is driven by her desire to preserve the precious moments of your family's lives. Her sets tend to be simply and tastefully created—small botanical elements, neutral colors, and unfussy prop—resulting in thoroughly precious photographs.
She's a family photographer who specializes in newborns, and you can count on her to create beautiful portraits of your babe and document all of your family's milestones with her accessible, natural style.


Growing with your family, Meredith McKee specializes in capturing maternity, newborn, and milestone moments in her documentary style. For her newborn sessions, she takes a lifestyle approach—working with you in your home to give an authentic account of what life is like with your new baby.
She loves bright colors and joyful moments and, as a result, her photos are the very definition of happy—especially when the joy of motherhood is front and center in her photos.



Get together somewhere better
Book thousands of unique spaces directly from local hosts.
Explore Spaces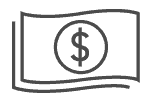 Share your space and start earning
Join thousands of hosts renting their space for meetings, events, and photo shoots.
List Your Space