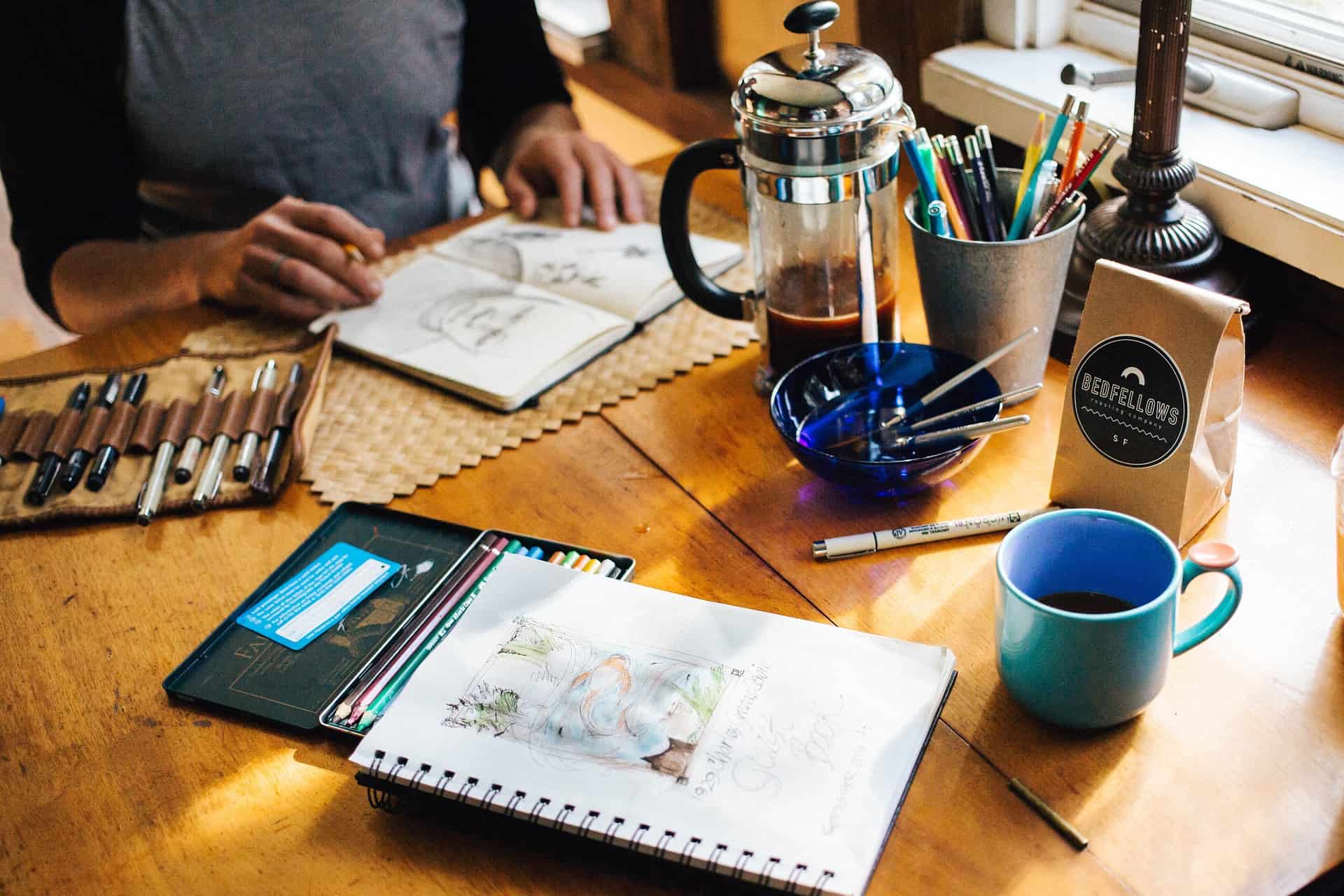 Albeit unofficially, the word of the last couple of years may well be "pivot." Folks have had to reimagine their business endeavors in order to keep themselves afloat in the choppy seas of pandemic reality. Pro artists are no strangers to the concept of steering through unforeseen challenges, and even those who are not financially struggling must be responsive to market changes, passing fancies, and emergent fads. In the interim, generating alternative sources of revenue is a must, but sometimes we run out of inspiration. That said, here are ideas for passive income for artists to help stay on track, no matter whatever comes our way.


1. Rent your space on Peerspace
Chances are, if you're a working artist you already have a designated space where you do your creative magic. Photographers might have a studio, complete with fun props. Videographers could have a space with a greenscreen and maybe audiovisual equipment. Well, tons of people would love to rent your space by the hour on Peerspace—for birthday parties, film shoots of their own, or even popup dinners.
It's a fabulous idea for artists to gain passive income—all you have to do is sign up to be a host and Peerspace takes care of most of the logistics. A Chicago Peerspace host owns this gallery space, for example, and gains $100 an hour (minus fees and taxes) whenever it's booked.


2. Create an artsy app
The initial steps of app design are not necessarily passive, though programming and development can be outsourced with enough cash up front. But once the app is up and running, it can be a great way to gain passive income. Think of it as royalty checks coming in with each subscription or click. You can earn revenue while you sleep, as they say, once your app is built and bug-free. Customers will purchase the app and line your pockets, unless the app is free, in which case you'll sell ads.
3. Vend merch online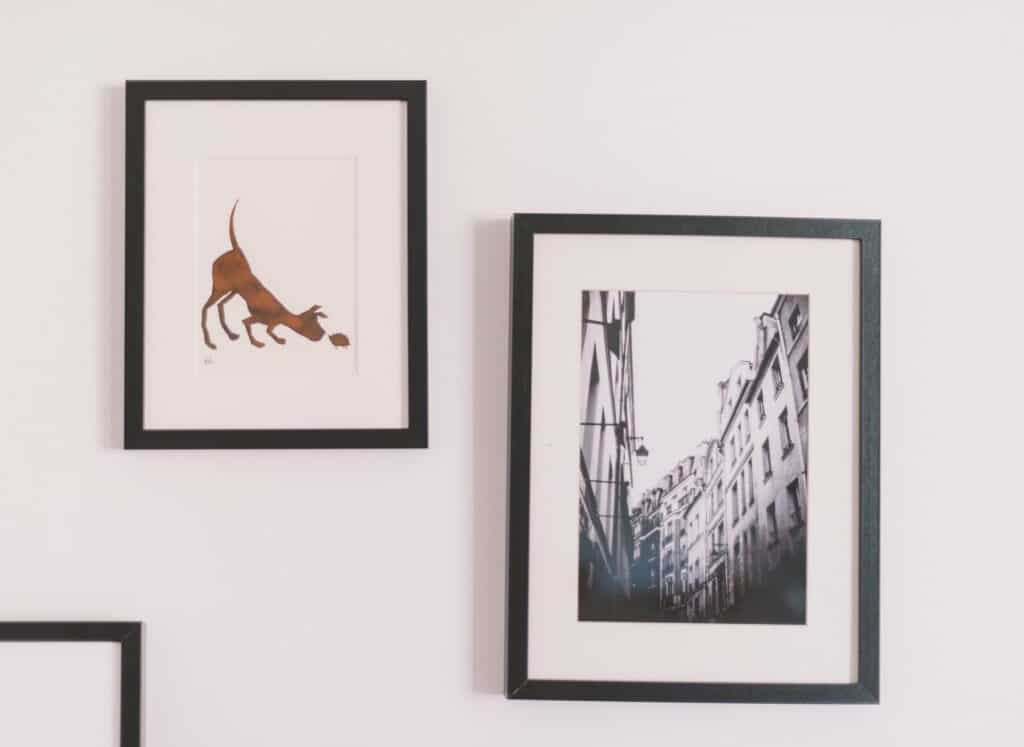 Visual artists in particular can simply create a website—or piggyback off a friend's—and upload merchandise for sale. Alternatively, international platforms like Society 6 and Etsy are great resources for generation and distribution of your prints, T-shirts, stickers, totes, yoga mats—whatever you choose to sell. After the first bit of set-up work on your part, every purchase deposits passive income straight into your coffers (once you mail the items, of course). Digital media is even simpler to sell online, like printables, short films, and songs.


4. Monetize a podcast
In a nearly saturated market like podcast-making, it takes a creative eye to find a niche. But artists are a thoughtful bunch with lots to say. Why not monetize your thoughts by broadcasting a podcast and gaining sponsors? It might take a little while to take off, and each episode can take some time to write out and edit. But once you've built up a listenership, a podcast is a great idea for passive income for artists of all persuasions.


5. Craft a course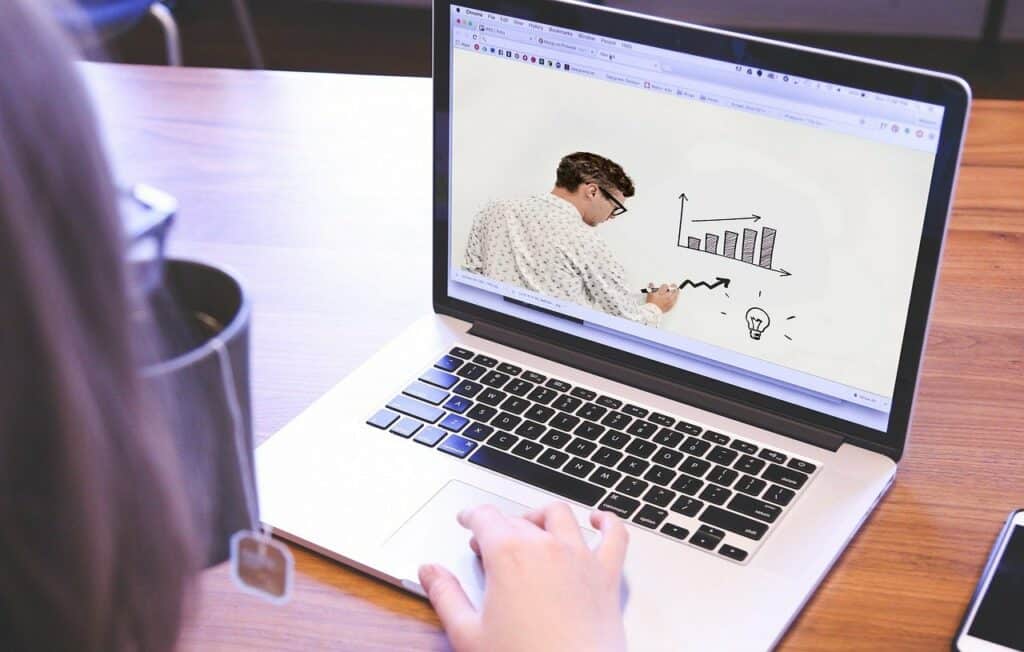 Fancy yourself the next Bob Ross? Since so much content, including education, is online now, why not join the herd and conduct a regular virtual art class? Yes, making the content and gaining students takes a little work, but overall, this is an excellent idea for passive income for artists of all persuasions.
Simply grab a gooseneck clamp for your camera phone, and film yourself painting, sculpting, or even writing the songs you were going to be writing anyway. People pay a lot for solid experiential education from the comfort of their homes, and it can be a super fun way to bolster that bank account.


6. Go social
Every social media platform offers a way for artists to generate passive income. Post frequently, and maybe take out some ads, and learn the subtle art of search engine optimization (SEO) to get your wares found. Craftspeople in particular will benefit from having an Instagram store. After a little time and energy, your social media presence should help you with marketing and networking to the point that you rake in dough without too much effort. You might even land a corporate sponsorship, especially if an influencer lands upon and likes your art.
7. Sell stock images
Photographers can sell their shots on various platforms, generating royalties for each image purchased. This is about as passive as income gets. All you have to do is upload to stock image sites, and voila! Money. Of course, you'll need a good camera, but you are probably already in possession of that—and even if not, there are sites that specialize in selling camera phone photography.


8. Sell your unwanted goods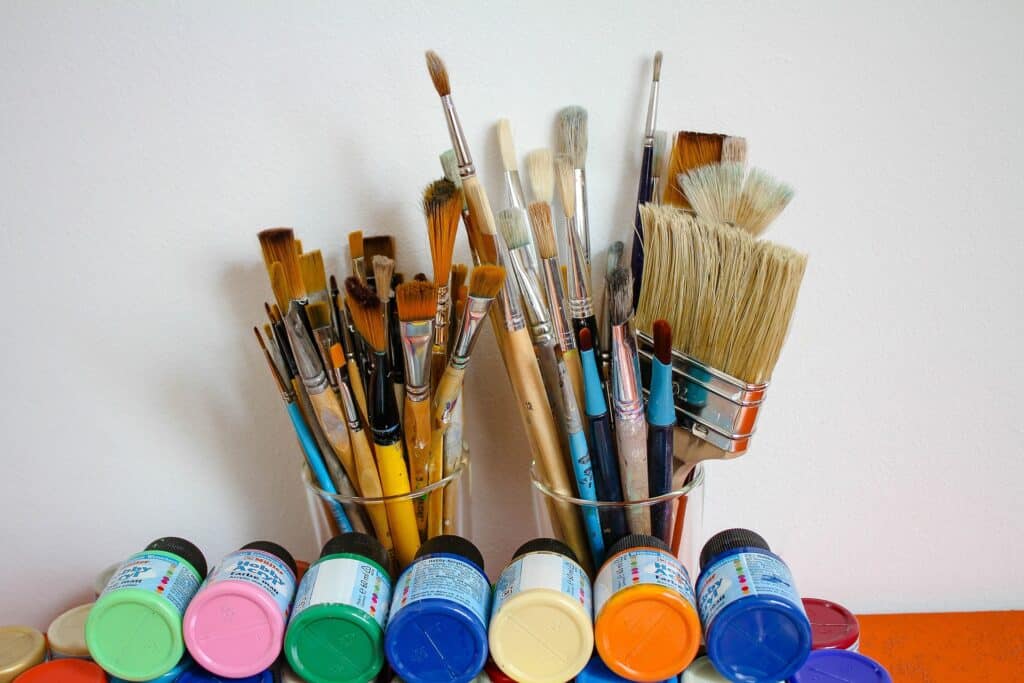 Clutter, clutter, everywhere clutter. Many artists and non-creatives alike have an excess of stuff taking up valuable space. Whether clothes, art tools, or even empty canvases, this accumulation can be sold online on any number of sales platforms. As they say, one person's trash is another person's treasure. No-contact sales with electronic funds transactions can make this source of income so safe and passive, all you need to do is price and list and collect your reward. Then you can buy more supplies, or enjoy the clarity brought on by decluttering your space.


9. Use cashback cards
A truly passive option for artists with good credit is to secure—and use—a credit card that accrues cash back with purchases. Use that card for a recurring payment or for your art supply shopping habit, and cha-ching! You've earned money by doing nothing besides applying for the card and programming auto payments. Just be sure that the card's interest rate doesn't mathematically outweigh the cash incentive, and you're good to go. It's a perfect idea for artists to gain passive income.


Get together somewhere better
Book thousands of unique spaces directly from local hosts.
Explore Spaces
Share your space and start earning
Join thousands of hosts renting their space for meetings, events, and photo shoots.
List Your Space