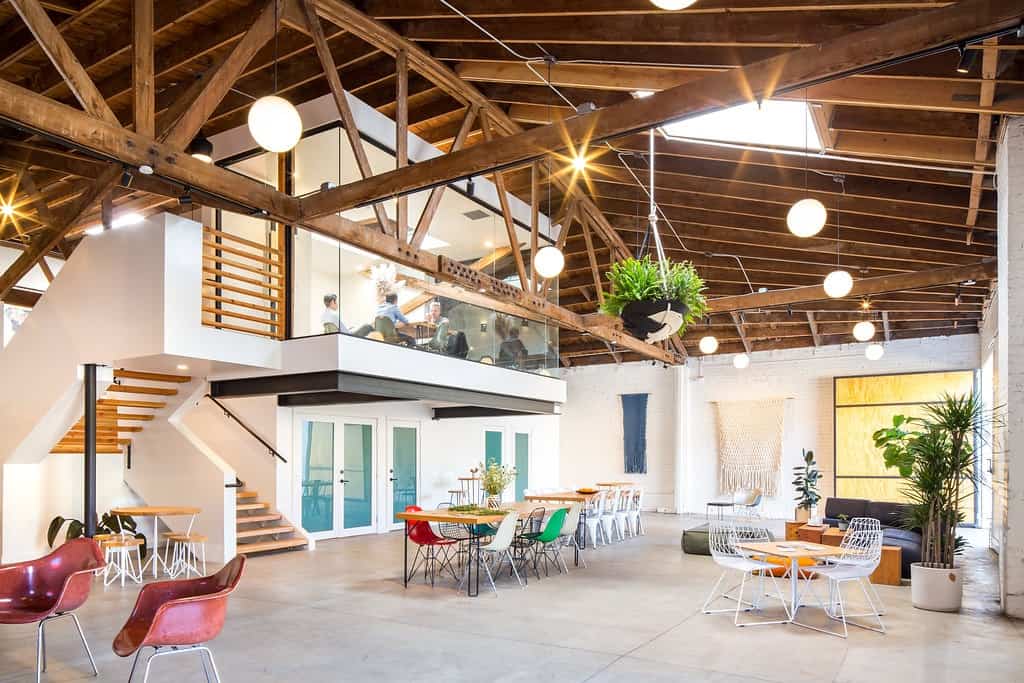 With careful planning and resourcefulness, the process of finding the ideal conference venue can be easy. Firstly, note the unique needs associated with your conference. Every space is different — each offering their own pros and cons — so selecting one is a bit of a balancing act. Most of your budget will likely go toward your venue; thus, the location of your conference space is an important consideration. To facilitate your search of the perfect conference venue, here are key factors to keep in mind. Plus, consider these useful shortcuts you can take to save both time and money.


Establish a theme
Before you can select the perfect conference venue, you'll need to carefully consider your theme and audience. This is an essential first step when working on how to find a conference venue. After all, a medical conference has different needs than a conference for aspiring writers. Think about how a location can be used to reflect your conference's theme, as well as how the surroundings can influence the general tone and atmosphere.
The aesthetics of the space matter, but also consider how your conference's structure and the kind of space requirements your activities will need. Will you require a large lecture hall for your keynote speakers? Do you intend to have space for individual vendor tables for an exhibition? Is this a strictly formal event, or will you have activities like live performances and a cocktail hour? Each of these thematic considerations will affect your ultimate venue choice.


Set your budget
Unless you have funding from grants or sponsors, you'll need to have a good budget for the expenses your conference will incur. This means knowing how much money you'll need and where the money is being spent. This should be done as early in the planning process as you can manage. What services do you plan to offer attendees? Will the conference consist mainly of speakers, or will you need catering for meals or drinks as well? Are you going to hire entertainment?
Also, understand the costs associated with bringing in speakers and providing accommodations for them. Once you've determined this, you'll be able to set a price for attendance.
Determine attendee count
How many attendees are you expecting? You don't want to be in a situation where you secure a large space that you can't fill up — this will make your event seem lifeless. But the opposite is also true: you run into all kinds of problems if you book too small of a space, lacking room for all of your attendees. Careful planning far in advance of the day of the conference will be necessary to be sure you choose a properly sized space.


Figure out if breakout spaces are necessary
If you're planning to hold workshops at your conference or have multiple speakers spread out across the venue, you'll probably need an area with many pockets to use as breakout spaces for smaller groups to work and mingle. These spaces need to be close enough to the main events as to not be inconvenient, but also isolated enough so that the activities that take place within them don't interrupt the rest of your conference.
The number of breakout spaces you need will largely depend on the events you have scheduled for each day. Not all breakout spaces are the same, so consider the kind of work you expect to be done in these areas when you review potential venues.


Invite keynote speakers
Keynote speakers tend to be the center of a conference, and their presentations will be what your guests look forward to seeing most at your event. So, you need to know ahead of time how much space you'll require for your keynotes; whether or not you'll need more than one stage; and the kinds of furnishing you need for these spaces.
Also, consider what tools your speakers will need to deliver their keynote addresses. For some, this will simply mean providing a mic and podium. But if your speakers intend to use visual elements in their presentations, you'll need to have a venue that has screens, projectors, and audio equipment.


Venue considerations to keep in mind
There are a series of considerations you'll need to take into account when working through how to find a conference venue. Firstly, there's accessibility. You'll be able to maximize attendance at your conference by selecting a location that is easy to get to and has interesting local attractions nearby for your attendees to visit when they're done for the day.
Secondly, you need to be sure there is plenty of lodging nearby that can accommodate all of your guests. Hotel availability is subject to seasonal change, so plan accordingly. Thirdly, there's the image your venue selection projects. You need a space that fits the tone of your conference.
Next, consider the technical capability of the venue. Not only will you need A/V equipment for your presentations, but you'll need a venue that has enough Wi-Fi capacity, as well as power outlets, to handle all of your guests. And, lastly, if you're offering catered events, the venue should have space for catering staff to prepare and serve food and beverages.
Sourcing a venue
Most major cities have convention centers ideal for hosting conferences. These tend to be situated in the city center, near plenty of hotels and local attractions. But unless you're planning an event that will have a large attendance, you probably won't need all of that space.
So, where can you find smaller to midsize venues? Try Peerspace, for one. We're the largest online marketplace for meeting and event spaces, and we've got tons of spaces of all sizes. Peerspace is also a great resource to find venues for after-hours events like dinners, cocktail parties, or other entertainment associated with your conference.
This lets you build great networking events that will easily fit within your budget. To make your planning even easier, consider Peerspace's Concierge service. The Concierge team can help you find the best caterers, as well as A/V and furniture rentals, so you can be sure that whatever space you choose has everything you need for a successful event.


Remember: conferences are about people
All of this planning is really in service of keeping guests content. When in doubt, do what you think will help conference attendees have a good time. Put them in a beautiful space; give them interesting things to listen to and do; and minimize potential discomforts wherever you can. When people are in a good mood and having a nice time, they'll be far more receptive to what's going on, and they'll be excited to return the following year.


Get together somewhere better
Book thousands of unique spaces directly from local hosts.
Explore Spaces
Share your space and start earning
Join thousands of hosts renting their space for meetings, events, and photo shoots.
List Your Space