The 8 Best Pet Photographers in Brisbane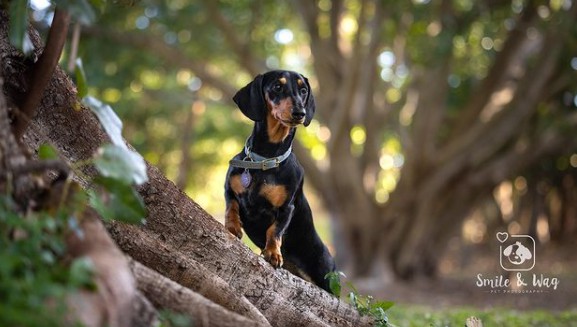 Pet photography is a favorite of ours because it reminds us that our family is much more than just the two-legged members! Portraits are for all family members, and the furrier members of the household deserve professional documentation. That's why we put together this list of the top 8 Brisbane pet photographers. Their work ranges from classic to quirky, offering something to suit the tastes of any aesthetic.
Kate Callaghan is a dog lover and Brisbane pet photographer who started Smile & Wag Pet Photography years back. What started as a hobby and fun aspect of her pet care business quickly blossomed into a viable business in itself. Her work captures pets in poses ranging from active to classic takes on formal studio photography, both of which we love to see.
We especially love Kate's attention to diverse backgrounds in her portfolio. It gives her images added character and insights into the personalities of her subjects and their humans. We love seeing the collaborations Kate brings to life with her clients, from pet parties to downtown scenery. And her gentle retouching style can even add a bit of whimsy when the situation calls for it!
While Gabrielle was always an animal lover, she found that the dryness of college veterinary courses simply didn't offer her the emotional experience she was looking for. Fortunately, an email offering courses in pet photography arrived right around the same time, opening a doorway into an entirely new, creative way of being!
As a dog and equine photographer, Gabrielle finds herself spending most of her time outdoors now, capturing pets engaging in active, exciting poses that convey energy and zest for life! Her style is bright, with abundant natural light and flowing highlights that add a sunny, cheerful mood to her work. We're also impressed by her ability to coax her subjects into proper poses that mesh so thoroughly with the background. It takes a true dog whisperer to get pups to pose so well.
Lorraine Charlecrafte is the master Brisbane pet photographer in charge of Zoo Studio Photography. Their work focuses on the fine art pet portrait genre, using classic matte studio backgrounds, high-end lighting, and masterful retouching for images that demand a place on your wall or dresser.
Despite being a more classic representation of pet portraiture, we love seeing the diversity of poses on display here. Lorraine may go for a more formal feeling portrait with one dog and playful, high shutter speed action shots involving toys and treats that really bring out the silliness in your pet! And there's always room in the studio for you to join the scene with your dog if you wish.
Leigh Horwood is a Brisbane pet photographer who does studio photography out of his home and on-location pet images. Leigh uses chipper backgrounds and added light rather than the matte black, often moody flavor of traditional studio pet portraits. He creates an ambiance that feels playful and full of excitement! He can also add a tasteful vignette for that classic formal portrait style that's always in fashion.
We also love the diversity of lens choices Leigh tends to use. A wide-angle portrait emphasizing boop-able snoots and soulful eyes is a delightful choice, as are more traditional lenses for realistic presentations of pets!
As a specialist Brisbane pet photographer, John Muir works exclusively with the hairiest members of your family! But we also love how John includes the two-legged family members in his images. Their poses really convey the love and connection they have for their pets, ranging from walks in the park to warm embraces with intimate perspectives. In fact, John makes it a point to work very closely with his doggie clients, filling the frame and eliminating distracting elements.
Animals have always been the passion of Kelly Miller. She describes herself as the person who spends as much time playing with the dogs at a host's BBQ as she does chatting with friends! And we think that's an admirable quality for a pet photographer to have. In her own words: "I truly believe that people are at their best when they're with their pets, which is why I love what I do so much at Hairypants Photography. Not only do I get to combine my two loves…photography and animals, but I get to meet amazing people with a true love for their furry mates."
We absolutely see this philosophy playing out in her photography, with the love felt by both humans and animals on full display. Kelly has an excellent eye for creative compositions, often shooting from above, below, and other unexpected angles that add drama and interest to her compositions!
Marie-Elizabeth is a Brisbane pet photographer who uses a classic studio presentation for timeless pet portraits. Vignettes, matte backgrounds, and well-controlled lighting all come together, leaving your pet portrayed in all their delightful quirkiness. She's a master of finding the goofy side in animals, though fun props like sweaters and sunglasses certainly help. The best part? Marie-Elizabeth loves shooting pets in their clients' homes where they're most comfortable, truly showcasing their true essences.
ME Pet Photography is also one of the few businesses that spend a lot of time with non-dog clients, which often present unique challenges since they aren't nearly as cooperative. Cockatoos, rats, rabbits, and goldfish were delightful enough to see…But have you ever seen a blue-tongued skink pet portrait?? Marie-Elizabeth's skill and love for animals truly have no limits!
Studio and outdoor portraiture are what Frances Suter focuses on, with her clients being mostly newborns, children, families, and pets! She uses natural colors and the occasional tasteful monochrome from horses to cats to present you and your pets at their very best. The diversity of props, pets, and shooting locations provides a delightful portfolio presentation, highlighting her many years of experience at storytelling through portraiture. Frances also uses her camera and loving photography to assist several local charities, including the Animal Welfare League of Queensland and Mater Little Miracles!

Get together somewhere better
Book thousands of unique spaces directly from local hosts.
Explore Spaces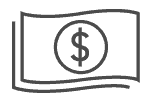 Share your space and start earning
Join thousands of hosts renting their space for meetings, events, and photo shoots.
List Your Space