The 8 Best Pet Photographers in Philadelphia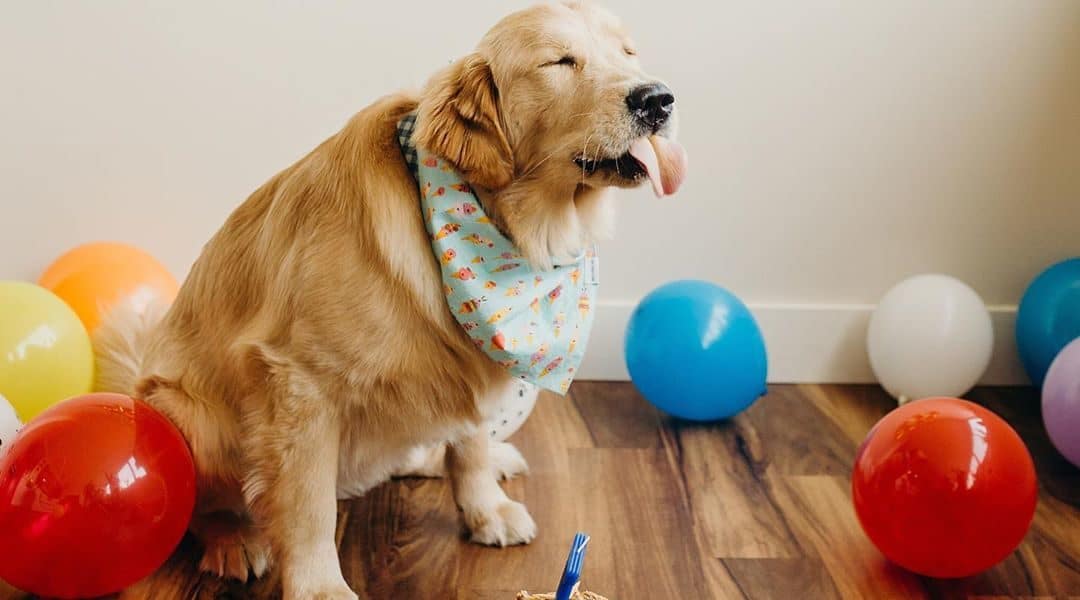 Some of us follow more animals than humans on Instagram, and we're not ashamed of it. In fact, we recommend everyone inject their days with a healthy dose of hyper-adorable animal media. It's good for the soul. Philadelphians appreciate heart, and it's only natural the city would have its fair share of top-notch animal photographers. Our list of the most noteworthy Philadelphia pet photographers includes shutterbugs who specialize in shooting on location, as well as those with their own dedicated studios.
And if you're a Philly photographer looking for more studio space or other creative spots to shoot, count on Peerspace. As the largest online marketplace for hourly venue rentals, we have hundreds of one-of-a-kind spaces in Philadelphia alone. From lofts and penthouses to professional studios and rooftops, Peerspace can provide hidden gem backdrops that help make your projects come to life.
But for now, let's get back to our list! These creatives boast skill sets that encompass a range of styles. We think there's something here for every furry friend.
Lauren Kaplan has been a professional pet photographer in Philadelphia since 2006. She excels at capturing pets at their most smiley, which are the kind of pet portraits most clients want. The images are fun, bright, and silly, just like our pets are. She shoots either in the comfort of her clients' homes or at a location of their choosing — a place your pet loves, like a park — and manages to leverage natural night to keep her images vivid, nicely contrasted, and full of depth.

She also boasts tons of glowing reviews from her many happy clients. Here is just one shining example: "Lauren is a master photographer with the uncanny ability to capture the personality of your pet, unstaged, in a favorite setting. She has done four sessions with my mini dachshunds during the spring, summer and fall. The first three were with my aging senior Hamlet who was blind and his faithful companion Duke. Last fall she faced a new challenge as she photographed my frisky, squirmy pup Sofia while Duke supervised. All her photos are amazing and a perfect way to preserve memories of your beloved pets."
April's strongest pet photography focuses on the connections we have with our beloved pets, the ways in which we make space in our lives for them. That may be a Golden Retriever holding its paw to a pregnant owner's stomach, waiting for the family's new addition, or it may be a Frenchie touching noses with its person on a stroll through the park. In her clients' homes, April's images have a documentary feel to them as if she's simply capturing what it's like to live with your pet each day, without trying to dress it up — all the laughing, the comforting, and even the occasional frustration.
In the straight-to-the-point words of one of her clients, "April is AWESOME!!! We couldn't have asked for more amazing photos of our precious pup!"
Tanya shoots on location and, if she's working at your home, she uses a full studio lighting setup, including optional backdrops. She has been a pet photographer since 2004 and shares the following information about her studio. "We are proud to be the only photographer in Pennsylvania that is a member of all three: the American Society of Media Photographers, Nikon Professional Services, and HeARTs Speak global artist group."
If you peruse her portfolio, you may notice she has more excellent cat photos than usual (most pet photographers' collections are pretty dog-centric.) Anyone who's owned a cat knows how tricky it can be to get them to do what you want. Tanya's secret? Patience. She never books more than two shoots in the same day, which allows her to take her time. As she settles into the space, excited dogs calm down and become compliant. Nervous cats can be coaxed from under the bed. She makes sure her clients get their money's worth, and it shows in the work — she waits until just the right moment and catches some truly priceless expressions.
Darren Modricker is the founder of Willow Street Pictures, but the company now comprises about a half-dozen talented individuals, from additional photographers to a custom framer. And the team has seriously been around the block: they've created stunning images of not only your typical pets, but also exotic birds, horses, donkeys, yaks — you name it.
Much of their work has a distinctly narrative quality, depicting a delightful scene (we're particularly fond of dogs in cars, riding through the countryside). But their in-studio work is just as lovely, often capturing the pet under a bright spotlight, creating an effect that's both dramatic and playful at the same time.
Dogs in Doors is a photo studio designed from the ground up with pet photography in mind. Each wall of the space is another unique backdrop, usually with a vintage flair. Aside from the general farmhouse aesthetic of the studio, Greg also has some cool props to work with — a replica of the Philly "LOVE" sign, for example, and a fun "danger" sign. He's even got fake trees so you can create a custom-built scene of your pup dashing through the forest. There are a lot of options here to implement some truly creative ideas.
We also love how Greg describes his studio and its mission. "This pet photography studio is a labor of love.  A very talented craftsman and myself did all of the construction.  This project combines all of my favorite energies into one singular artistic expression.  I would love to share this space with you and your furry friends.  From the moment you enter Dogs in Doors, you will feel a welcoming energy. It is my honor to create beautiful photos that you will cherish for a lifetime."
Andrew Pinkham does a very particular kind of pet photography, one that's becoming increasingly popular. He takes artistic, classic photographs of pets, and then he integrates them with painted backgrounds to resemble 18th-century compositions.
The resulting mixed-media images blur lines between the past and present, as well as challenge conceptions about authenticity in art — they're also simply irresistible and endlessly cute. That's probably why he's such a rising star among Philadelphia pet photographers.
It's really worth booking some time with Kristen Kidd just to take advantage of the awesome vintage furniture in her studio — which, thankfully, animals are allowed to use. Like many other Philadelphia pet photographers, however, she does most of her work in her clients' homes, wherein the pets are most at ease.
Kristen's photo sessions are full of the stuff that makes dog photography awesome: all of the cuddles, snuggles, and silly faces as they try to catch treats. All of the big, goofy dog smiles.  A hallmark of her service is that she also sells custom wall art, large-printed mosaics made from photographs of the client's choosing.
Alexa Nahas does a lot of wedding and engagement photography, and her lifestyle pet photography has that kind of vibe to it. It's lighthearted and breezy, with peachy tones and warm natural light. She's known to run fun promotions, like her "Glow Up" package, which includes both a puppy session and a first birthday "cake smash" session — which is exactly what it sounds like. Alexa also loves to dress up pets in unbearably cute costumes, which results in pictures so adorable we can't even handle it.  
As Alexa puts it: "A little bit obsessed with your pet? I totally get it. My sweet dog Bear is my fur baby and I wouldn't have it any other way. Lifestyle Pet Sessions are done at home and/or a location of your choice allowing the true personality of your pet to shine through. I will happily roll around on the ground with your pup or splash around in the water. I do accept any and all puppy kisses."
Philadelphia pet photographers make it happen with Peerspace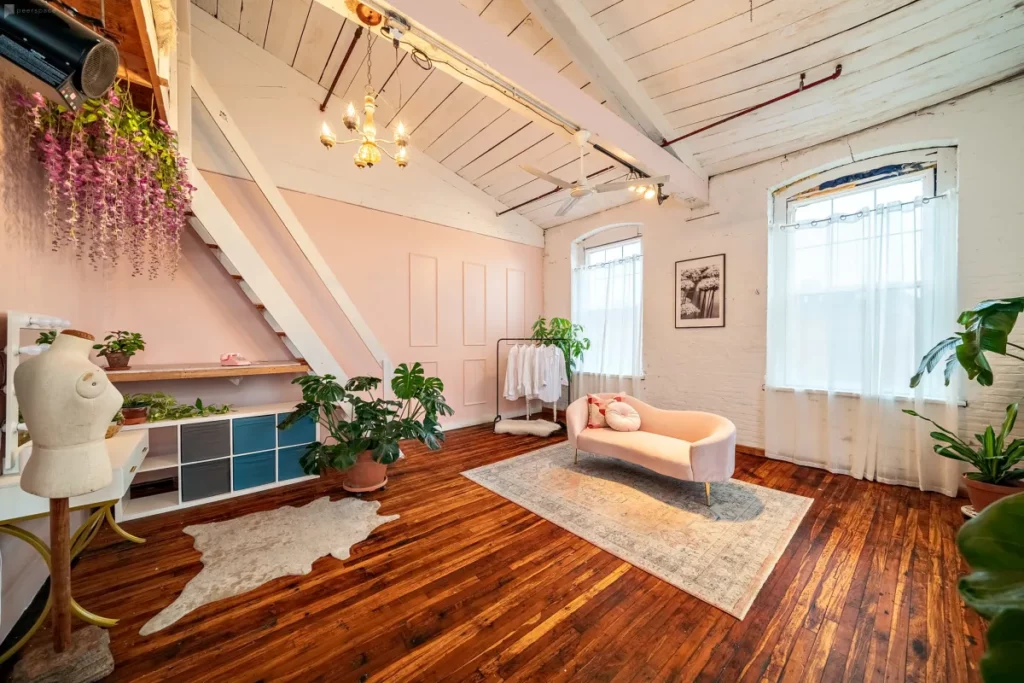 Our time with our pets is short. As such, we should seize every day we have with them and live our lives to the absolute fullest. Just like with family photography, a pet photography session is worth doing just for the sake of doing it. It's a bonding activity that you don't get to do often, and it's a load of fun. And remember to keep Peerspace in mind when you're collaborating on a shoot. It's the easiest way to book incredibly unique venues that help your artistry stand out. Just click the link above and see what's out there near you!
Any of the talents on our list of Philadelphia pet photographers can give you the kind of images that will become treasured family heirlooms. Make sure you tag us with #MadeinPeerspace when you post the results on Instagram. We'd love to become friends with your furry friends!



Get together somewhere better
Book thousands of unique spaces directly from local hosts.
Explore Spaces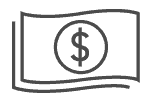 Share your space and start earning
Join thousands of hosts renting their space for meetings, events, and photo shoots.
List Your Space