9 Cool Places to Find Photoshoot Inspiration in Washington, D.C.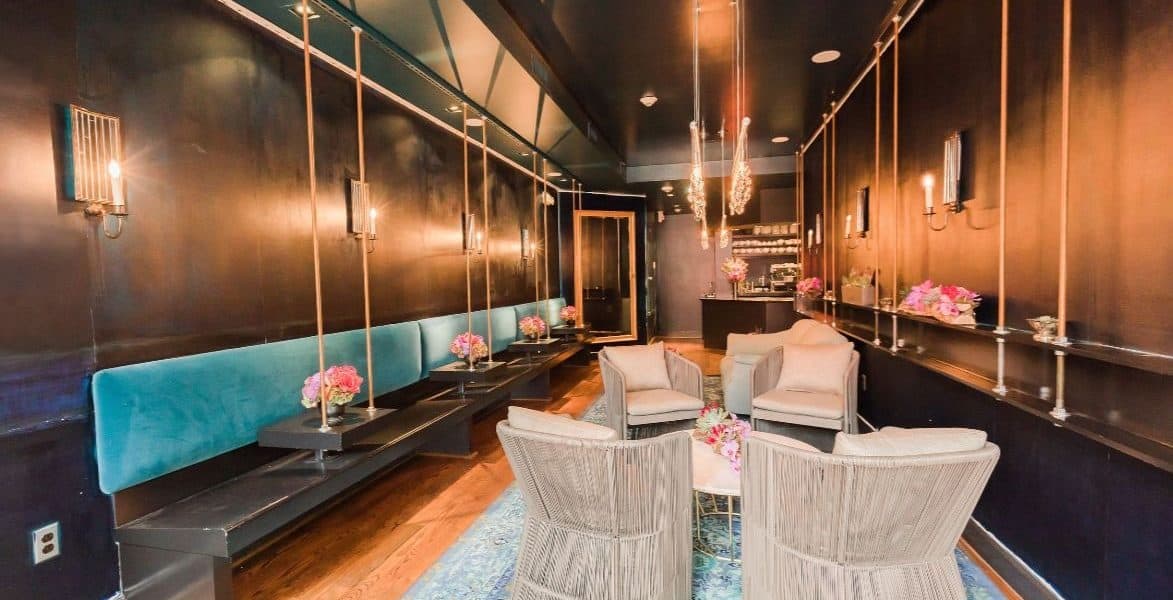 As the capital of the United States, Washington, D.C., is absolutely packed with amazing sights. That includes, of course, large-scale public monuments like the White House, the National Mall, the Martin Luther King Jr. Memorial, the Lincoln Memorial, and more. But beyond those world-famous landmarks, there are also tons of other, more private attractions and spaces to be found throughout the city. We've assembled a list of nine of our top picks for photoshoot inspiration in Washington, D.C. Whether you're a professional photographer, a casual hobbyist, or an Instagram influencer hoping to spice up your feed, there's likely to be an option here that'll appeal to you, so keep reading!


Among our favorite locations for photoshoot inspiration in Washington, D.C., is this outstanding penthouse, located in downtown Silver Spring, Maryland (part of the larger D.C. Metropolitan area). Seated on this lush fourth-floor penthouse roof, you'll enjoy the airy feel of the high ceilings and floor-to-ceiling windows. We think the rooftop's beautiful modern design is sure to spark your creativity.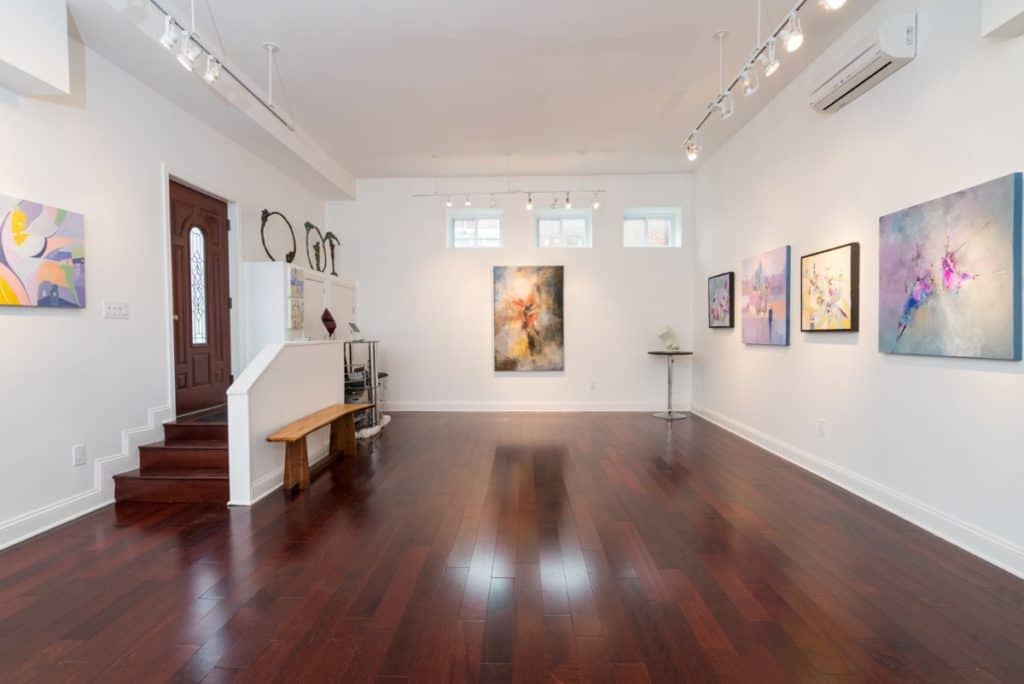 This is a warm yet airy boutique gallery space located in the H Street neighborhood, conveniently just blocks from Union Station. Its versatile 1,200 square feet include appealing features like high ceilings and a full catering kitchen. The furniture selection is both warm and comfortable, as are the high-quality hardwood floors. Most of all, the wide variety of gorgeous art covering the walls creates enormous visual interest and makes an unbeatable backdrop for photography of all kinds.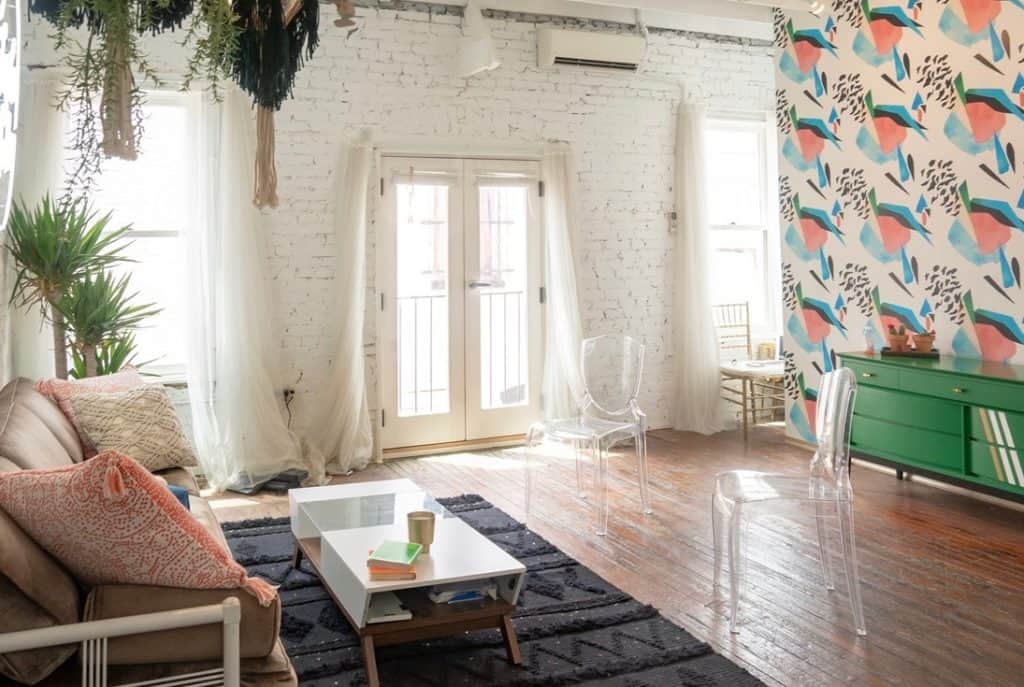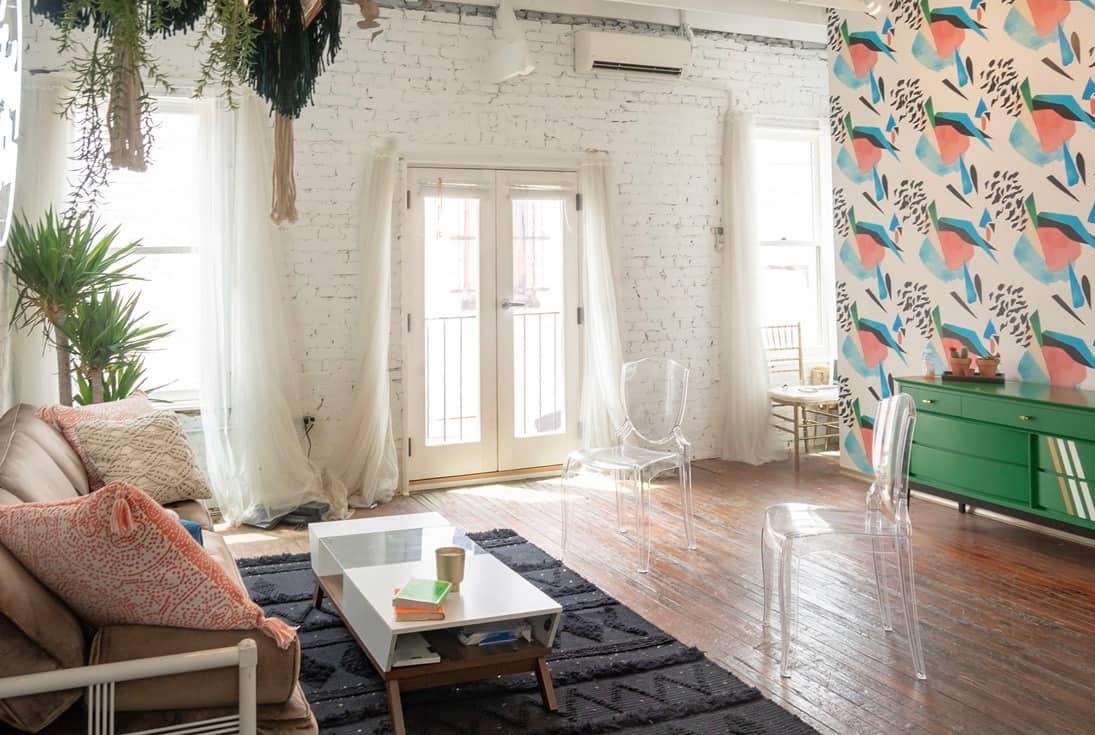 Filled with an abundance of natural light, this quaint yet inventive space is ideal for Instagram-worthy photoshoots. The 800-square-foot studio features two rooms and endless sources of photoshoot inspiration. From the exposed white brick walls and hanging plants to the bright rooms and whimsical wallpaper, this airy space will effortlessly spark your creativity.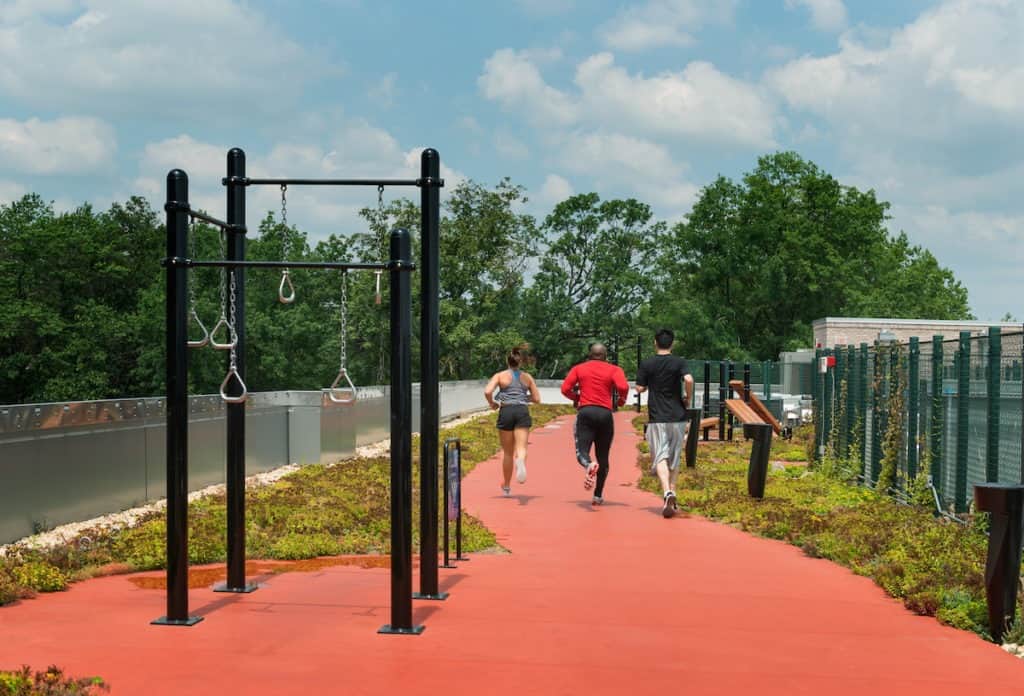 We think this space is an especially great choice for a fitness-oriented blogger or Instagram influencer hoping to snap some impressive, high-quality photos that'll spice up their social media presence. It's not just a top-of-the-line running track (measuring ⅛ mile in length) and outdoor gym (with pull-up bars and more). The scenic view from this fifth-floor rooftop is a draw in and of itself. When you're done with your more active photography, take a seat under the pergola, on the comfy lounge seating, and take a few moments (or a few hours) to soak in the view.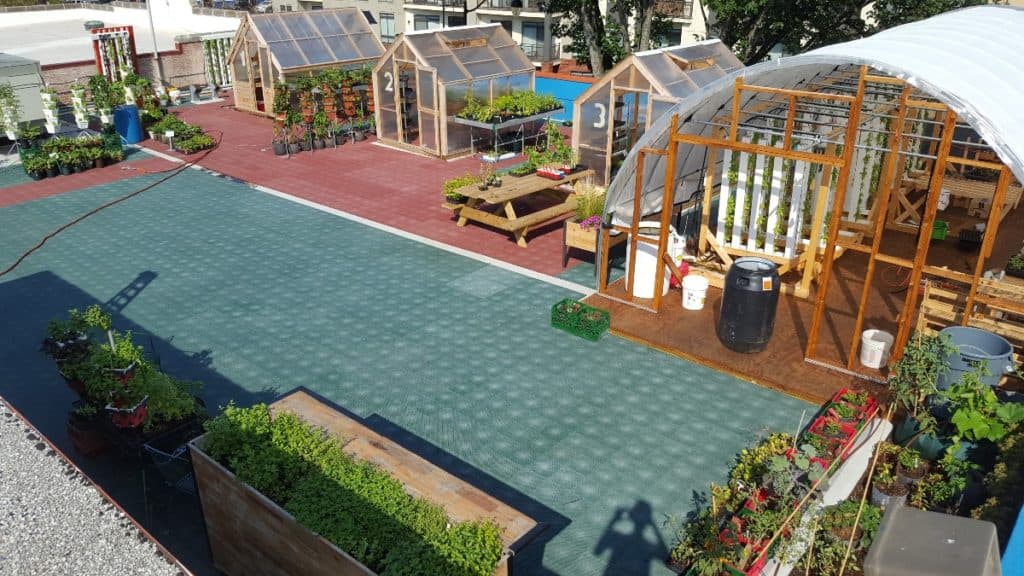 We're loving the growing trend of having cool outdoor spaces with particular purposes on urban rooftops, like in No. 4. That's why we're including a second example of this awesome phenomenon on our list of cool places for photoshoot inspiration in Washington, D.C. But this time, instead of athletic amenities, this 3,000-square-foot rooftop is home to a large edible garden! Nature lovers will get excited about the massive variety of plants here being grown sustainably, all of which would make perfect subjects for photography. That's not to mention the view, which will spice up your photos even more. All on the roof of a local hardware store!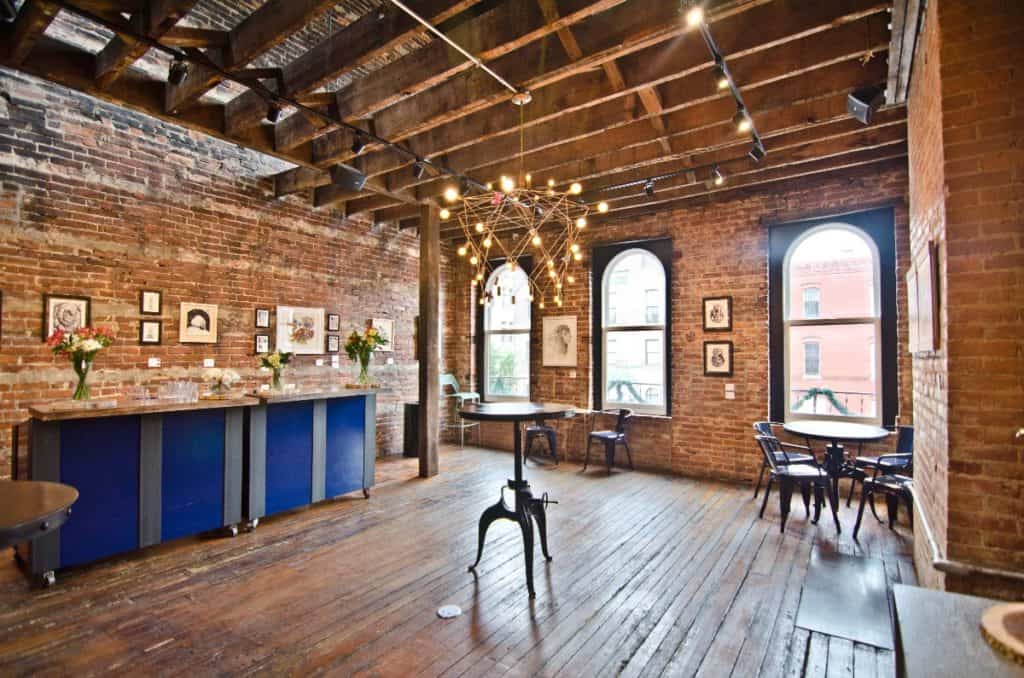 Frankly, the words "refined" and "industrial" might not be two that you'd expect to hear in combination with one another. Those two features might seem like complete opposites, but this impressive loft does a great job of combining the two. The stunning juxtaposition makes for lots of character and visual interest that'll spice up your photos. Multiple glowing reviews call the space "beautiful," and with good reason. And while it feels like a private enclave, separate from the larger city, it's in fact located in the thriving Shaw neighborhood, just steps from the convention center.
The hosts themselves invite guests to "get your creative juices flowing," so you know it's well suited to providing creative inspiration! Many venues brag about their minimalist design, but this location is by no means minimalist — everywhere you look, there's something cool or exciting to look at, with plenty of color, texture, and unique light in every corner of the space. That means that you'll be able to photograph here for hours straight without running out of new backdrops and angles to explore.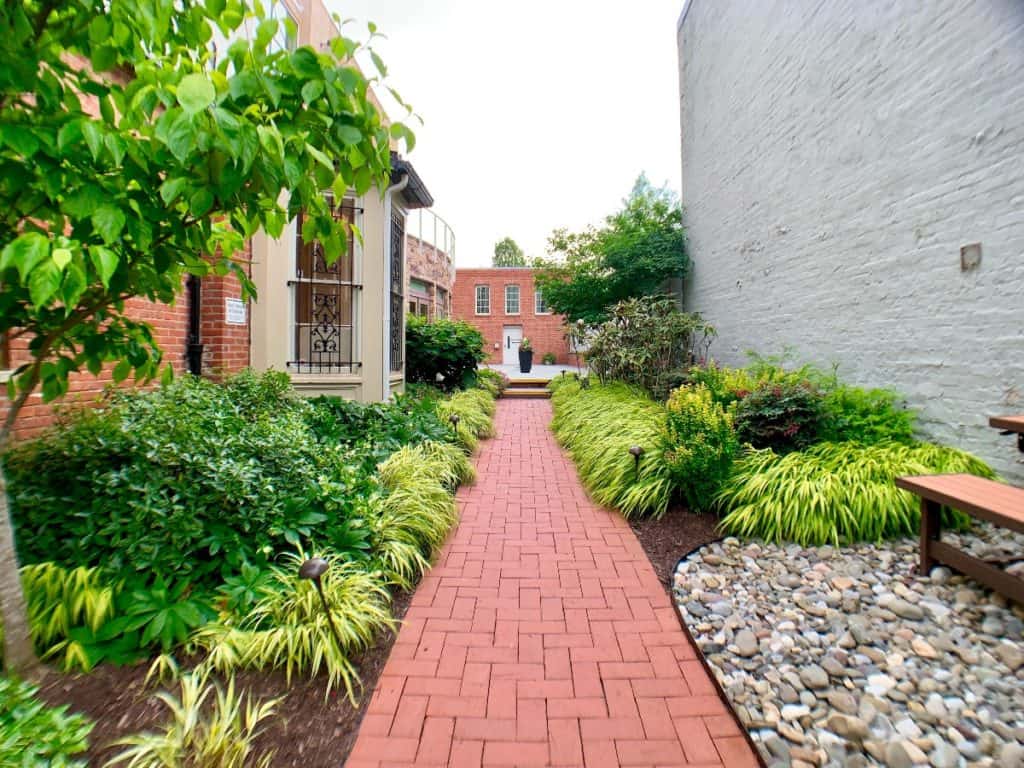 This Capitol Hill row house is known as the Watterston House and was constructed at the beginning of the 19th century; with its historic significance (learn more by taking a look at the description of the home's Peerspace listing), it was listed in the National Register of Historic Places. The space itself is a more than 1,000-square-foot room that incorporates bright natural light, classic hardwood floors, an open link to the landscaped courtyard, and lots more.
Among many glowing reviews, one reviewer commented that this is "an amazing space" while another stated that it's "very metro accessible and in such a cool area." When you're done snapping photos here, step outside to explore the larger neighborhood, which is filled with many historic, well-maintained 19th- and 20th-century row houses.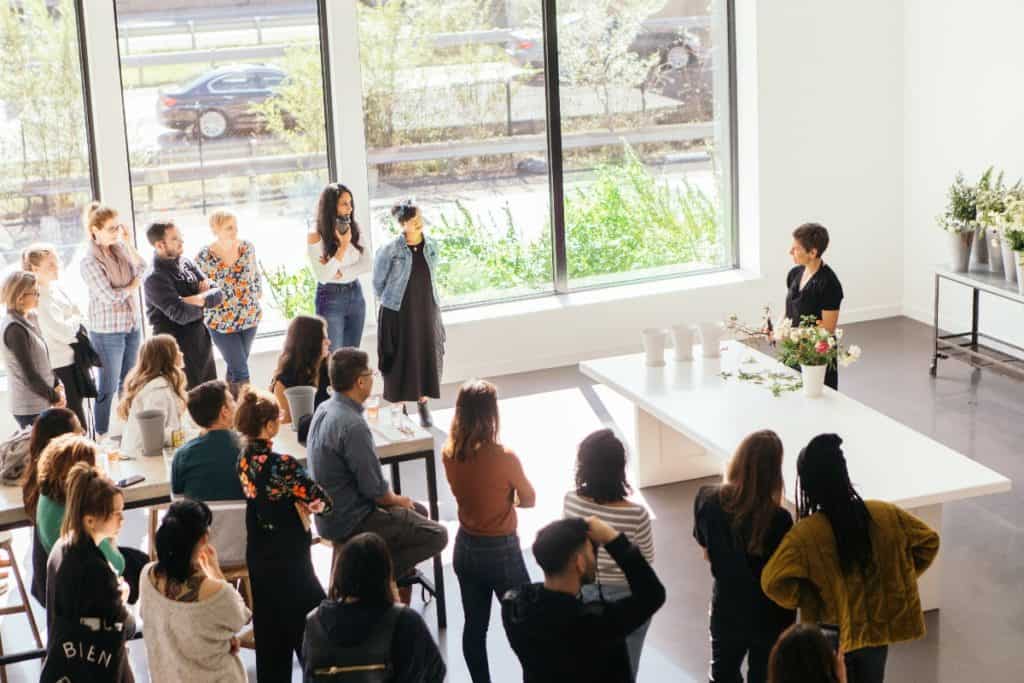 This is a bright, minimalist space set apart by its unbelievable architecture, which will make for some seriously stunning photos whether photographed from outside (where you can appreciate the unique, graceful structure of the building) or inside (where the impressive scale really comes to life). In addition to the abundance of natural daylight, this 10,000-square-foot venue boasts soaring ceilings, a cyclorama wall for photos, and even a full kitchen.


Get together somewhere better
Book thousands of unique spaces directly from local hosts.
Explore Spaces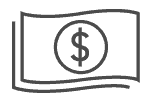 Share your space and start earning
Join thousands of hosts renting their space for meetings, events, and photo shoots.
List Your Space