The 9 Best Portrait Photographers in Raleigh, NC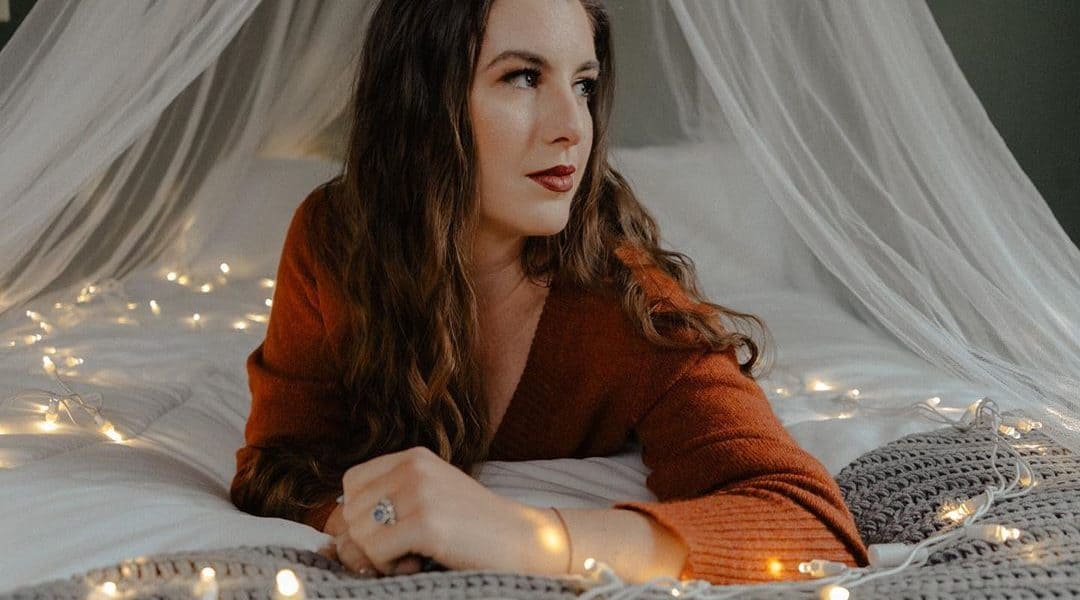 Looking for the very best Raleigh portrait photographers for an upcoming project? At Peerspace, we get it! The vibrant city of Raleigh has a large population of talented artists, including but not limited to portrait photographers. And if you're in the market for creative headshots, family portraiture, or slick images for branding purposes, then our favorite Raleigh portrait photographers can help you out. In fact, one or more of these incredible shutterbugs is sure to exceed your expectations!  
1. Alex Willams of APW Media
Body-positive Alex Willams makes every woman (and man, couple, what have you) in front of her lens feel — and look — absolutely gorgeous! With a specialty in boudoir photography, she brings out the genuine goddess or deity within. Her style is also natural yet polished, elevating the "I woke up like this" vibe to a literal art form.
If your idea of sexy is slightly rumpled hair, easy poses, gorgeous light, and real expressions, then Alex is the Raleigh portrait photographer for you. If you'd rather be photographed fully clothed, you can expect the same impeccable eye for beautiful details and a genuine, fun vibe. 
Once you book Alex, book this Magnolia-inspired ranch that has a gorgeously understated bedroom for a gorgeous boudoir session.
Jennifer Rhoades blurs the line between portrait photography and digital art, producing truly creative prints. Her work is conceptual, collaborating effectively with her many clients to make unforgettable art with them, instead of focusing solely on documentation. Blending reality and fantasy, her final results are ever-interesting, perfect for those who want an heirloom-quality piece to treasure. Work with Jennifer when you want something truly unique that'll stand the test of time. 
Sara Coffin creates the kind of glowing, authentic, portraits that make their way into magazines. Her style is refined — perfectly cropped vignettes, minimalist lines — while retaining the true-to-life feel. If you've ever wanted lifestyle shots of you and your significant other in your home, then check her out. She's also a great option if you want branding portraits of you looking effortlessly chic or fancy having your photo taken as you are going about your day. Sara is among the most prolific and gifted Raleigh portrait photographers for you! 
Let her take a stylized portrait of you as you bask in the natural light of this downtown high-rise luxury apartment.
When you want to work with a gifted photographer who specializes in making people look their absolute best, choose Kathy Howard. A portrait photographer through and through, she will guide you through all of the subtle poses to flatter your every angle — perfect for headshots and personal branding. She can even do makeovers with hair and makeup for a full-service studio experience. Collaborate with Kathy when you want to be pampered for a day and look absolutely stunning in your photos.
Michelle Prince has had her work appear in Inspire Fine Art Photography Magazine, Child Model Magazine, and Model Source Magazine. It's easy to see why since her whimsical portraits of kids are pure art! She creates magical, fairy-tale-inspired prints of newborns nestled within her "fairy garden;" carefully styled steampunk toddler shots (how cool do those kiddos look?!); and relaxed, cool portraits of teens.
Focusing on photographing children has developed her understanding of their needs, so she is always able to bring out the best in them. Michelle is an incredibly talented artist, definitely one of the best in Raleigh for kids' portraits — check her out today.
https://www.instagram.com/focusandbloomstudios/
Blending elements of fashion and lifestyle photography into her portraits, Yesenia Bocanegra has one stylish body of work! She is the proud owner of Focus & Bloom Studio, dually based in Raleigh and Fort Worth, Texas.
She allows her subjects to be their natural selves in front of her camera, making for genuine smiles. However, it's her artistic eye that adds a dimension — flattering angles, leading lines, and just enough background to add depth to the portrait without overwhelming the subject. Mostly working in natural light gives her subjects the smooth, dewy glow that makes Insta-worthy portraits every time. No matter what type of portrait you want Yesenia to create, book this professional downtown photography studio and make it happen!
Megan Kime is one of our favorite Raleigh portrait photographers for her creatively styled newborn shoots — tiny crocheted deer antlers, fuzzy texts, and pastel florals steal our hearts every time! With over 10 years of experience, as well as awards and recognition to boot, Megan is more than ready to produce unforgettable, quality pictures with each shutter click.
If your child is past the newborn stage wherein they are easy to pose, worry not, as she works with families of all ages, offering the same thoughtfully composed and beautiful photos! 
Season Moore does more than take photos, she creates custom art to treasure for a lifetime. Her phenomenal work is modern, yet timeless, ideal for headshots or senior portraits wherein clients resemble models pulled from an editorial.
She somehow balances polish with real smiles, professionalism and fun, a neat skill for a portrait artist. Work with Season whenever you want a gorgeous photo of yourself or your family, whatever the occasion — she's a pro. In fact, this Wildwood Estates spacious home has several backdrops that make it ideal for a truly stylish and modern family photoshoot space!
If you have a passion for the outdoors, a rustic elegant streak, or a thing for kicking back and relaxing, Bethany Wilder is the Raleigh portrait photographer for you. In her easily identifiable style — desaturated tones, neutrals, and authentic love abounding — she captures those little yet significant moments you'll want to remember forever. This may explain why she's one of Raleigh's best-loved wedding photographers. We can't get enough of her free-spirited vibe and think you'll feel the same after flipping through her work!
One look at Fran Dickensen's portfolio, and we knew we had to have her on this list of the top Raleigh portrait photographers! What we love best about her work is how she utilizes natural sunlight and stunning Raleigh landscapes in her portraiture. Fran specializes in senior portraits, wedding photography, and corporate headshot portraits. And believe us, she creates the perfect blend of gently posed and candid no matter who is before her lens.
Peerspace loves Raleigh portrait photographers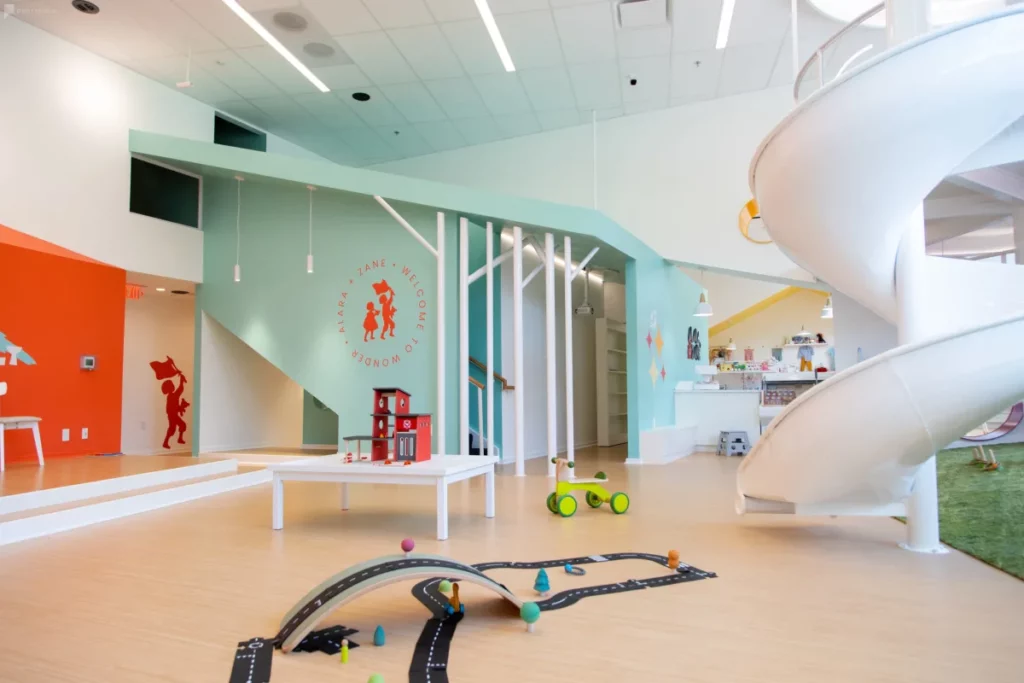 As you can see, there is a whole lot of portrait photography talent to enjoy in Raleigh! We hope this list and helped you find the perfect match for your style and needs. Once you've selected your favorite, it's time to book them asap, since photographers of this caliber book up quickly. After you do, return to Peerspace and book a dream photoshoot location!
As the largest online marketplace for hourly venue rentals, you can find a stunning space to suit whatever type of portrait work you need. Our platform is brimming with professional studios, beachside getaways, and modern urban dwellings alike.

Get together somewhere better
Book thousands of unique spaces directly from local hosts.
Explore Spaces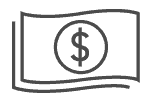 Share your space and start earning
Join thousands of hosts renting their space for meetings, events, and photo shoots.
List Your Space