10 Important Questions to Ask Your Wedding Photographer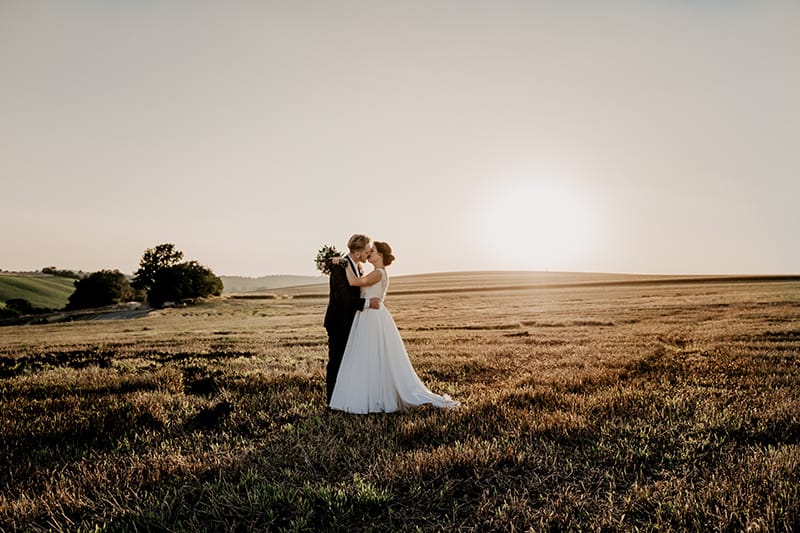 The expense alone of a professional wedding photographer is reason enough to take due care selecting one. To help you through the process of meeting and interviewing a prospective wedding photographer to make a well-informed decision, here are important questions to ask your wedding photographer before signing on the dotted line and booking their services.
Note that these key questions we suggest can be more general or open-ended, likely leading you to ask more follow-up questions, depending on the replies you get, how the conversation progresses, and, of course, your own needs and preferences. Consider these guides to all the "need to know" areas, presented here in roughly the order we would likely be asking them. The first, for example, helps determine if you'll want to spend the time and energy to continue on with the interview. Make adjustments as you see fit.


1. Are you available on [wedding date]?
You'd be surprised how many forget to ask, or just remember to ask at the end after an already lengthy interview. There's no point wasting any time with a whole Q&A (or even arranging for one) if the photographer just isn't available. Vendors are supposed to ask, sure, but they can get distracted like anyone else; best make sure to confirm availability yourself before proceeding.
2. How many weddings have you photographed?
It's reassuring to know a bit more about your photographer's background and experience. Knowing how long they've been photographing weddings won't be as helpful as knowing quantity.
Someone who's only worked weddings a year but has shot 25 of them, for instance, would likely have more meaningful experience than someone with "five years" under their belt but only shoots a couple or so a year. Try to work in other experience-related follow-up questions, too, such as if they've worked your venue or with any vendors you may have already booked.
3. How would you describe your photographic style?
Get the photographer talking a bit about their style, even if you already have an idea from their portfolio. It's a comfortable topic, and you may learn something new as well. The resulting small discussion will also be a good chance to bring up any stylistic options you may want (say, including a few black & whites if they shoot color predominantly), and provide them with a list of any shots you'd specifically like captured.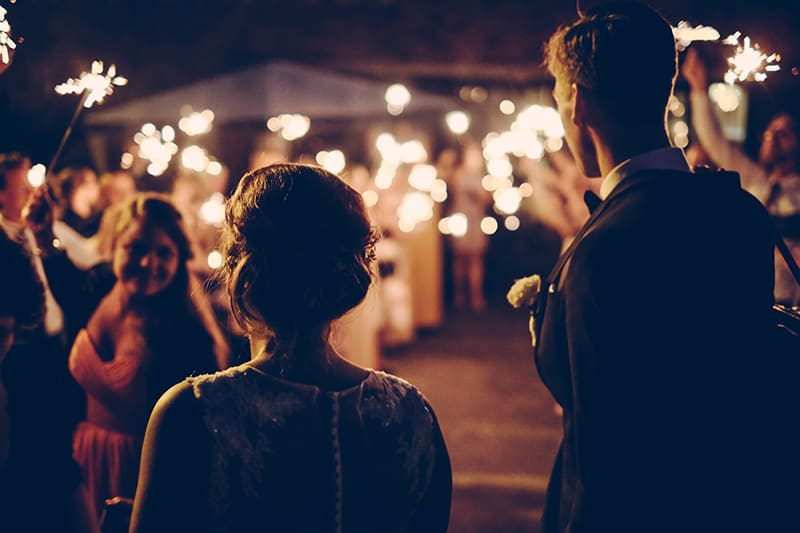 4. Could you describe your working style or process?
Among the questions to ask your wedding photographer, this is one of the most critically important—it details how everyone will be interacting with your photographer throughout your event, a hint of how their presence will affect your wedding.
You'll want details like whether they take control and direct shooting, or prefer to go with the flow; if they use assistants and how many; even check if the photographer will actually be there taking the pictures, or will be sending a team instead (some of them do that).
5. How much and what is included in your standard package?
After you now have a much better idea what to expect, it'll be easier to discuss pricing and your requirements. Wedding photographers typically offer a choice of "packages" with different service options and prices. Make adjustments from the standard package (or whatever package they suggest will fit you better) to tailor the services you receive and your cost.
Plus, ask about any additional fees you may incur, or costs if you deviate from the package specifics during the event itself (e.g., hourly cost if the event goes longer than planned).
6. Do you provide image editing, color adjustment, retouching, or other similar services?
With the prevalence of digital photography, many wedding photographers are now skilled at editing and refining images. Don't assume they all do that, however, nor expect that if they do provide the service, that it won't cost extra (some of them subcontract this work out to other specialists).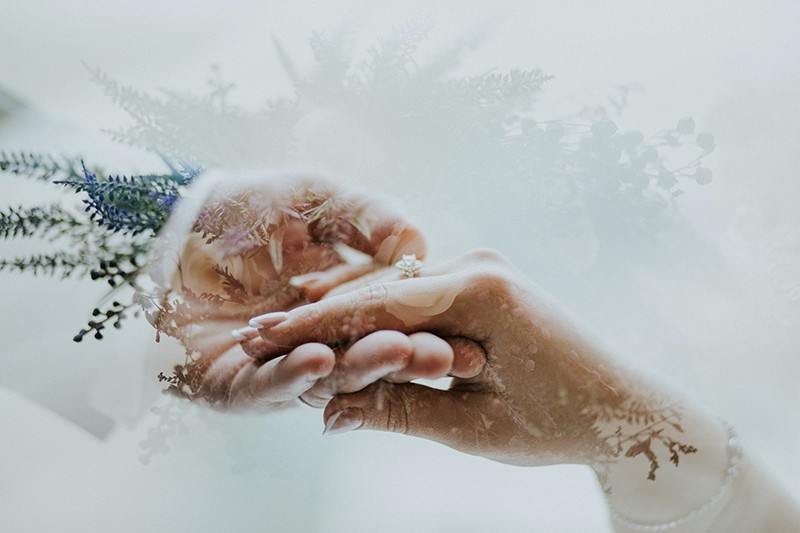 7. When do we get the images?
You'll also want to cover any processes and schedules for selecting and approving images, etc. This includes working out the details for receiving any other deliverables you order too, like albums. You may also want to inquire if your pictures will be available online for people to view, and again, if any of these options are going to cost you extra.
8. Do we get rights to the images?
This is probably one of the most confusing questions to ask your wedding photographer. Many clients assume all the pictures are theirs to keep and do with as they please, which is not true. Understand that you don't automatically own the rights to your wedding pictures captured by someone else. Period.
Photographers can get creative on what image rights they give or sell to you (e.g., they give you everything outright; or you can only order prints from them; or you have all rights to the raw images, but not the ones they've edited, etc.). You'll clearly want to know these specifics.
9. What is your cancellation or refund policy?
If the pandemic has taught us anything, it's that we can't plan for everything. The unexpected simply happens, whatever it may be. Although this seems like a simple question, the terms and conditions can get fairly involved (e.g., you'll get X amount back for cancelling Y number of days before the event, etc.). Although it's something you won't really want to dwell on, best know and keep this information in mind.
10. Do you have a backup plan if you unexpectedly cannot shoot my wedding?
This one is likely the most overlooked among the questions to ask your wedding photographer, and one of the most critical. It's not about money. It's about time, which you can't get back once spent, and which greatly increases in value the closer you get to showtime. You don't want to suddenly find yourself scrambling for a photographer at the last minute. Make sure your photographer has an acceptable backup plan prepared (or will prepare), just in case.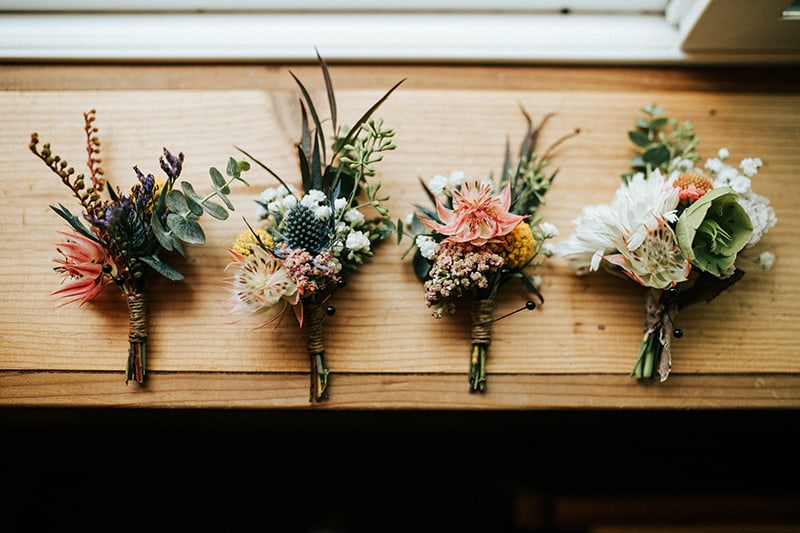 Get it all in writing
Whatever terms you've worked out with your photographer, make sure you get all of them listed in the contract you sign. Every single detail that's important to you. It isn't that wedding photographers are sneaky—like everyone else, they're busy people with imperfect memories, and details sure can fall through the cracks.
That contract isn't just legal protection for both parties; it's the ultimate working plan that specifies everyone's responsibilities, obligations, and expectations exactly. Use it.
But don't worry too much. Wedding photographers are a helpful lot, and can be a seriously major asset to the team of people who will make your wedding truly special. Congratulations on your upcoming nuptials!


Get together somewhere better
Book thousands of unique spaces directly from local hosts.
Explore Spaces
Share your space and start earning
Join thousands of hosts renting their space for meetings, events, and photo shoots.
List Your Space