11 Colorful Rainbow Party Ideas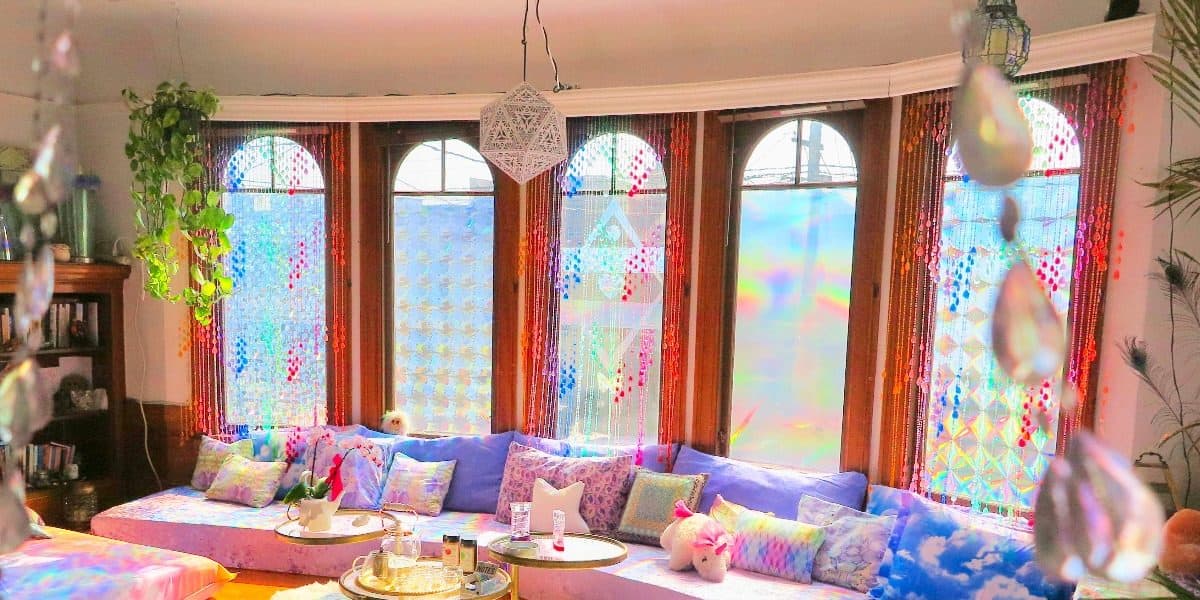 Rainbows embody joy, the calm after a storm, and the reflections of true light that leave us all fascinated. They're also the universal symbol of LGBTQ+ Pride. Rainbow parties can be a great party theme for kids, teens, or adults alike. Whimsical rainbow decorations make colorful rainbow party ideas shine. Rainbow-colored foods and platters add tons of fun flavors to any event. Rainbows also inspire events year-round, so there is no limit to the celebrations that can embody a rainbow theme.
1. Colorful rainbow scavenger hunt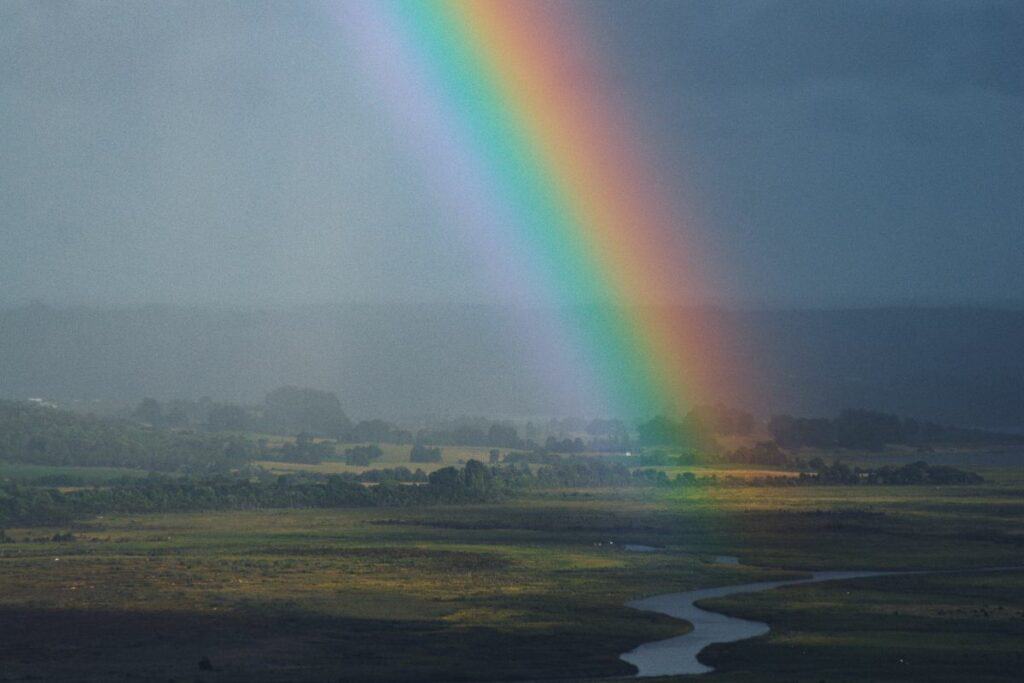 This is a great colorful rainbow party idea for kids. All the host needs are construction paper and printable lists for the kids to find some colorful objects all around. Heighten the fun by adding rainbow-themed prizes for the winners, and rainbow-colored candies for the kids to enjoy. Bonus points for kiddos who find more than one object of each color on their hunt. This idea works for birthday parties, St. Patrick's Day theme parties, or a camp, team, or scouts gathering. After all, you just never know what treasures you'll find at the end of a rainbow!
2. Rainbow unicorn party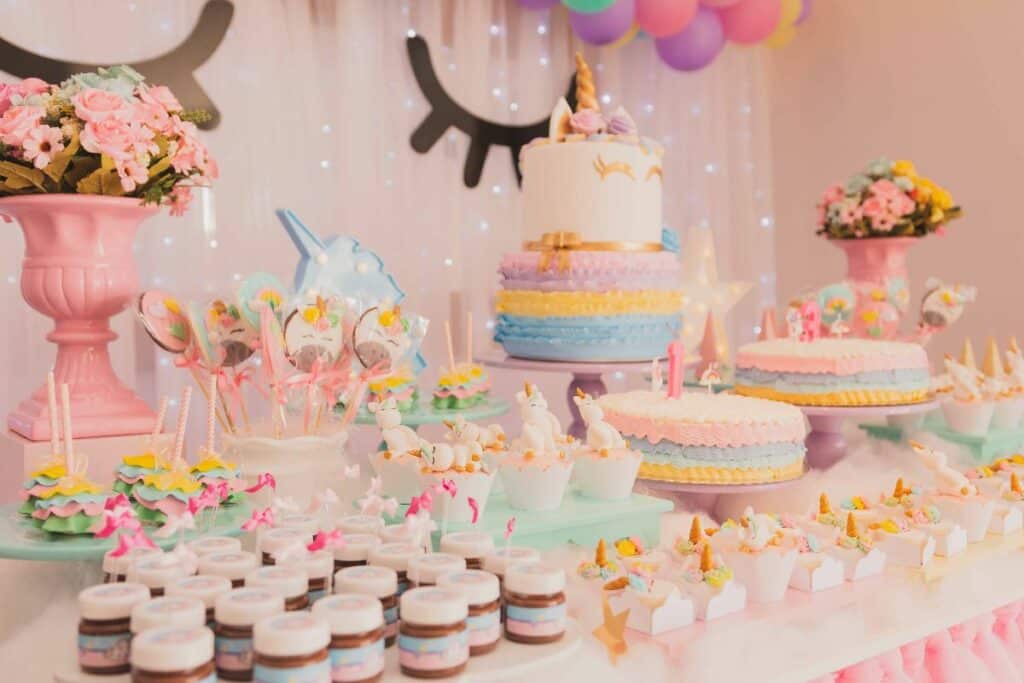 Unicorns are the *it* thing for lots of kids (and adults, too). A fun unicorn party can have wearable horns instead of party hats, unicorn cookies, unicorn balloons, and rainbow unicorn decorations. The decor is easy to find online and at party stores alike, so the host can plan without much trouble. This is one of the most versatile colorful rainbow party ideas because it can fit into any space. Unicorn cookie cutters, cake decorations, and balloons can be found at many party stores and on Etsy.
3. Colorful coloring party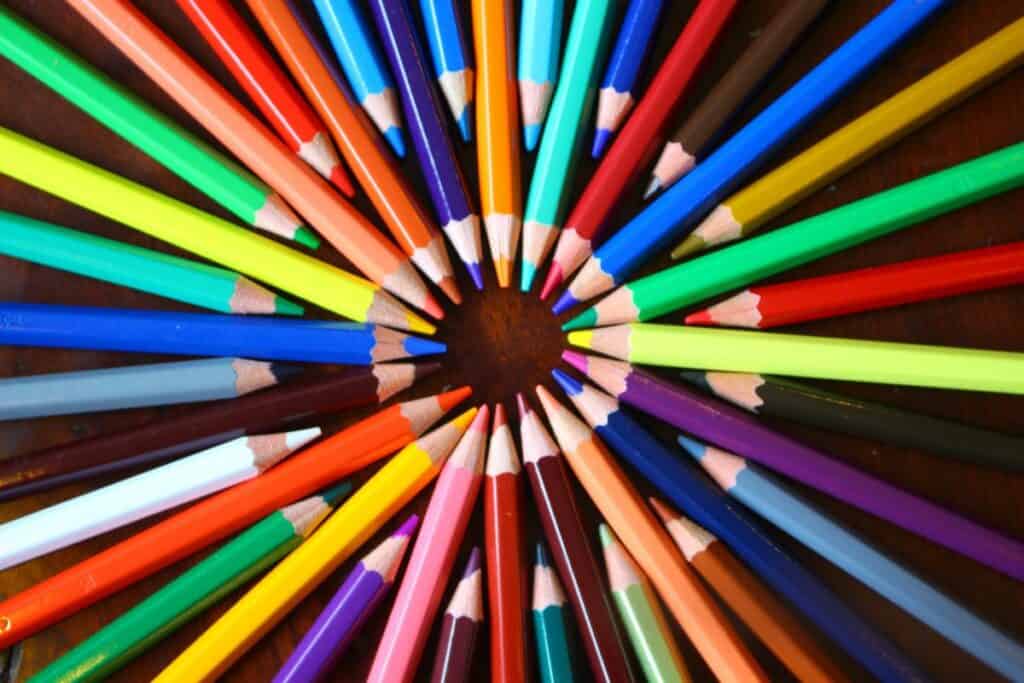 Set out crayons representing each color of the rainbow into cups. Then set out a large white tablecloth for all the kiddos to color on. Perhaps bring out some coloring challenges or get some coloring sheets with rainbows or other fun things to color. Rainbow streamers and rainbow-colored treats set the scene for this fun and interactive little artist party. Kids and adults alike will love this colorful rainbow party idea.
4. Reading Rainbow party
Available on Prime, PBS, and the PBS Kids app, Reading Rainbow is a show that inspired multiple generations to love reading. This could be a great colorful rainbow party idea for a scout, team, school, or camp party. This theme also works for a kid's sleepover with an educational theme. Share one of the episodes before the party so that the guests can have the books available ahead of time. Get together virtually with Reading Rainbow host, LeVar Burton. Reading is fun and amazing, especially when everyone reads together.
5. Rainbow tie-dye party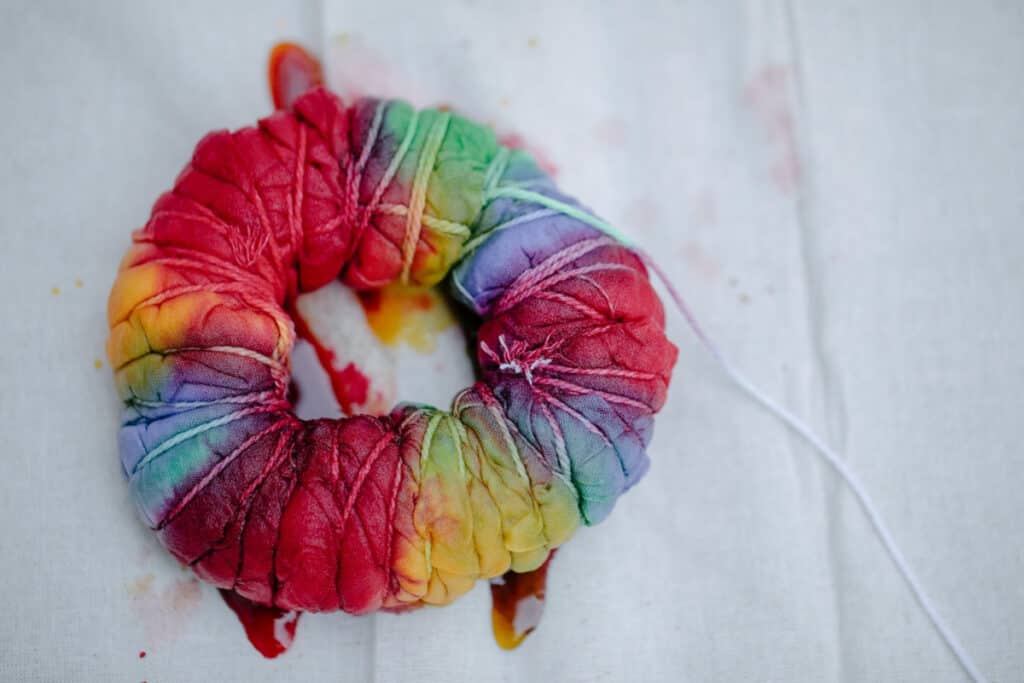 Nothing is more fun than tie-dye! A tie-dye party is an interactive and joyful event, and it gives participants the option to take a souvenir home with them. Dye a T-shirt, a pair of pants, sheets, a mask, a pillowcase, or anything in between. Tie-dye supplies are easy to come by and are available at any craft store and in most big box stores as well. Tie up your tie-dye-themed party with tie-dye cupcakes with recipes available on Pinterest. This is definitely the grooviest of all the colorful rainbow party ideas.
6. Lucky Charms party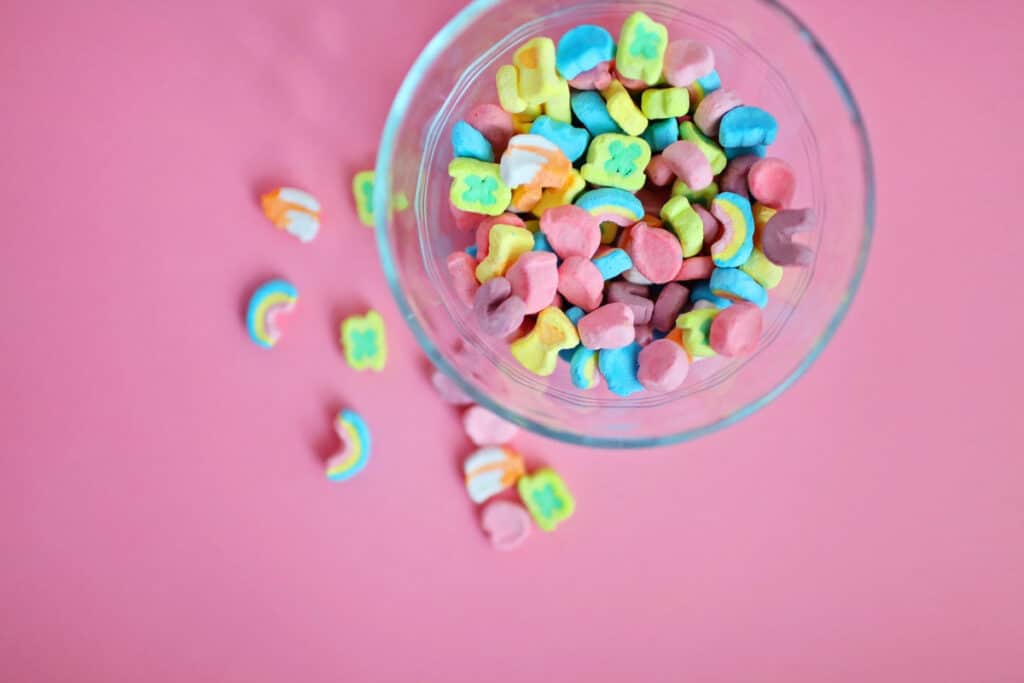 This retro throwback cereal from childhood is still popular and available everywhere. One of the most nostalgic colorful rainbow party ideas, a Lucky Charms party can be a fun brunch idea for kids, teens, or even adults. Lucky Charms can be a cute theme for a birthday party as well. A cereal-themed gathering would be super for a mom's club meeting as well. And don't forget about this theme for St. Patrick's Day breakfast with the family. It's sure to be magically delicious!
7. Rainbow baby shower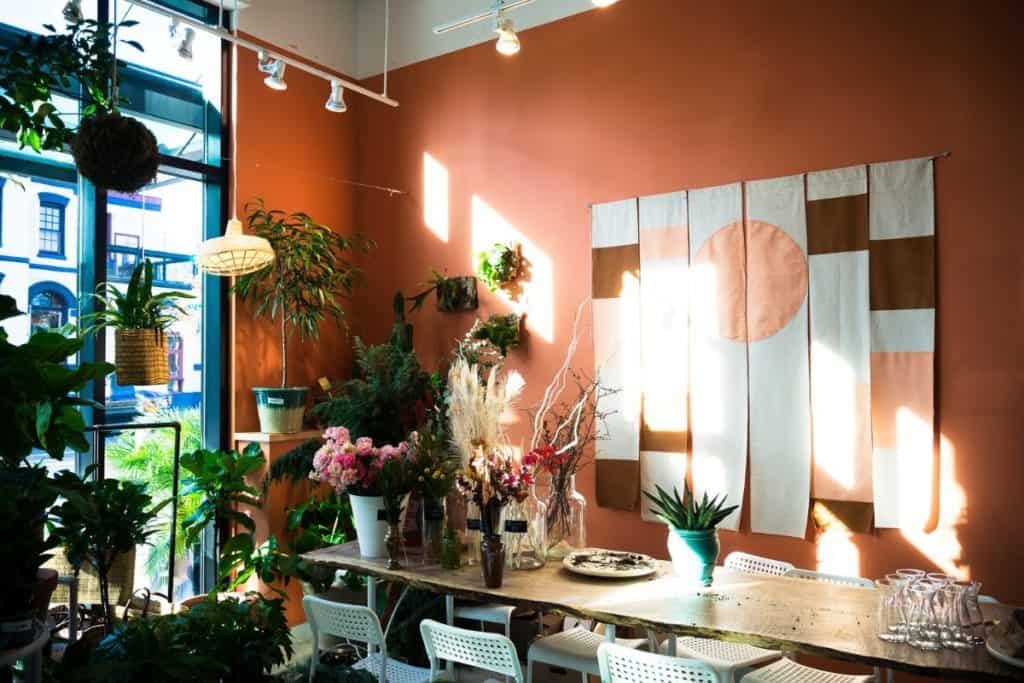 Super cute and whimsical, this shower theme is a winner, especially if the new arrival is gender unknown. Rainbow decorations, rainbow diaper cakes, and rainbow baby blankets can all be found on Etsy if the hostess is in a pinch. Also, it's a beautiful way to celebrate a couple who is having their "rainbow baby." Fun DIY baby shower ideas are available all over the web, including rainbow baby booties, rainbow-themed onesies, and rainbow-colored baby shower games. Remember to search Peerspace for the perfect rainbow baby shower venue for you and your guests!
8. Rainbow wine and charcuterie party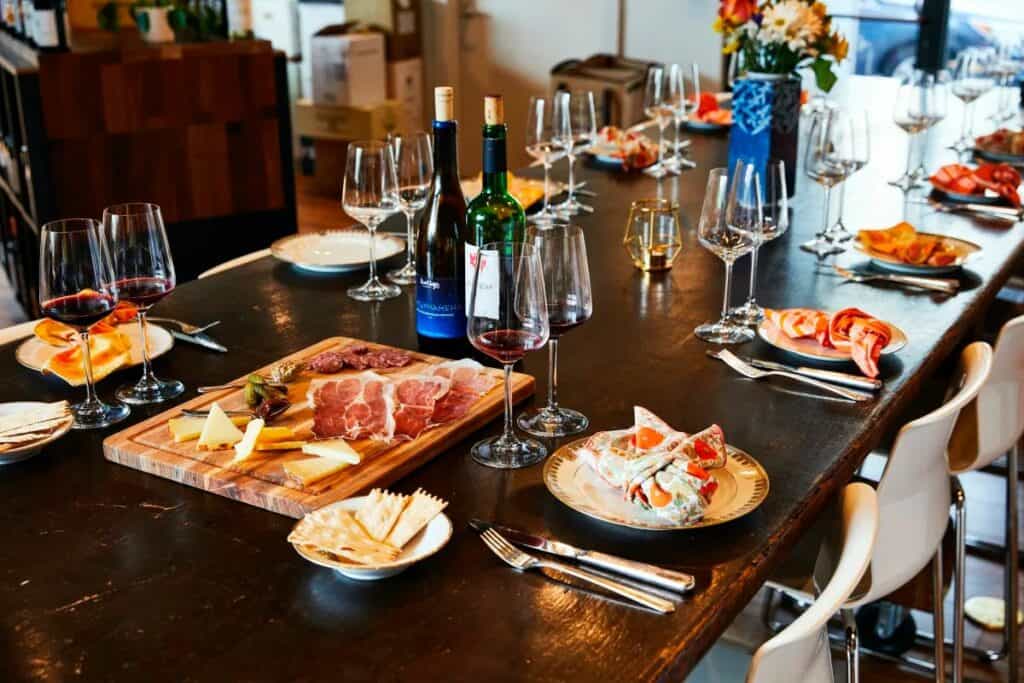 A fun alternative to traditional wine nights, this is the most fun and fancy adults-only colorful rainbow party idea. Fill charcuterie boards with colorful fruits and veggies to compliment hand-crafted meats and cheeses. Then serve your collection of beautiful foods with a rainbow of wines including at least one white, red, and rose.
9. Rainbow beads and crafts party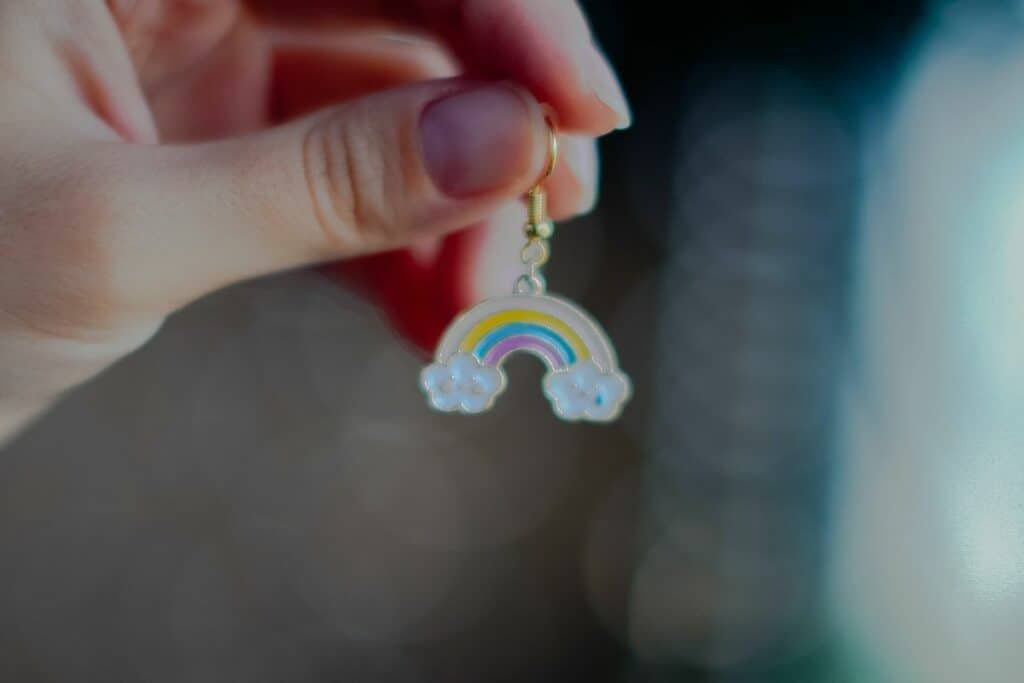 Like the tie-dye party, a great craft party leaves the partygoers with a souvenir that lasts forever. Rainbow necklaces and bracelets can be easy for kids to make, and they're also super fun to wear. You can make friendship bracelets using threads in a rainbow of colors or make other DIY jewelry with beads, sparkles, and charms DIY. Find craft supplies online or at Michael's, or at a locally-owned craft supply store. The sky's the limit with this cute, interactive craft theme.
10. Rainbow photo booth party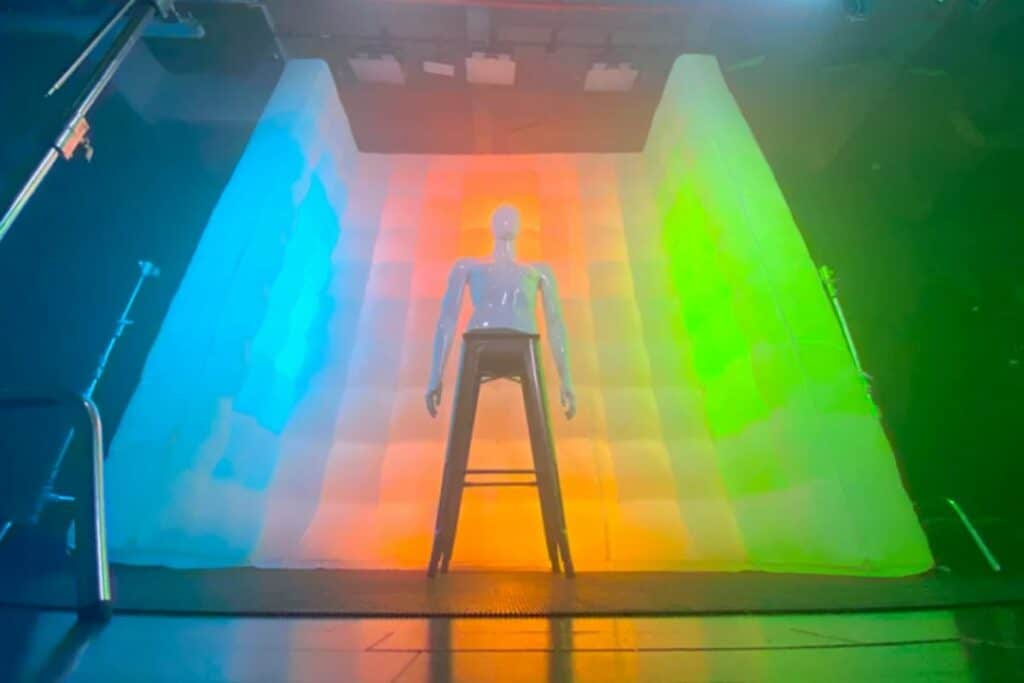 A rainbow backdrop can be made with multiple colorful streamers, tied together at the ends like a stage curtain. Another fun idea for this colorful rainbow party idea is to build an arch of colorful balloons. Rent a cool space on Peerspace for your photo booth party, and they may even supply props for your fun photos. If not, fun props can be found at places like Party City. Have a ton of fun with this colorful rainbow party idea that's perfect for a graduation, engagement party, reunion, birthday, or shower.
11. DIY rainbow birthday party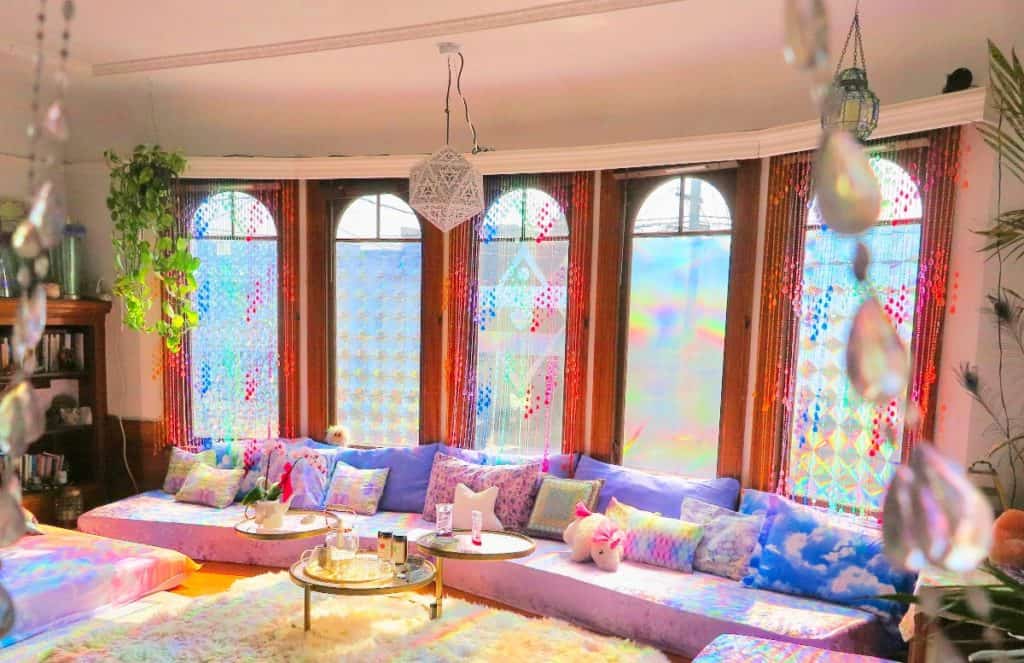 Pinterest is so inspiring when it comes to colorful rainbow party ideas. There are so many DIY rainbow crafts to make a perfect rainbow-themed birthday party. You can find recipes for making rainbow cakes, rainbow cookies, and platters on Pinterest. Also, get into decorating with rainbow cups, do it yourself rainbow balloon arches, rainbow tutus, rainbow flower arrangements, and anything that may be perfect for the mom or host who loves anything DIY. Don't forget to check out Peerspace for the perfect themed birthday party venue near you!

Get together somewhere better
Book thousands of unique spaces directly from local hosts.
Explore Spaces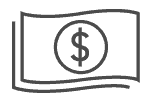 Share your space and start earning
Join thousands of hosts renting their space for meetings, events, and photo shoots.
List Your Space