The 9 Best Sports Photographers in Atlanta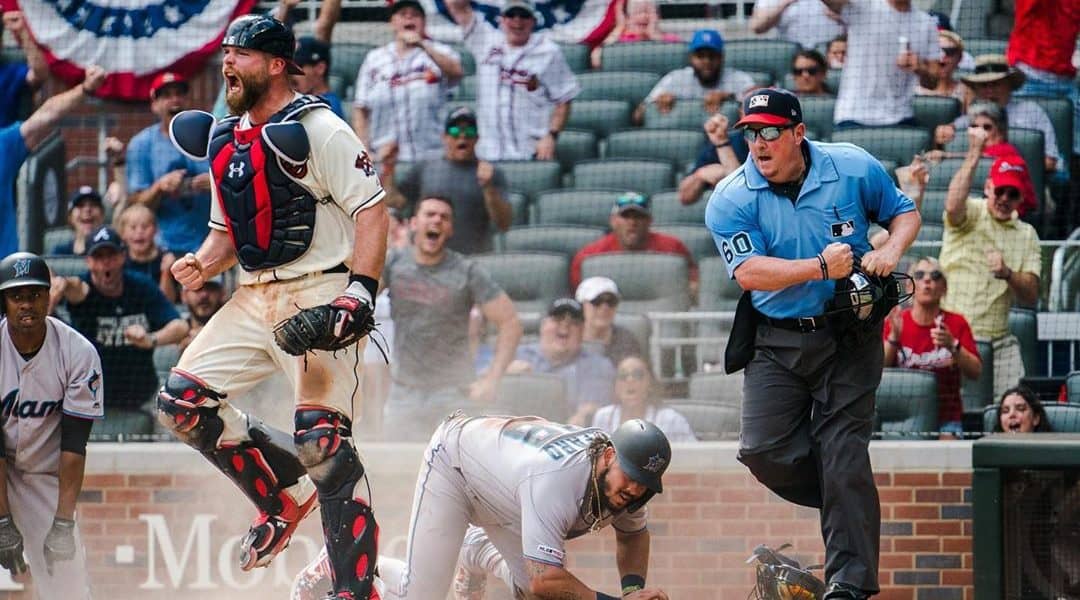 It's not a stretch to make the argument that Atlanta is among the top — maybe even the top — sports towns in America. From the Falcons, to the Braves, to the Hawks, to the Thrashers, to the recently-born MLS soccer club, Atlanta United FC, the city offers its hometown fans a plethora of pro teams to cheer on to glory. Georgia Tech and Georgia State Universities boast robust programs at the college level, and, as the sprawling suburbs of Greater Atlanta grow ever-more populated by the year, youth leagues and competitive high school programs abound. And we haven't even mentioned Atlanta's long history of hosting major events. (Think the Olympics, Super Bowls, and the annual Peach Bowl to name a few.)
For sports photographers then, the place is a downright bonanza of opportunity. The names comprising our list of the most talented Atlanta sports photographers are all working at the top of their game within their respective scenes. Some are young up-and-comers while others are lucky enough to boast long-established reputations. Regardless, you can rest assured you'll be in the hands of a pro if you hire any of the photographers below.


Kevin D. Liles is an Atlanta-based documentary and commercial photographer whose portfolio is just about as diverse as it gets. Whether it's shooting political events, lifestyle portraits, or heart-wrenching photojournalism, he's up to the task, regularly contributing to publications like The New York Times, the Wall Street Journal, and Sports Illustrated. His skill set in the sports arena is equally strong. As the team photographer for the Atlanta Braves, he's presently building a distinctively bold and beautiful visual account of the South's most storied pro baseball franchise. His Braves action shots are especially notable for their bright color schemes, intentionality, and subtle emotional messages that bear the clear mark of a consummate professional.   
Kelly Kline occupies a unique place on our list of the best Atlanta sports photographers. With a background in advertising and brand-building, Kelly built her reputation working on ad campaigns for top-tier sports clients like Nike, Under Armour, Powerade, and ESPN. Whereas many sports photographers specialize in action shots, Kelly has carved out her niche in the studio space, capturing the personalities, grace, and vulnerabilities of major American athletes. In 2014 she opened Treehouse Studios, a 5,200-square-foot space in downtown Atlanta that serves her own needs in addition to being full-service rental facility for photographers and creatives of all stripes.


Jon-Michael Sullivan is another editorial and commercial photographer who manages to seamlessly move between sports and broader lifestyle projects. As the head photographer for JM Sullivan Creative, he specializes in combining still photography with videography — a skill set that is ideal for the demands of sports clients. A former staff photographer for newspapers in the Atlanta region, Jon-Michael clearly has his finger on the pulse of the state and city he calls home. Likewise, he's got a knack for communicating a clear sense of place in his sports shots, whether it be a particular high school football game or a scene from the Masters at Augusta National.


A background working in the fashion industry may not seem like a jumping-off point for moving into shoots for Ultimate Fighting Championship and Bellator MMA fighters. Yet that's exactly what Kaia Lola has done with her career. As the head of Lola Land Photography studio, Kaia has found her niche shooting athletes competing in combat sports. She also frequently shoots subjects engaged in general fitness activities and team sports, especially soccer. Her polished and expertly edited photos stand out for their strong contrasts, symmetry, and tight framing decisions.


Everything about the sports images of Cassie Wright speak to her abilities shooting for clients in the advertising and marketing spaces. Whether it's a University of Georgia basketball player expressing herself in the studio or an image of a duck hunter surveying in the lake, you can be sure that Cassie's work is geared toward brand-building and the achievement of a clear aesthetic vision. Bright, bold, and always professionally edited, her images are not only beautiful, they're also simply a whole lot of fun. 
As only the best sports photographers are able to do, Matt Odom consistently translates a sense of joy into his shots of athletes doing their thing during the heat of competition. Based in Macon, GA, a short distance south of Atlanta, Matt clearly takes inspiration from the Mercer University athletic program. He stays active throughout the Greater Atlanta, however, often shooting pro basketball, general fitness, and soccer images. Inclined toward the use of dark tones, deep spacing, and super-compelling editorial decisions relating to balance, there is no mistaking that Matt belongs on any list of the best Atlanta sports photographers.


Though one of the youngest names on our list of top Atlanta sports photographers, Josh Sowemimo is also among the most popular on Instagram, boasting some 12.3k followers and counting. The head of his own creative company, SosoVisions, Josh has become a fixture shooting for Atlanta's two Arthur Blank-owned franchises — the Falcons and Atlanta United FC. Along with his sports photography, Josh's entrepreneurial spirit has led him to pursue music and fashion photography, all of which is aimed at achieving his creative mantra of turning "dreams into reality."


Whereas numerous names on this list like to straddle the sports, lifestyle, and portrait photography realms — often shooting their subjects within carefully curated studio settings — Paul Ward falls into the camp of a more traditional sports photographer. Action shots, particularly of high school and college athletes, is what Paul does best. A pro at working with natural light, Paul boasts a portfolio that spans well beyond the sports world, encompassing weddings and corporate conferences in particular. Still, his images of athletes stand out for their timelessness and devotion to the art of capturing the grace of human bodies in motion.


Jay Boatwright, the lead photographer of SmaX Photography, is the most niche-oriented name on our list. Since helping found SmaX a decade ago, Jay has concentrated almost exclusively on bringing a professional approach to shooting youth sports. Glance through his portfolio of little league baseball and pee-wee football players, and it's immediately obvious why he's become Atlanta's go-to figure for capturing youth sports. Particularly skilled at harnessing the mood and energy of stadiums, courts, and other playing-field backdrops, he loves to shoot his subjects in posed positions against sunsets and skies full of gorgeous bright colors.


There's no mistaking it: sports run through the very lifeblood of Atlanta's unique culture. Whether you're looking for a photographer to capture scenes from one of the city's pro teams, or you're interested in someone to shoot your child competing in their favorite sport, rest assured you can find the right person for the job among these top Atlanta sports photographers.



Get together somewhere better
Book thousands of unique spaces directly from local hosts.
Explore Spaces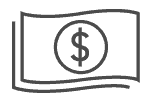 Share your space and start earning
Join thousands of hosts renting their space for meetings, events, and photo shoots.
List Your Space