11 Fun Summer Photoshoot Ideas in Vancouver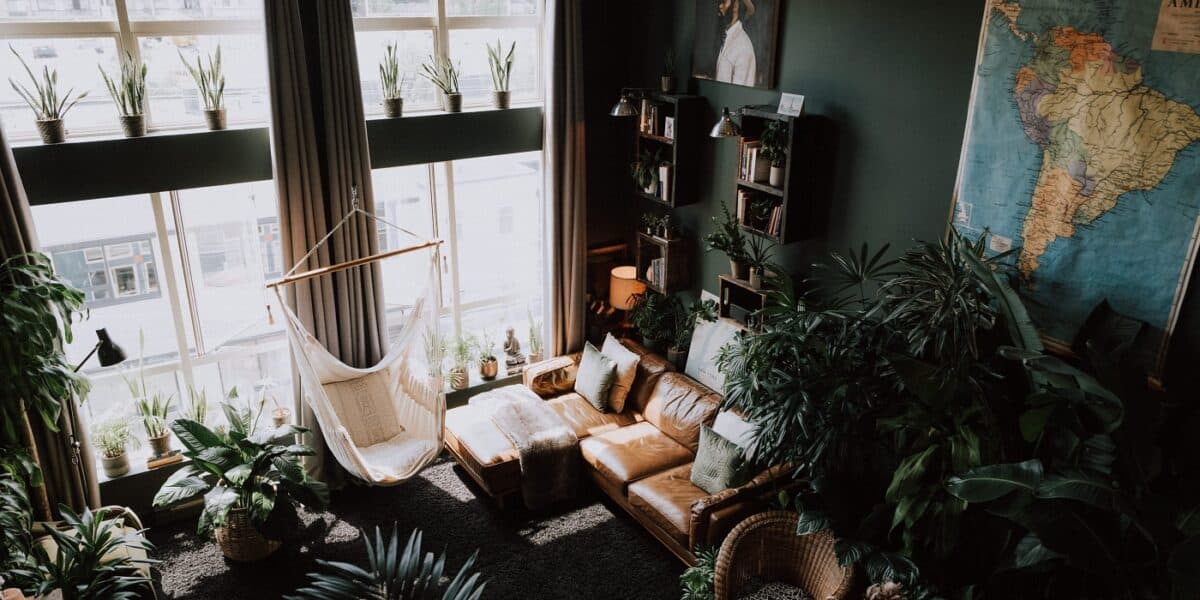 Many consider Vancouver, Canada, one of the most picturesque cities in all of North America. It's almost impossible to frame a bad picture, especially during the sunniest season, which just happens to be summer. When it comes to summer photoshoot ideas in Vancouver, the options are truly endless. The oceanfront city is set in an honest-to-goodness rainforest, with a huge city park right along the seawall.
Plus, the public art, architecture, food vendors, and creative street performances show off the city's diversity at every opportunity. And that's just the outdoor aspect of the city. World-class residences, museums, galleries, and restaurants and bars also provide unforgettable visual stimuli. There's so much to see that it might prove overwhelming to decide where to take your pictures. To simplify this task, check out these fun summer photoshoot ideas in Vancouver.


The University of British Columbia's flagship campus is something to behold. It's true that most of the world's college campuses are aesthetically pretty. But UBC, located at the western tip of the Point Grey Peninsula on the territory of the Musqueam People, is nothing shy of stunning. Everywhere you turn, you will see a photo opportunity, from the rose garden to the clock tower to the vistas of the beach below the campus sea cliffs.
The outside of the world-class anthropology museum is shaped something like a gorgeous modern twist on an ancient Greek temple. There's even a highly photogenic campus farm. Without a doubt, UBC is one of the most beautiful summer photoshoot ideas in Vancouver.


Stanley Park is 400 hectares—that's almost 1,000 acres—of recreation and relaxation. The area includes diverse ecological settings from pine forests, craggy shoreline, and boggy marshes, and all the plants and animals that go with.
It would be tough to list all that there is to see within the park; it certainly cannot all be visited in one day. Suffice to say, there are gardens, lagoons, lakes, First Nations sculptures, public art, natural beauty, and Malkin Bowl, where family-friendly concerts and cultural events take place.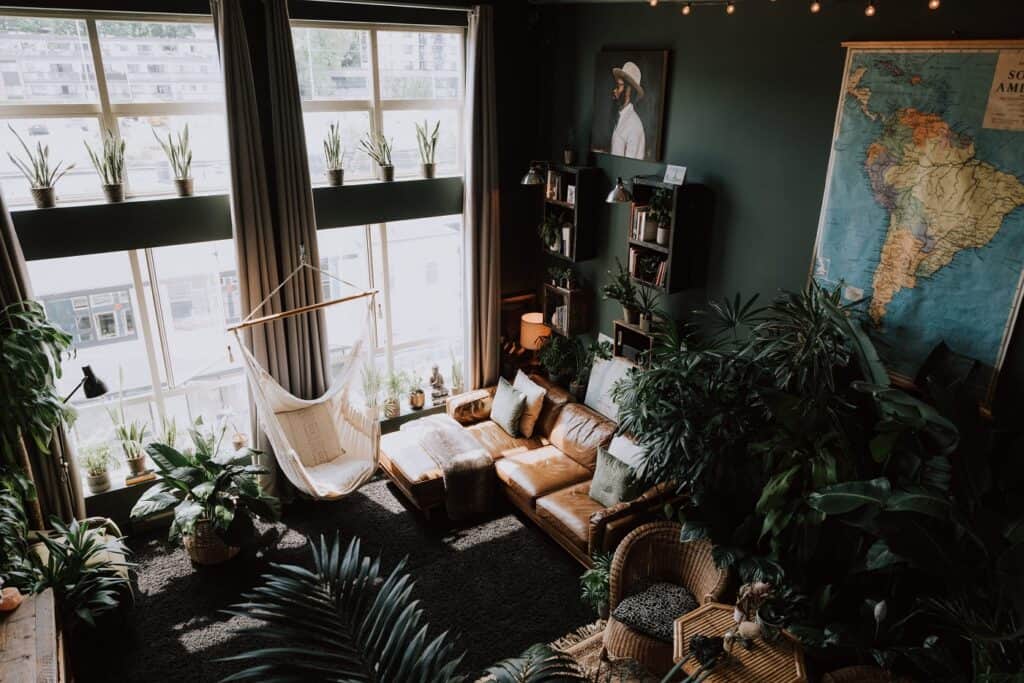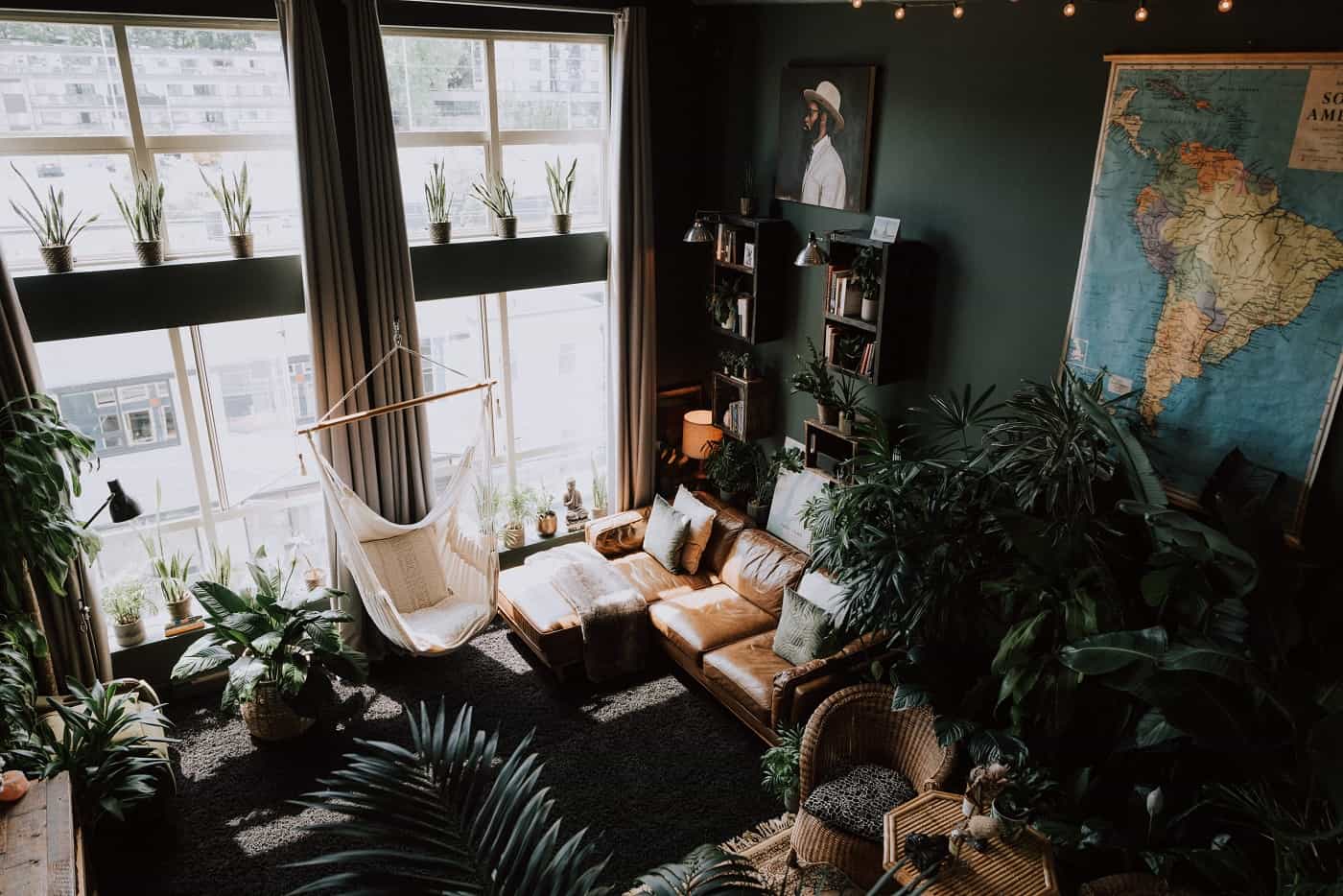 After all that natural Vancouver beauty, you might consider heading indoors as an idea for your next fun summer photoshoot. The summertime light pours into the windows of this plant-filled loft in East Vancouver.
The garden setting is reminiscent of a tropical excursion, befitting of all the greenery the outdoors offers along with the bonuses of shelter, rattan seating, and cool neon lighting welcoming you to the jungle. The 1000 square feet of space offers tons of excellent backdrops for your photoshoot.
The city of Vancouver touts truly awesome architecture, as exemplified by the Waterfall Building (among so many other structures). The live/work condominium complex was designed by famous Canadian architect Arthur Erickson with Nick Milkovich Architects in 1996.
The building is so named for the waterfalls that gently careen 40 feet from the lofts to a reflecting pool at street level and standing in front of them will make for a fun summer photoshoot idea in Vancouver. The courtyards and art gallery are bedecked with white roses, ferns, moss, and cherry trees, equally photogenic as the waterfall, if a little less dramatic.


Most of Vancouver's neighborhoods are a happy amalgamation of people and families from diverse backgrounds, and there are only few distinctly "ethnic" neighborhoods throughout the city. Chinatown, one of the biggest in area and population in the world, is the main exception to this generalization.
It's been home to Chinese immigrants and their descendants since they began settling in the area in the late 1800s and early 1900s. The neighborhood is now a National Historical site, and what with all the cool buildings, food vendors and restaurants, shops, and street activity from locals and tourists alike, it makes for an excellent place to have a photoshoot.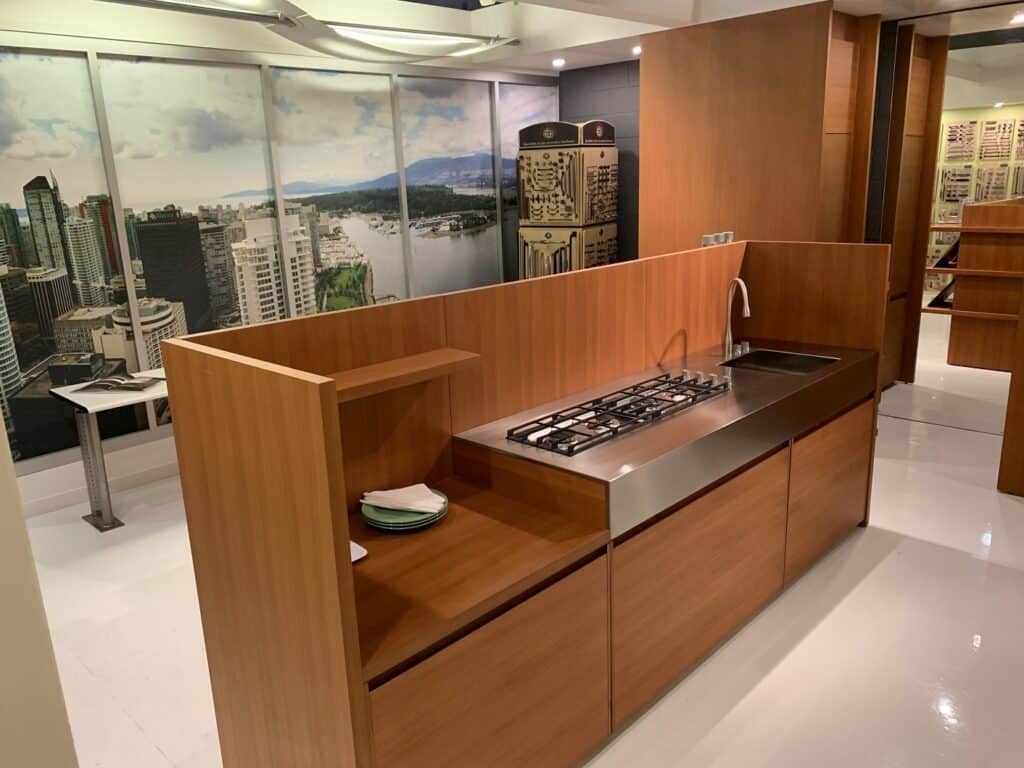 Vancouver is nothing if not a foodie paradise. So, if your photoshoot is culinary in nature, shooting it in a commercial kitchen could be a perfect fit. This setup in East Vancouver isn't just any kitchen scene—it's a full showroom complete with fixtures and shelving, and a groovy decal depicting a portion of the lovely city skyline. (This will come in especially handy if the summer sun is hiding out, as it can be wont to do.)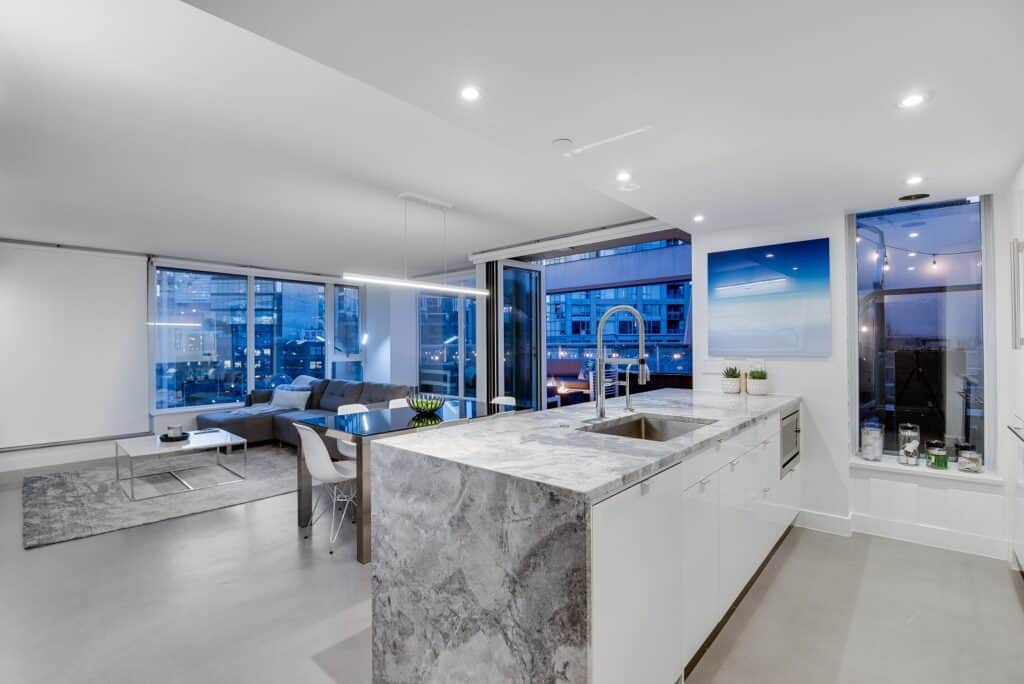 Summer or not, this stunning downtown penthouse offers views of Vancouver that cannot be easily matched. The luxurious contemporary interior would add modern sheen to any type of photoshoot. As an extra special perk, there are not one but two patios overlooking the city.
The lower patio has a fire table, a hot tub, and a seating area. The private rooftop patio has an additional fire table, tons of trees, and other amenities that will make your photoshoot stand out from basically all the rest.
The oldest part of the city is also one of the most photogenic, and now one of the most visited owing to the large number of cruise ships that dock here. More young people are moving to the neighborhood as well, so there is a fresh crop of exciting restaurants, boutiques, and galleries there, too.
Although somewhat overrun by tourist souvenir shops, Gastown is still an interesting place because of its cobblestone streets and the world's oldest steam-powered clock. (The clock isn't actually be powered by steam—it's apparently just for visual effect—but the constant mist makes a great backdrop to bring your summer photoshoot ideas in Vancouver to life.)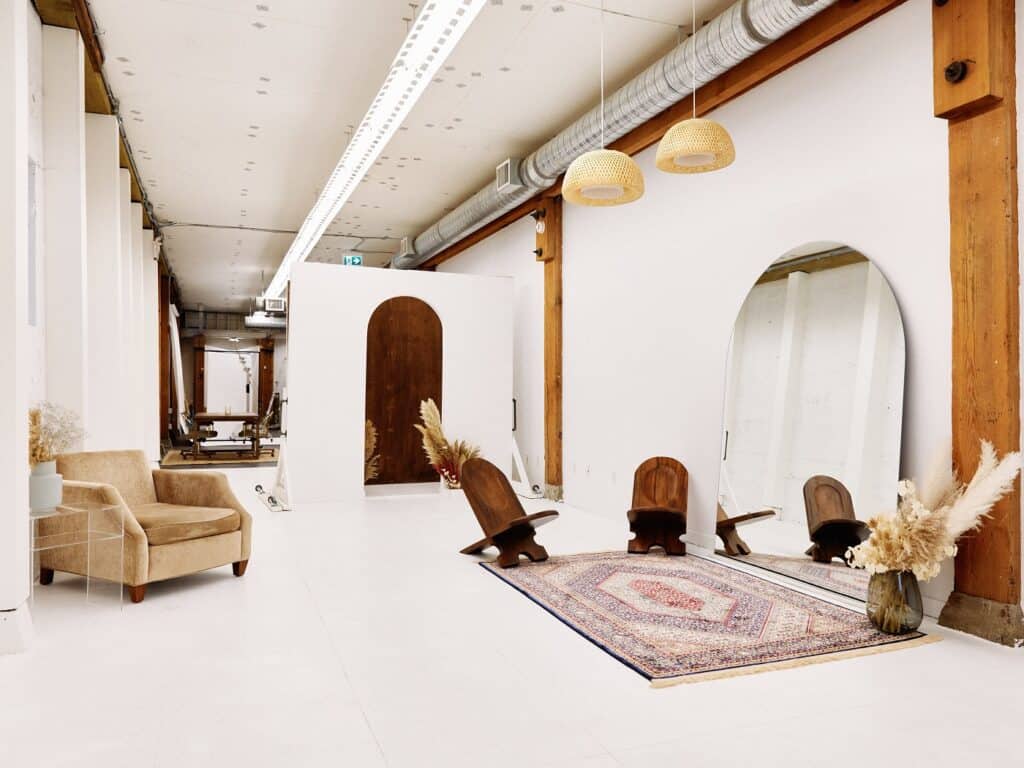 If you're looking for an indoor photoshoot location that offers flexible versatility, this Railtown neighborhood space will certainly do the trick. Even summer weather in Vancouver can be inclement, so it might be wise to rent a space that offers so many amenities you might need to take your pictures.
There are seamless paper backdrops from which to choose, a rolling wall, an archway, and other props to enhance your pics. The north-facing natural light is dramatic against the crisp white walls, but should the sky get too cloudy, there is florescent lighting on the ceiling (or your photographer can bring their own).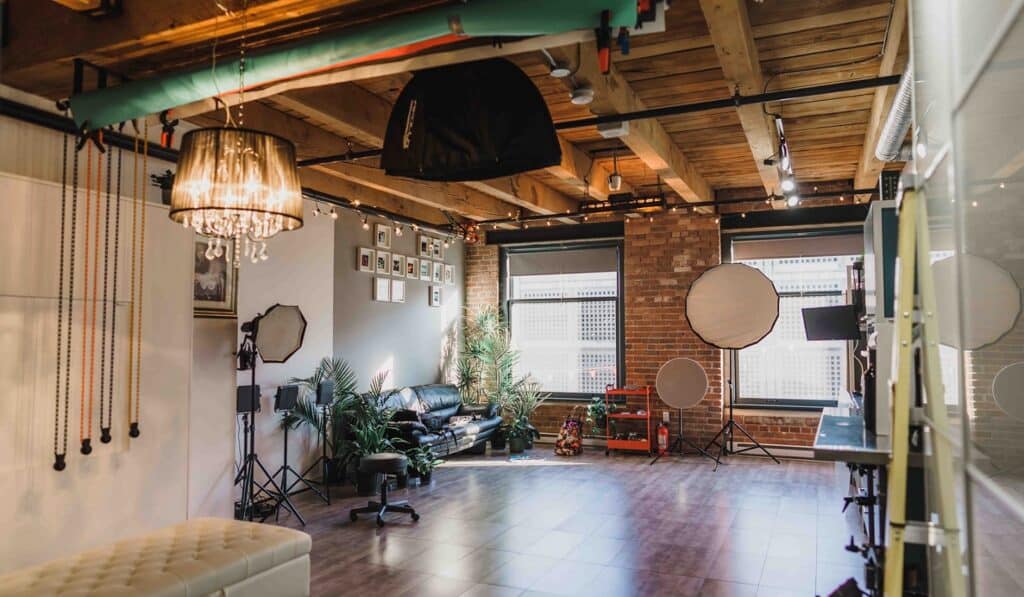 As with so many things, taking the simple route to one's destination can ease all kinds of stresses. So, when you're on the quest for a place to take pics, why not do it where everything is ready and waiting for you? With its homey vibe, plants, and string lights, this photography studio in Downtown Vancouver is a fun idea for a summer photoshoot.
Plentiful light spills through the east-facing windows, offering that magic hour effect when the clouds are just so. And when the sun gets too intense? Just pull down the blinds and it's blocked out.


There are not one but two (or more!) highly photogenic suspension bridges in Vancouver, and either of them make for fabulous photoshoot sites, especially during the summer months. In North Vancouver, you'll find Lynn Canyon Park, with its eponymous suspension bridge.
The better-known bridge is so famous that it has a park named after itself, versus the other way around. Capilano Suspension Bridge Park has a lot more than the bridge to offer visitors, but for your photoshoot it would be really fun to look like you're floating in the mist above the rainforest.



Get together somewhere better
Book thousands of unique spaces directly from local hosts.
Explore Spaces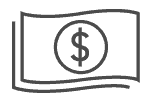 Share your space and start earning
Join thousands of hosts renting their space for meetings, events, and photo shoots.
List Your Space