The 10 Best Wedding Photographers in Buffalo, NY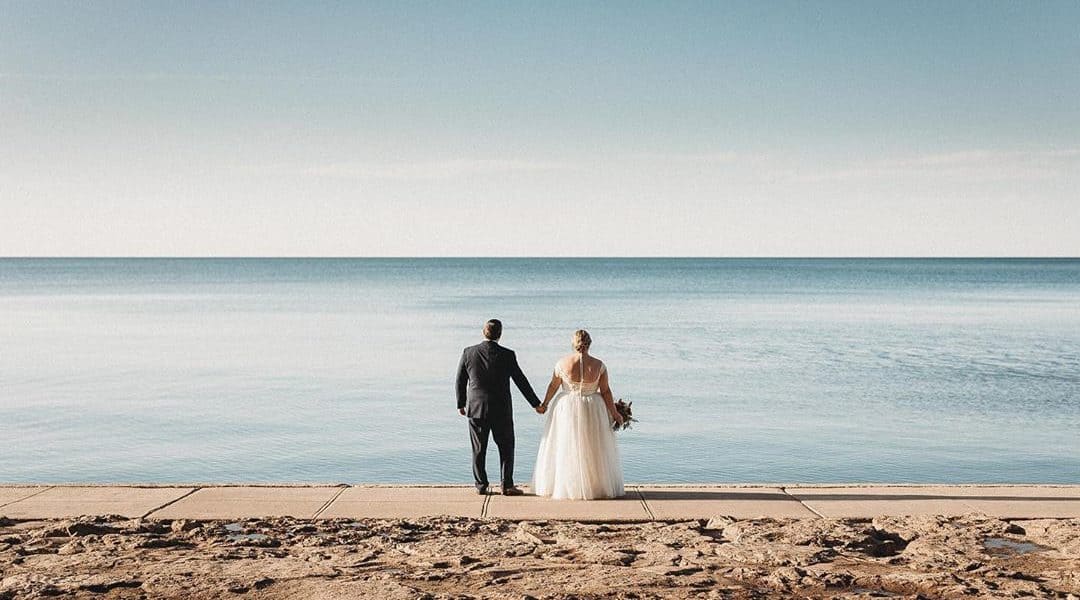 How many couples do you know who have gone to Niagara Falls for their wedding, engagement, or anniversary? With a strong arts and culture scene, Buffalo effortlessly attracts creatives from all over the country. As such, it should come as no surprise that there is a growing number of ultra-talented Buffalo wedding photographers. We have to admit, it was hard to narrow down the options, but we're pretty wild about the shutterbugs down below.


The photographer collective at Moonshine Studio of Photography are in love with love. Each member brings their own refreshing assets, skills, talents, and styles to their sessions, resulting in breathtaking final products that exude a nearly effortless cool. Lead photographer Megan Gulino was made for this job — from the moment her clients inquire about a possible session to the second all photographs are delivered, she's all about bringing love stories to life.
In addition, alongside Megan is Katie Africano, Buffalo born and raised with over a decade in the industry (Buffalonians might already know her for her "My City Smells Like Cheerios" shirt). Finally, rounding out Moonshine Studio of Photography is Bella Gulino, a photography graduate of the University of Buffalo and an all-around talented shooter.


Behind the bow of Seventh Arrow Studio are Buffalo wedding photographers Amanda Rosenberg and Sarah Westphal. With seven years of professional photography under her belt, Amanda decided it was time to take things into her own hands. After working as a photography studio manager, she realized "big business" wasn't for her and that photography, at its core, is personal. Alongside Sarah, the pair at Seventh Arrow set out to get to know their clients like the back of their hands, providing them with warm-toned, lifestyle-inspired captures. To shoot such private moments is a blessing, and it's one they know well.


There's a moment when the bride is walking down the aisle and the groom turns to see her. That first look is the inspiration behind the name for Zak Beutel's Buffalo wedding photography group. Zak leads his dynamic team in taking some of the finest wedding portraits in Buffalo, Rochester, and beyond. Providing thorough, unique perspectives on every special day they attend, the First Look Wedding Photography team is there from prep to reception. No matter how chaotic the day is or how anxious couples may be about their nuptials, Zak's stunning pictures make for incredible and calming memories.
The much-underused and obsolete word "apricity" means basking in the warmth of the winter sun. A fitting name for the husband-and-wife photography team Hayley and John Baker's work, if ever there was one. Specializing in taking photographs of real people living their best lives, Apricity Photography's images bring out the magic in the quietest and calmest of moments.
John got his start in photography shooting live music in small basements and, learning under such harsh lighting and poor circumstances, he developed resilience and an enviable eye for composition. For the last few years, John and Hayley have focused more on capturing weddings. Meeting beautiful clients across the country and photographing their special days is clearly the reason they do what they do.


Although talented wedding photographer Rich Paprocki usually has a camera-in-hand, when he doesn't, he's usually either at a live music show or in the middle of an adventure with his wife and their cat. Rich has always been around photography. Growing up, his dad worked for Kodak and, therefore, the Paprockis were never without a camera or two. Through that, his lifelong love of photography developed, leading to experience shooting editorials and events among other things. Rich has more than 10 years of experience shooting portraits and, while most of the weddings he shoots are in New York State, he's always up for a fancy destination.


Kiran Kandola believes in adventure. Whether that adventure is throwing clothes into the nearest bag and hitting the road, or jumping at every opportunity her photography throws at her, she's ready to do it. Passionate about the moments that matter, Kiran avoids prom-like poses and prefers to capture who you authentically are. Photography, above all, is the way to do this. Human beings are so complex and layered that we don't always wear our hearts on our sleeves, even at a wedding. But when we do, sincere photographers like Kiran are there to hit the shutter at just the perfect moment.


Caitlin Reilley's biggest inspiration is her father. A man who brought her up to know that hard work and perseverance can take her anywhere. Because of him, she and sister, Jenna, have done all they can to make their dreams of being professional photographers a reality. You can't go wrong with a sister duo, especially one whose work ethic and talent shine through their images so boldly. Even on cold, bitter winter days, a session with Reilley Photography is the warmest place you can be.
Valerie Kasinski is a wedding and portrait photographer whose attention to detail is as exceptional as her eye for color. When she's not on location or getting to know clients, she's likely to be curled up with her two cats watching Netflix. Even then, perhaps especially, Val is a talented photographer. We love the way she frames her portraits using items and the locations surrounding her subjects. Over the past decade, Val has held dozens of solo and group fine art exhibitions of her phenomenal work. However, it's collaborating with two people in love that really sparks her imagination.


Jacqueline Connor has loved many things in her life: dance, theater, writing, documentary photography, and love itself. Each of these have one huge thing in common: people. For a long time, Jacqueline spent her time in the stage wings, photographing dance. Once she attended the Rochester Institute of Technology, however, she brought that photojournalism background to wedding photography. And, after more than five years in Buffalo and a constant stream of couples being happily in love with each other and her photography, she's showing no signs of slowing down. In addition to work, she aligns herself with plenty of charities that advocate inclusion and humanity.


Samantha Renaud's photography is all about fleeting moments, raw emotion, the use of negative space and simple compositions. Aiming to capture her couples' most authentic selves, she's been involved in plenty of gorgeously shot weddings and engagements. Samantha's work isn't far from looking like it was torn from the pages of a top-tier bridal magazine. With an impeccable eye for detail and a youthful approach to her sessions, she's among the most thoughtful Buffalo wedding photographers.


Thousands of dreamy, loved up couples have ventured north for their weddings. We're not sure what it is about the cold that ensures a permanent cuffing season, but there's definitely something to it. These Buffalo wedding photographers are just a few of those out there. As with anywhere, it's all about the style you're looking for. Once you know, it'll be much easier to find the photographer of your dreams.



Get together somewhere better
Book thousands of unique spaces directly from local hosts.
Explore Spaces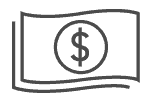 Share your space and start earning
Join thousands of hosts renting their space for meetings, events, and photo shoots.
List Your Space