11 Cozy Winter Photoshoot Ideas in Vancouver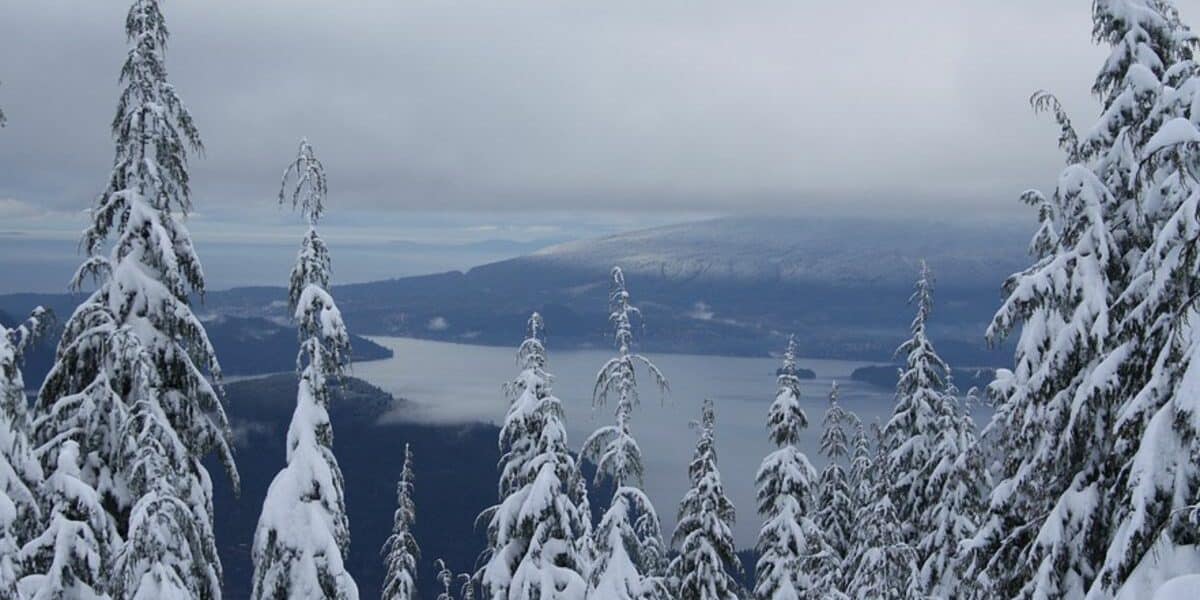 Vancouver is one of the most traveled tourist destinations in North America because of its elegance, history, natural beauty, and thriving creative scene. This unique combination creates endless venues for photoshoot ideas. When you add the breathtaking views of its winter climate, even a seasoned professional can get lost in the bountiful opportunities to shoot in Vancouver. Hopefully, this list of 11 cozy winter photoshoot ideas narrows down the perfect backdrop for you.
What comes to mind when you think of winter? All those amazing winter dinner parties. For a unique winter photoshoot idea, create a holiday party photoshoot in a high-end kitchen set available on Peerspace. This state-of-the-art kitchen set features overhead lights, stainless steel appliances, and modern décor. This set is perfect, a great backdrop to shoot groups reminiscing in a luxe kitchen. What's cozier than friends and family getting together for the holidays?
2. Warm-up outside on this patio
This Vancouver loft is gorgeous and another high-end venue on our list. Catch the snow on its stunning and spacious patio or watch the snowfall through the giant ceiling-to-floor windows if it gets too chilly. The white and silver color palette provides an elegant feel and a superb background for high-end shoots. Oh, and be sure to enjoy the patio jacuzzi and outdoor fireplace. See more stunning photos on Peerspace.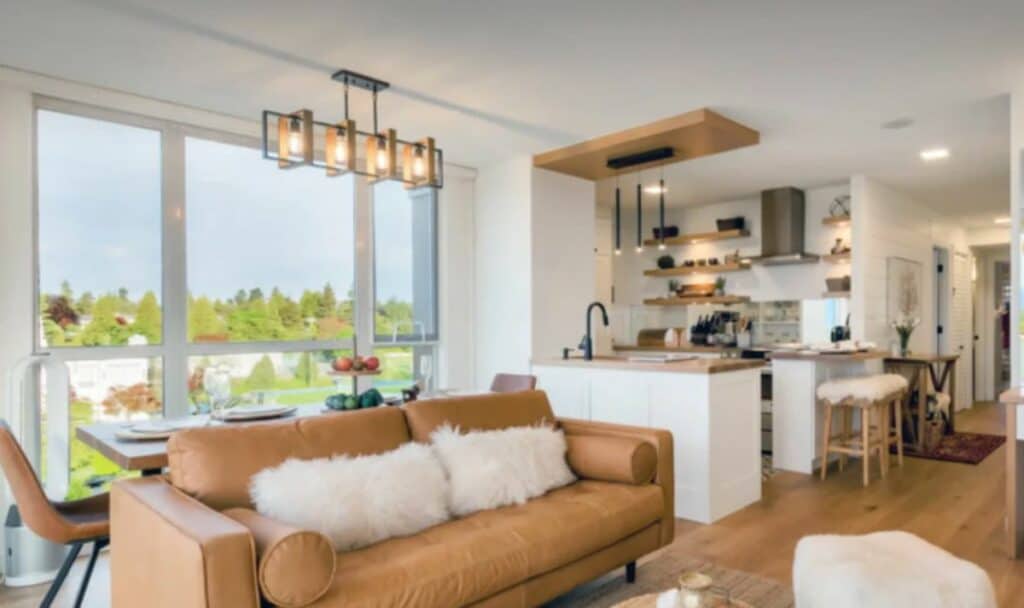 For an intimate winter photoshoot, this rustic apartment is a sensational option. Its urban barn overtones carry throughout the apartment. Expect to find many woven elements, soft neutrals, and lots of wood. Once you're done exploring the cozy interior, head outside for stunning views of the mountains. During the winter, you might be able to catch the perfect picture of the snow top. See this listing now on Peerspace.
4. Let this lighthouse light up your winter photoshoot
Lighthouse Park is home to beautiful statuesque fir trees and a stunning shoreline. The park is easy to navigate with many trails and short hills. When covered in snow, the mountaintops and frozen lake turn into a winter wonderland. The lighthouse overlooking the shining sea is a romantic backdrop to bundle up with a beau in front of the camera. For obvious reasons, this romantic lighthouse made the list of cozy winter photoshoot ideas in Vancouver, but if you are someone who likes to keep warm, our next destination is the snug venue for you.
This newly constructed cottage is a unique winter photoshoot idea in Vancouver. Guests can access the three spacious bedrooms, modern kitchen, and bathroom. The cobblestone exterior gives this house a Nordic feel, which is apt for a winter photoshoot. Covered in snow, guests feel like they are lounging in Europe. Check out beautiful photos of the living room, kitchen, and back patio, which are all available on Peerspace.
6. Cuddle up by the fireplace
Nothing says winter photoshoot like a fireplace. This early 20th-century two-story apartment is available on Peerspace. The minimalist gold and wood accessories pop against the white background. There is tons of natural light thanks to the large antique windows. For a modern winter photoshoot, this cozy apartment would make a stunning backdrop.
Everyone loves seeing an oversized Christmas tree in hotels during the holidays. For an opulent winter photoshoot, the Pan Pacific is stunning. The gold-gilded floors and marble archways scream luxury. Clients can book the terrace, ballroom, or one of the giant premium bedrooms. The hotel also offers packages, so if you're looking for an intimate winter shoot or a snowy outdoor shoot on the terrace, the Pan Pacific Hotel has it all.
8. Be different on the beach
Now, most people don't think of beaches for a winter photoshoot, but the low clouds and the fog creates a mysterious backdrop for a stunning winter photoshoot. So grab your largest and warmed blanket and head to the Tofino Beach shore. The possibilities are endless, with scenic mountains looming in the background, dramatic rocky seashores at foot, and moody Douglas fir trees all around. The light neutral tones of the cloudy sky and white sand are stunning for a natural outdoor photoshoot.
9. Overlook the city on this rooftop
Rooftop photoshoots are always gorgeous, but the Vancouver cityscape offers especially breathtaking vistas. The glorious mountains towering over the sky-high skyscrapers allow for one-of-a-kind photos you can only get in this city. With snow drizzling in the background, this incredible rooftop made our list of winter photoshoot ideas in Vancouver. If you get cold, head into the giant studio. Curated for photoshoots of all kinds, this multipurpose studio is a blank space that creatives can add their personal touch. To see more, head to Peerspace to view this listing.
10. Add bohemian vibes to your next winter photoshoot
As more people choose the bohemian aesthetic, it's harder to find organic boho spaces. But this downtown loft, with tribal wall art, geometric shapes, and indoor swing, is an under-the-radar venue for your next bohemian winter shoot. Bundle up under the covers and pose in front of the camera. The pops of blue carry through the apartment, and the neutral elements provide a natural feel. This unique space, available on Peerspace, is a true boho beauty, perfect for your winter photoshoot.
11. Find your snow top photoshoot dreams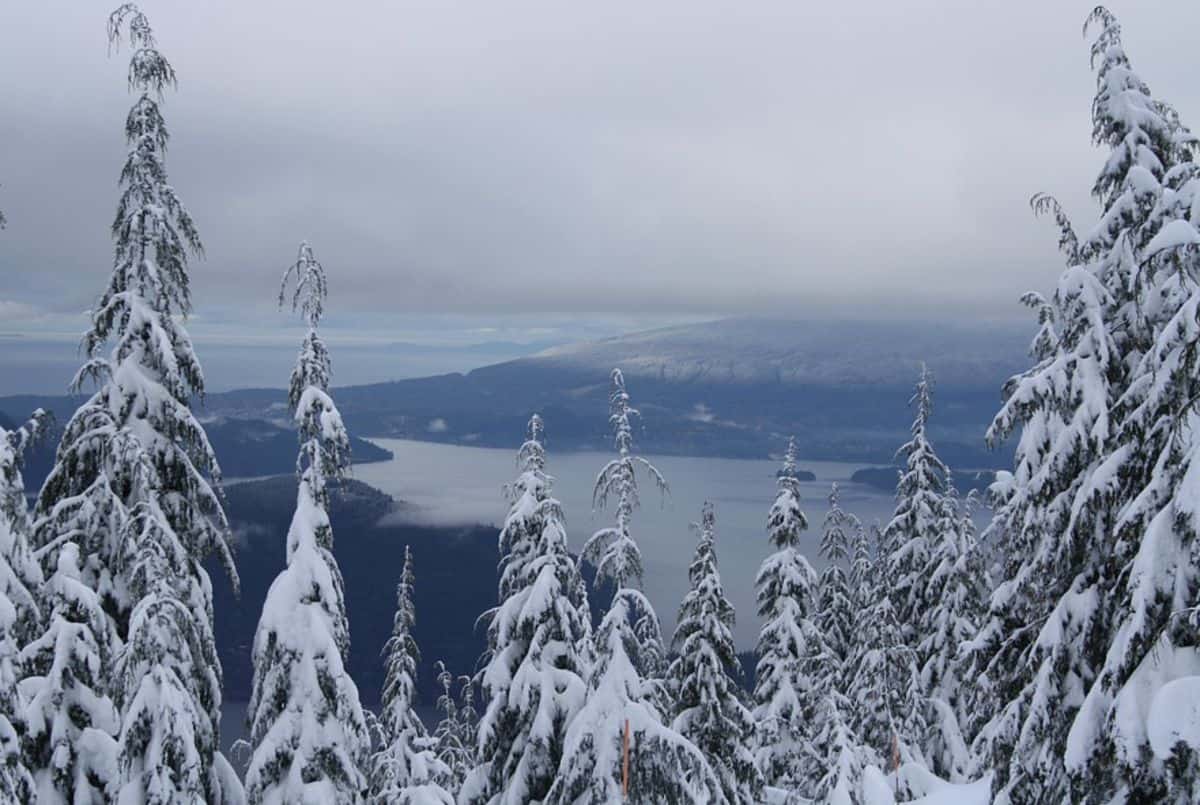 If you want to get that killer shot, sometimes you must hit the mountain tops. Howe Sound is a distinctive natural environment on the edge of Vancouver. The natural flora and fauna attract many viewers each year, and those who can trek to the mountaintop take in this gorgeous view. Howe Sound made this list of cozy winter photoshoot ideas because what says winter more than a sky view overlooking a frozen lake? For a realistic winter backdrop settled next to Vancouver, Howe Sound is your best destination.
No matter what you have in mind for your wintry photoshoot ideas, this one-of-a-kind Canadian city fits the bill. Vancouver has so much to offer. This list of 11 coziest winter photoshoot ideas in Vancouver hopefully made it a little easier to choose the perfect venue for you.

Get together somewhere better
Book thousands of unique spaces directly from local hosts.
Explore Spaces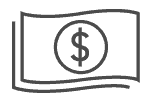 Share your space and start earning
Join thousands of hosts renting their space for meetings, events, and photo shoots.
List Your Space