---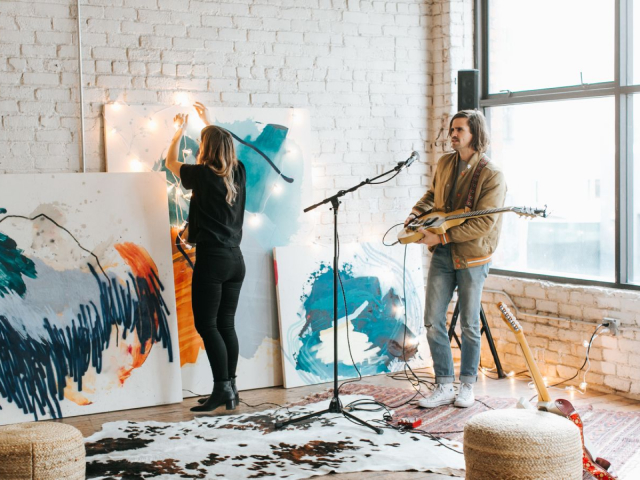 How holiday party venues work on Peerspace
Peerspace is the easiest way to book unique spaces for meetings, events, film, and photo shoots.
The most locations
Every day we uncover new, creative spaces — from neighborhood galleries to hidden rooftops, and beyond.
Honest pricing
Our spaces are priced to fit your budget. Pay by the hour without worrying about hidden fees.
Smooth bookings
No more messy contracts. We build the tools to make booking a space as easy as the click of a button.
Discover Spaces
---
Popular holiday party venues
---
Find holiday party venues near me
---
Stunning Large Airy Well-Lit San Francisco Event Space That Overlooks the Bay
This is a wonderful space with a great staff. Everyone was so helpful and helped us have a great holiday party. We w
ould highly recommend this space and look forward to using it again
...
The Garage SFO: Luxury Live/Work Warehouse
and a pleasure to work with. We rented out the space for a few days to host in-person work sessions and host a holiday p
arty for about 60 guests. Communication with Zeo and his team was a breeze and the space came with several amenities such as folding chairs
...
20x60 Converted Warehouse Meeting Space
monitor (or some way to darken the room) would be helpful. Overall, a wonderful space, and the team wants to book our next holi
day party here
...
Spacious Yoga Studio on the Park
Great space that worked perfect for our Holiday party. Would gladly rent this space again
Stunning Chicago Classic in Lakeview
great help! The space was perfect for our event and the setup and breakdown was effortless. Our team had a great time at our ho
liday party and we couldn't have done it without the awesome staff
...
Potrero Hill Loft- Great for Business Meetings or Dinners, close to SOMA, easy parking
absolutely loved this space!! It was perfect for our holiday party with great open space and windows with a starry n
ight view. Carin and her family are gracious and accommodating hosts! We will definitely be booking this annually
...
Sunny Studio in East Village
This was definitely a great experience. I booked this space for a holiday party. Though communication was slow at fi
rst, Adrien was able to accommodate our event despite another event ending right before ours. I loved that he labeled where to place the chairs and tables. This helped us clean
...
Downtown LA huge 7,500 sq. ft. space Hourly rent 24/7 for Private Events, Weddings, Dinner Parties, Film / Photo Shoots, Exhibits
The host was incredibly kind and responded quickly. The space was amazing and perfect for our business holiday party
>
...
Beautiful Haight Ashbury events space.
Host was responsive and we had a great holiday party here for size of