12 Best Boudoir Photographers in Dallas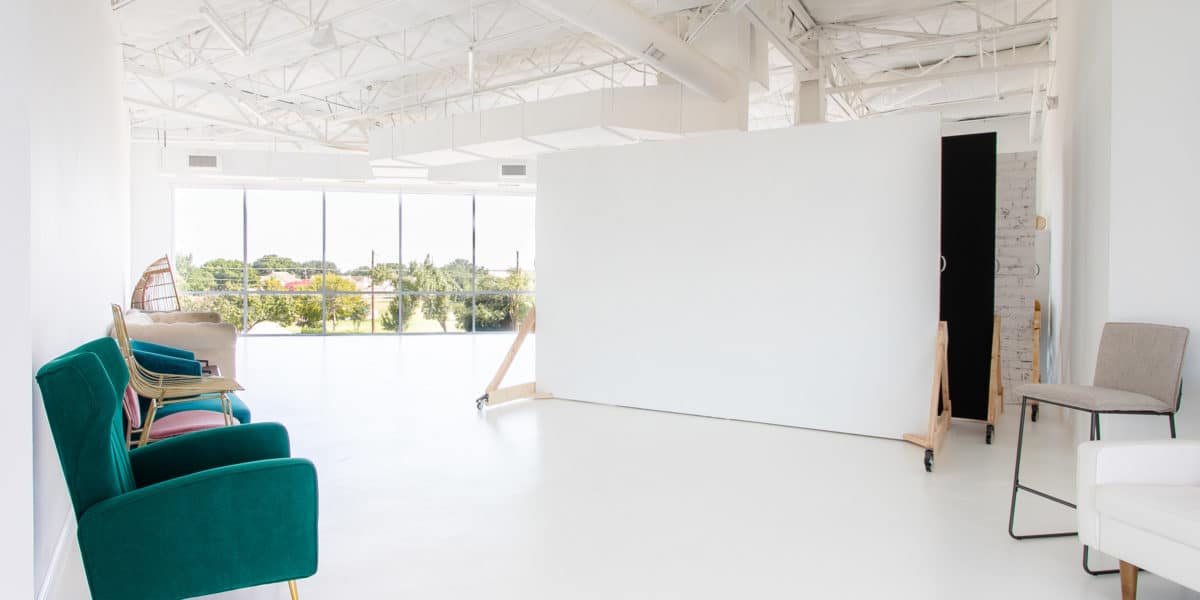 Chances are, if you clicked on this article, you are searching for the perfect boudoir photographer. If you stumbled here by sheer curiosity, then you might not be familiar with boudoir photography. Boudoir is the french word for "women's bedroom or private room." The word has become popular for a style of photography that features sensual, intimate, or erotic images, usually of women, that are often taken as gifts for their significant others. Within the last decade it has grown in popularity as a form of self love and empowerment amongst women.
Whether you want to set up a photo shoot for your own enjoyment, your partner's, or just to get new Instagram content, Peerspace has got you covered with this list of the best boudoir photographers in Dallas. Remember, you can always search Peerspace for the perfect photoshoot location, with thousands of unique options you are sure to find a space you feel comfortable and authentically you.
Tamara Paskey has been shooting boudoir photography for over a decade now. Tamara's team not only takes care of the hair and make up but they also provide the lingerie, shoes, and jewelry. This makes her studio unique in that the only thing that the client has to worry about is showing up. Tamara is keen on women empowerment and puts a lot of energy into making sure her clients feel comfortable that she even does the poses along with them. Her photos are professionally executed from the art direction, to the wardrobe, to the photo editing. The Paskey Studio even houses several sets underneath one roof! Renting your own space? This gorgeous loft studio features the coveted exposed brick that is a recurring aesthetic throughout these boudoir photographers' work.
Catherine Cooper's sole purpose is to create a space for women to feel unapologetically themselves. Her photos make that clear with a boudoir photography style that seems fitting for a sexy perfume ad. Catherine provides the hair and makeup, helps the client pick out outfits to purchase, and guides the client through the poses as well. Her studio is located at the heart of Deep Ellum and showcases a beautiful exposed brick that pairs well with giant windows for the most ideal lighting for your boudoir photos.
Candace is head of the Beautiful You Studio, founded back in 2015, it is described as a boudoir photography studio for women and by women. Their central mission is women empowerment, after Candace's own realization of how powerful a makeover could be for a woman's confidence. She has been published now as both a model and a photographer in multiple magazines. And as a former modeling teacher, Candace knows exactly how to guide her clients into a powerful pose. Her studio is located in Highland Park but Candace will gladly shoot at a location of the client's choosing.
Ashlee Russ's boudoir photography makes a point of highlighting the client's personality and personal style in the images. Feather boas, angel wings, cowboy hats, confetti, you name it, she'll incorporate it to deliver images on another level of sexy. Not only do you get your images back ten days later, you can also choose to get your images in a retro viewfinder, onto some metal wall art, or even a virtual reality headset! Her studio is located in McKinney, just north of Dallas, and is furnished with ornate loveseats, plush rugs, and delicate chandeliers. You can match the photography style with this bold and magical photo shoot location in Deep Ellum.
Studio Bella's is run by Reba. The boudoir photography that comes out of Studio Bella's is vibrant, playful, and of course, sensual. The photos look like professional portraits from any angle. Studio Bella's is based in downtown Dallas and though it specializes in boudoir photography, the studio is available for all types of portraiture. This studio houses several sets within the same space, and it's available to rent through Peerspace, lucky you!
If you're searching for something a little bit more out of the box and want to come in with your own ideas, Danika is your boudoir photographer. Her images are artfully done and there are no limits to what can be captured on camera as long as the client is comfortable. She sees the session as a collaboration where the client voices how they want to see themselves and she works with them to make it happen. Danika captures moments rather than having the client pose in specific ways. She is inclusive of all genders and shoots couples as well. A fun place to shoot with Danika might be this retro futuristic loft with colorful neon lights.
Korin is a Dallas based boudoir photographer that travels back and forth between Los Angeles and Dallas. Her method is more personalized to the client and what their vision of the shoot is. Her boudoir photography style can vary from ethereal to bad ass but always sexy. When you book with Korin, she includes hair, make up, and location, however she always searches for a location that matches the look the client needs. To match Korin's "cozy and bohemian" vibe, might we suggest this bright and beautiful lifestyle studio in Oak Cliff.
Marie is the boudoir photographer at Pink Door Boudoir Studio. Pink Door is located in McKinney, and comprises Marie, the photographer, and Sam the hair and make up artist. Marie helps the client through every step of the process from helping with poses to what lingerie to buy. Pink Door has a closet filled with shoes and jewelry that the client can borrow from, making sure that the client looks and feels their best under the stunning studio lighting. Looking for the perfect space to shoot in? This industrial loft in Deep Ellum features tons of natural light and the tried and true exposed brick.
Katie Thebeau is the photographer behind Beau Boudoir. She's been shooting boudoir photography for over 8 years now and a lot of her work has been featured in various publications that she's received awards for. She's very mindful of how different every woman is and tries to manage each shoot in a way that caters to the client's version of sexy. Her number one goal is to help the client find her confidence.
Tara has been shooting boudoir photography for over 10 years now. She specializes as a wedding and portrait photographer but clients often tack on the boudoir photoshoot to the whole package. Tara has had her photography work published in magazines and has won awards for her exemplary work. She primarily shoots in her studio but is willing to shoot in a location of the client's choosing.
Javier describes his style of boudoir photography as classic, minimal, and feminine – in an editorial style like any popular fashion magazine. Javier loves to help women feel empowered and embrace their natural femininity. He works with a hair and make up team to make sure the shoot is up to magazine standards. He'll shoot on a set or in a location of the client's choosing. That said, here's a sleek and elegant photo shoot location suggestion to match Javier's style.
RD is the owner and photographer of Body of Art Boudoir. He discovered boudoir photography after a friend trusted him to take her photos. RD has loved the art of boudoir photography since seeing the impact it can have on a woman's self esteem. Now he specializes in making sure his clients feel comfortable and empowered during their shoot.
Book a Boudoir Photographer in Dallas
Whether you are planning a romantic anniversary or wedding gift, a day of pampering and self love, or just want to experience something out of your comfort zone, there is a boudoir photographer perfect for you. Just like the photographer has to match your vision, the location should too. Whether you rent a mansion for the weekend or a loft for the day, you are sure to find a space worthy of your most natural state.