12 Best Boudoir Photographers in Phoenix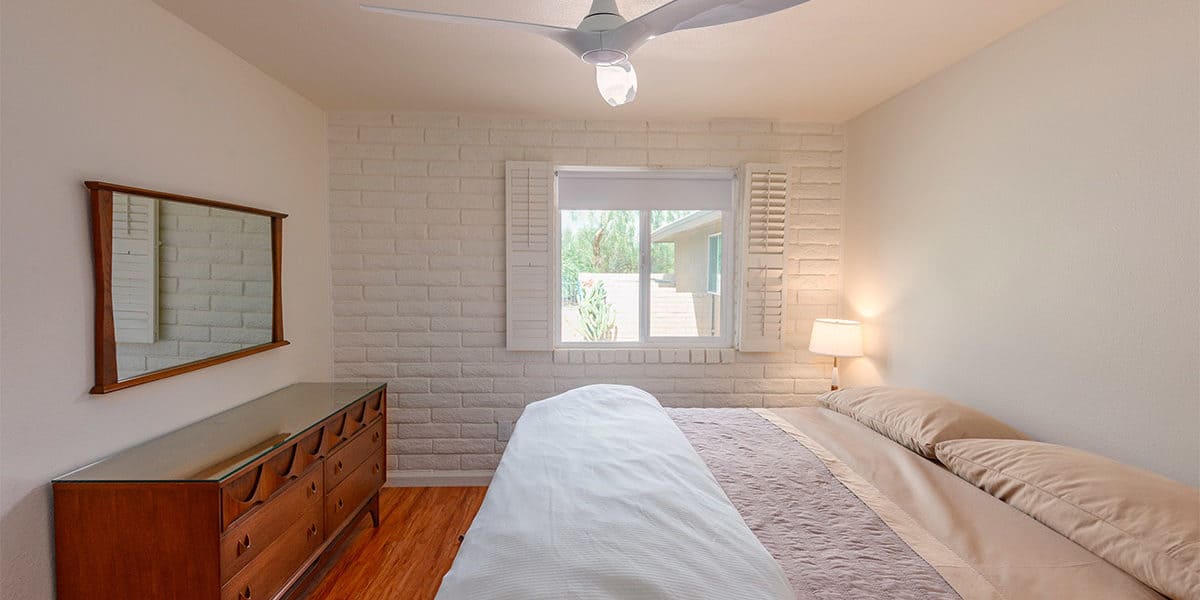 Under the desert sun, it's not hard to feel hot. Nonetheless, it can feel hard to harness it without a helping hand—or lens. Phoenix is the beating heart of the American Southwest; wild, lands built of sand and rock and residents whose outlooks reflect them. Powerful, impressive, and golden.
The best Phoenix boudoir photographers are adept at capturing all of those things. Each with their own style and vibe, a sultry photoshoot with them won't go unnoticed—not by you or by anyone else.
Nothing brings us more joy in boudoir photography than seeing all kinds of models. That's exactly what captured our eye when it came to Heather Power.
Heather takes boudoir and turns it into a luxury experience. You can tell when clients feel comfortable with the person behind the camera, and that's the first thing you see when looking at her pictures. Following this is her skill, crafting photos that are soft yet raw. They showcase bodily beauty with all of its blemishes and scars, and we are obsessed. She's a gem among Phoenix boudoir photographers, and we'd love to see what she can do in a stylish, well-appointed pro studio like this awesome Encanto Village production space.
Driven by positivity and a desire to capture her subjects' profound beauty, Abby Gagne lives for people celebrating who they are.
While the lens behind Scottsdale's Love and Boudoir, Abby got her start in wedding photography. While she loved the artform, but weddings just weren't the medium for her. By chance, she happened upon boudoir photography. And we're grateful she did. Her steamy Phoenix boudoir sessions have changed many women and couples' lives for the better, producing art she and they can be proud of.
Is there anything better than shooting beside the person you love? For Tucson wedding photographers Matthew and Kylie Lewis, the answer is no.
Minimalist to the core, the couple are also incredible at boudoir photography. Shooting across Tucson, Phoenix, and beyond, their elegant, airy sessions are full of natural light, muted tones, and a focus on details—be it the lace of an undergarment, curve of a breast, or smattering of gooseflesh across one's chest. There's an angelic, ethereal glow to their photos, something we don't see that often when it comes to boudoir. The Phoenix boudoir photography community has a lot going for it, and these two are a great example. Whether they're shooting in your home or someplace like this secluded desert oasis (with its hot tub!), they'll bring an energy and confidence to the work that will shine through.
Since launching Le Boudoir Studio in 2009, Jodi Lynn has shot to inspire self-love.
For centuries, nude art has been the pinnacle of this. No other art form comes close to helping a person love themselves than literally stripping it all back to get to the root of who they are. Whether it's with colorful pin-up style photographs or those embracing a darker, more amorous noir, Jodi excels at what she does. Plenty fellow Phoenix boudoir photographers will agree.
Unleashed is the only all-boudoir photo studio in Tucson and we have owner Krista Manus to thank. Those willing to take a bit of a drive outside of town can visit her on her home turf.
This is a private studio, staffed by all women to make anyone who visits feel immediately comfortable. Originally from Illinois, Krista moved to the much-warmer Arizona for work, but really fell in love with photography there. Unleashed inspires women of all ages and sizes to feel sexy and proud of themselves. Krista delivers moody, heavy portraits that get to the root of who they are—and how beautiful they are to boot. If you're looking to shoot in a space right here in Phoenix, we'd recommend checking out this bright, light-filled urban jungle room.
Tamara Hayes is an incredibly talented boudoir photographer in Phoenix who understands her clients as much as she does her art.
Specializing in boudoir photography, her work encapsulates what it means to be a modern woman. With each photo, she brings out the daring vulnerability so many women tend to hide. For Tamara, boudoir photography is a means of realization and revelation. It's the point where a woman can look at herself and definitive say, "I am beautiful." From provocative portraits and outdoor nudes to kinky photo sessions, whatever floats your boat is exactly what she'll shoot. Want to do a poolside shoot in a swanky resort-style dream home? She'll nail it.
If one thing's for sure, it's that Anita McLeod's boudoir photography is as hot as the Arizona sun.
Arizona born and raised, Anita is a film-fanatic when it comes to her work. Moodiness, grain, and tonal contrast make each of her photographs feel uniquely a product of her home state. She has photography in her blood and the desert in her heart, both running through her portfolio. Each photo is slightly underexposed and often exhibit a stylish matte look, in a way only talented photographers can make work—which she absolutely does. Anita's not quite like any other Phoenix boudoir photographer, and we love what she's about.
Nikon aficionado Jasmin Jade is part photographer, part teacher, and part entrepreneur.
Some photographers grew up wanting to be one, others fall into it by chance. Jasmin did the latter. Self-taught, Jasmin has taken some of the best fine art nudes we've seen. Her Phoenix boudoir photography is like removing the mirror and lens, looking upon its subjects with bare eyes. It tiptoes the fine line between art, fashion, and boudoir, doing so in a way that makes us want to step in front of her camera, too.
Even on first glance, Vanesa Chee's Phoenix boudoir photography gives you a rush of adrenaline streaked with excitement.
Looking over her portfolio, it's the pops of color that stand out. Flashes of teal, orange, turquoise, red, yellow, and azure leap out of the page. When it comes to boudoir, we generally only see this kind of color work in pin-up shots—mainstream boudoir photography tends to minimize saturated colors. Vanesa's portraits, however, are more in-line with traditional, sexy, and empowering boudoir sessions we know and love. But then there's the color, making her unique in a field of photographers who already stand out. And we love to see it.
Sarah Robinson is a model, a photographer, and a mom. Having modeled around the world, she's always kept one eye on the art of photography.
Sarah started her business, Sunshyne Pix, in 2012, after the birth of her daughter. Shooting everything from maternity to weddings, her only requirement is that her subjects are in love. Be it with their other half, family, or themselves. Her Phoenix boudoir sessions are a testament to self-love, but also to strengthening any existing bonds within a union. They're sexy, smooth, and have us wanting more. If we had our way, we'd book time with her, reserve this offbeat rustic urban studio space, and make some magic.
Phoenix boudoir photographers don't come better than founder of Bella Jade Bouoir, Christine Storto.
With an expansive portrait studio, Christine and stylist Jamie have built something beautiful. It's a studio dedicated to boudoir photography, where people can go to feel good about themselves, coming out of it with a full photo session to show it. Focusing on everyday women rather than models, Christine has built something as beautiful as those she shoots. After all, the Bella Jade Collection was built for you to feel good.
Wedding photographer and Arizona native Emily Frankel takes stunning boudoir pictures.
We love the close-ups, and we love the wide shots. We even love the ones that aren't taken during the day. More than anything, Emily nails contrast. Whether they're taken during the day, outdoors or in, the lighting is on point. Her pictures are sharp and enticing, foregoing airbrushing for tattoos, veins, curves and bone. If you're looking for a body positive, age positive boudoir experience in Phoenix, Emily might be exactly what you're looking for.
Book a Boudoir Photographer in Phoenix
If you're in Arizona and have tentatively wanted to do boudoir but have felt too nervous, it's never too late. Our 12 boudoir photographers in Phoenix bring professionalism, creativity, technical prowess, and years experience to the table.
No matter what kind of a boudoir session you're wanting, there's something for everything in what these artists deliver: comfort, confidence, and beauty.